A mini fairy garden is the perfect spring craft. This one is actually great indoors or even on the porch. The addition of a solar powered light makes it perfect for lighting up those warm spring nights. This one was originally posted on the Darice blog where I am a paid contributor however all projects and opinions are my own.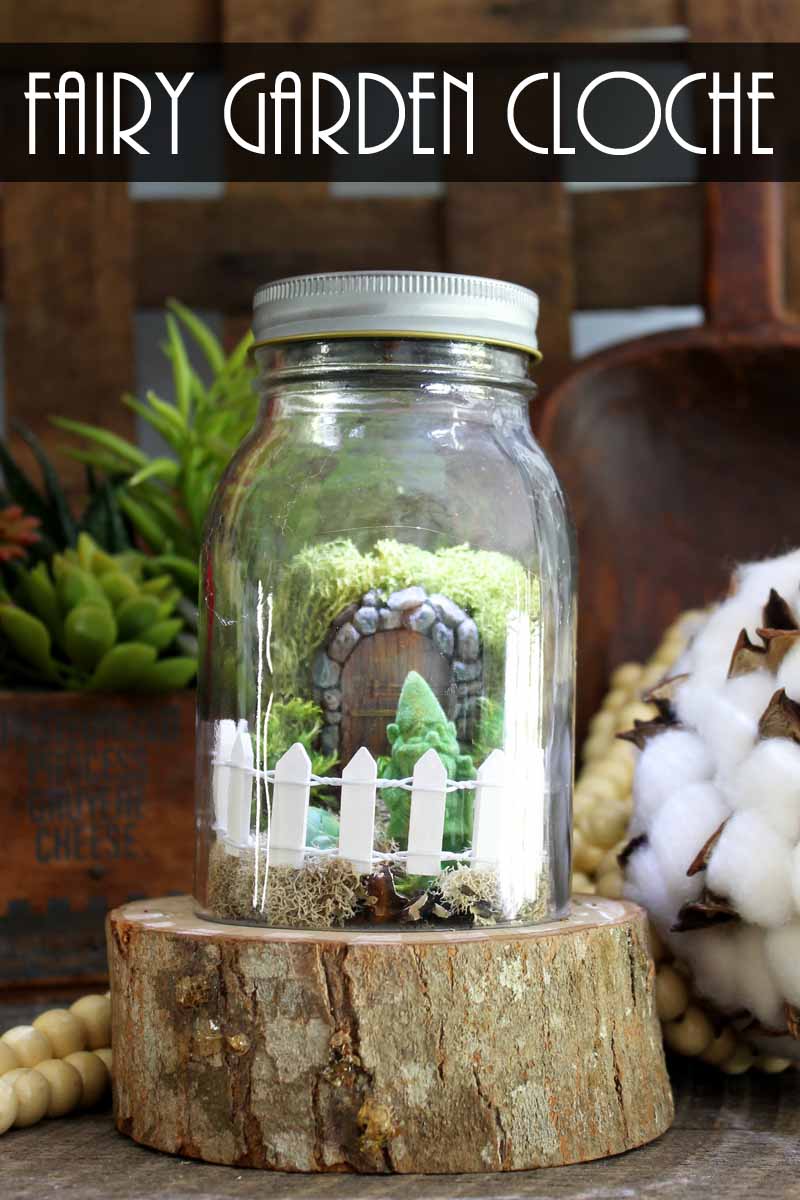 Supplies needed to make a mini fairy garden: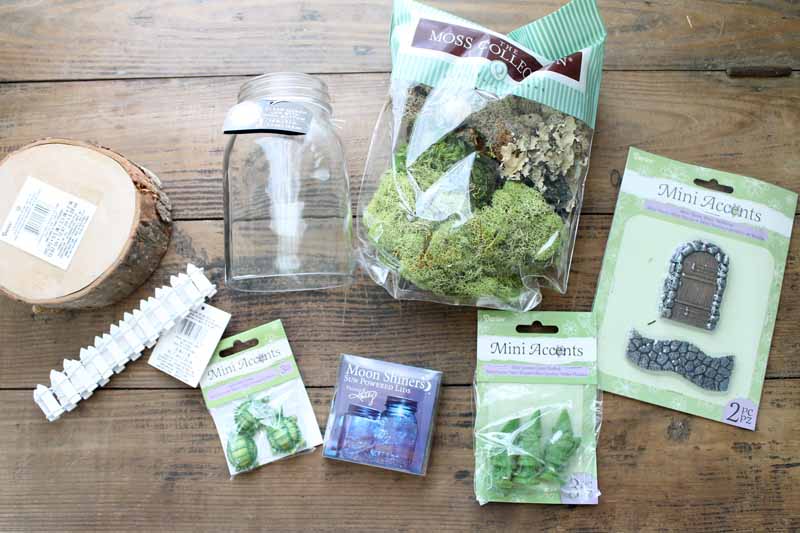 Start by adding the mini fairy door to the back of your jar and surrounding it with moss. Use hot glue to put everything into place. I also added a white picket fence around my jar. Just trim the fence to size with scissors. Let your imagination go wild when creating your mini fairy garden. Pick up miniatures you love and personalize this project.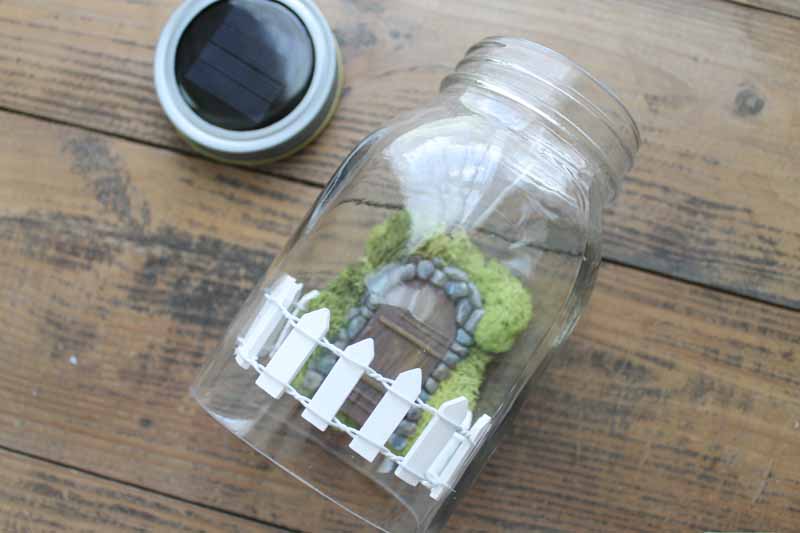 To the center of the wood slice, add on some moss and a few more miniatures. In my case, this meant that little turtle and his flocked gnome friend. Just be sure to keep everything where the mason jar will cover it when added.
Screw on a solar powered mason jar lid and add the jar to the wood slice. Your project is ready for display around your home!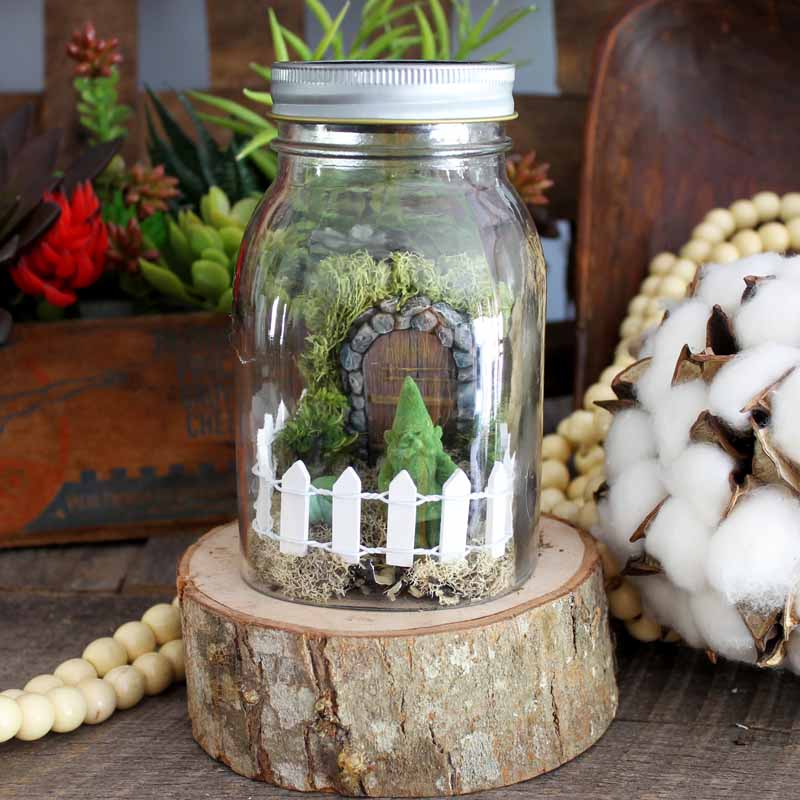 What will you add to the inside of your very own fairy garden? I can see adding a variety of fun miniatures. You could also let the kids help with this project. They will love picking out some pieces and adding them to the inside of a cute jar!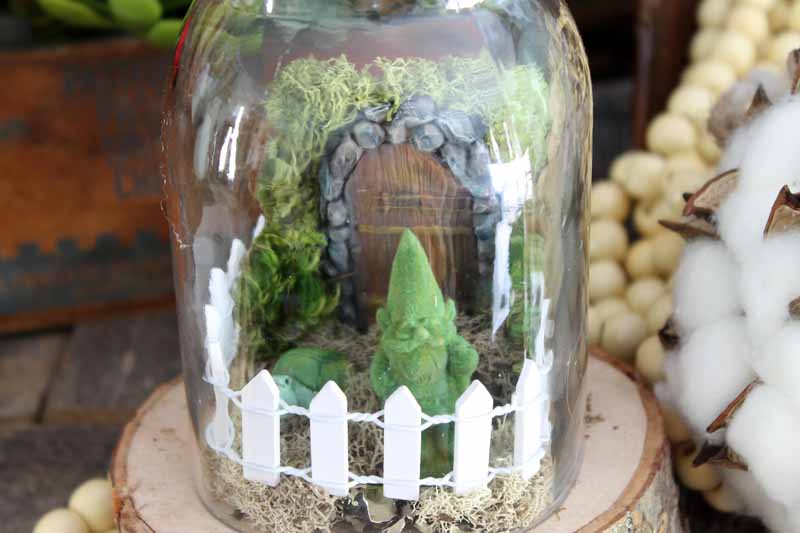 Make a mini fairy garden of your very own. With spring approaching, this is the perfect craft to brighten up your home, indoors or out!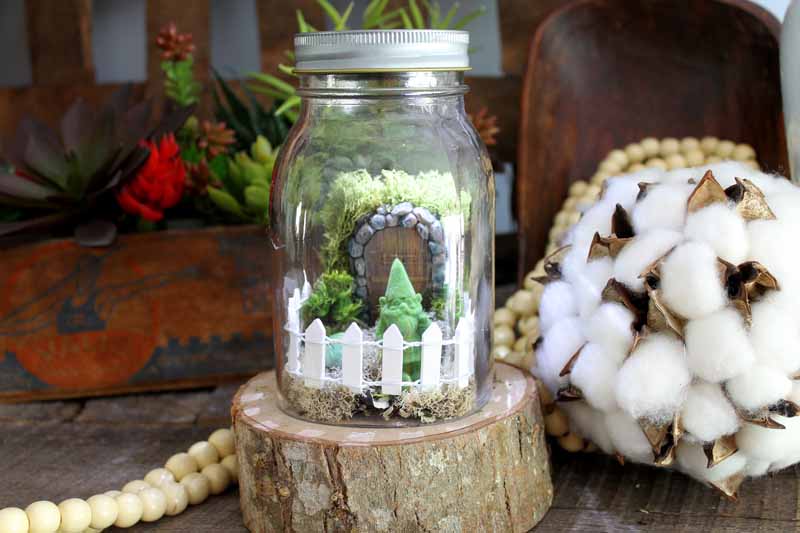 Love this and want more fairy garden ideas? Try the links below!