This shop has been compensated by Collective Bias, Inc. and its advertiser. All opinions are mine alone. #PoweredByRayovac #SureThing #CollectiveBias
I added a little more fall room decor recently and thought I would share it with y'all today. Adding lights is one of my favorite tricks any time of the year. I added a few lights to this display and it really makes it pop. Read on to see how to light up your own fall room decor for a gorgeous display in your home.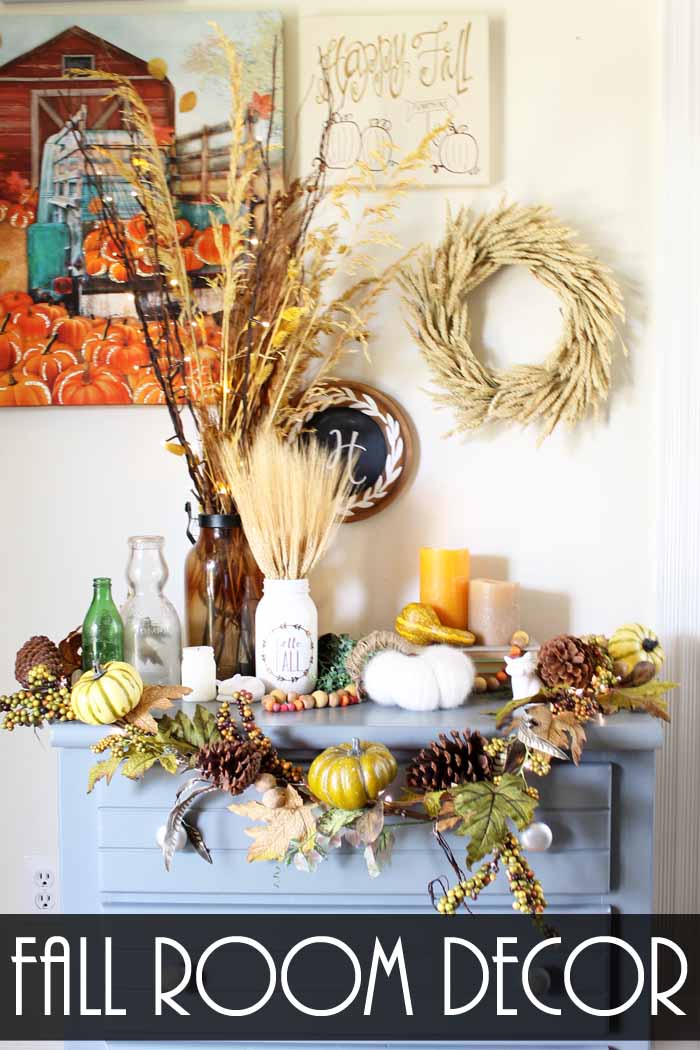 I started with a trip to Walmart to get batteries as well as a few other items. There I shopped for RAYOVAC® batteries in the battery quad at the front of the store. I find that they last just as long as leading competitors at a lower price point. You can also save a bit of money with this SmartSource coupon and this Ibotta rebate.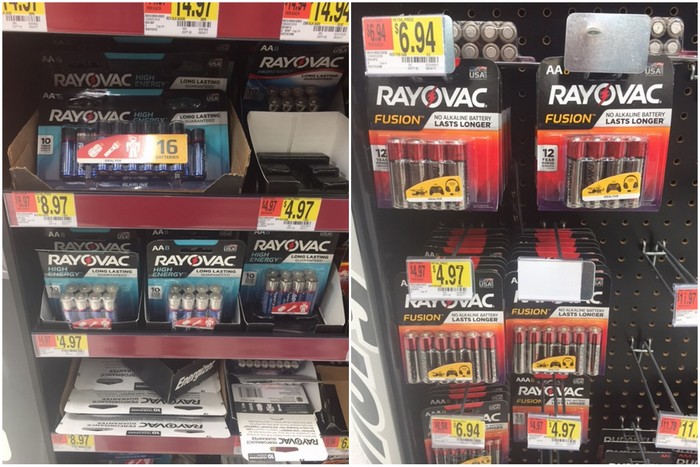 I came home with both the RAYOVAC® FUSION™ and the RAYOVAC® HIGH ENERGY™ batteries. Give the Fusion a try for high drain devices. They are guaranteed to last longer in those power hungry electronics. The High Energy batteries are great for high use devices. Think about those electronics you use daily and give the High Energy a try in those next time your batteries need replacing.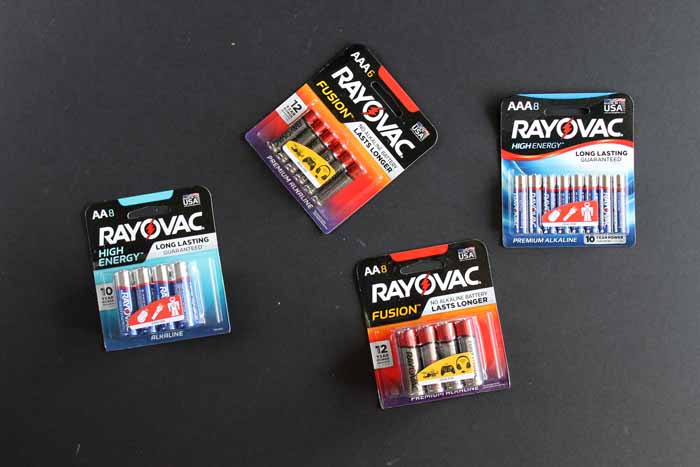 While at Walmart, I also picked up a few supplies to light up my decor. These lighted branches are a perfect example of that.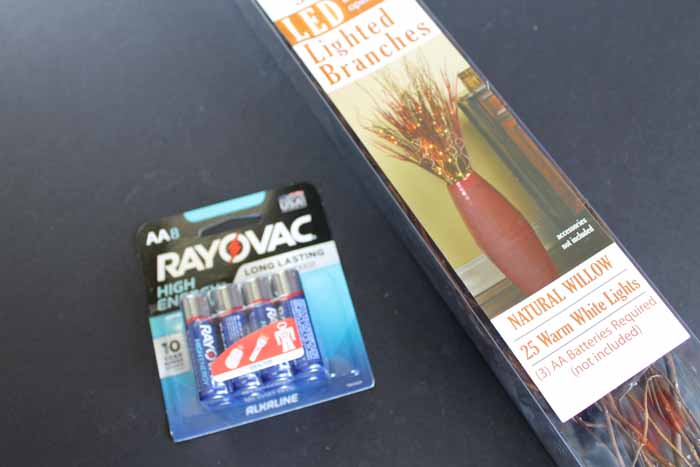 Just add a few Rayovac batteries to them and they are ready to add to your decor.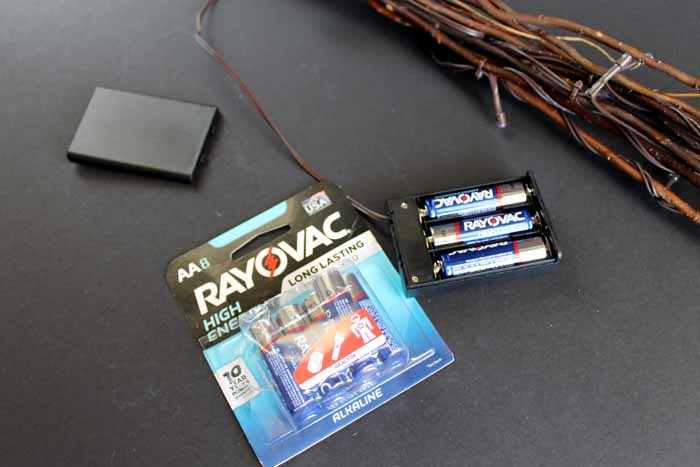 With the High Energy batteries, I won't have to worry about changing them every few days even though they are on for long periods of time. These batteries are actually guaranteed to provide long lasting power in high use devices so if you are not satisfied, just call!
*Money Back Guarantee: Contact 1-800-891-6091 or www.RAYOVAC.com/MBG for more details. Restrictions apply.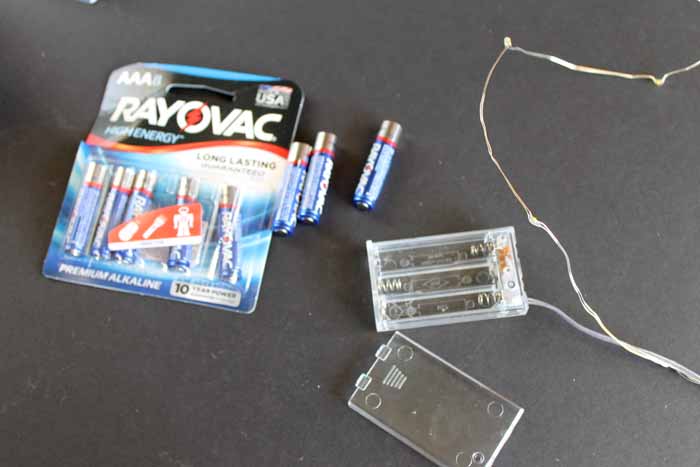 I also added some Rayovac batteries to a set of string lights. I love using battery operated lights so that I don't have to worry about being close to a plug.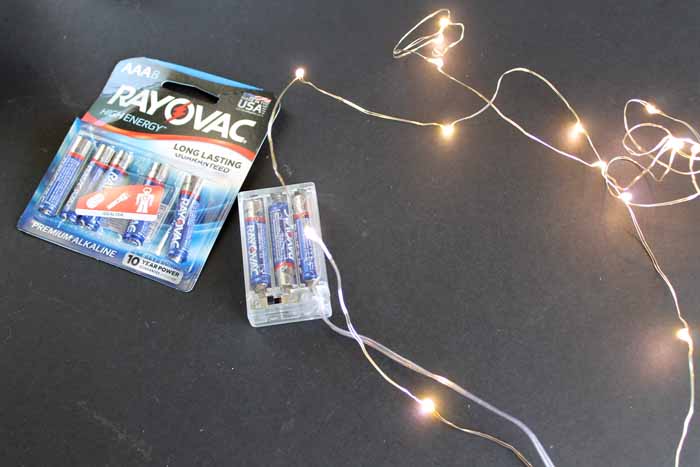 Finally, one of my favorite battery operated decor items is candles!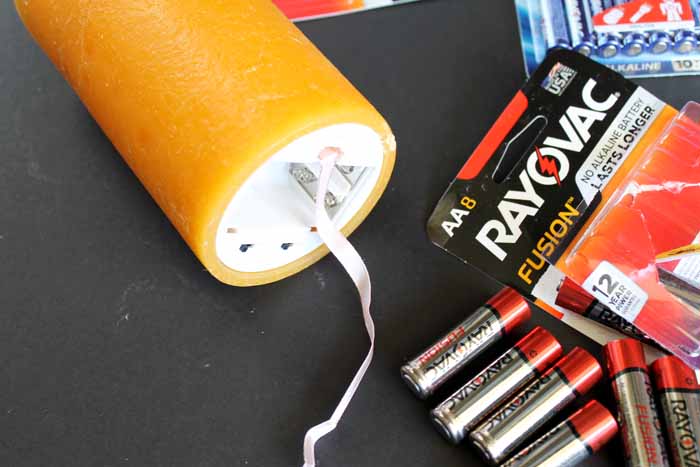 There is no open flame with these and they flicker and glow just like a real candle. That is what I call a win-win.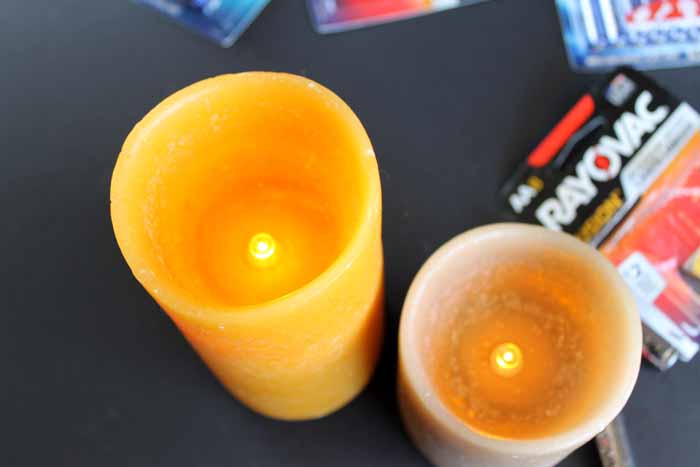 I added everything to a dresser in my foyer and I must say that I love the results. It is next to a metal chair that includes my pumpkin pillows.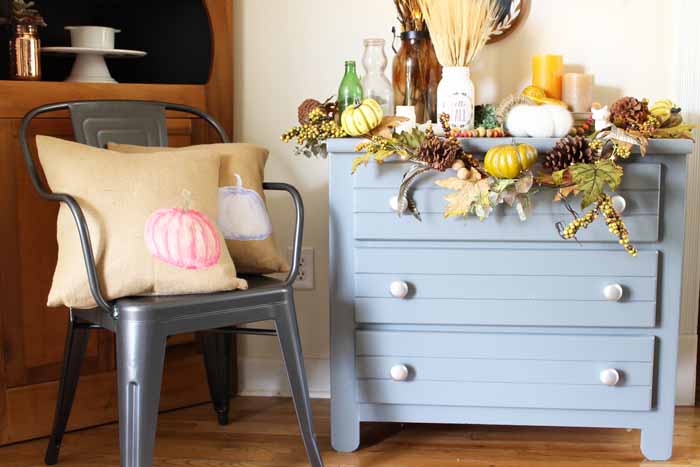 The table itself has a wide variety of decor including, of course, all of those battery operated decor items.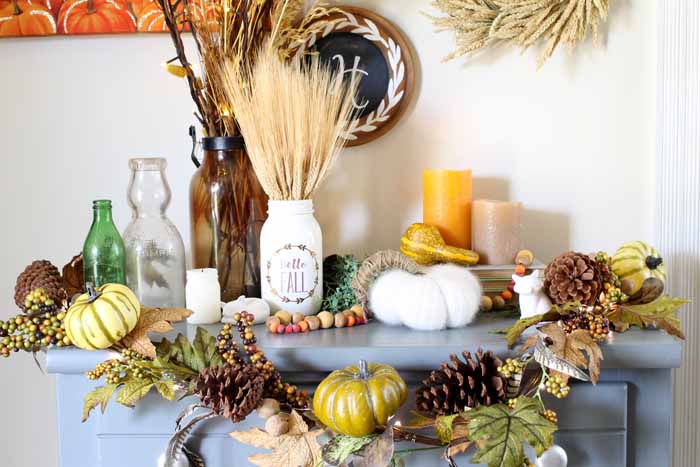 I started with a fun fall garland and added the battery operated string lights to it.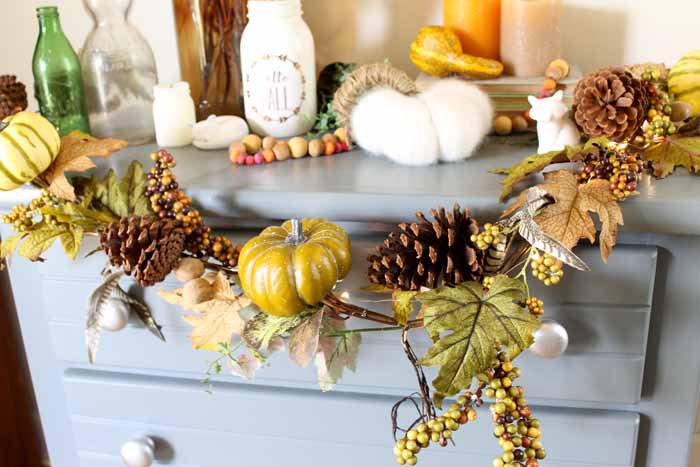 You will find foxes and sweater pumpkins peeking out from around the garland.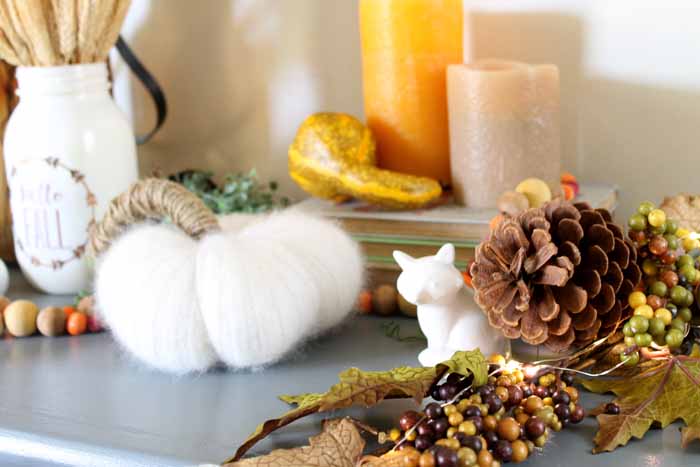 The lighted branches got added to a large mason jar along with some other fall foliage. This is beside my fall decorative jar and mason jar candle.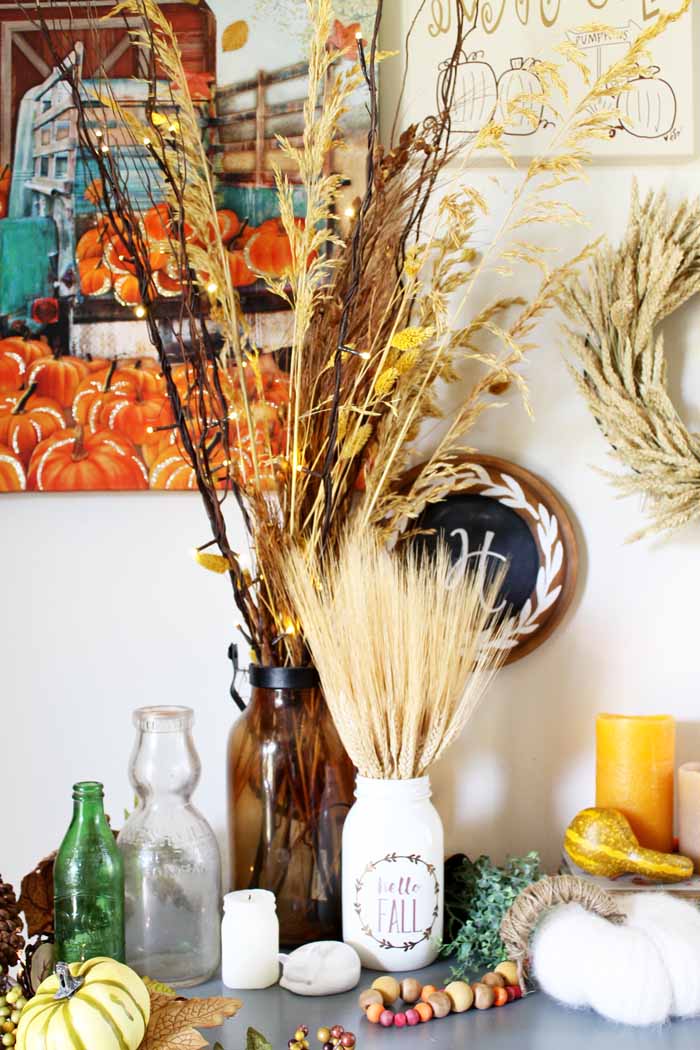 I added my battery powered candles to a stack of books and couldn't resist wrapping this fall bead garland around them as well.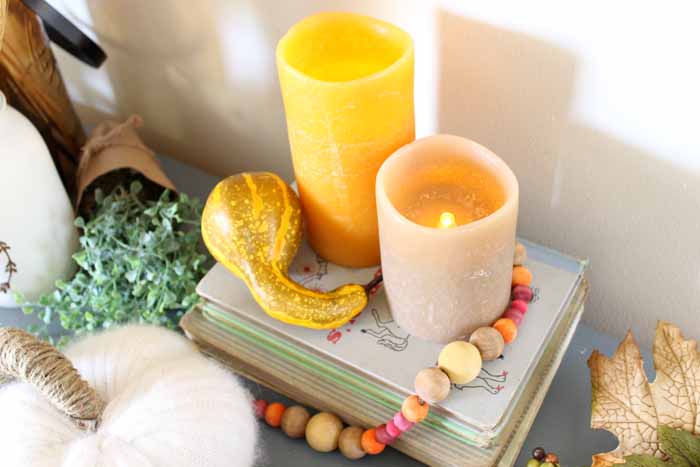 Some perfect fall room decor that really lights up anytime of the day or night.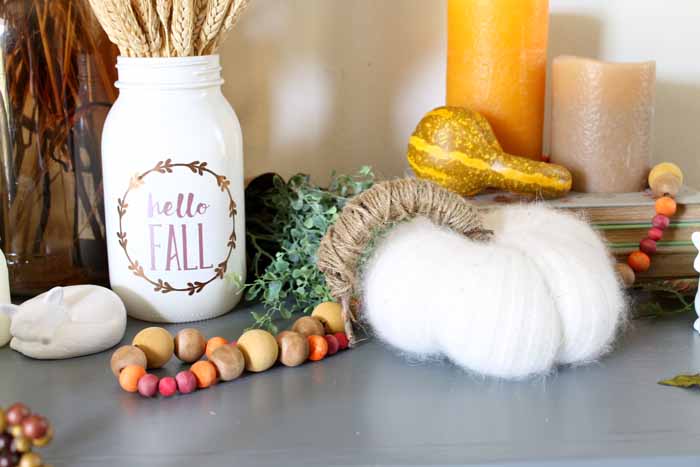 On the wall behind the display, you will also find my wheat wreath and farmhouse chalkboard. Add some fall room decor to your home and be sure to light it up with some battery powered lights. You will love the results!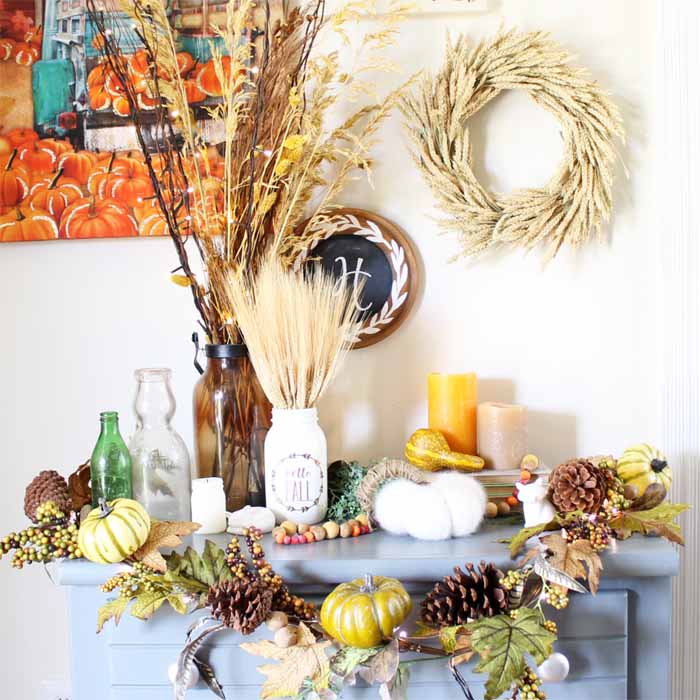 RAYOVAC® can make you the hero of the family! Save the day by adding power to remotes and more. Plus you can feel good about saving money and buying a product that is made right here in the USA. Stock up with this SmartSource coupon and this Ibotta rebate. Rayovac batteries are guaranteed to hold their power for 10 years while in storage so you have a nice long time to use up your stash. Now, head to Walmart and get your supplies to make your own fall room decor today!