For the final day of summer mason jar week, I am sharing a fun garden gift in a jar. This is a gift and also a planter y'all!! Before we get to the instructions, if you want to see more summer jar crafts from my partners for this series, be sure to scroll down to the end of this post. This is a part of a mason jar craft contest as well and you can find more information on that as well as see the entries on Crafts with Jars. I am also entering this one into a contest sponsored by Expressions Vinyl and I am part of the Etchall Ambassador team so both of those products were given to me free of charge. All opinions and projects are my own however.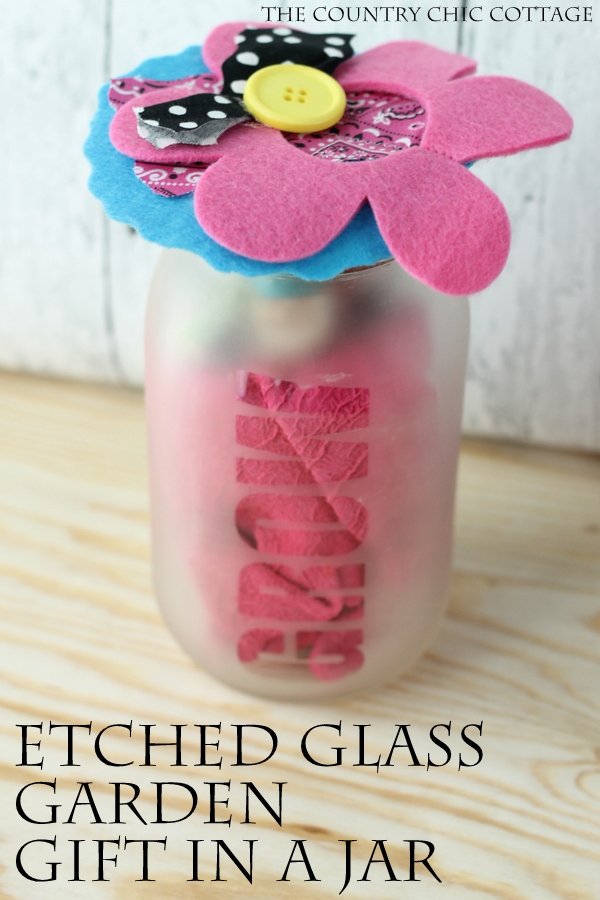 Items needed to make your own garden gift in a jar: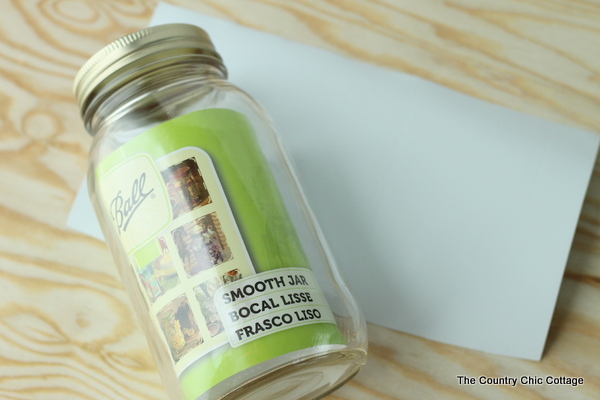 Start by cutting the word "GROW" from the vinyl on your craft cutter. I used my Silhouette and choose a font I loved. Remove the outside from the vinyl word and any letter "middles" (like the O).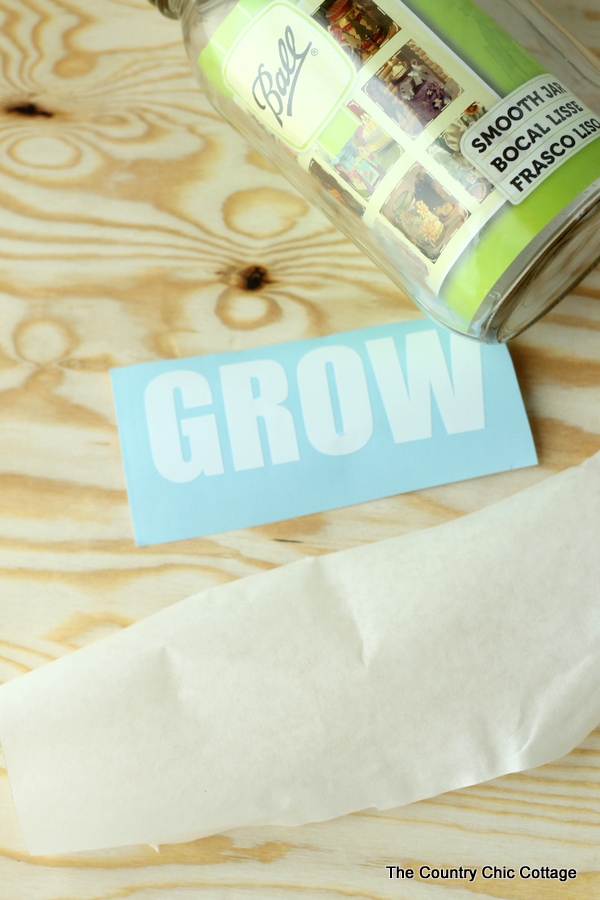 Apply the transfer tape and remove the vinyl from the backing.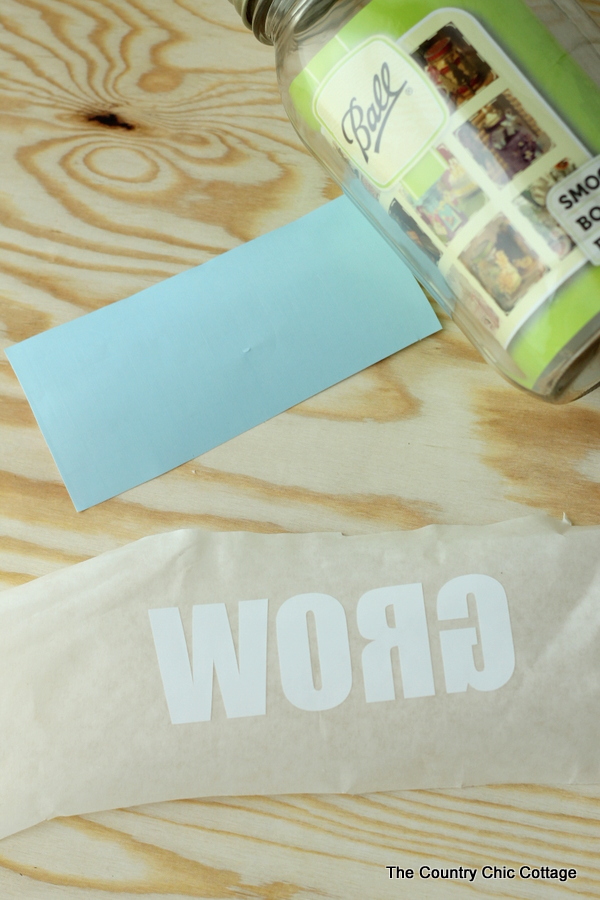 Apply the vinyl to your jar and press down really well. Make sure it is completely adhered along all edges.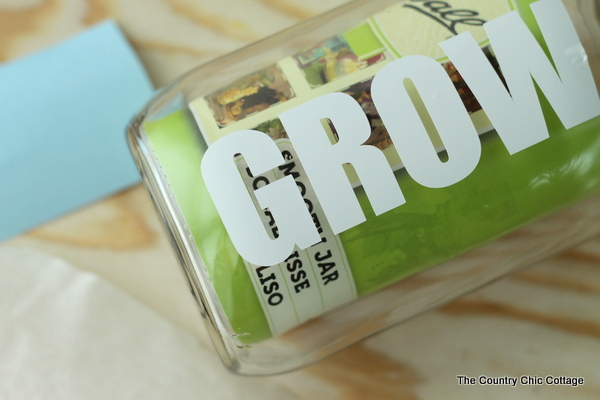 A few notes about Etchall etching cream. It is actually reusable. So while I am going to apply a REALLY thick layer of cream, it is just going back into the jar for even more etching fun in the future. Be sure to read the instructions on the bottle and wear gloves when working with chemicals like these.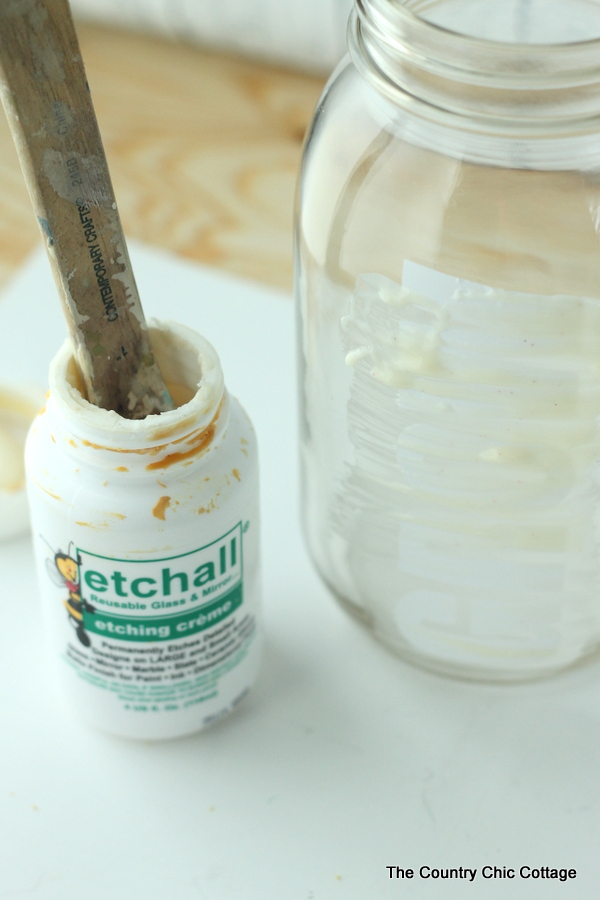 I applied a REALLY thick layer over the entire jar then used the squeegee to make sure it was even. Then turn on your timer for 15 minutes and allow the jar to sit. Come back and remove the Etchall with your squeegee and put it right back into the bottle to use again next time. Wash away the residue and you are ready to assemble your garden gift in a jar.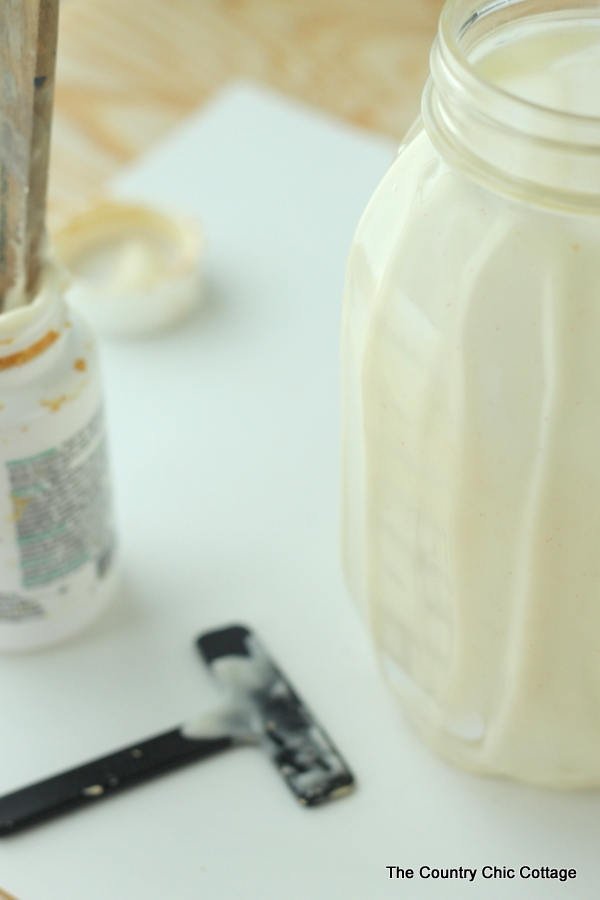 A few items that will work well in this gift in a jar idea:
garden gloves
seeds
fertilizer spikes
plant markers
potter plant hangers
bulb watering devices
mini clay pots
anything you find that will fit in a jar!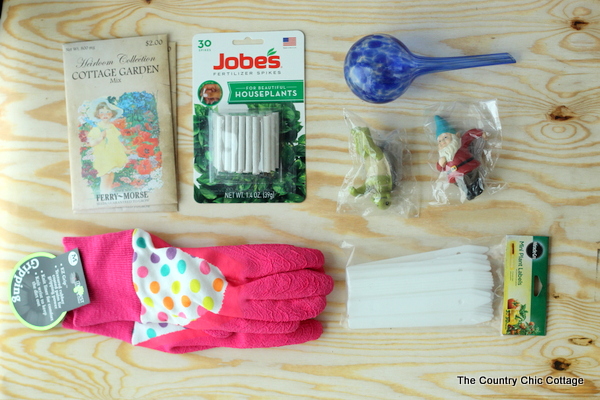 Add your items to the inside of the jar. I topped mine with a flower made by my friend Laura Kelly. It is just layers of felt flowers, scrap fabric, buttons, and ribbon! You can easily make your own version of this fun flower.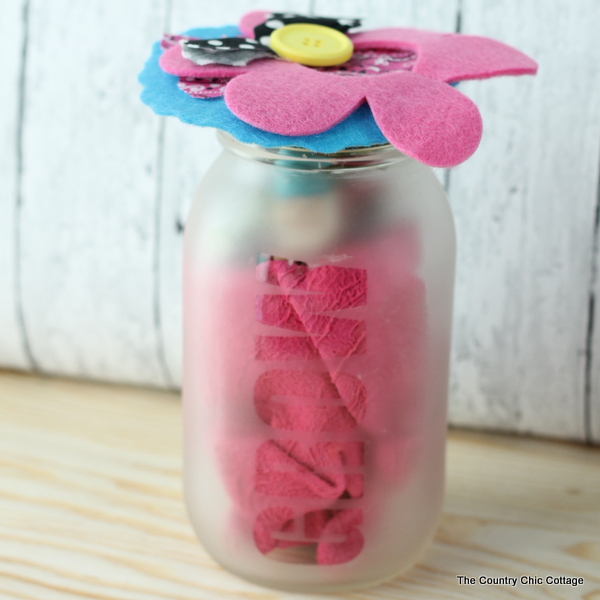 The best part of this garden gift in a jar is that you can use it as a planter after the gift is opened.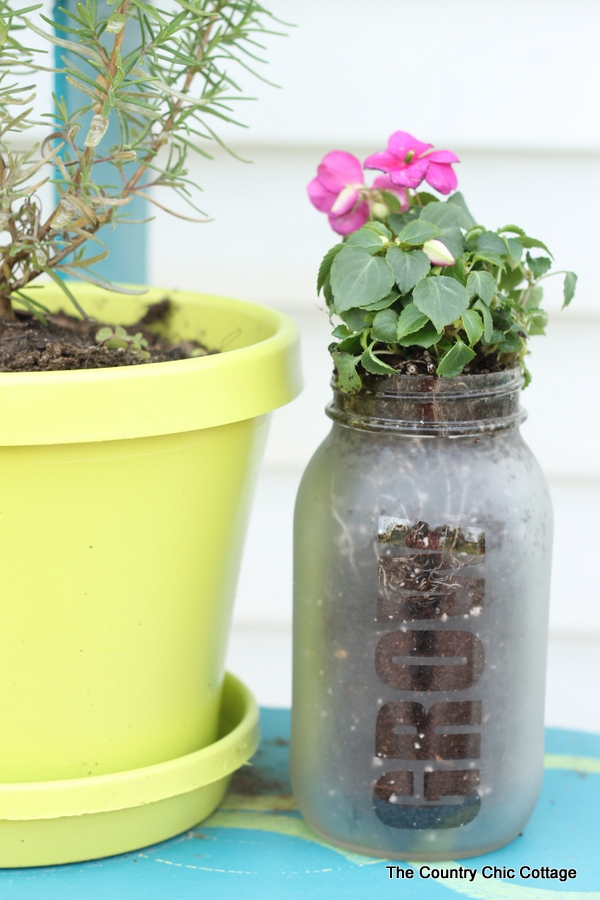 I need a dozen or so of these great jars for my back porch! Be sure to add some rocks to the bottom of the jar before you add in the dirt for some drainage.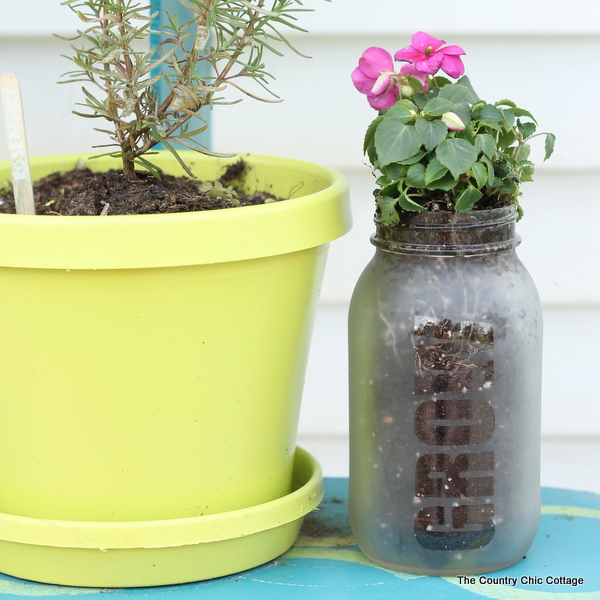 I hope y'all have enjoyed this fun idea for a garden gift in a jar. Anyone in your life that has a green thumb needs this gift idea!

Now are y'all ready for even more summer ideas in jars? Click over to the partner blogs for this series below for more great mason jar ideas.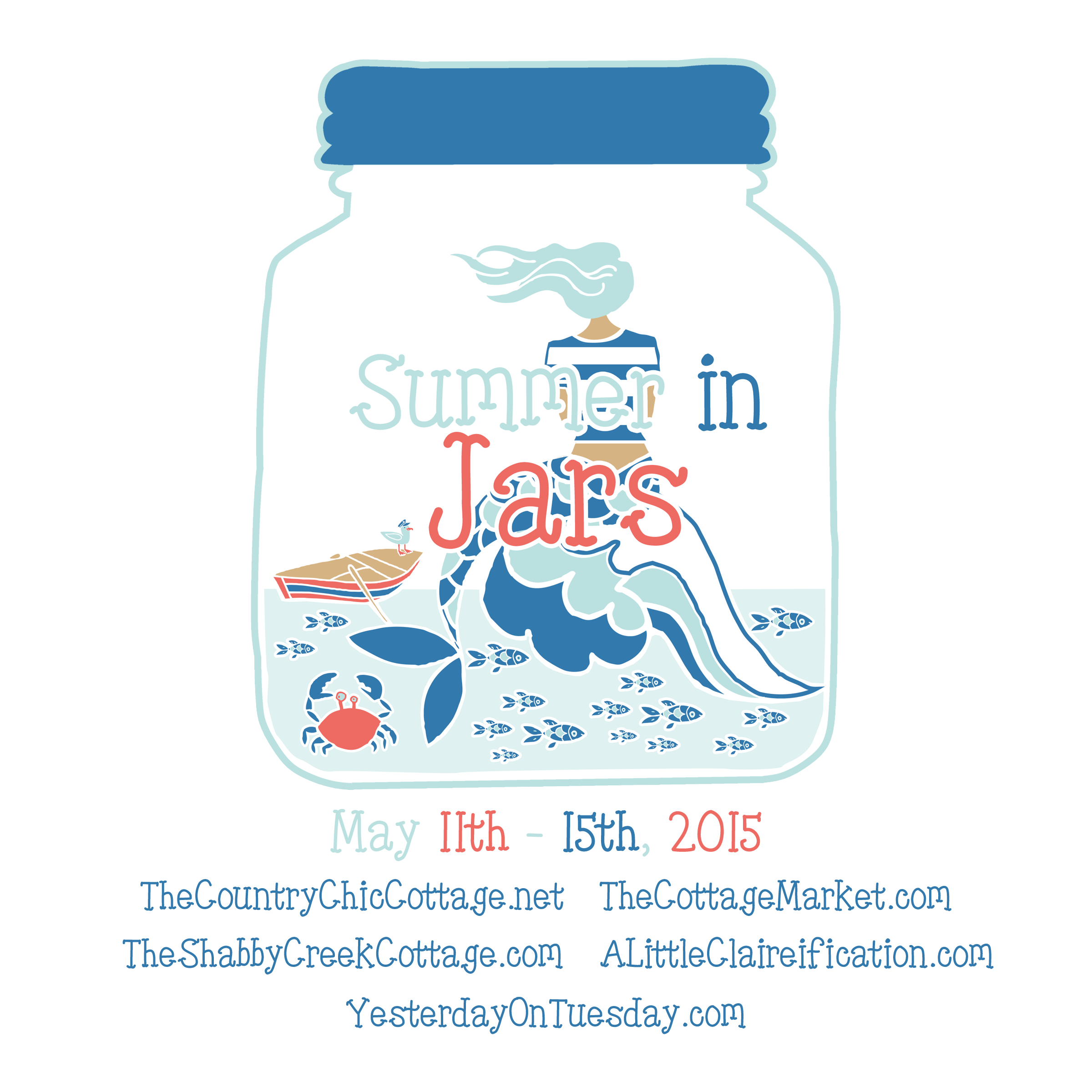 Silhouette Tips and Tricks
Sign up for our email list and we will deliver weekly inspiration with tips and tricks for your machine right to your inbox!