You can make this garden lighthouse in minutes and add it to your outdoor decor. Light up the night for the rest of summer with this fun DIY project. Add one or more of these fun lights to your garden or flower bed for a simple and easy way to light a path or show off your beautiful work. This one was originally posted over at Crafts Unleashed where I am a paid design team member but I am sharing here in case y'all missed it.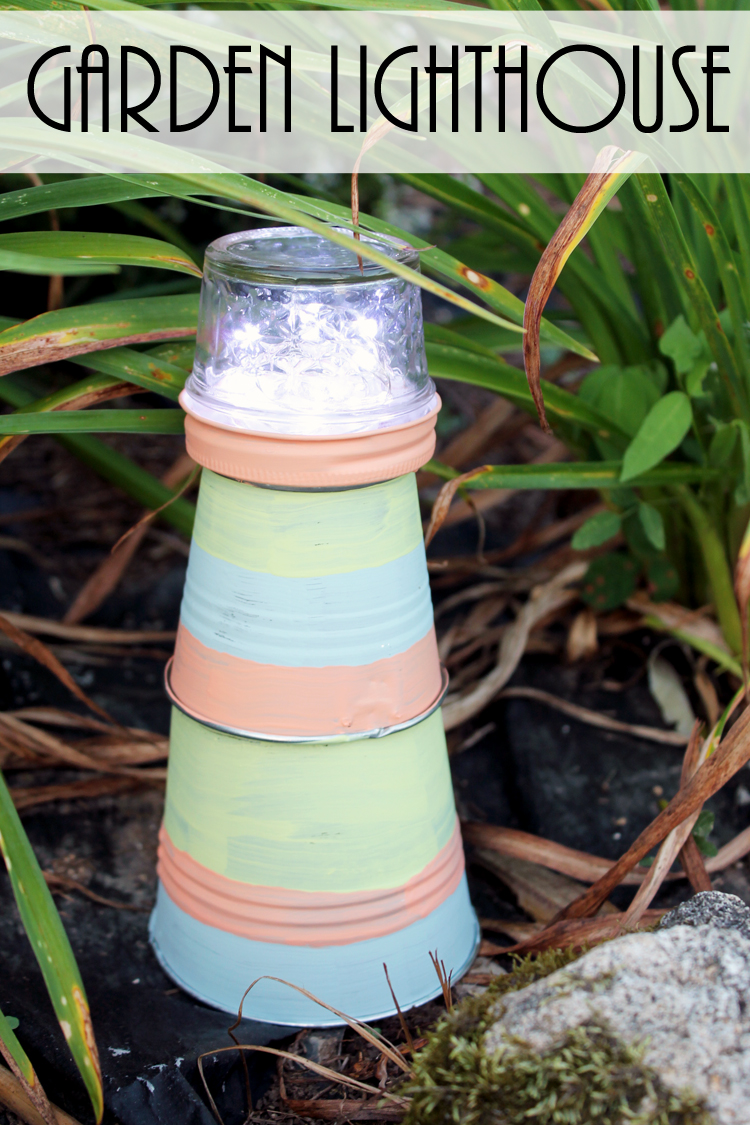 Supplies needed to make your own garden lighthouse:
Links may be affiliate links which means you do not pay anymore.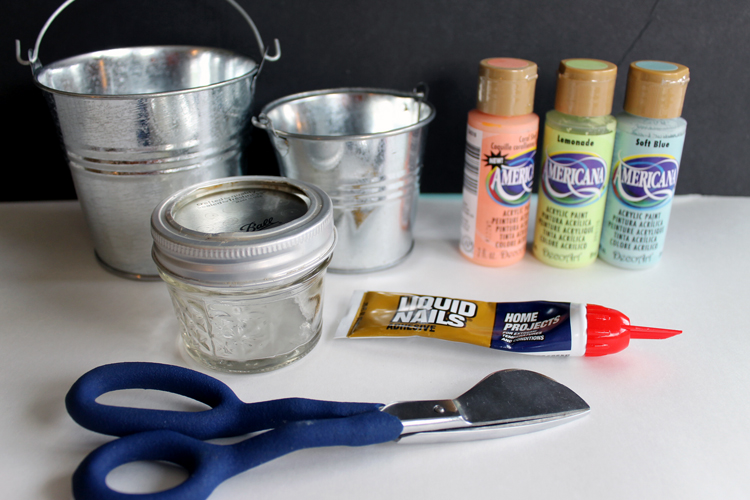 The traditional way to make this craft is with clay pots but we are going to use these inexpensive metal buckets instead. You will need to start by removing the metal handle and brackets on the sides of both of the buckets. I found that the use of pliers was the easiest. I just pulled and the bracket came off after a bit.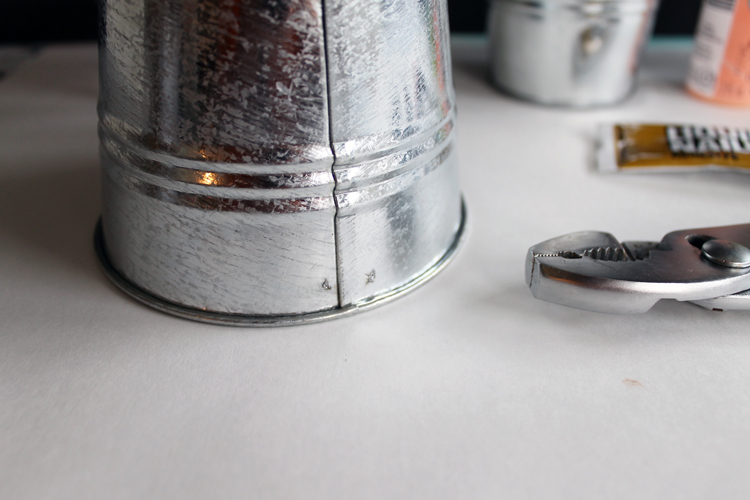 Glue the two buckets to the mason jar lid with a strong adhesive. Weight down to hold in place while your glue dries. I allowed mine to dry overnight.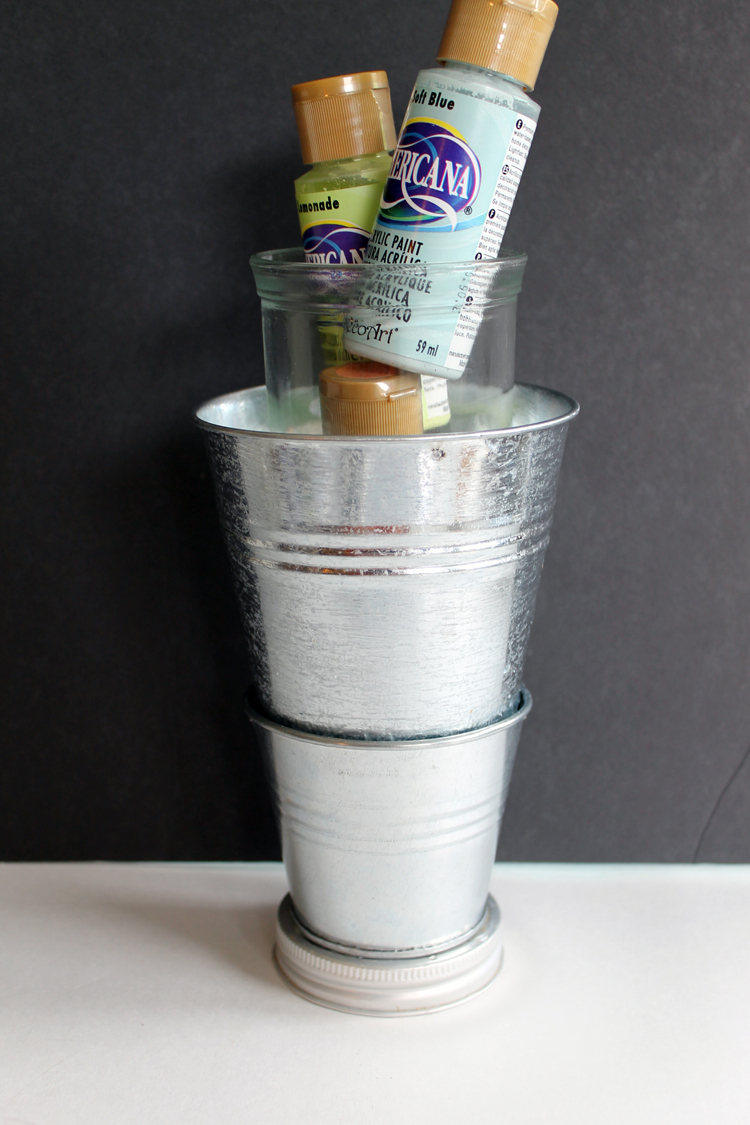 Turn over your garden lighthouse and begin to paint. I added stripes in various beachy colors. You can go with whatever theme and paint colors you like on your version. NOTE: You should allow the paint to dry before painting stripes that touch.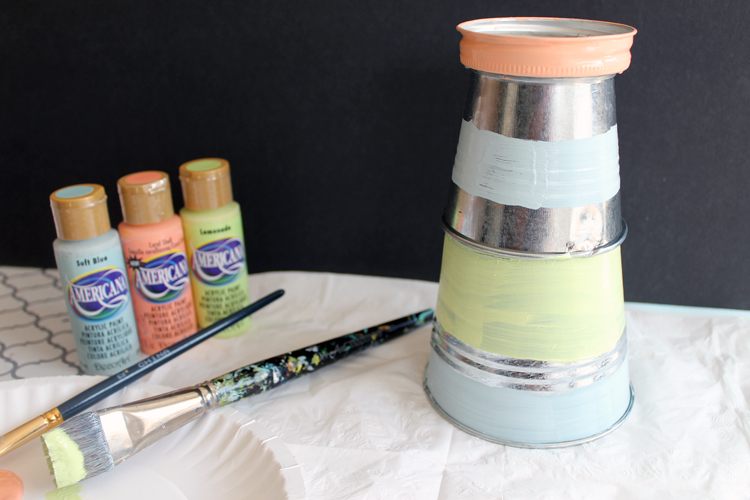 Once the paint has dried, add the moon lights to the inside of the mason jar and screw on the top of your garden lighthouse. This project is ready for your garden!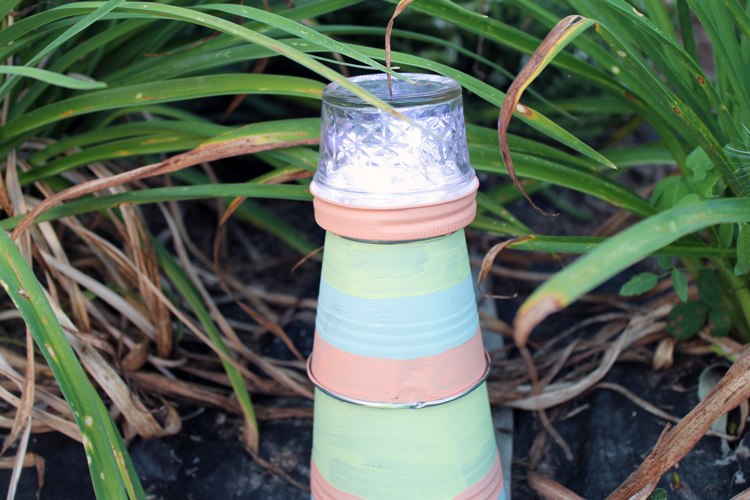 Let the kids help with this outdoor project that the entire family can use. Light up a path to your door or just a special area of your yard.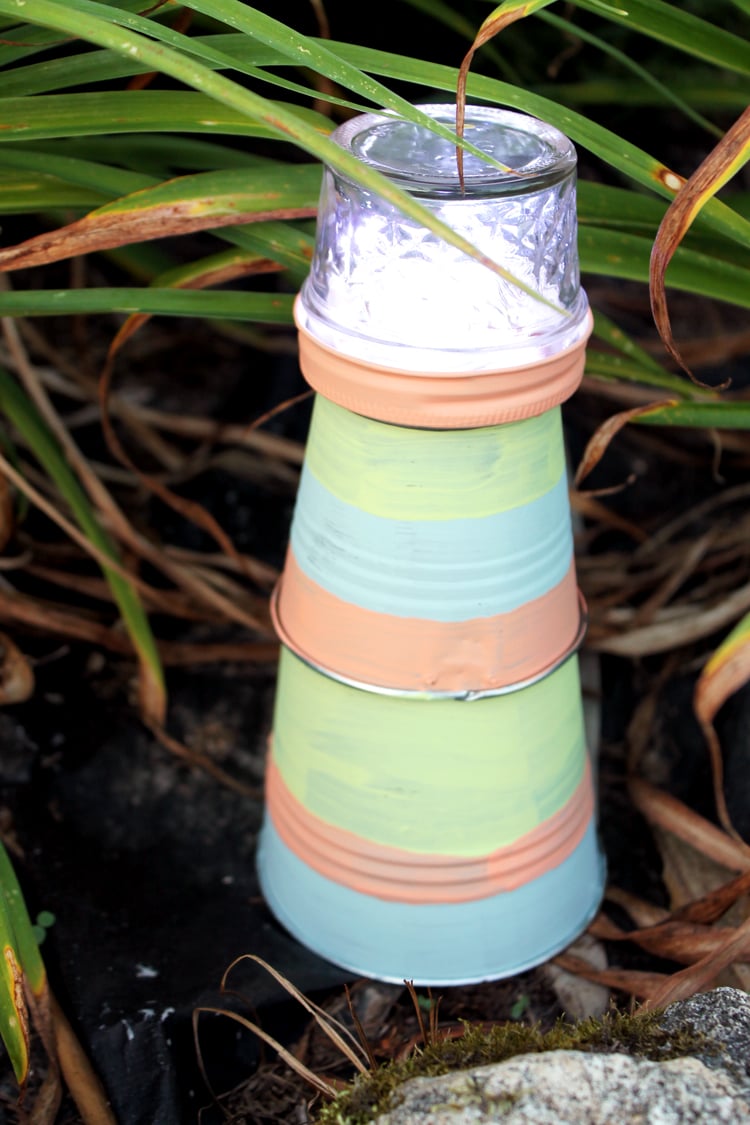 Make a garden lighthouse for your yard and enjoy the glow of moon lights in your yard or garden area!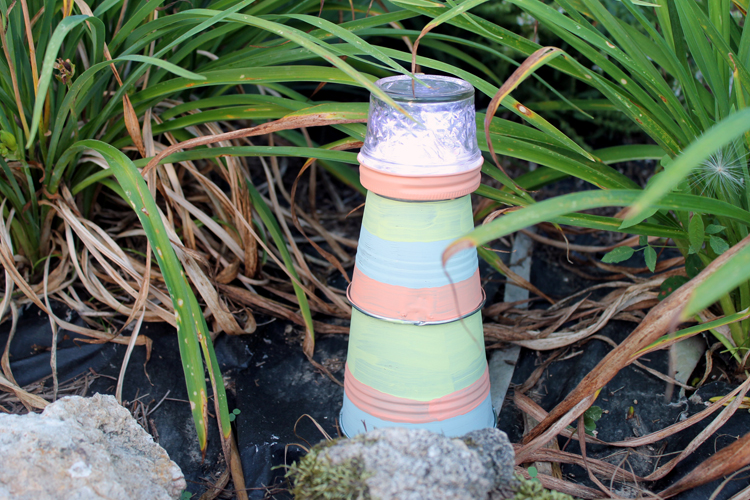 Want more ways to spruce up your garden? Try making your DIY mason jar garden flag as well!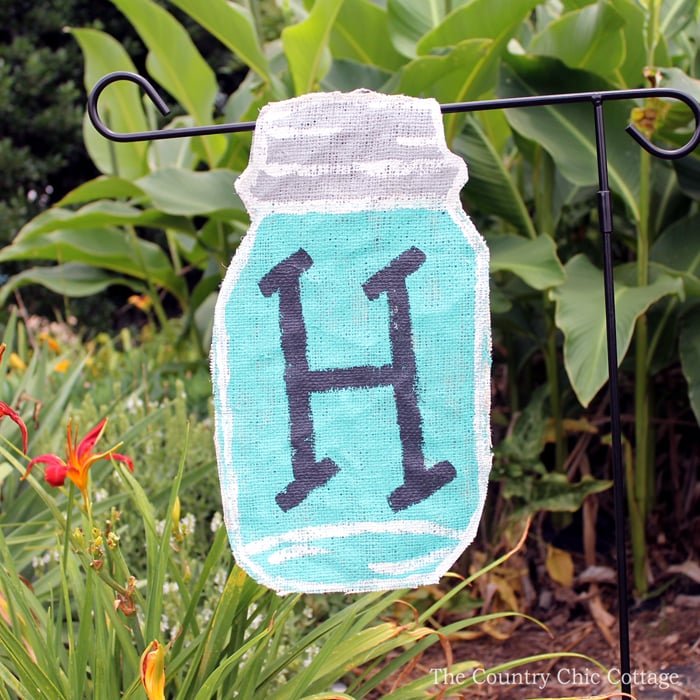 A Year of Jar Crafts
Sign up for our email list to get a FREE book with an entire year of jar crafts! 12 months, 12 crafts, tons of fun!