You can make your own mason jar flag and hang it in your garden this summer. This adorable project is perfect for those that love jars and just want to show that off in their yard. You can add a monogram for a custom flag that you make yourself! Love mason jars? Be sure to scroll all the way to the end of this post for more summer mason jar ideas from our blog partners for this series.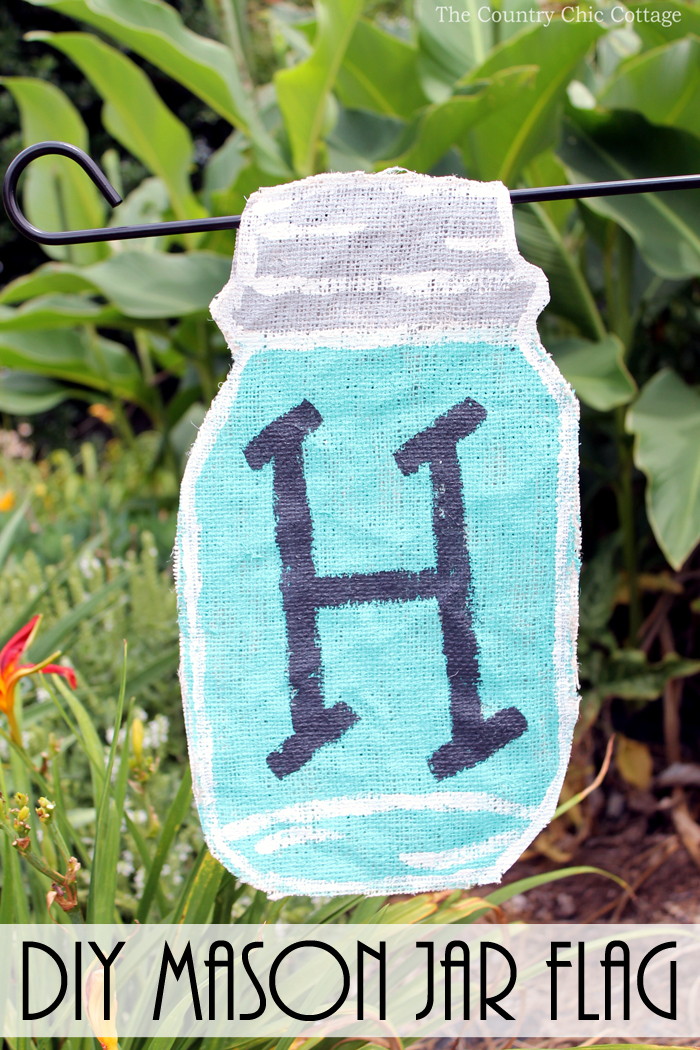 Supplies needed to make your own mason jar flag:
Patio Paint (I used the following colors: Blue Bahama, Grey Skies, Cloud White, Wrought Iron Black) (NOTE: this paint is intended for outdoor use)
White burlap
Sewing machine and thread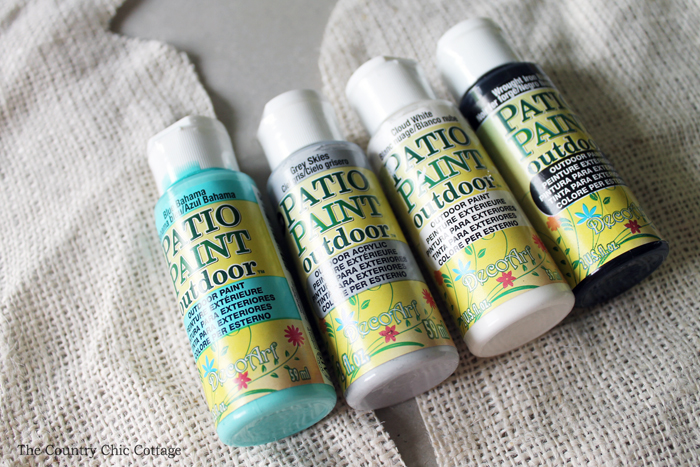 Start by cutting two identical mason jar shapes from the white burlap. You can free hand these or trace a mason jar shape you already have a home. Seriously the mason jar shape does not have to be perfect and you can free hand something that will definitely work!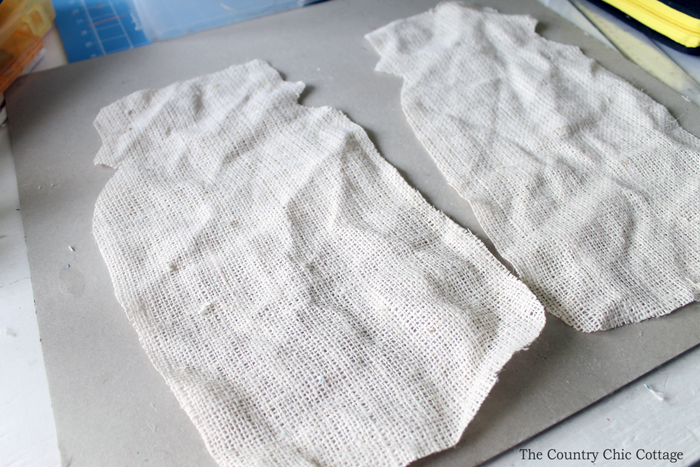 Paint the bottom of your mason jars with the Blue Bahama paint and the top with Grey Skies. A good thick coat is needed. Be sure to protect your work surface as the paint will go through the burlap. Allow to dry completely before continuing.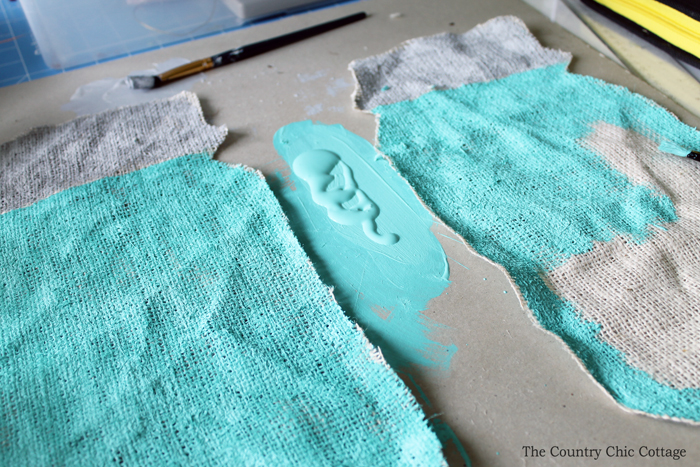 Add in lines with the white Patio Paint. You can see how I did my lines below.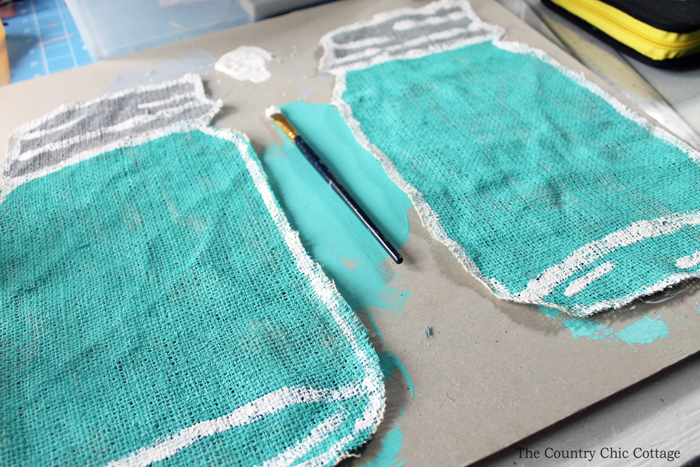 Mix the black and white paint to come up with a very dark grey paint. Add your monogram with this paint. Again I just free handed the painting.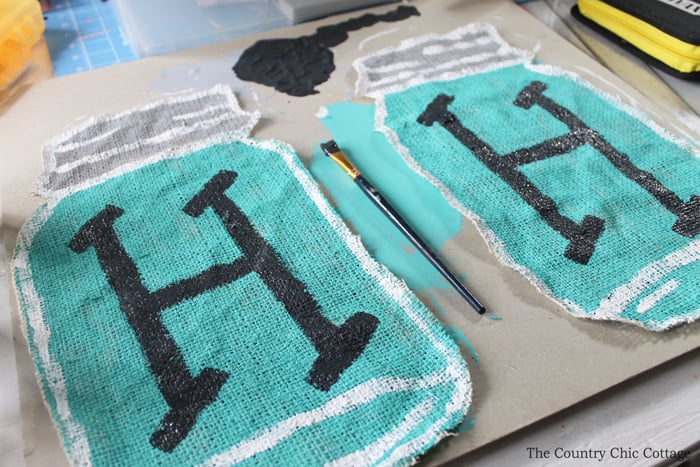 Allow to dry completely then put the shapes back to back. Trim with scissors and touch up the paint if needed. Once dry and the same shape, stitch together using your sewing machine. Be sure to leave the "lid" portion open on the sides as this will be where your flag hanger will go through. I still stitched the sides just to keep the entire thing from fraying. Just don't stitch the front to the back in the lid area.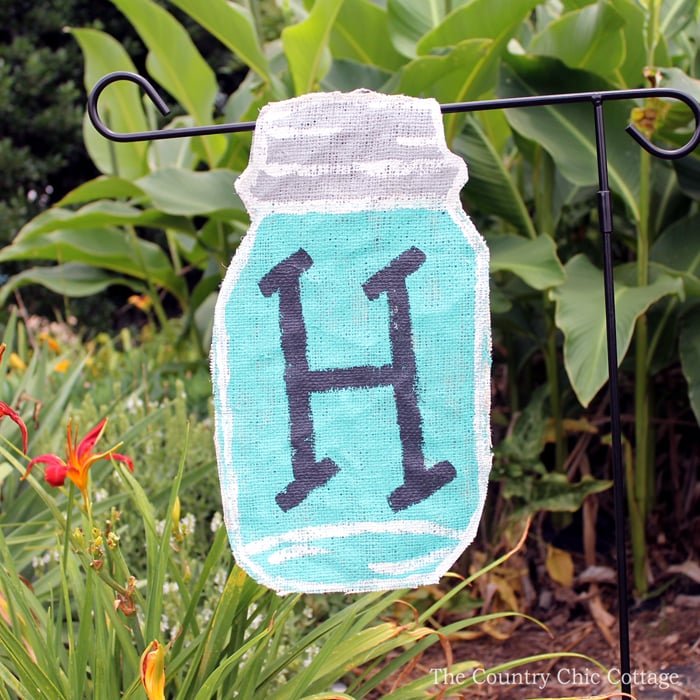 Take your mason jar flag outside and add it to your garden. You will love the rustic touch it gives to your landscape! Love this mason jar flag and want more ideas for summer using mason jars? We have those for you as well!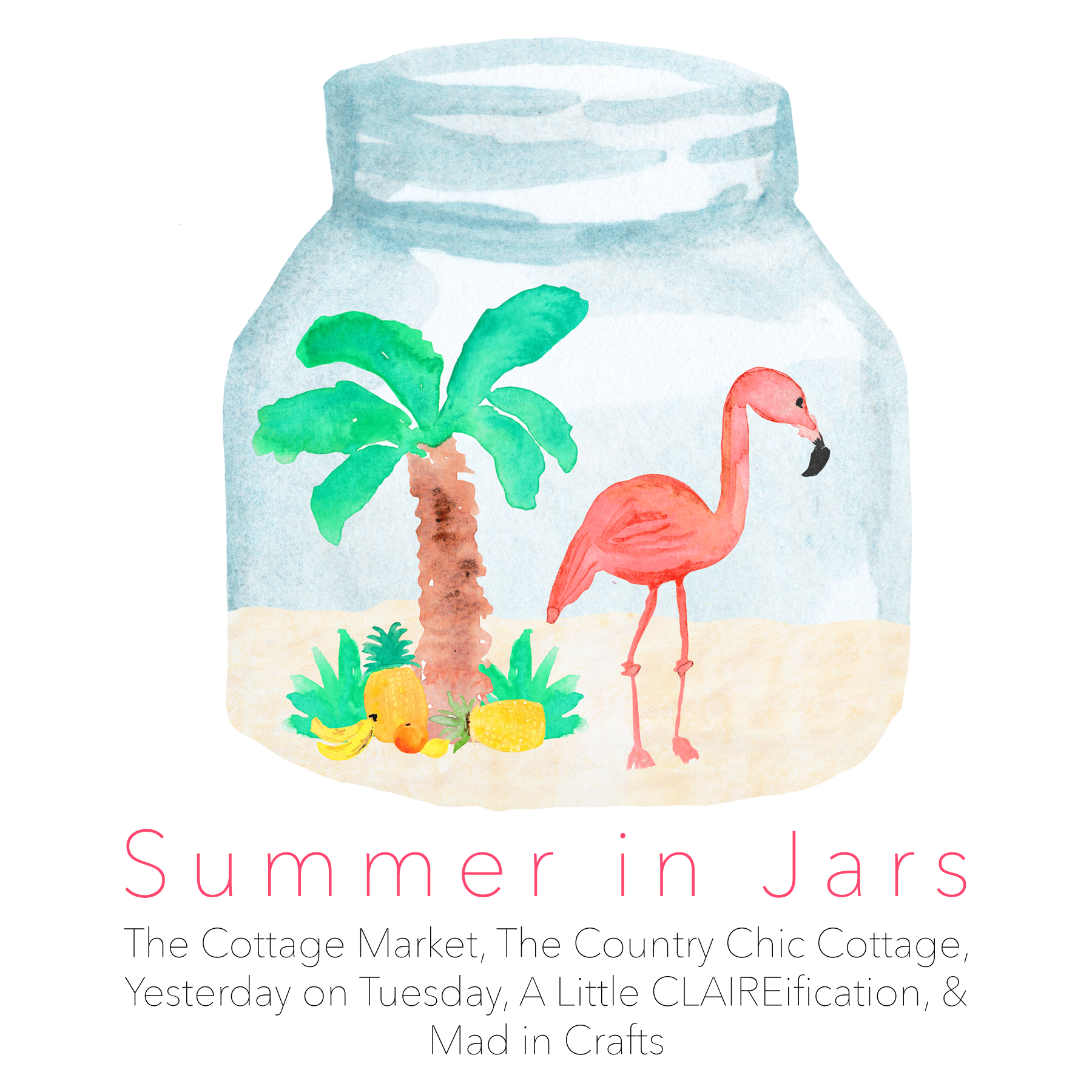 Visit these other blogs and see what summer mason jar crafts they have for you today:
Come back here all week for great mason jar crafts like this mason jar flag!
Save
Save
A Year of Jar Crafts
Sign up for our email list to get a FREE book with an entire year of jar crafts! 12 months, 12 crafts, tons of fun!