I have a fun
glitter
faux grain vase craft tutorial for you today. This one is great for your home decor or even as a wedding centerpiece. Grab a few supplies and make this quick and easy vase for yourself. I promise it is in fact quick and easy. The supplies for this project were provided to me free of charge in exchange for this tutorial. However all projects and opinions are my own.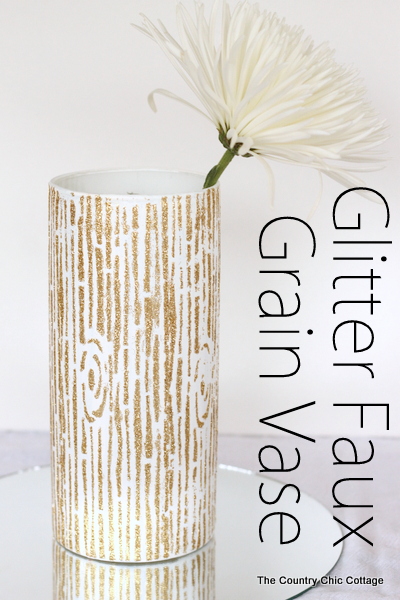 To make your own glitter faux grain vase you will need:
Faux Grain Mod Podge Rocks Stencil (these are currently only in Michaels stores)
Spouncer brush
Vase (straight sided woks best for this project)
Paint that is okay for application on glass
Matte spray sealer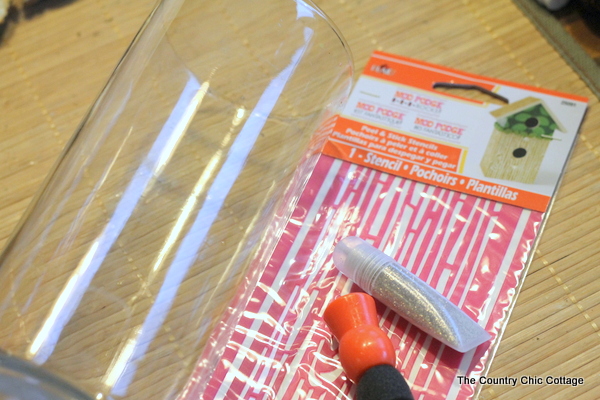 First paint your vase white with as many coats of the glass paint as it takes for full coverage. Follow all directions on the package for the glass paint. Your vase may need to be baked to make the paint permanent.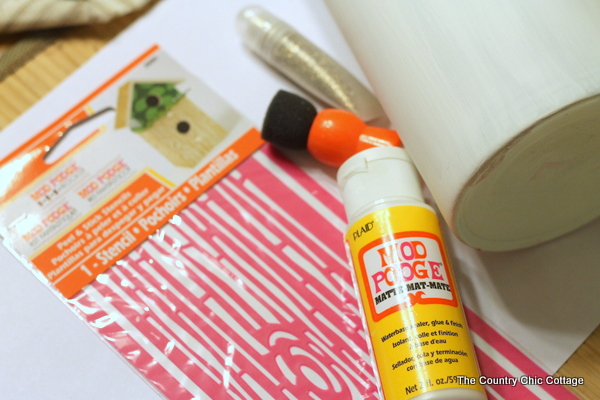 Once your paint is dried, cured, and baked if applicable, you can start applying the faux grain. The stencil is self adhesive which is great. Just peel from the backing and apply to your vase. Use the spouncer to add Mod Podge then sprinkle on glitter in your choice of colors. Remove excess glitter and then remove your stencil. Re-position to next area and repeat.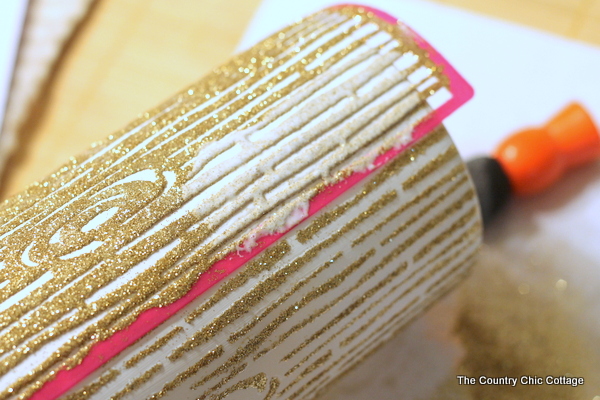 Continue around your vase until you have a glitter faux grain vase that you love. Allow the Mod Podge with glitter to dry completely. I used a spray sealer on top of my project just to make sure my glitter all stayed on the vase and not on my hand.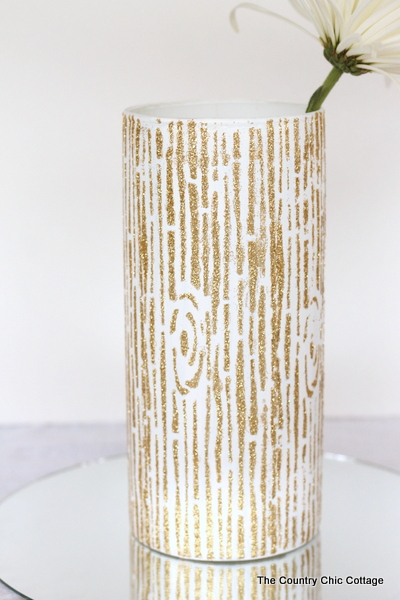 Then you can add water and a flower. Add these fun vases to your home or DIY wedding. I can see these on wedding reception tables in colors coordinating with the wedding. Will you make your own glitter faux grain vase? The stencil from Plaid makes this project so super easy that anyone can make this fun vase. Grab yours at Michaels and get started on your own project. There are other designs as well so check out all of the versions and maybe change this vase up with a different pattern.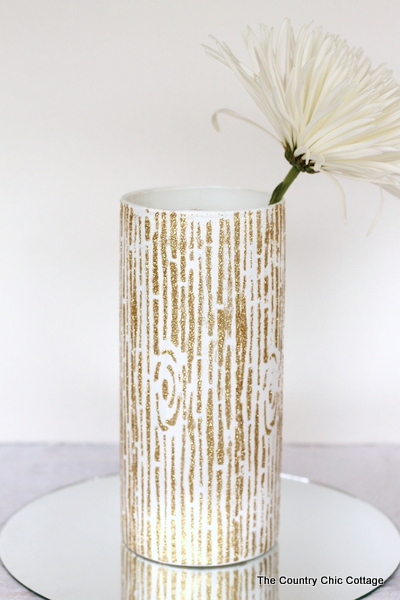 The product to make this glitter faux grain vase was provided to me free of charge. All projects and opinons are my own however.