What do you do when you want to light up your porch for Halloween but don't want plain old orange pumpkins? Grab some black card stock, metallic paint, and make these fun Halloween luminary bags! The perfect addition to your front porch for a Halloween party or to guide those trick or treaters.
Be sure to check out even more Halloween crafts that can be made with your Cricut at the bottom of this post as well.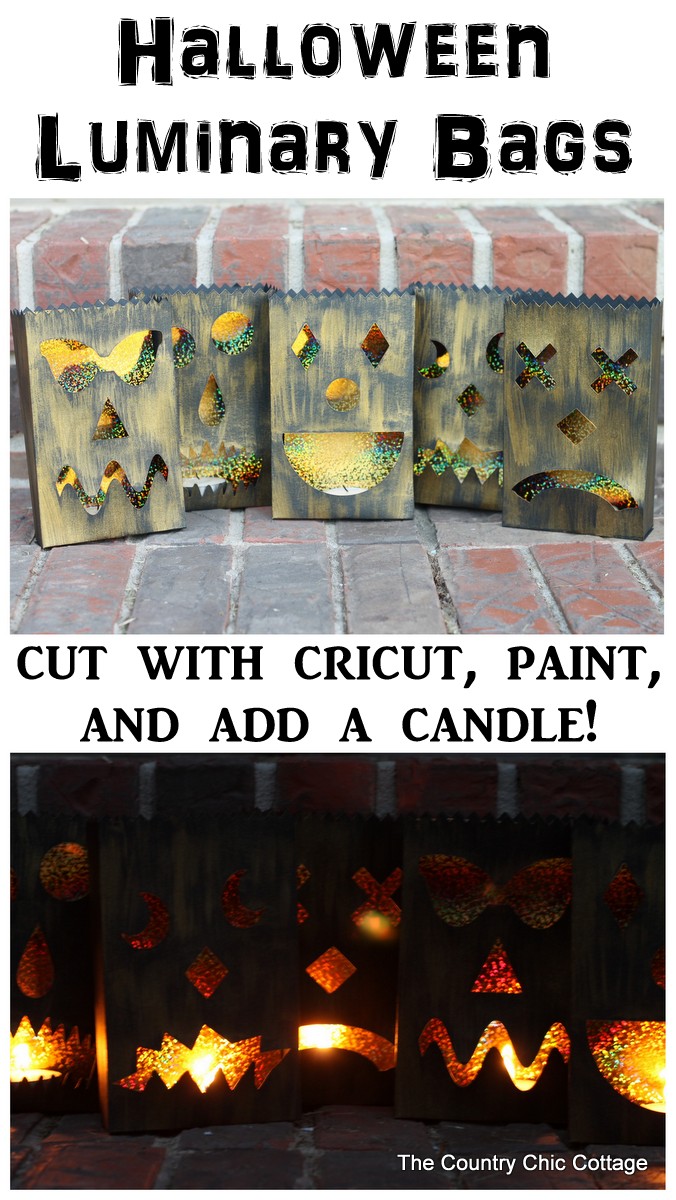 Supplies needed:
To make your own Halloween luminary bags you will need:
Black cardstock (12 x 12 sheets) (1 per luminary)
Gold iridescent poster board
Ruler or straight edge
Pumpkin face files exclusive to the CCC (you can download those below)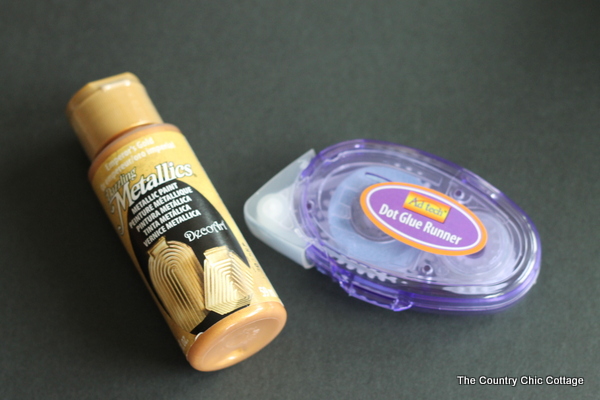 Free Pumpkin Faces Download
Download all five of the pumpkin faces by signing up for our newsletter below. The files will then be sent to your email where you can download and upload to your Cricut machine. Be sure to look for a subscriber box with a picture of the pumpkin faces.
Remember that these files are for personal use only. You can also contact me if you have any issues with your download.
Halloween Luminary Bags Instructions:
Getting this to cut correctly with the Cricut Explore takes a few steps. But I took the liberty of figuring out an easy way to do it. I took screenshots to make it easier to follow along.
Upload those pumpkin face images I linked above into Cricut Design Space. You can see how to do that here. Add one of the pumpkin faces to your mat. Then insert a stock image from Cricut (search for "bag" to get the green image you see below). Lay one over the other as shown in the screenshot below.
You can resize everything here to about 11 ½ inches wide or do that last before cutting. Get the proportions right between the two images here however and the pumpkin face in the right location.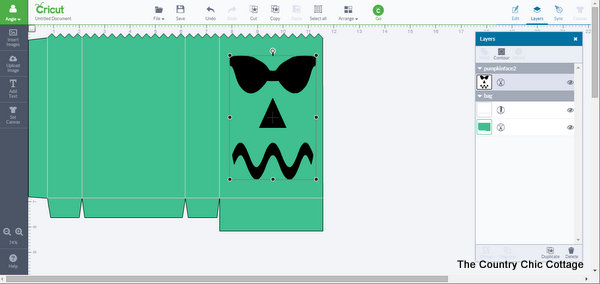 Next we are going to need to weld those images together.
Choose the layers on the right by holding down the Shift key and choosing all three. Click "Weld" at the top of that box on the right.
The following question will appear on your screen. Click OK to continue.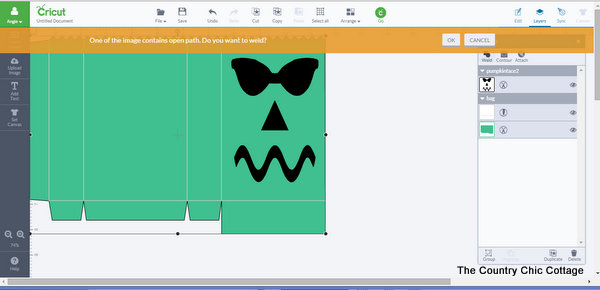 Your screen should now look like the image below.
Using this method, we do lose the score lines on the bag for folding. However, I will show you in the tutorial below how to accurately fold the bag without them.
Resize your entire image to about 11 ½ inches wide then hit the GO button.
If you get the error message on the screen below, you have sized the bag too large. Go back and just slightly reduce the size and it will fit on your mat.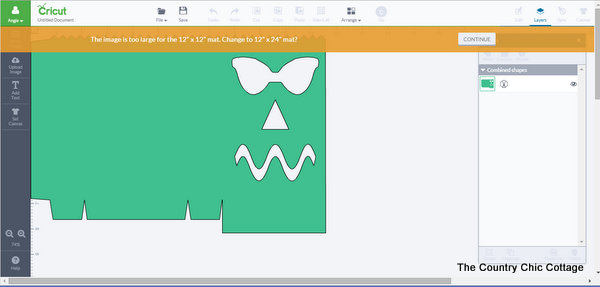 Once you have everything done correctly and click GO, your screen will look like the below image. You are ready to cut your black card stock into Halloween luminary bags.
Repeat these steps for each pumpkin face to get all of the looks I show below.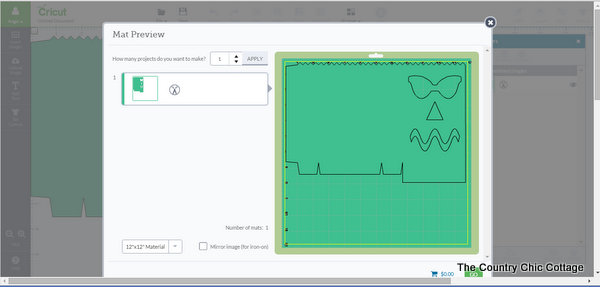 Once you have your bag cut from the Cricut, it is time to turn that plain black into something fabulous!
Grab a paint brush and your Dazzling Metallic paint. Get very little paint on the brush and apply quickly to the surface of your bag.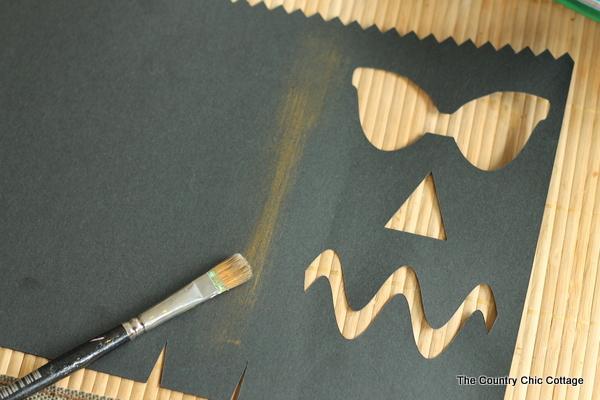 You will end up with the metallic streaked look you see in the image below.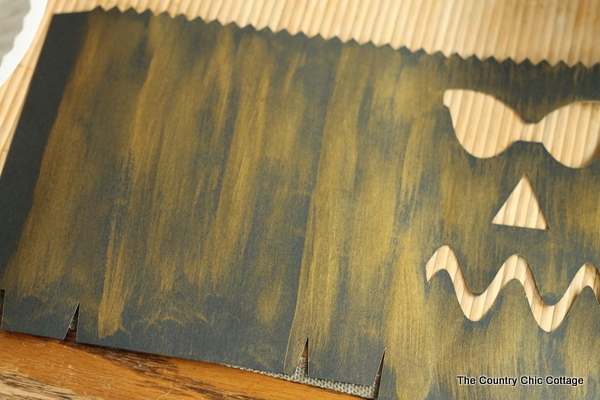 Next, it is time to fold the flat paper into a luminary bag.
Use a ruler or straight edge to keep the lines straight and fold over as shown below. Remove the ruler once you have a fold and press firmly to crease well.
Repeat at each "V" in the bottom of the bag. Be sure to keep your folds straight!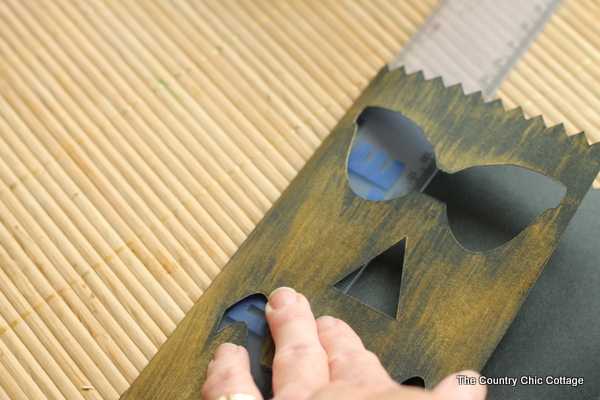 Now you can fold on all of those creases and you have something that starts to look like a bag. However there is a slight issue we have to correct. The last flap on the bag (where we will glue in a second) shows through the pumpkin face.
Just cut away part of that flap with scissors, as shown in the image below.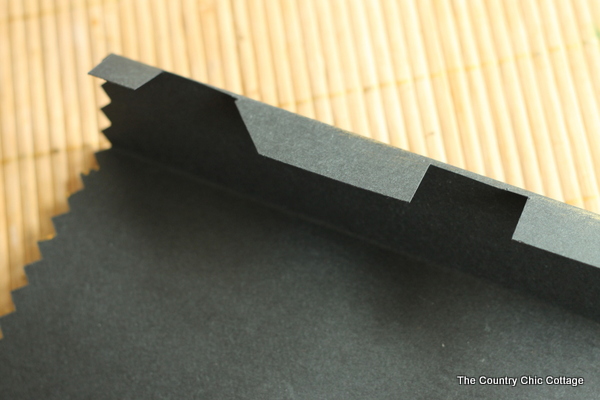 Finally, you need to use that same ruler to fold over the bottom of your luminary bag. Repeat with the ruler, remove, and then crease well.
The fold should be across the TOP of all of the Vs in the bottom of the bag.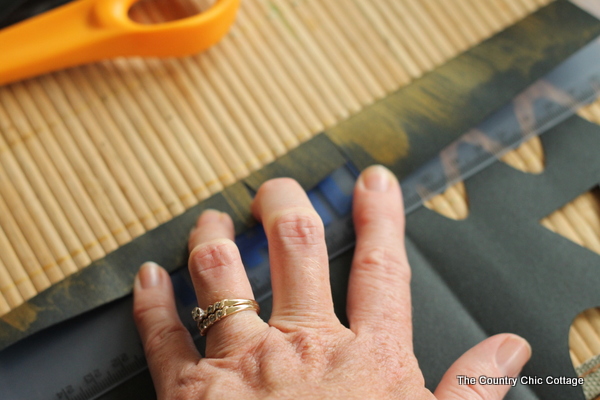 It is now time to assemble the bag.
Apply the dot runner to the areas shown with white lines in the image below. Then fold your bag and press to adhere well.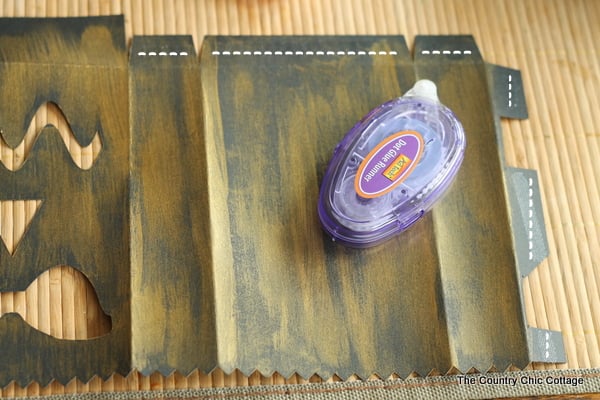 I wanted a little something extra in the back of the bags to help bounce the light. I had a poster board from the dollar store that is gold iridescent. Just cut it to the size of the back of your bag and use the glue runner to glue into place.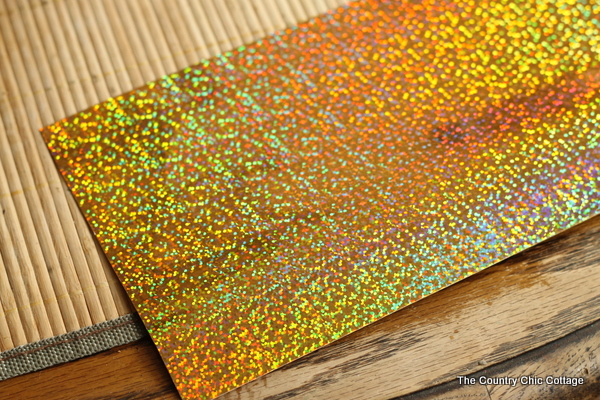 Make one of more of each face and you will have an entire porch filled with scary, smiling, glowing faces.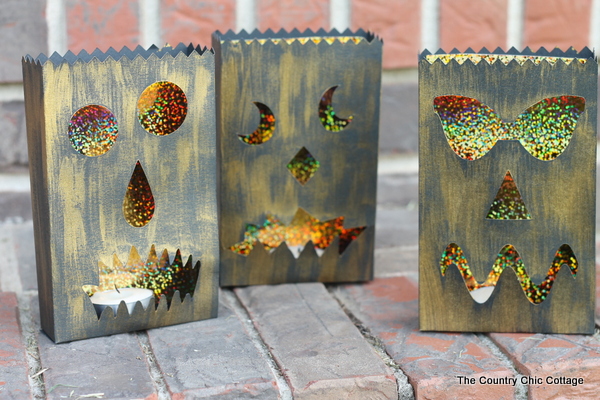 PLEASE NOTE: I recommend using battery operated tea lights in these Halloween luminary bags.
My images are taken with real candles but ONLY because I was right there and could watch the bags.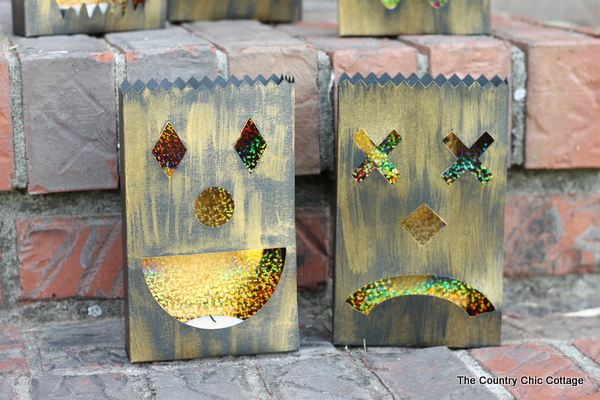 I think the gold paper in the back of the bags really makes these amazing. The light scatters off of the poster board and they glow even more at night.
Be sure to pick up the supplies to make your own Halloween luminary bags then add to your fall decor. This is a fun project to light up the night on Halloween!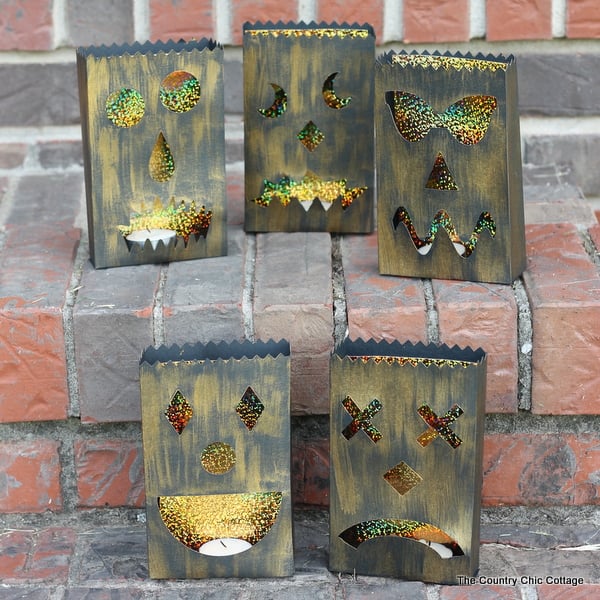 Halloween Luminary Bags Safety Tips:
Fire safety should never be taken lightly. Unchecked candles or lights can cause fires, especially during the holiday season. So it's important that when you make these Halloween luminary bags, you keep these safety tips and precautions in mind.
Use a glow stick or LED candle instead of real candles.
Upgrading to LED or battery-operated candles is the perfect way to make this craft safe. There's no risk of a fire starting from the rechargeable "flame" in the candle. Make this project and use it worry-free by adding LED candles to your supply list. These candles provide a glowing cozy atmosphere without the risk of fire or other dangers of burning traditional candles.
Place luminaries away from flammable surfaces or objects.
Avoid putting your completed project near an edge where it could fall over or no top of surfaces that are flammable. It's ideal that you place luminaries on top of concrete or another non-flammable surface. You will also want to make sure it's not near shrubs, dry leaves, or other items that could gather heat and eventually go ablaze.
Keep children and pets away from the luminaries.
Keep your luminaries well out of reach of little hands and pets, and do not let them play or run around near the luminary bags. The last thing you want is for your little one to topple over the luminary bags.
Don't leave candles burning overnight.
Whether you take my advice and use flameless candles or not, you still do not want to leave your luminaries running. At the end of the night, make sure every single luminary candle is extinguished.
Wind is an enemy.
Fire departments do not recommend lighting candles or using luminaries when it's windy. The wind can blow the flame hard enough to touch the luminary bag or topple over your flameless candle.
Be prepared.
It is in your best interest to always be prepared. So, when you're using luminaries or lighting candles on a regular basis, it's best that you have a hose nearby. If you have a handy fire extinguisher, even better.
Remain Vigilant.
Do not leave the lit luminaries unattended. You should always keep an eye on them even if you are using flameless candles.
Want some more Halloween ideas with your Cricut machine?
Love this idea and looking for more great projects to make? Try the links below as well!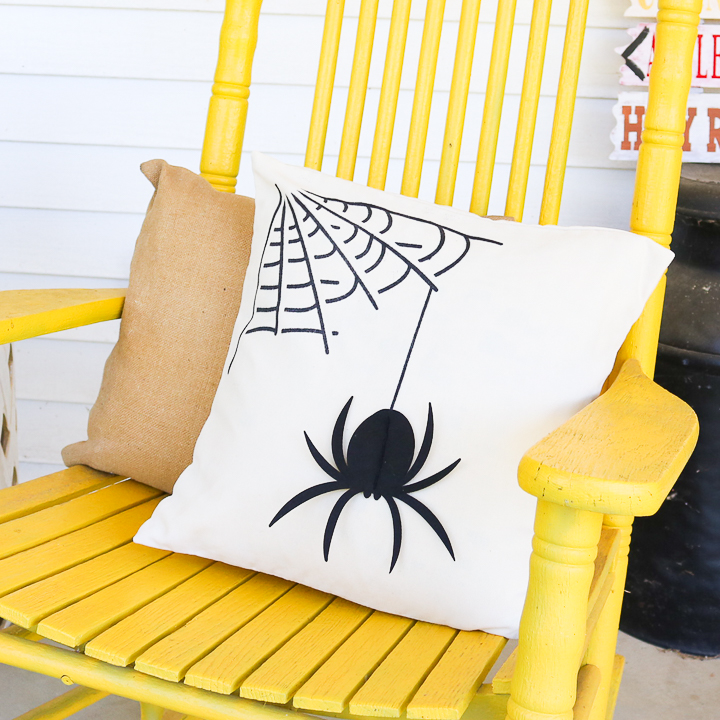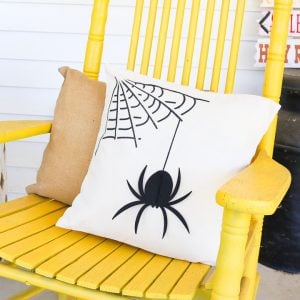 DIY Halloween Pillow with a Spider
Add some fright to your front porch by using your Cricut to make a DIY Halloween pillow!
Read More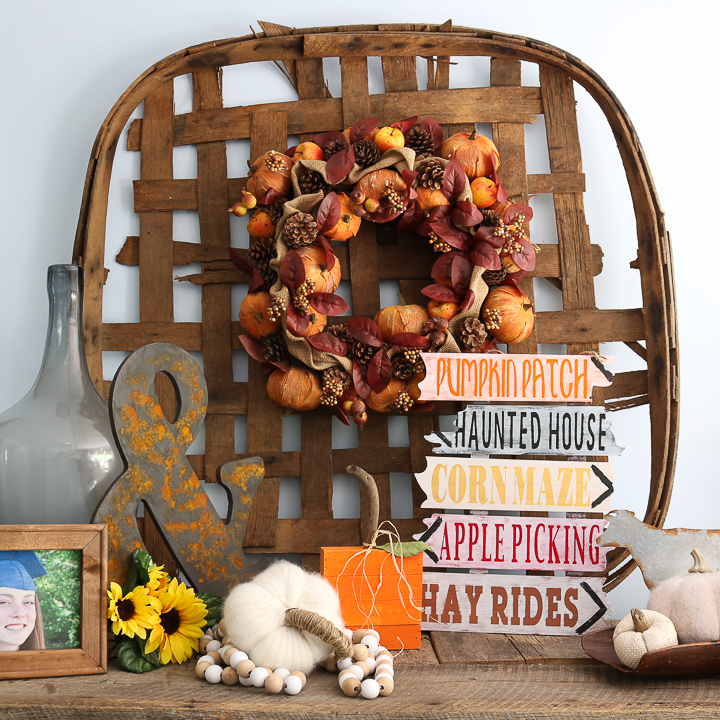 Halloween Wood Sign
Make a spooky Halloween wood sign with your Cricut and Testors Craft paint!
Read More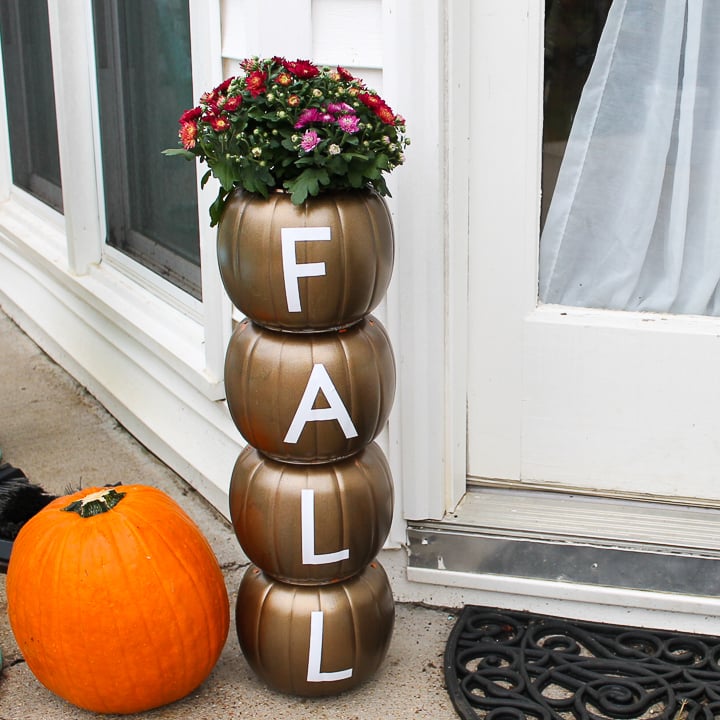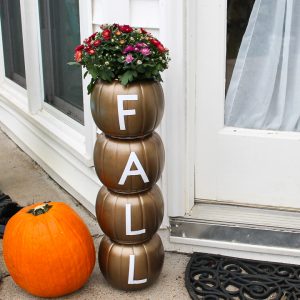 Pumpkin Planter
Make the perfect planter for fall with your Cricut machine!
Read More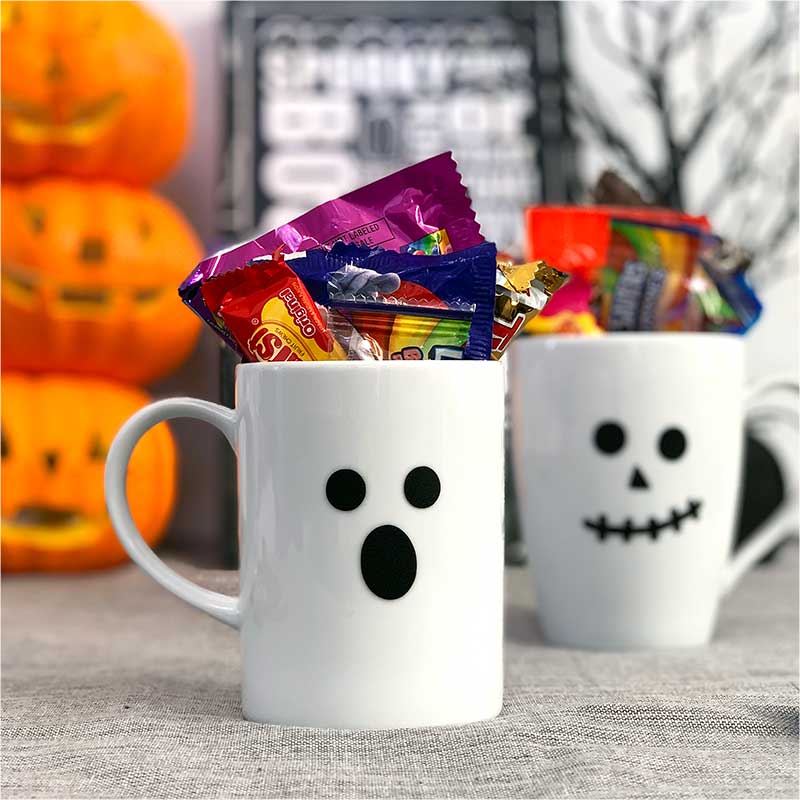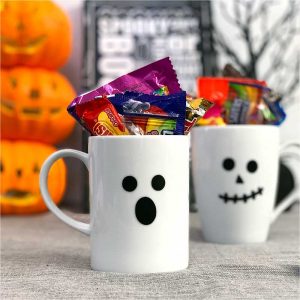 Quick DIY Mug
Make a special mug this Halloween with this easy project idea that makes a great gift!
Read More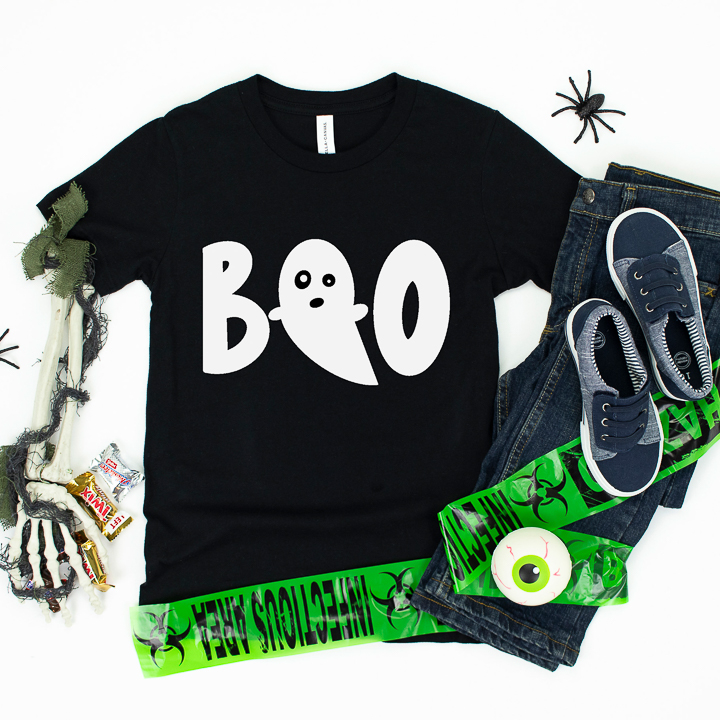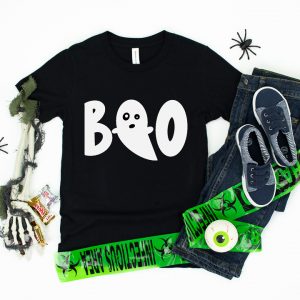 Free Ghost SVG File
Download this ghost SVG file and several other ones for Halloween then get started on your crafting!
Read More