Y'all have been loving the gifts in a jar so I came up with a banana dark chocolate bread mix in a jar recipe that you will love. Mix up the ingredients, drop them in a jar, add our free printable labels, and you have a gift worth giving to anyone on your holiday list. Don't miss my apple cinnamon pancake mix in a jar recipe as well.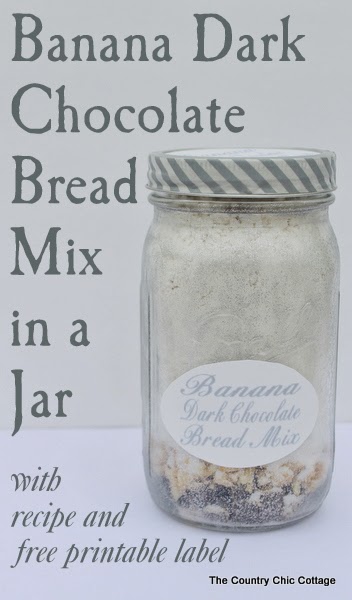 I started by giving my jar a couple of coats of paint. I used Glamour Dust from DecoArt in silver. I like the jar to be a gift even after the mix is gone. This gives you a glittery container for your gift and an extra special home decor gift for your recipient as well.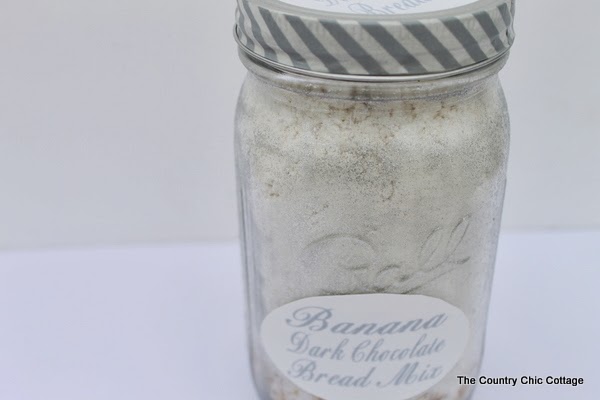 Banana Dark Chocolate Bread Mix Recipe
1/2 cup dark chocolate chunks
1/2 cup finely chopped banana chips
1/2 cup sugar
2 1/2 cups Bisquick or other baking mix
1 tsp baking powder
1/4 tsp salt
Layer your ingredients into your jar in the order shown. Pack each ingredient into your wide mouth canning jar as you go. Print our labels and glue those on. Full instructions for making the bread itself is on our printable labels.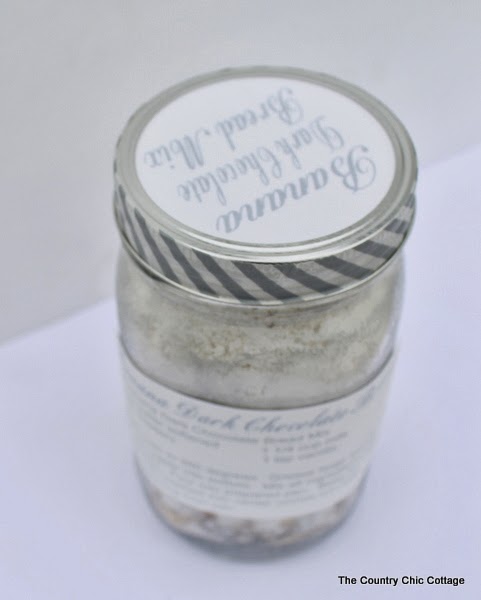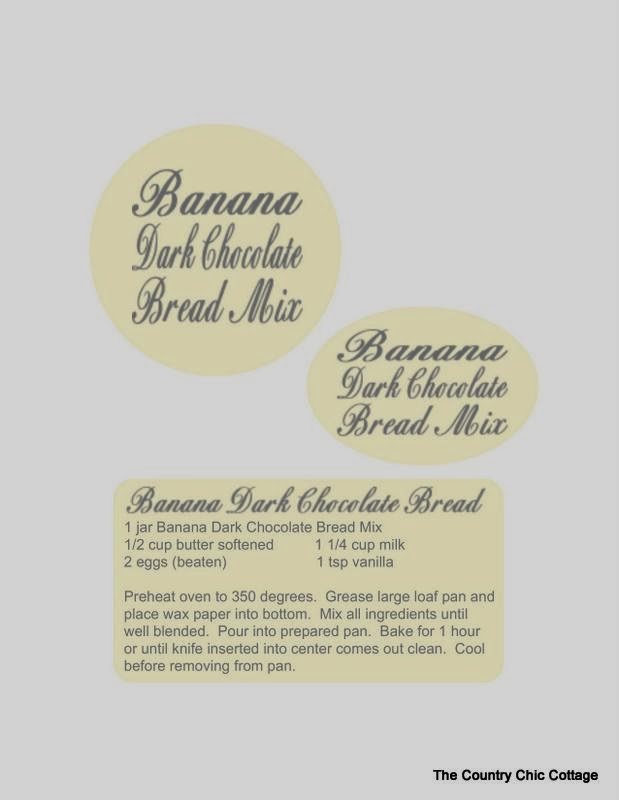 Now your gift recipient can mix up this super easy bread at their convenience. YUM!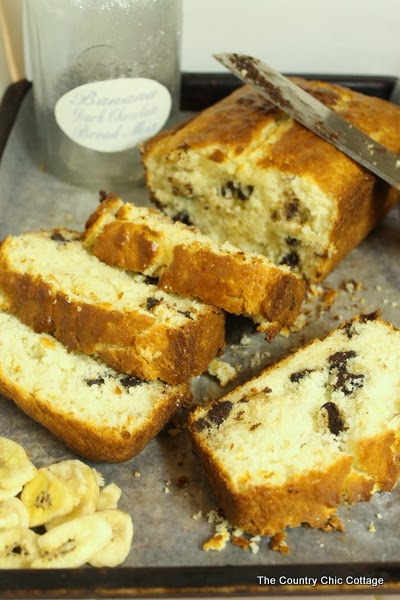 Who will you treat to a banana dark chocolate bread mix in a jar? Enjoy this quick and easy handmade gift idea.
Have you missed any of our handmade gift series? Visit all of the links so far:
A Year of Jar Crafts
Sign up for our email list to get a FREE book with an entire year of jar crafts! 12 months, 12 crafts, tons of fun!