Need some kids' gift ideas this holiday season? We have handmade gifts for all ages that you can make for the little ones in your life. Make these fun projects and gift them to your kids, grandkids, students, nieces, nephews, and so much more. Start crafting today for a simple holiday season full of handmade gift giving. I love giving handmade all year long. This time of year making a list and getting started early helps to keep me sane! I hope this list helps you as well.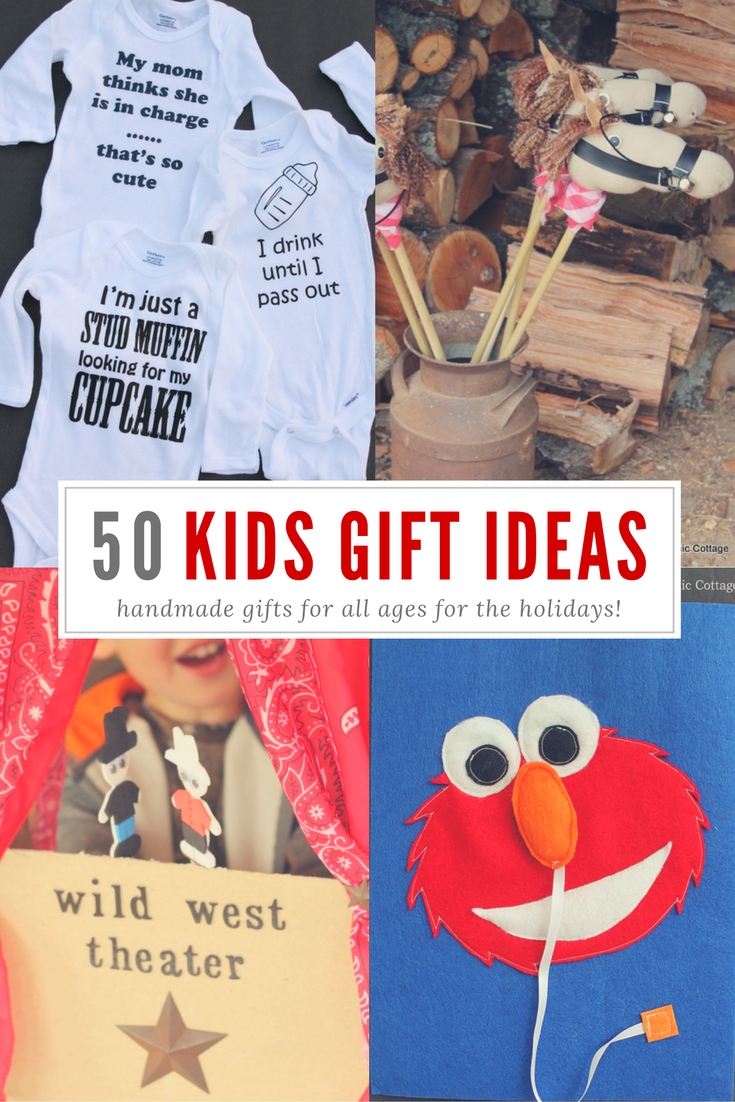 I have gathered over 50 ideas for you that include step by step instructions for making these kids gift ideas yourself at home. I put them in the widget below. Just browse the pictures, click the ones you want to make, and the tutorial will open in another window on your computer. From there you can pin, print, or save the ones that you are going to make this year for Christmas gifts. Y'all enjoy!
Kids' Gift Ideas

Love those and looking for even more ideas? You can also click here to check out this list of 70 toys to make and give to kids. Between the two lists you should have tons of ideas for any of the kids on your gift giving list. I love giving handmade on the holidays. It really shows the gift came from the heart and it can save money as well. If giving handmade sounds great to you, browse our kids' gift ideas above then get started on your own versions. You will finish with time to spare this holiday season.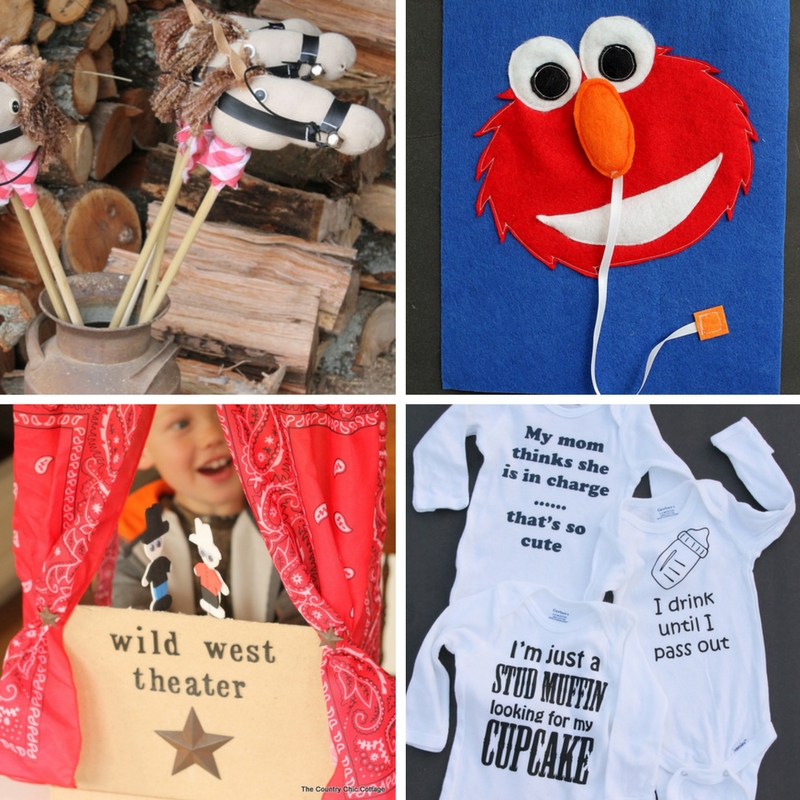 We have some other handmade gift round ups that you might enjoy as well. Click on the links below to be taken to posts with even more ideas!
Use our ideas to give handmade this holiday season! Whether it is our kids' gift ideas or these other links, you are sure to find something to make for everyone on your gift giving list.