You can make a fun heart necklace for Valentine's Day or any time of the year with this easy to follow tutorial. Epoxy resin is actually really easy to use and mold into any shape. Then you can embed letter beads like these to spell any word you would like or I love you!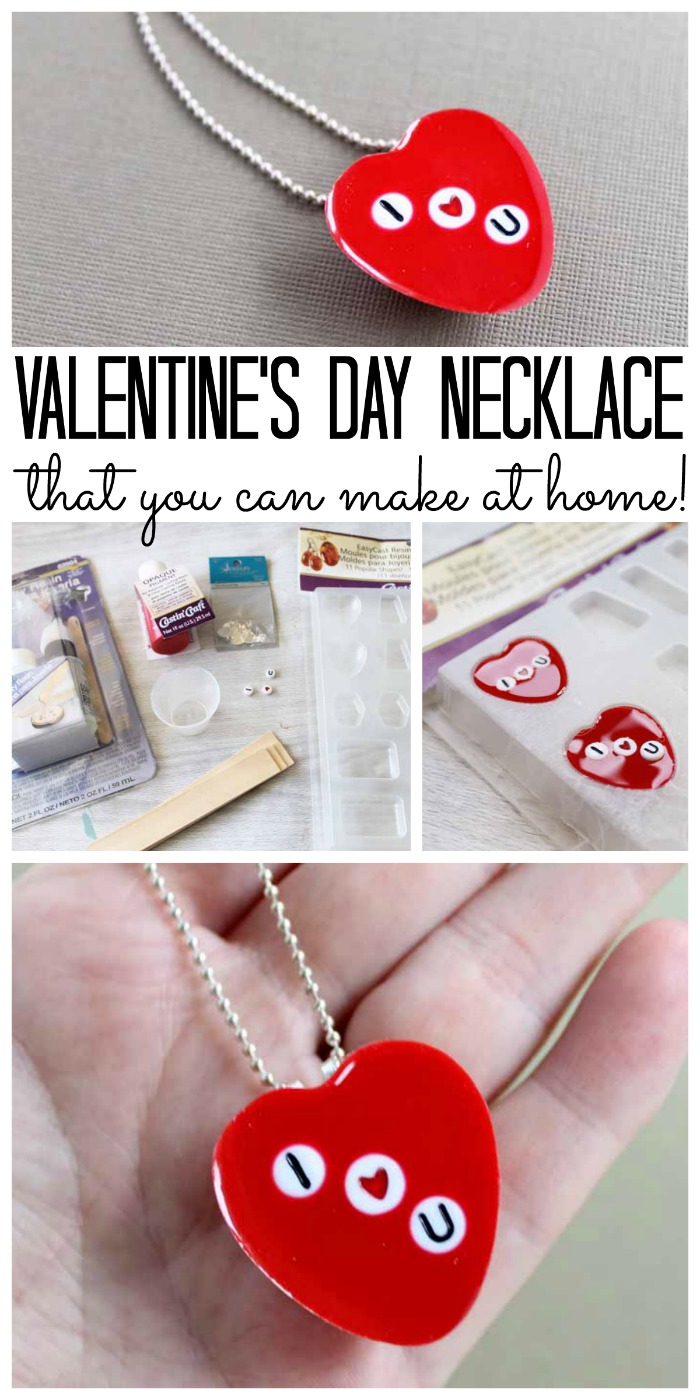 Supplies needed to make this heart necklace:
Some links below may be affiliate links which means that you do not pay anymore, however, a portion of any purchase will go to this site.
Stir sticks
Letter beads
Necklace bail
Jewelry glue
Chain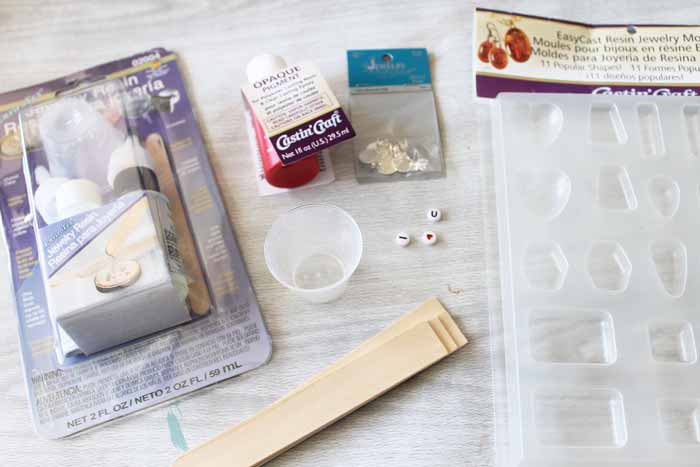 Instructions:
Spray your mold with the release/conditioner and allow to dry completely. Then mix your resin according to the package directions. You can then add your opaque pigment to make it red.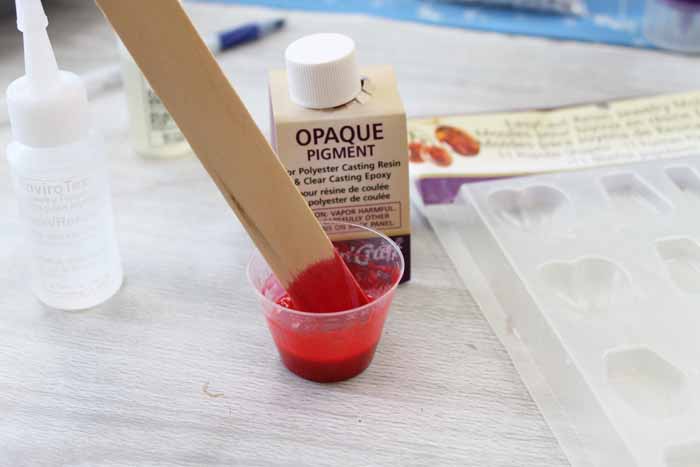 Pour the mixed resin into your molds but don't fill them all the way to the top. Wait 20 to 30 minutes until the resin has set up slightly and is the consistency of thick cream. TIP: Leave a little resin in your mixing cup so that you can test it without bothering your molds. Once your resin has set slightly, drop your letter beads into the desired locations. They will sink slightly but float some so that you have a pendant where you can see the letters but not the beads themselves.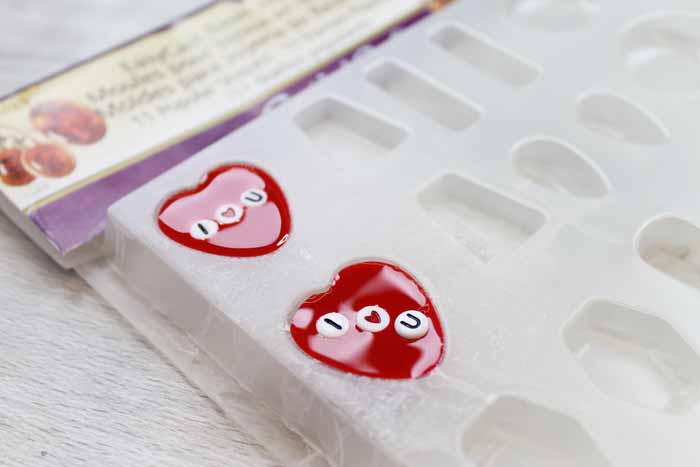 Pop any bubbles that rise to the top then put your entire mold on a flat surface and allow your resin to cure overnight. Then remove the hearts from the mold. Apply a necklace bail on the back of each heart with some jewelry adhesive. Allow to set up before adding to a chain.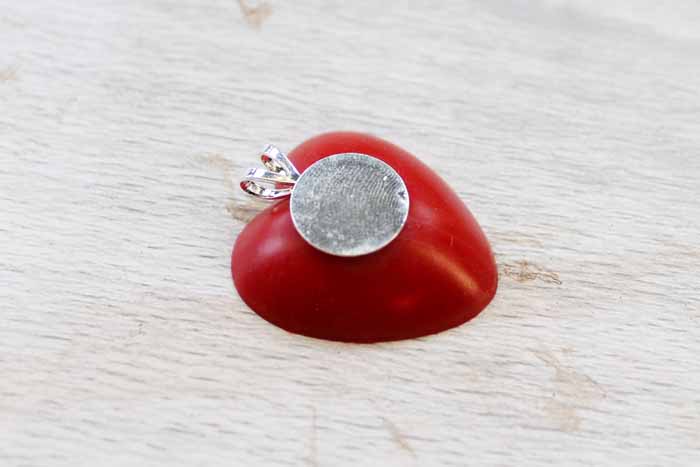 Then your heart necklace is ready to wear or even to give as a gift.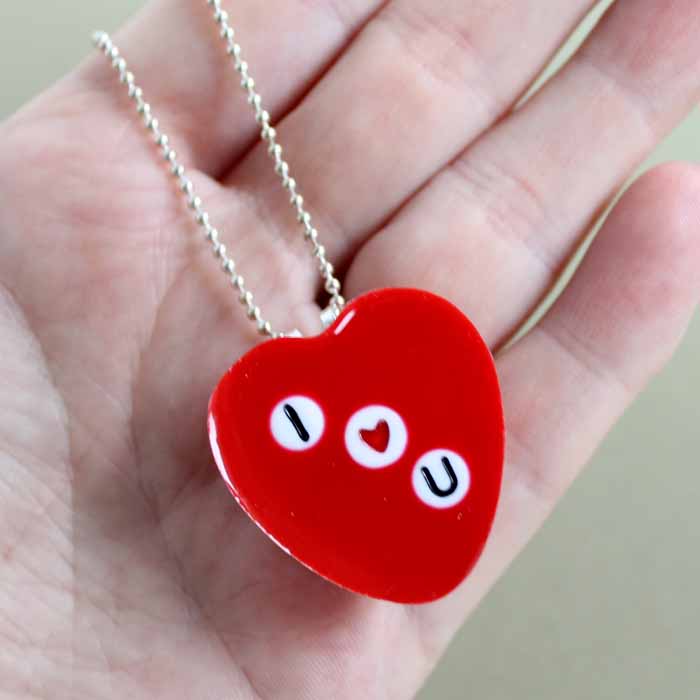 Perhaps someone special needs a gift for Valentine's Day this year!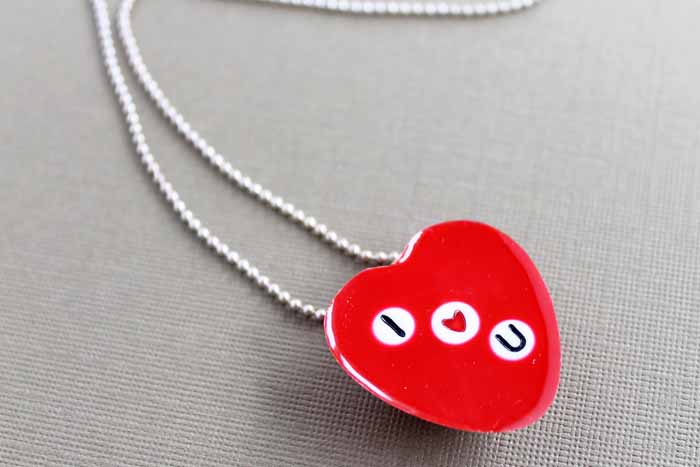 This heart necklace is easy to mold and to let that special person know that you care. Once you master this technique, you can make a wide variety of jewelry by molding resin!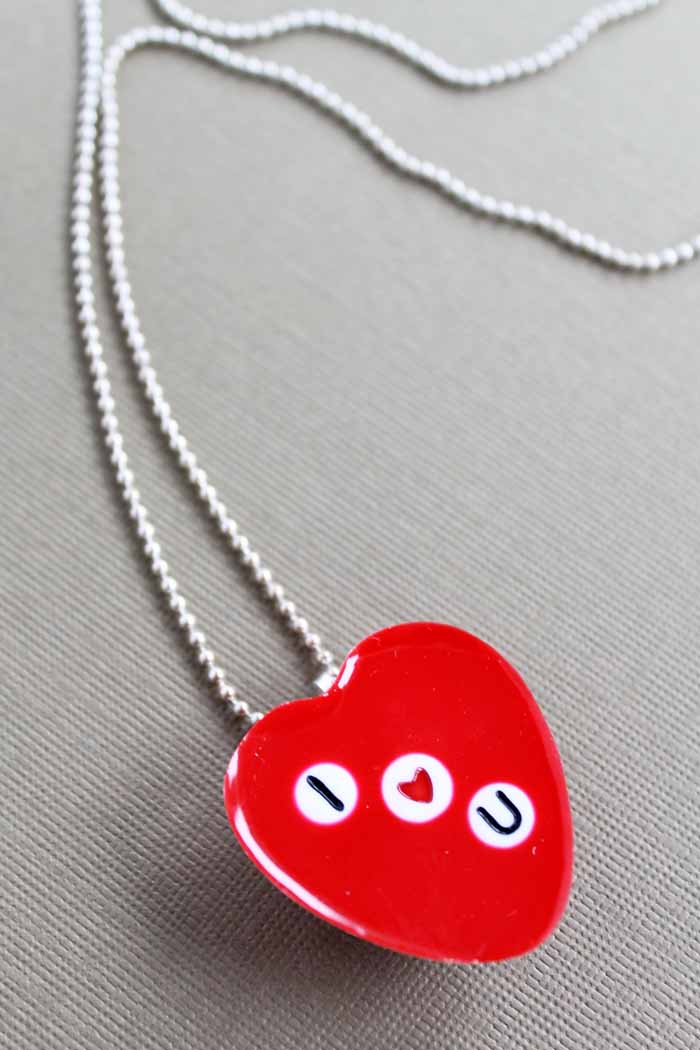 Love this heart necklace and want more ideas? Try the links below!
Struggling with resin and need help?
I know that a ton of you are intimidated by resin. Don't be! You just need to know the basics and gain some experience with the medium. I have a course that will help you to master epoxy resin and give you the confidence you need to tackle this project and so much more.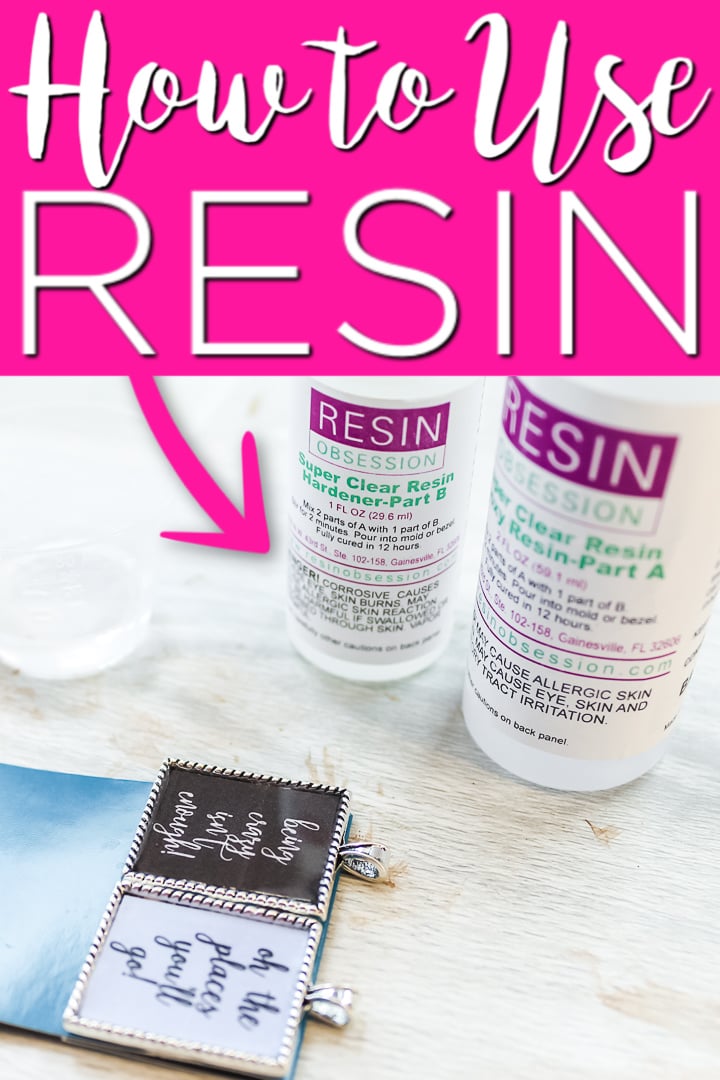 With unique insights drawn from more than a decade of creating and selling resin jewelry worldwide, this course is from an Amazon best-selling author on the topic. This class goes beyond making a few projects. You get thirty video lessons to give you clear directions on how to make resin jewelry you can confidently share and sell. Want to see more?