I thought I would show you how to make Valentine shirts today in minutes with your Cricut machine. This is the last post in our Valentines series. You can see all of the ideas at the bottom of this post. Follow along below as I make one adorable shirt plus you can grab the cut file below and make your own.
Supplies to make Valentine shirts:
Some links below may be affiliate links which means that you do not pay anymore however a portion of your purchase will go to support this site.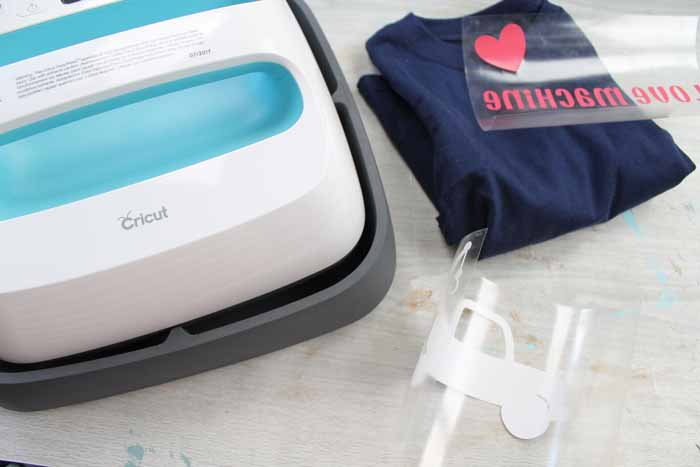 Start by cutting the cut file from two different colors of iron on. Be sure to mirror the image when cutting and put your vinyl with the shiny side down on your mat. Resize if needed to fit the front of your shirt before cutting.
Weed the excess from the vinyl. The weeding tools make this a bit easier but they are not required. Then break out your Cricut EasyPress to add it to your shirt. You will need to protect your work surface from the heat. I use a folded up towel to do so.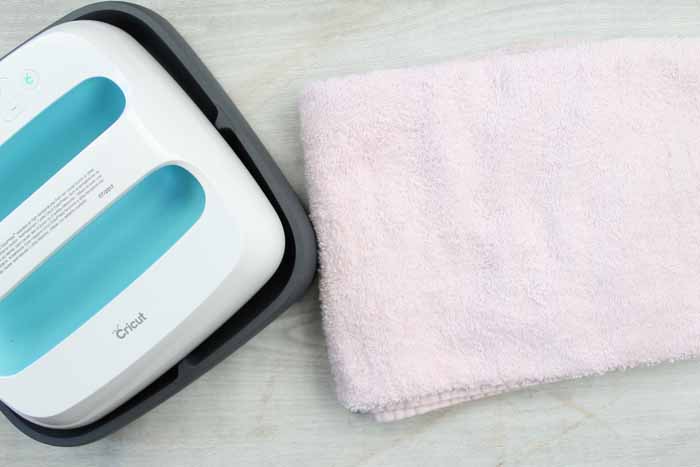 Set the time and temperature according to your materials (there is a chart that comes with the machine or you can see one here). Use the EasyPress on the shirt itself before any vinyl is added. Smooth out any wrinkles with the machine. This will also heat up the surface just a little. This should only be done for a few seconds.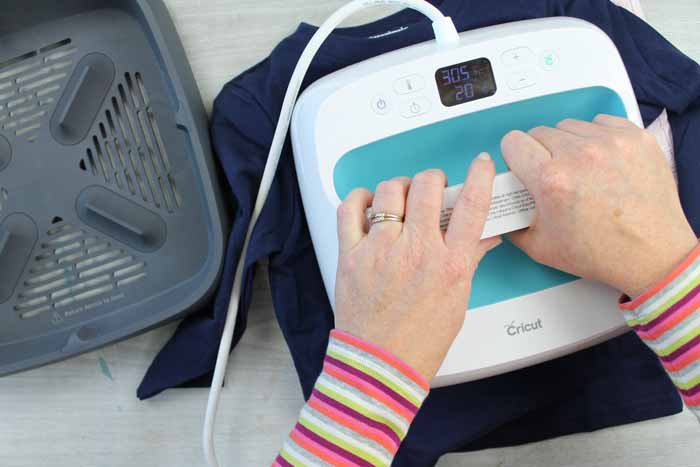 Position your truck on your shirt. Remember that the heart and words will need more room to the right so this should be off center.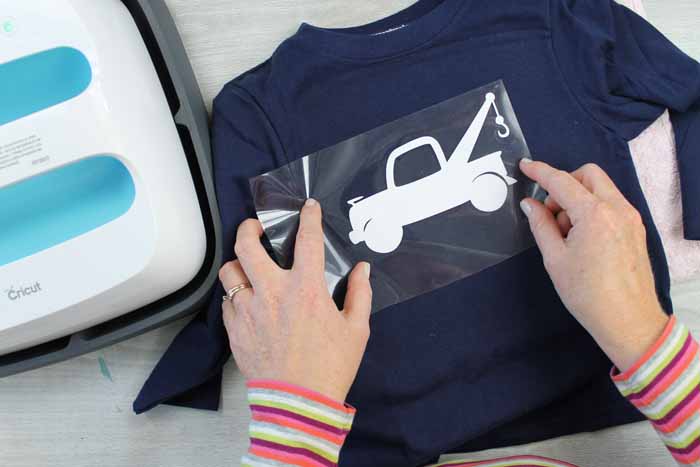 Then you just put your EasyPress right on top, hit the button to start your countdown, and give it some pressure on the handle. When the machine beeps, it is done. Flip the shirt over and repeat on the back side.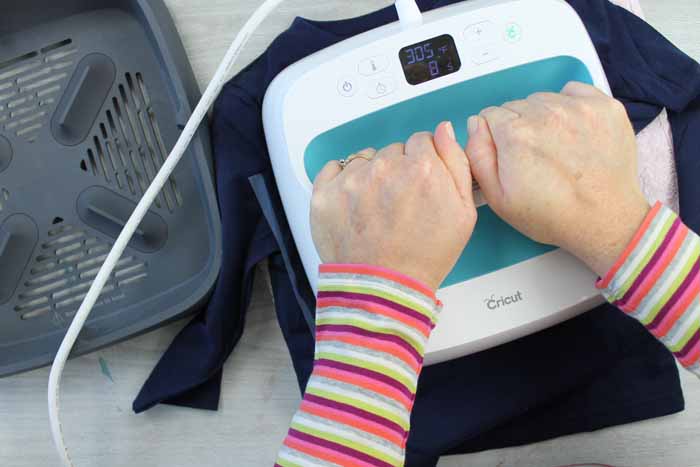 Now position your second color of vinyl. I removed the protection sheet from the truck to complete this step.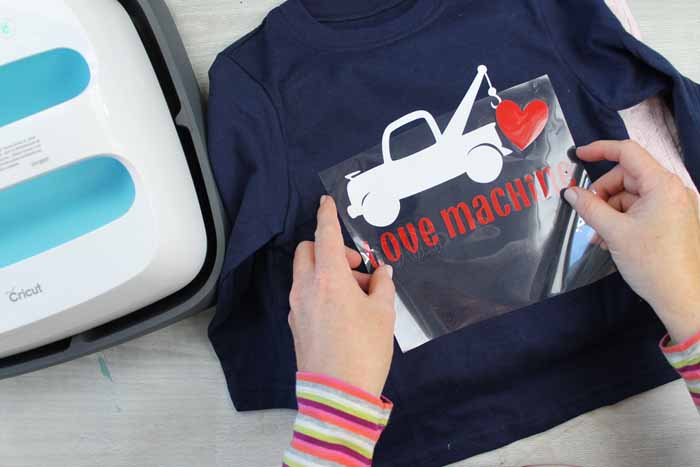 I then added the protection sheet back over the white before pressing.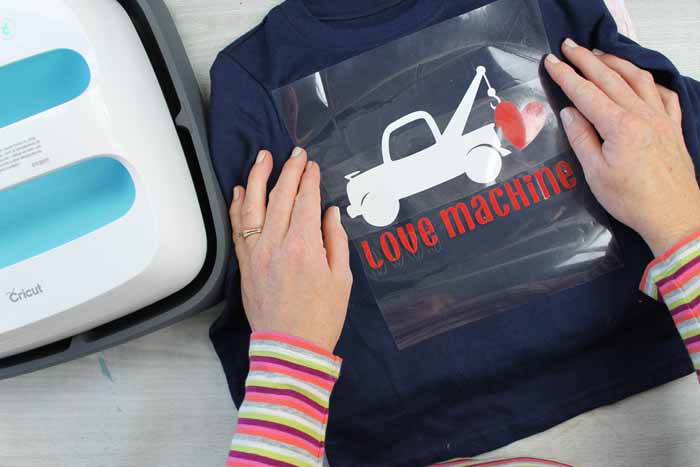 Repeat the entire process with your EasyPress. Press on the front while allowing to countdown, flip your shirt, and then repeat on the back.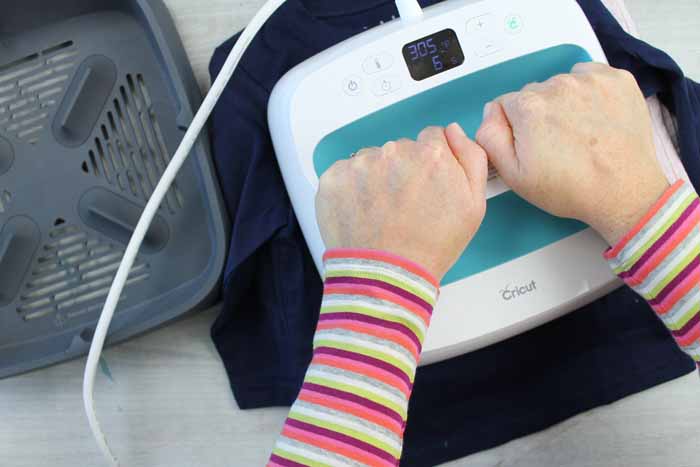 Allow your Valentine shirts to cool before peeling back the protection sheets to reveal your completed shirt.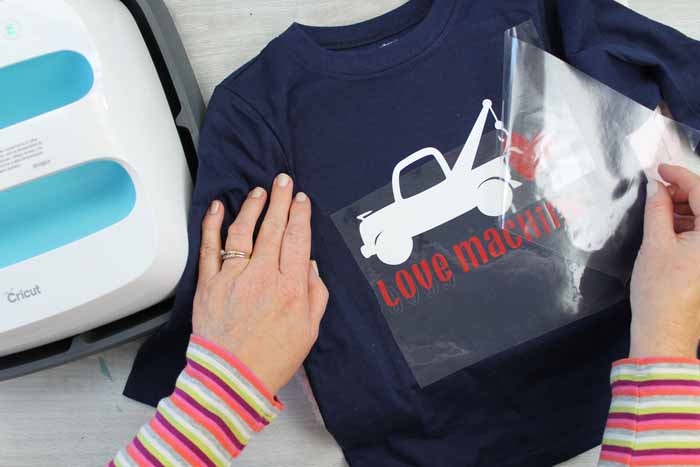 It is now ready to put on your little love machine!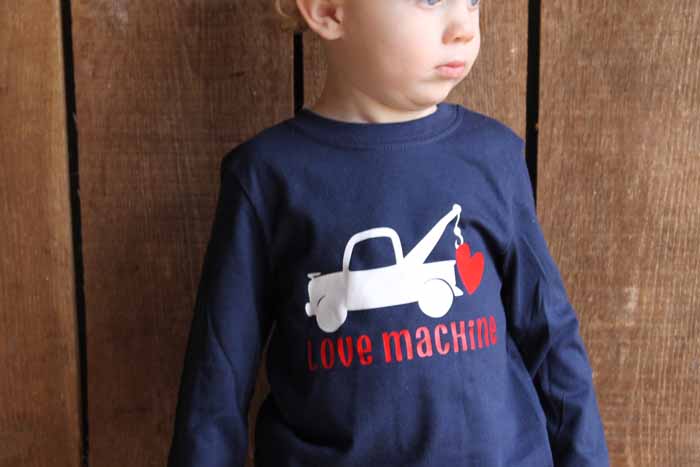 Such a cute design! It is perfect for toddlers that love trucks!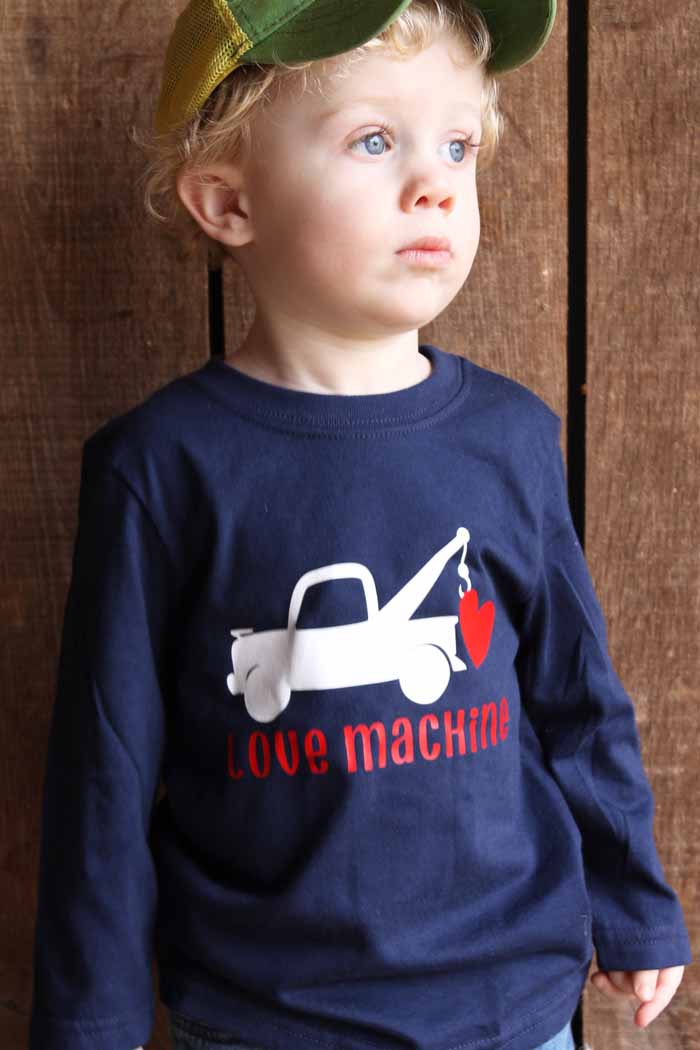 Who will you be making this shirt for this Valentine's Day? I have been making ALL the shirts since getting the Cricut EasyPress. In fact, you can see my fall and Christmas designs here. I can't wait to make more designs for spring and summer!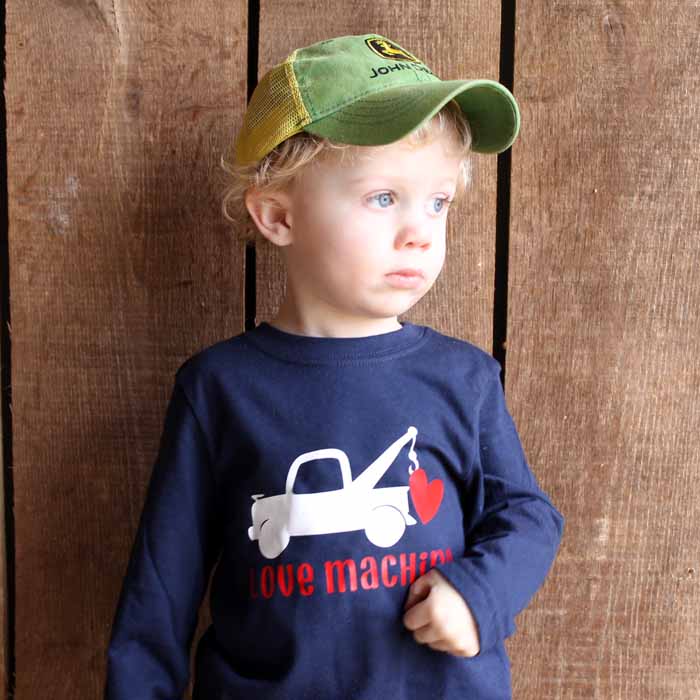 Grab some shirts at the store and whip up a bunch of these! Valentine shirts for everyone! You can't go wrong with this one!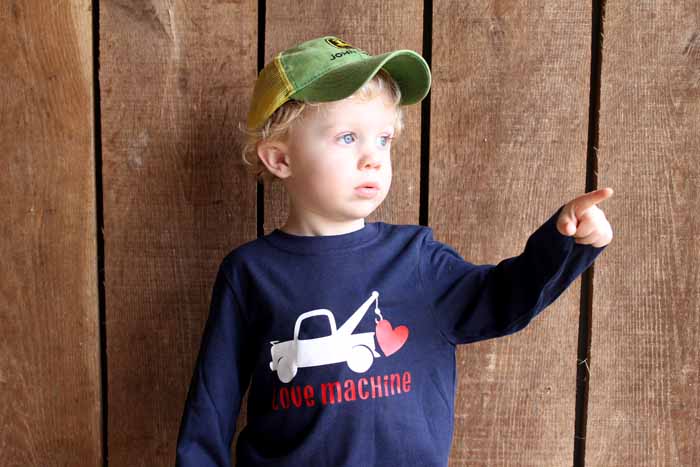 Do you also want more Valentine ideas? We have them for you! I am partnering with 100 Directions, 30 Minute Crafts, and some other bloggers all week to bring you amazing Valentine projects that you can make with your Cricut.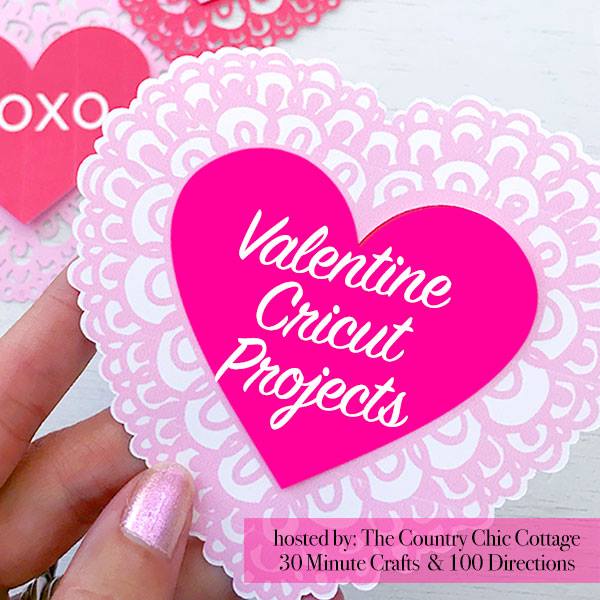 Check out all of the Valentine's Day projects that you can make with your Cricut below. Just click on each image to be taken to a step by step tutorial. Y'all enjoy!
New to Cricut?
Sign up for our email list here to download the Beginner's Guide to Cricut Design Space for FREE today!
Sign up to get the guide emailed to you!