I discussed one way to tame the toy clutter yesterday. I have another tip for you. Hide those toys in plain sight! Can you tell me where the toys are in the picture below?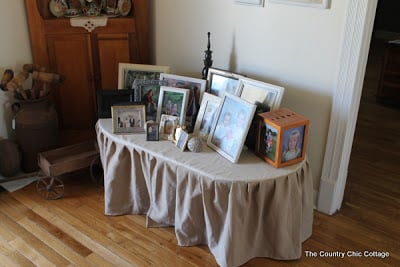 Yep I have a little parking garage under that covered table…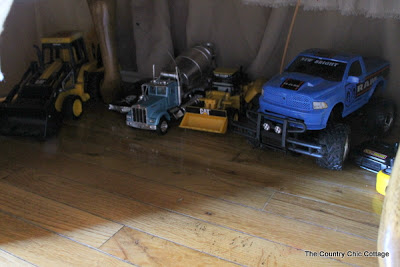 I made the original slip cover for the table here. It was short and showed off the table legs. Then I found a lovely image on Pinterest of a table with a tablecloth for toy storage. I cannot for the life of me find that image now. If you have it and want to link it in the comments, I will be more than happy to give credit where credit is due.
At any rate, I just sewed another longer skirt on my original slip cover and made it where it would open in the front…
See the original one is still under there and you can just catch a glimpse of some bumpers…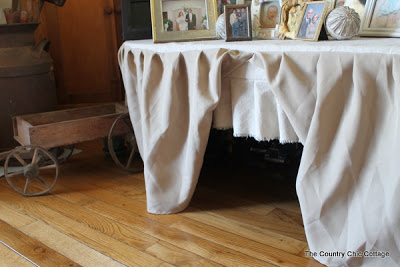 I added ties so we can have the cover open or closed…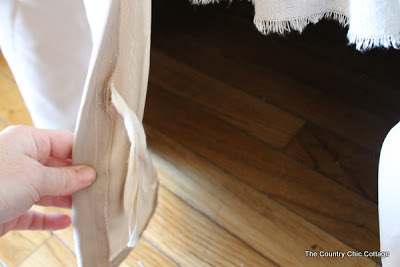 So when company comes, all you see is something neat and orderly. Best part is my son loves to park his trucks in here. Yep…that means he LIKES putting them away!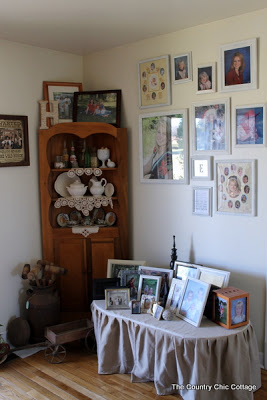 Posted at Take a Look Tuesday on Sugar Bee Craft Edition.
More Home Organization Help
Do images on Pinterest stress you out because they seem more like a fairy tale than something you can actually achieve?
Don't fall into that pretty and perfect trap. You can get clutter-free and organized without living a fairy tale life.
No one knows this better than my friend Hilary! She has an entire course for sale that is dedicated to real-life organization ideas. I love that her approach works for any family with any budget.
Check out her course and judge for yourself!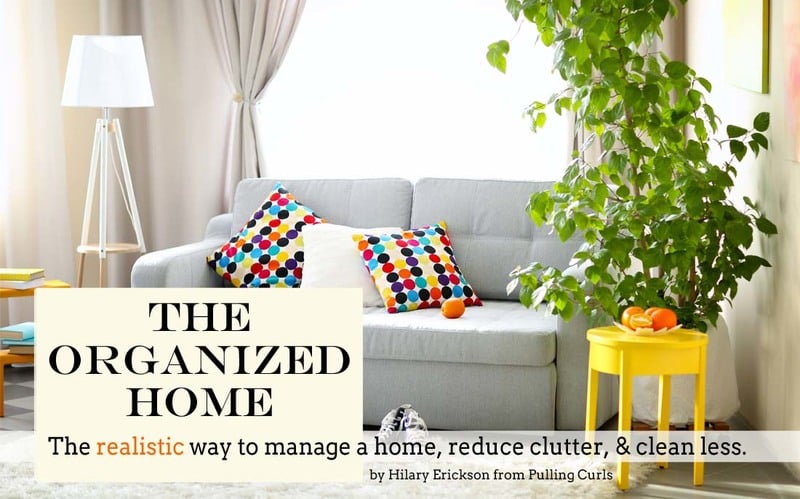 My favorite part of this course is that Hilary strives to make your home easier to clean-up, so that it takes only minutes, instead of hours. Who couldn't use more time and less cleaning?
Plus the system can make your house look fairly put together most times of the day. See for yourself with this course!