Not only is this pink Himalayan salt scrub pretty but it has several other amazing benefits that make it a must-have in your home spa! The coarse salt acts as an exfoliator, stimulates circulation, and leaves behind minerals in your skin. Then there is the moisturizing skin healing coconut oil and the secret ingredients that absorb into your skin and give it a youthful appearance – lavender and frankincense essential oils. There is a reason they have been treasured for so long!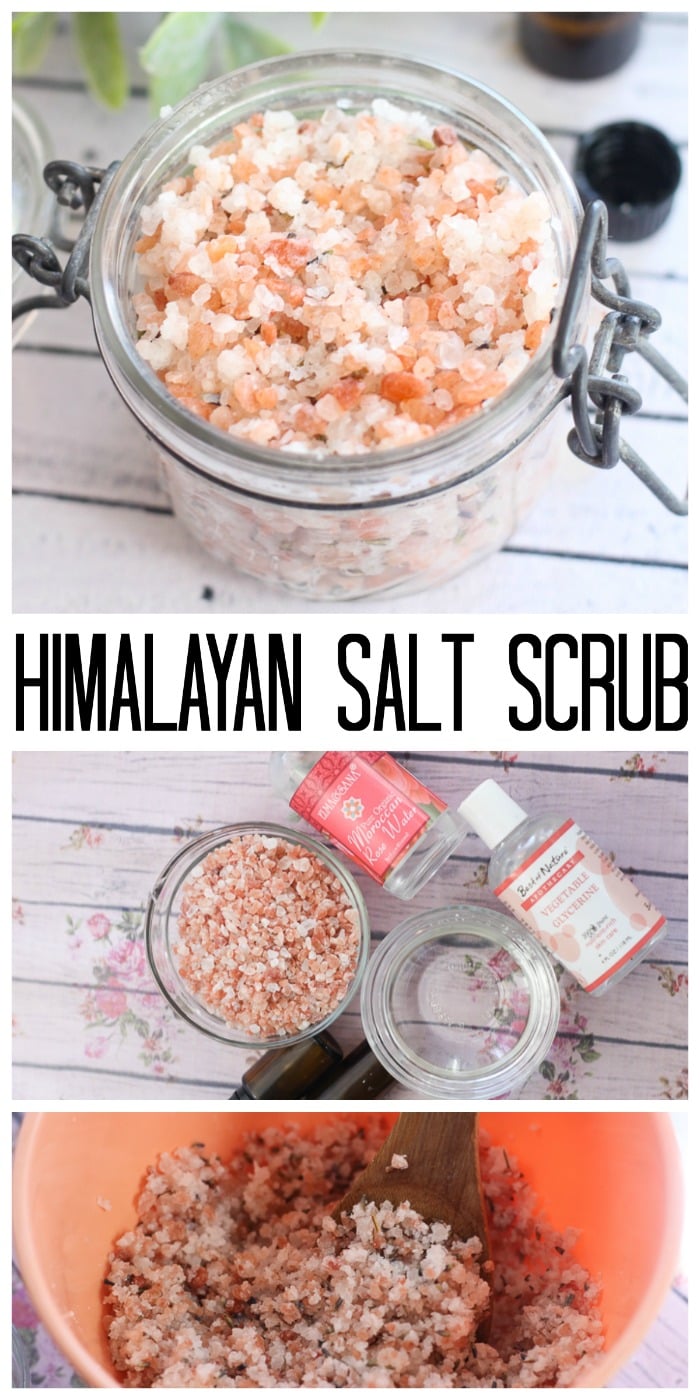 Supplies needed to make your own Himalayan salt scrub: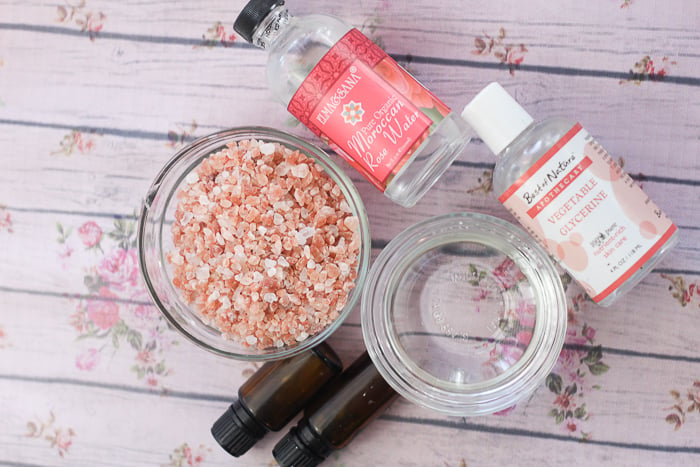 Directions:
In a large bowl, stir together all your ingredients until they are thoroughly mixed. I like to get my hand in and work them together well.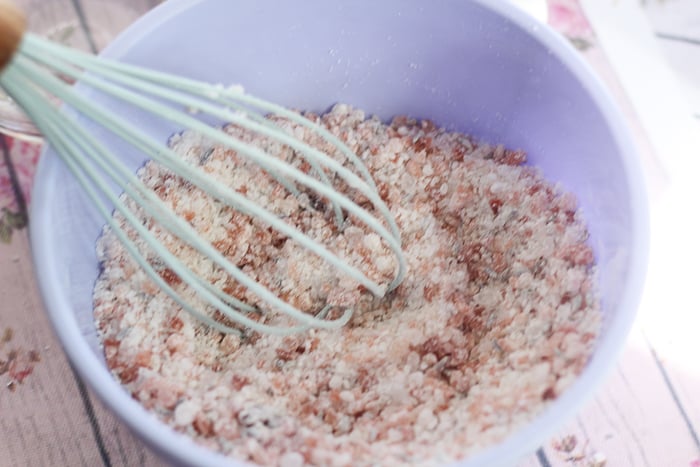 Transfer to a container with a tight-fitting lid. Store in the shower away from the stream of water or beside the tub. You could also throw a handful into the bath and use as a soak if desired.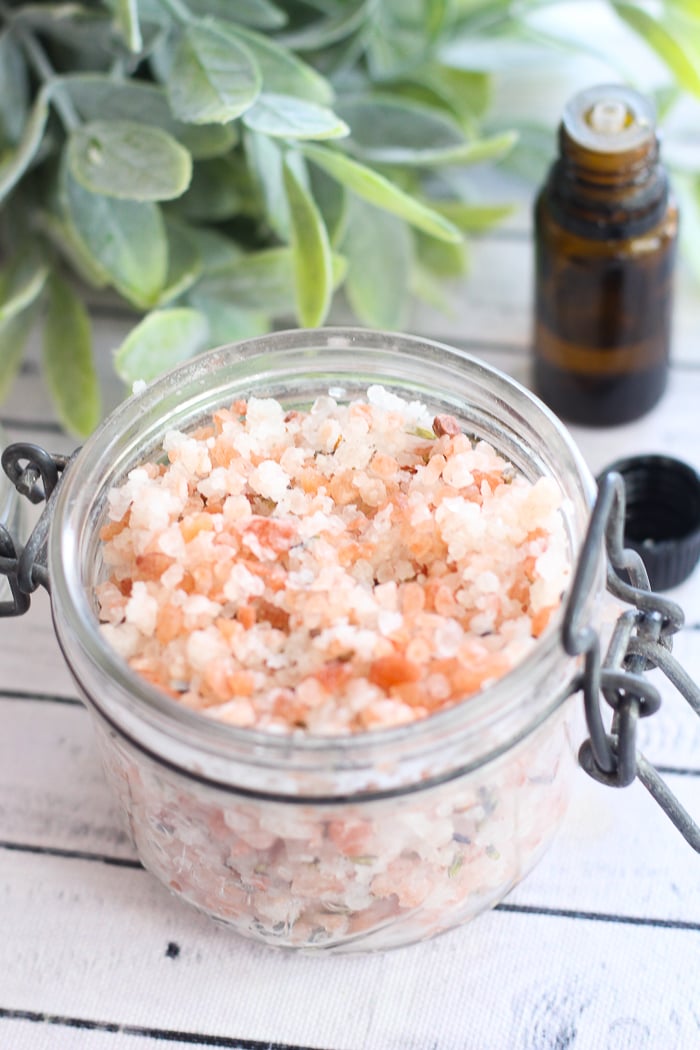 To use the Himalayan salt scrub: Gently massage over skin, avoiding face as it is too rough for the delicate skin on your face. Rinse body, pat dry and follow up with a moisturizer.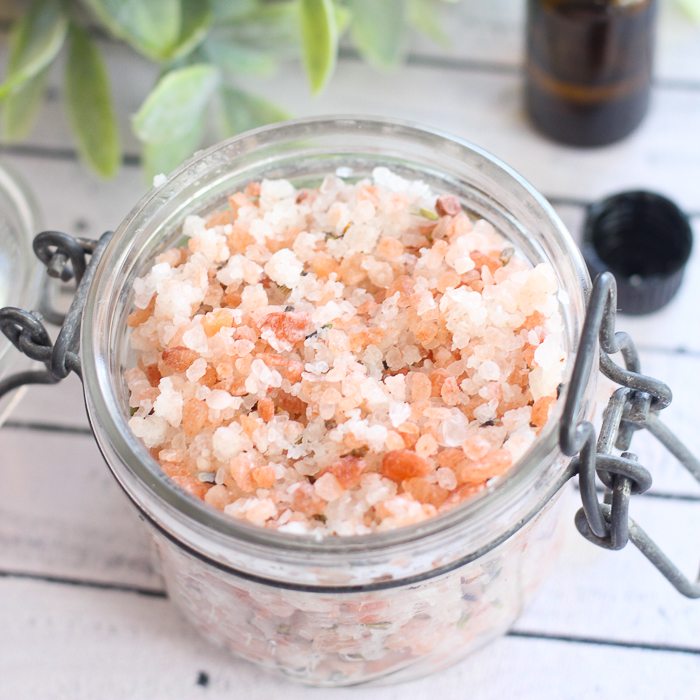 Beyond the benefits I mentioned earlier, the aromatherapy is simply wonderful and worth making up a batch for. Make a jar of Himalayan salt scrub for your own bath time and make one for a friend (or teacher) who could use it and enjoy the benefits it leaves behind.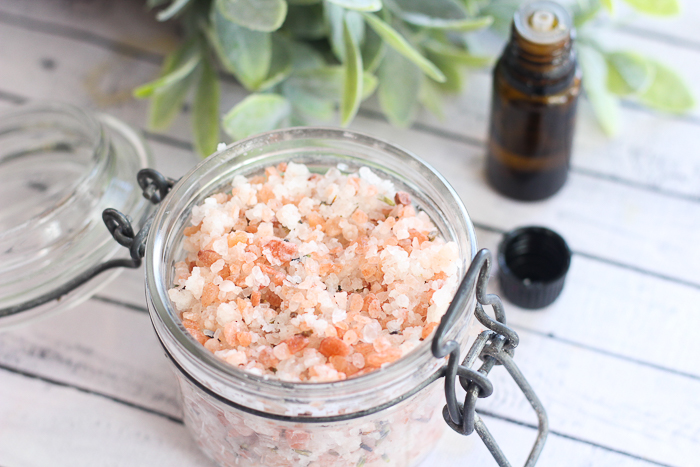 Love this Himalayan salt scrub recipe and want more ideas? Try the links below!