Is your garden overflowing with goodies? I have some home canning recipes below that you don't want to miss. Don't be afraid of canning! Just jump in and give it a try. I think you will find it is much easier than you think. Some of the recipes below are part of the Preserving Summer Canning Series from Newell Brands, makers of Ball® Fresh Preserving Products and they are sponsoring this post. All opinions and text are my own however.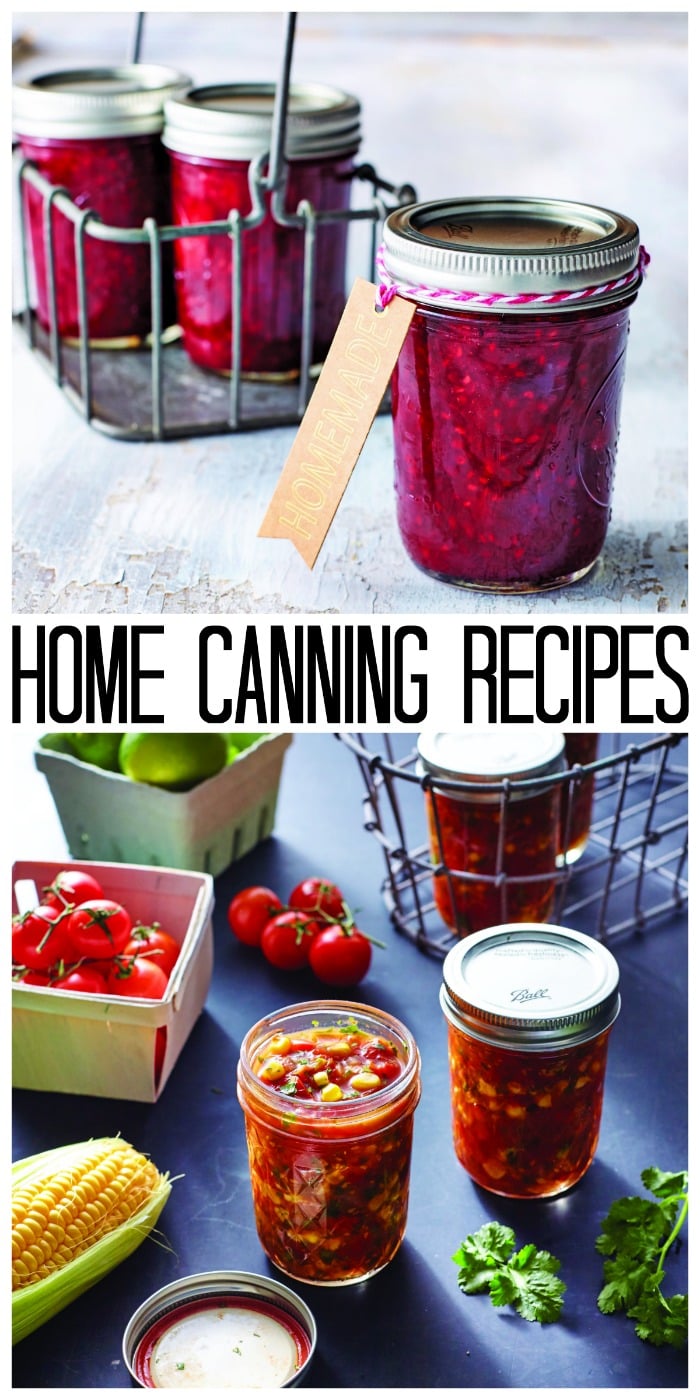 Mixed Berry Jam
The first recipe is a delectable mixed berry jam, featured in the Ball® Canning Back to Basics Guide (Oxmoor House, July 3, 2017, $16.99) . Mix and match your favorite berries such as strawberries, blueberries, blackberries, and/or raspberries. It is such an easy process to make this jam for yourself or to give as gifts. I often find that I can learn more by seeing than reading. So I have a great video for you to follow along with here. Just want the recipe? No problem! Click here to see how to make this mixed berry jam.
Corn and Tomato Salsa
We all love salsa. Am I right? Put a new spin on your salsa with this Corn and Tomato Salsa. Imagine diving into this taste of summer even when there is snow on the ground. Be sure to grab those tomatoes and make your own batch before the garden is gone. Once again, you can click here to watch a video of how to can this recipe or just click here to get to the recipe.
More Home Canning Recipes
If you love these home canning recipes, there is more in the Preserving Summer Canning Series by Newell Brands, makers of Ball® Fresh Preserving Products. You can see all of the great videos from the brand here including Bread & Butter Pickled Beets, Sweet Pickled Radishes, and Siracha Ketchup & Habanero Apricot Jelly. Um….yes please!
You can also find a few of my past canning recipes from last year's partnership here:
If you are new to canning, you might also want to check out my list of canning supplies you can't live without. Even veteran canners may find something in that list they didn't even know existed.
Now that you have some home canning recipes to choose from, will you be spreading the love of canning? Whether you make these recipes to eat or to give as gifts, they are sure to be a hit with the ones you love. One thing I love to do to make my canning gifts extra special is to use the Ball Collection Elite 16 oz. Sharing Jar. The shape really makes your gift stand out and the long neck is perfect for adding a gift tag. Plus, in partnership with Feeding America, for every package of Sharing Jars purchased, Newell Brands, makers of Ball® Fresh Preserving Products, will donate four meals to those in need*. It is a win-win and the ultimate in sharing!
So, tell me, which of these home canning recipes will you try first?
*Newell Brands, makers of Ball® Fresh Preserving Products, will donate $0.36 per package of Sharing Jars sold, up to $150,000 provided to Feeding America®. $1 helps provide 11 meals secured by Feeding America® on behalf of local member food banks.
Looking for easy recipe ideas?
Struggling with supper and what to make? Do you wish you had a way to make meals faster? The dump recipes system allows you to make 10 meals in just one hour or less, rescuing your dinnertime and saving you time and money.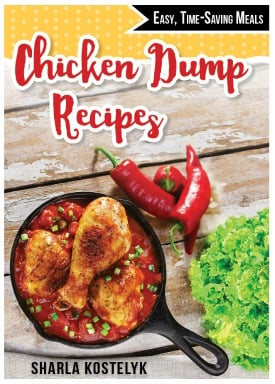 Want to try it for yourself? I have the perfect cookbook for you. Chicken Dump Recipes includes 5 plans, each with printable shopping lists and printable labels. Most of the 25 recipes included can go from the freezer to the crockpot, saving you even more time. All the recipes include gluten-free instructions as well.
What are you waiting for? Give the dump recipes system a try in your home and make meal time a bit easier!
A Year of Jar Crafts
Sign up for our email list to get a FREE book with an entire year of jar crafts! 12 months, 12 crafts, tons of fun!