Football season has left me wondering how to get body odor out of clothes. If you have teen or pre-teen boys, you all know what I am talking about. I needed a miracle method and fast. Sports uniforms, workout clothes, and more. What is the solution to this problem that we all have? Keep reading to find out my discovery and make sure your clothes are odor-free.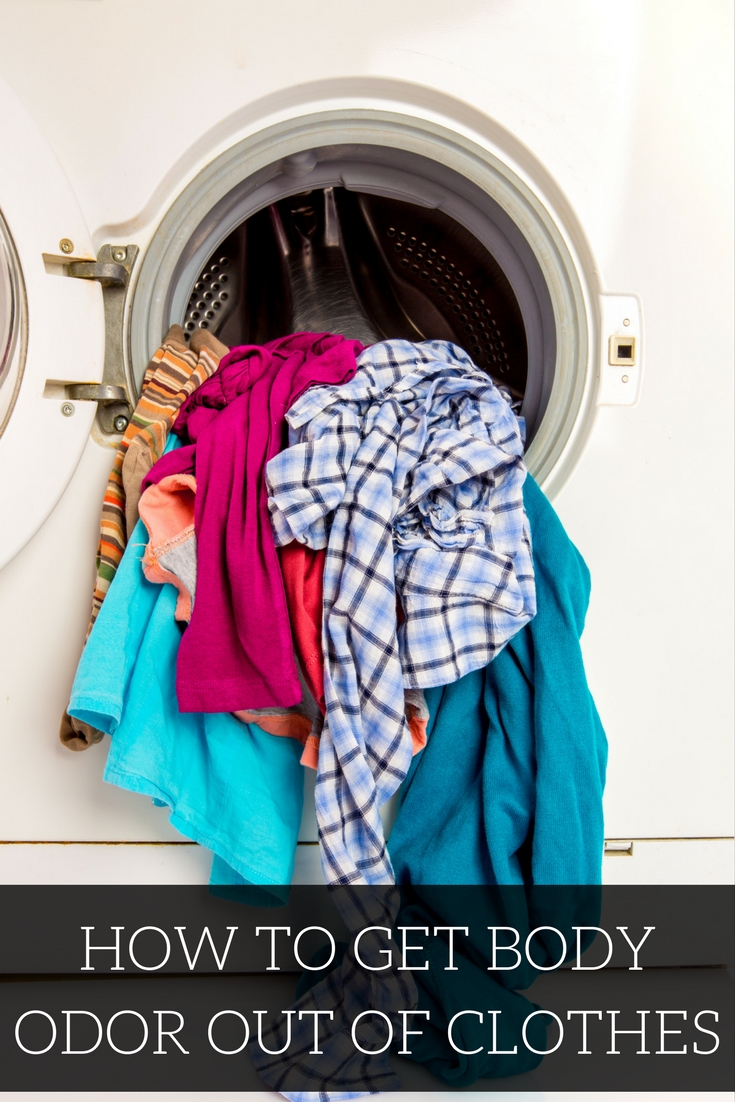 How to Get Body Odor Out of Clothes: 6 Pro Tips for Fresh Laundry
Start by washing any offending laundry by itself to help prevent the smell from spreading to other laundry.
Next, try the mixture of three crushed white, non-coated aspirins in a bowl with a cup of warm water and a tbsp. of cream of tarter. Rub this mixture on the offending areas (especially under the arms). Allow it to sit at least 20 minutes before laundering as usual. You can repeat this process up to three times until those odors are gone.
Still there? Try soaking the clothes in warm water that has been mixed with 2 cups of baking soda. This should sit for several hours or even overnight before laundering as normal.
The same soaking method can be tried with salt instead of baking soda if the other methods fail.
Vinegar is another powerful odor neutralizer but you have to be careful. It cannot be mixed with bleach at all! Make sure your detergent has no bleach additives before trying this method. Add 1/3 cup of vinegar to your washing machine after you allow it to fill with water. Allow the clothes to sit for 10 minutes before laundering as usual.
When all else fails, sunshine is an amazing cure! Hang those clothes outside in the fresh air and let the sun go to work. Remember that this can fade clothes if left for a long period of time.
My secret for how to get body odor out of clothes? Try different methods until you find one that works for your particular problem. With kids in sports, there always seems to be some uniforms that just never really smell clean. Standard detergent never worked for me. If you are having trouble cleaning the stinky mess that kids seem to make….give these methods a try!
Want to see more all-natural cleaning ideas? Try the links below!
Want to see my favorite cleaning supplies and products?
I have gathered all of the products I love using around my home into one great section of my Amazon storefront. You can click here to shop! If you're looking for just about anything to clean your home, I probably have an option that you will love!