Y'all already know that I am addicted to Pinterest right? Well when it came time to plan my tween daughter's 12th birthday party, I set her loose on Pinterest for ideas. She came back in love with some zebra streamers. The problem — I could not find them at any store close to us and I did not have time to order them. The solution — make my own zebra streamers! Now you can make your own with this easy to follow tutorial.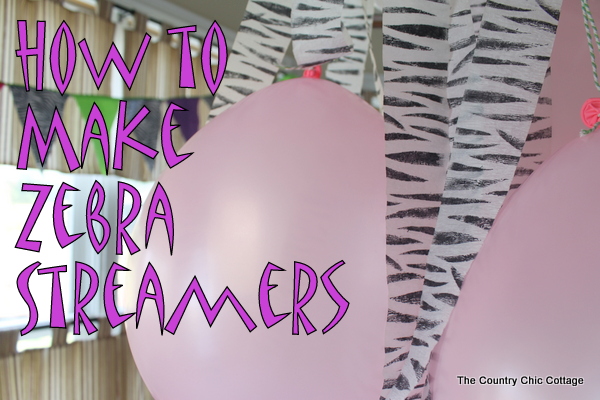 The original pin was pink zebra balloons and white zebra streamers hanging from a light fixture. I was unable to recreate the balloons for y'all but I think my streamers turned out great. Best part of my streamers — they were free — I had everything I needed on hand.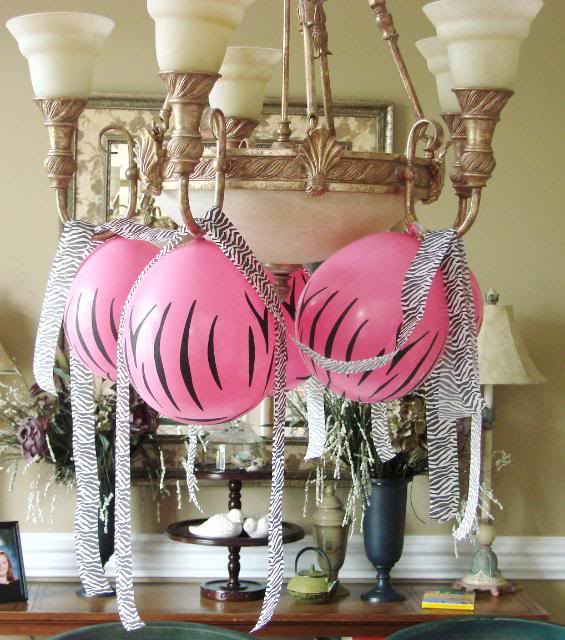 Let's make some streamers. You will need:
Plain white crepe paper streamers
Sheet of craft foam in any color
Stamp pad in black
LARGE stamp block or block of wood
If you don't have your supplies on hand, you should be able to get everything you need from the
Dollar Tree
…so it should still be a super cheap craft!
Cut random bits from your foam piece with a
craft knife
or
scissors
. You want them to be "zebra" but random sizes.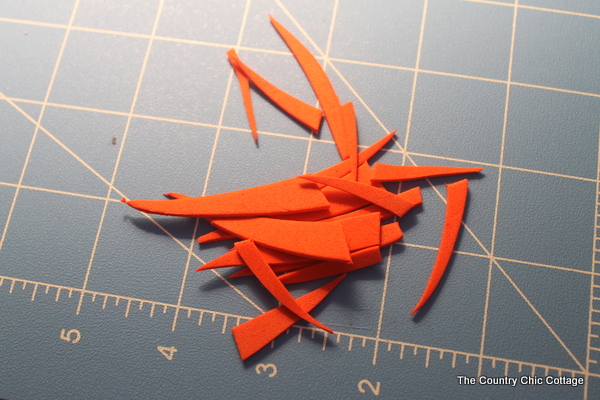 This is a large leaf stamp. I used the wood portion for this craft. The "zebra" is removable so I did not ruin my stamp. You could also just use a block of wood for this part. I just hot glued on my zebra stripes in a random pattern. The
crepe paper
is not as wide as my block so I only needed a small strip.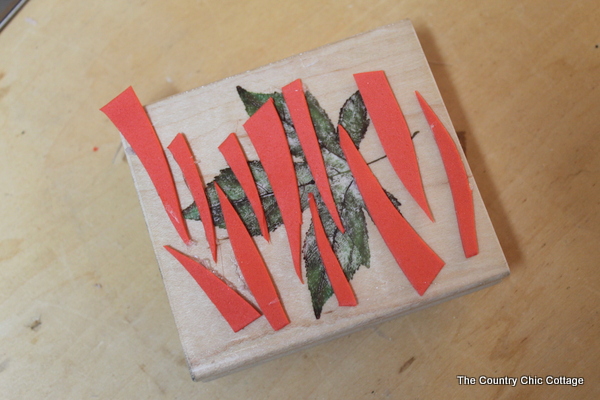 Congrats — you have just made a "zebra" stripe stamp! Just press that foam right to your stamp pad.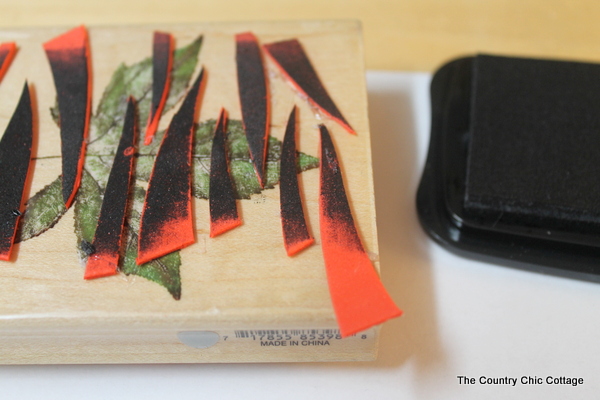 CAUTION: Protect your area under your streamer as the ink WILL BLEED through. Stamp right on the crepe paper.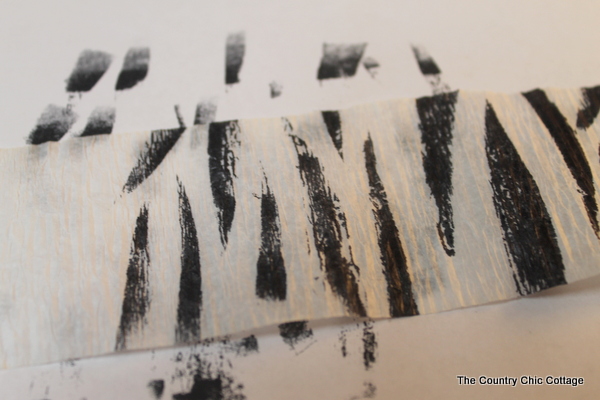 The ink will actually bleed through the crepe paper. So you have zebra on BOTH sides just by stamping one side! Just keep stamping until you get enough length for your project.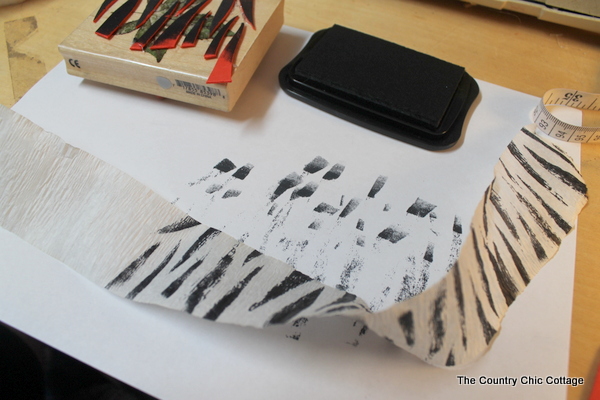 String it up over your light fixture and you are ready to party!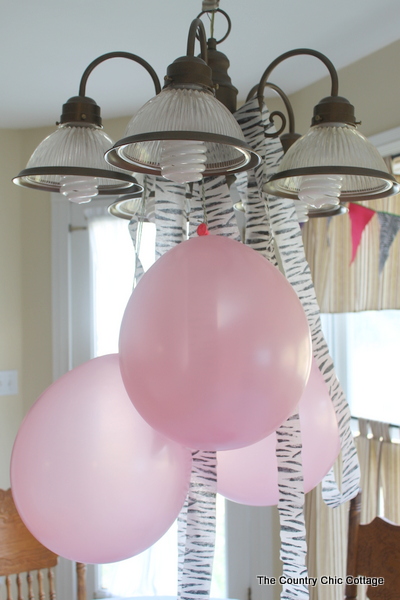 Need even more zebra party ideas? Stay tuned as I will be giving you ideas all week!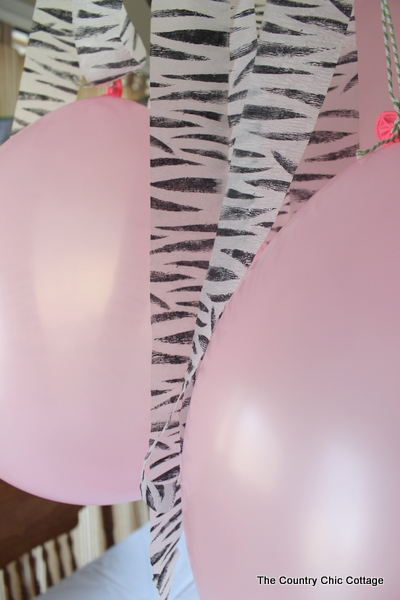 ~Thanks for stopping by!~
~Angie~