You can transform an old rug into a "like new" painted rug! Learn how to spray paint a rug and give your old rug new life.
I am on a spray painting kick this week. There's something about the nicer weather that makes me pull out the spray paint cans and get creative.
Can you paint a rug? Yep, you can definitely make an old indoor rug new again with paint, and I'm showing you how today!
We've had this rug for a LONG time, and it has seen better days. I wanted to see if I could give it new life – and I wanted to figure out if I could successfully spray paint a rug. So this project is a two-for-one!
In the past, I've made my own Rag Rug using a Hula Hoop. Today, though, I'm taking a different approach by giving an old rug new life.
Note: If you enjoy rug projects, I have more to share! Check out my Painted Plaid Rug, How to Spray Paint an Outdoor Chevron Rug, and How to Dye Your Rugs tutorials.
How To Spray Paint A Rug
Ready for the how-to? Start with a REALLY ugly rug that you don't care to ruin. You can see mine on the left in the image below.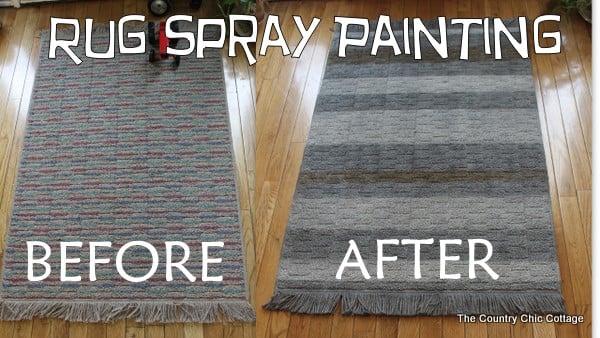 Supplies Needed
Here's what you'll need to gather to do this project! You only need three things to do this project. I had them all on hand already, so I didn't need to buy anything.
Old rug
Krylon spray paint
Cardboard
Painted Rug Instructions
I figured I couldn't make my old rug any WORSE, so I went for it! Here's what I did.
Step 1
I spray-painted the entire thing gray. I just used regular old Krylon spray paint in the colors that I had on hand.
Step 2
Then I wanted some variation in the rug, so I decided to add stripes. To do that, I simply spread out pieces of cardboard to protect the gray parts while I made stripes.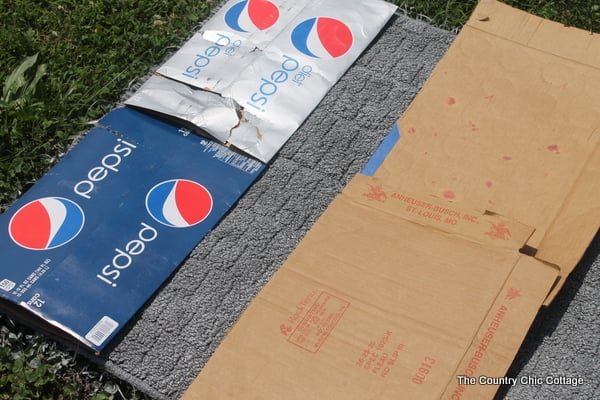 Note: I just made various widths in white and an antique brass metallic. I only used colors I had on hand. There was no rhyme or reason to the width of my stripes at all. I was loving it after the first few stripes, so I kept going until I liked the way my painted rug looked.
Step 3
I let the rug dry thoroughly (about 48 hours, just to make sure it was dry and set), then I put it in the house to use.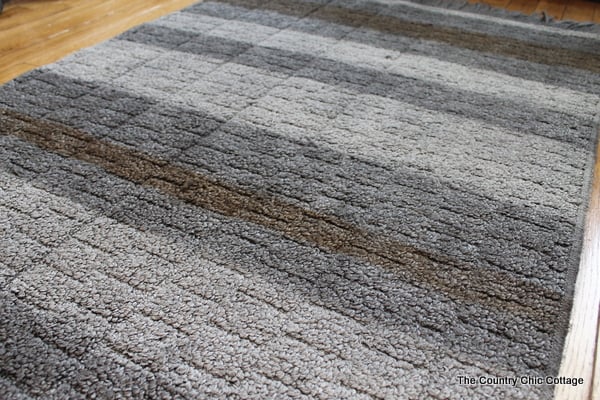 Now, if you walk on this barefoot it IS a bit "crunchier" than it was before. But the difference in appearance makes me forgive the crunchy steps. I mean, it is gorgeous! And I did it all with stuff I had on hand.
I love freebie projects!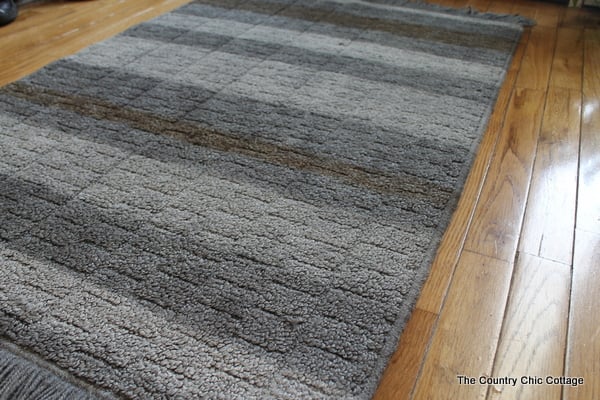 DIY Painted Rug FAQs
If you've never done this kind of thing before, I'm sure you're overflowing with questions! Here are a few that I see frequently. If you don't see yours answered below, please leave it for me in the comments!
What kind of paint do you use on rugs?
After doing this project, I learned that it's best to use fabric paint on rugs as opposed to acrylic paint. I used acrylic paint because it was what I had on hand, but that's why my rug is now "crunchy." I also learned that you can mix a little fabric medium to acrylic paint to help it soak into the fabric so the rug doesn't become so stiff.
You can find even more tips for painting carpets and rugs to help you with this project.
What is the best thing to paint carpet with?
Spray paint is definitely your friend when painting a rug or carpet because you'll get better coverage. Avoid using oil-based or acrylic paints because they will leave a crunchy texture on your carpet.
Will the paint wear off?
I did mine a while ago, and so far, it still looks great. However, I do think that the paint will start to look worn and uneven eventually. I imagine that the amount of wear and tear your rug receives will determine how long it takes to wear down the paint job.
Once you start to notice that the paint is looking worn, you can either repaint it or throw it away. Either way, you gave it new life and renewed purpose for a while!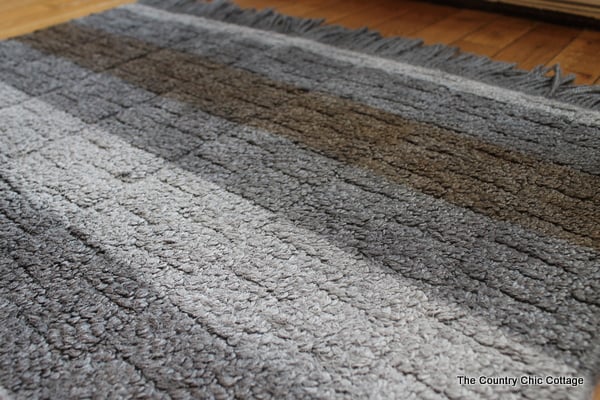 More Inspiration From The County Chic Cottage
If you like this painted rug project and want to see what else you can do with a little paint, check out these popular posts!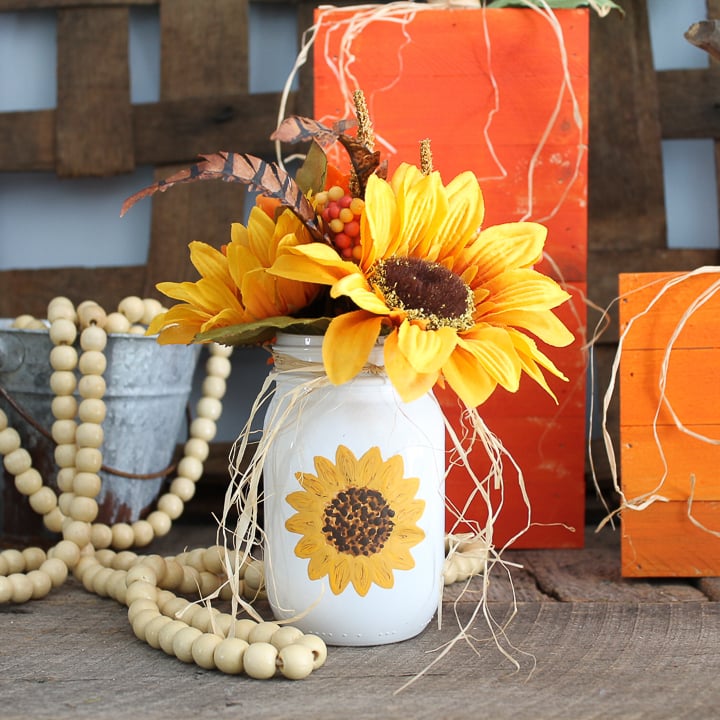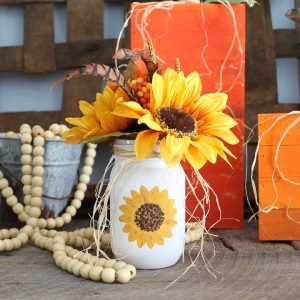 How to Paint a Sunflower
This tutorial will have you painting a sunflower on any surface in minutes.
Read More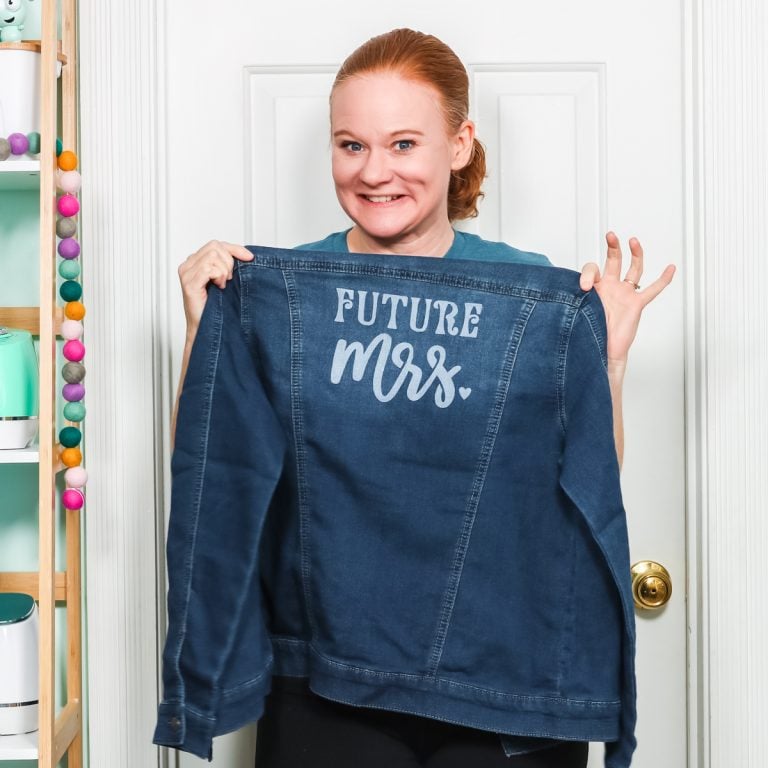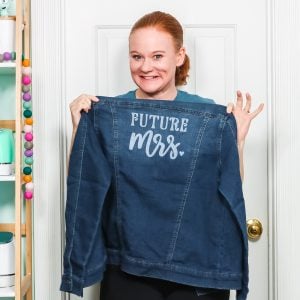 How to Make a Painted Jean Jacket
Paint your own denim jacket with a stencil and Testors Craft Fabric Spray Paint.
Read More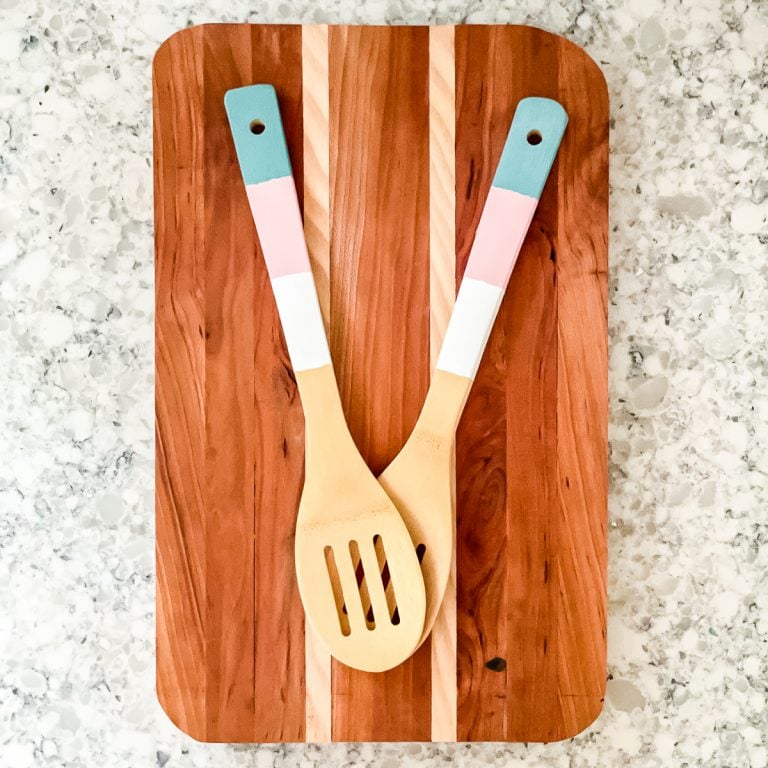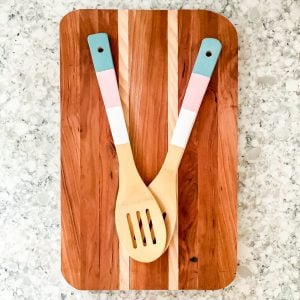 Painted Wooden Spoons
This easy DIY project is perfect for your kitchen or to give as a handmade gift.
Read More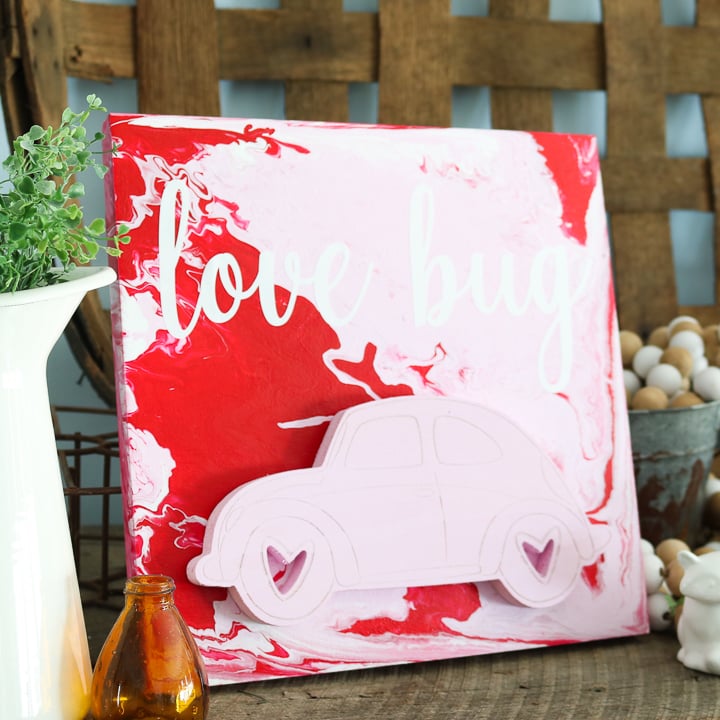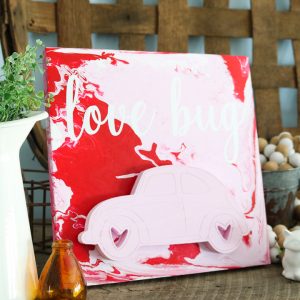 Marbling Paint Technique Tutorial
Make this Valentine's Day sign with an acrylic paint pouring technique that you will love.
Read More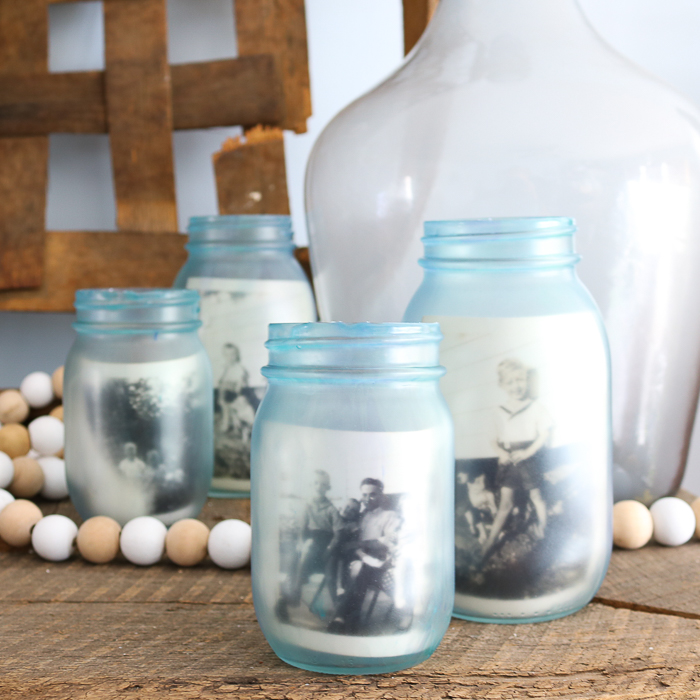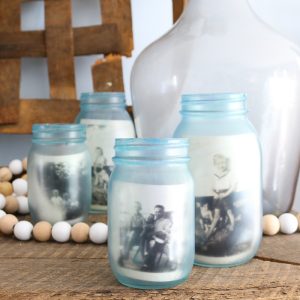 Painting Glass Jars
Looking to add a bit of vintage flare to your house? This tutorial for painting glass jars is super easy and yields amazing results! With the classic frosted glass look, these jars are perfect for your farm house-styled home. Made in just a few simple steps, this is one of the best ideas for painting jars!
Read More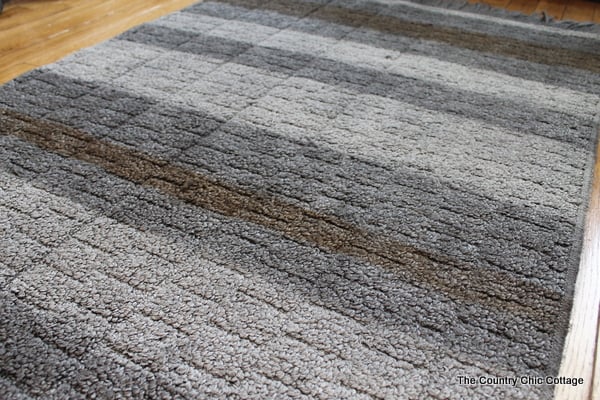 How To Spray Paint A Rug
You can transform an old rug into a "like new" painted rug! Learn how to spray paint a rug and give your old rug new life.
Supplies
Old Rug

Krylon Spray Paint

Scrap cardboard
Instructions
Spray paint the entire rug to give it a solid color base (I used gray) with Krylon spray paint.

If you want to add stripes, spread out pieces of cardboard to protect the gray parts while you make the stripes.

Let the rug dry thoroughly (about 48 hours). Then you can put it in the house to use.
Tried this project?
tag us to show off your work!