So yesterday I showed you
how to spray paint light fixtures
, and gave you a teaser with a picture that included my new table runner. Time for all of the details! Let's get busy and learn how to stencil a table runner..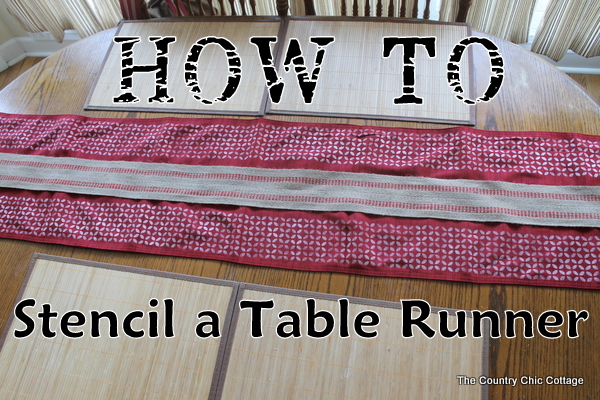 First we need a table runner. I got mine from Walmart in the kitchen section. We are also going to need a stencil. This pack of stencils can be found right in the craft section at your local Walmart. A great new selection of Plaid products is now available at Walmart. I am currently testing quite a few of them so get ready for some posts in the near future! I also added some jute webbing to my runner. It is available by the yard in the Walmart craft section.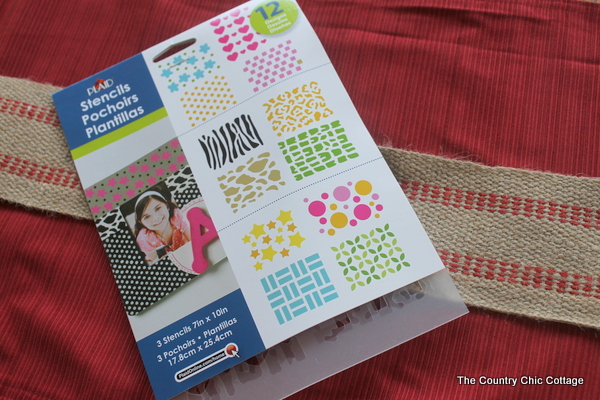 The stencil was super easy to use. I picked which pattern I wanted. The great thing about this pack of stencils is you get a ton of variety all for one price. I laid the stencil on my runner and with a VERY dry stencil brush applied white paint.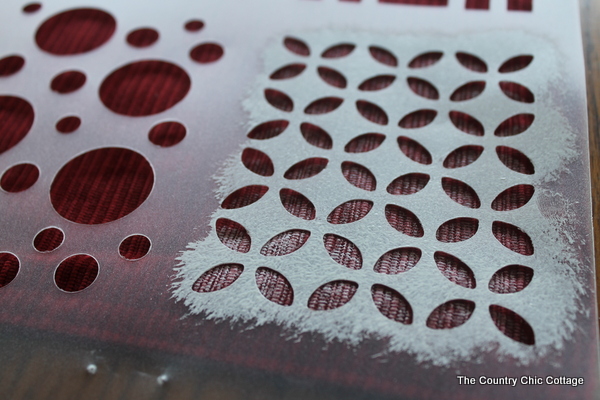 After removing the stencil, you can see my awesome pattern. I then overlaid the stencil onto the last row so that I got a lined up pattern for my next set. This pattern reminds my of a quilt which is why I chose it.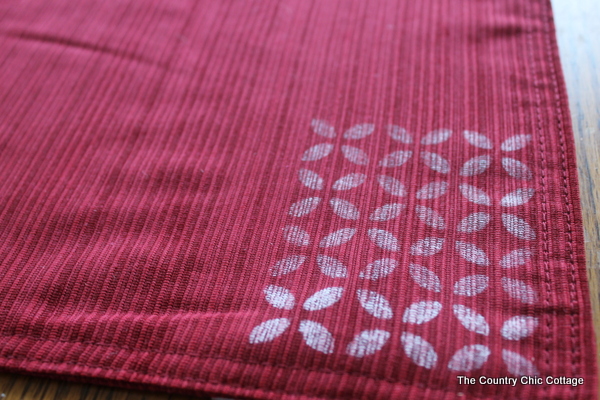 I went all the way down both sides of the runner. This maybe took my 30 minutes. It was super simple and the stencil was a breeze to use. I did not use any stencil adhesive. I was just sure to make my brush VERY dry every time by getting rid of any excess. I also "pounced" my brush straight down.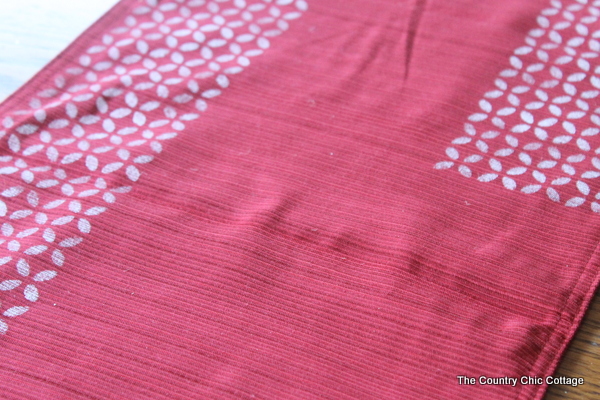 After my stencil was dry, I added my jute webbing right down the center. I actually sewed down the center but I think you could totally glue this using some
fabric glue
.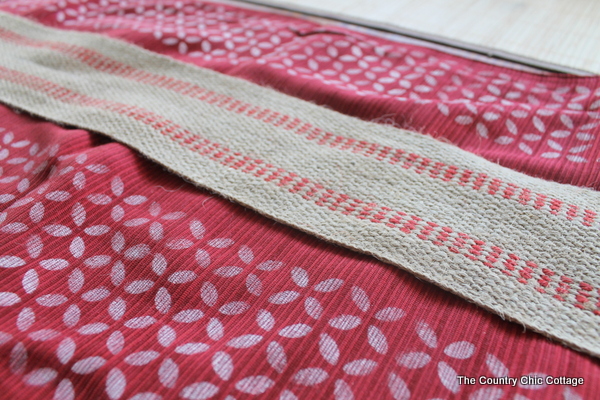 I then showed it off yesterday with my freshly painted light. My eat-in kitchen area is looking great!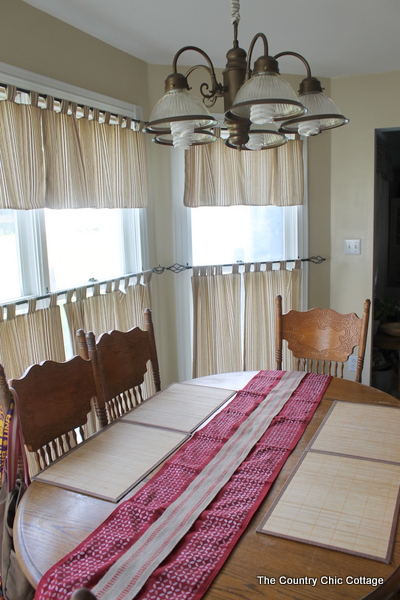 Plaid provided me with the stencil for this project. All opinions, projects, and ideas are my own.
~Thanks for stopping by!~
~Angie~