This Christmas table runner is the perfect no sew solution for your holiday. Whip this up in just minutes and have a gorgeous table runner when your guests arrive. I love a quick and easy holiday project that shows off my love of all things rustic.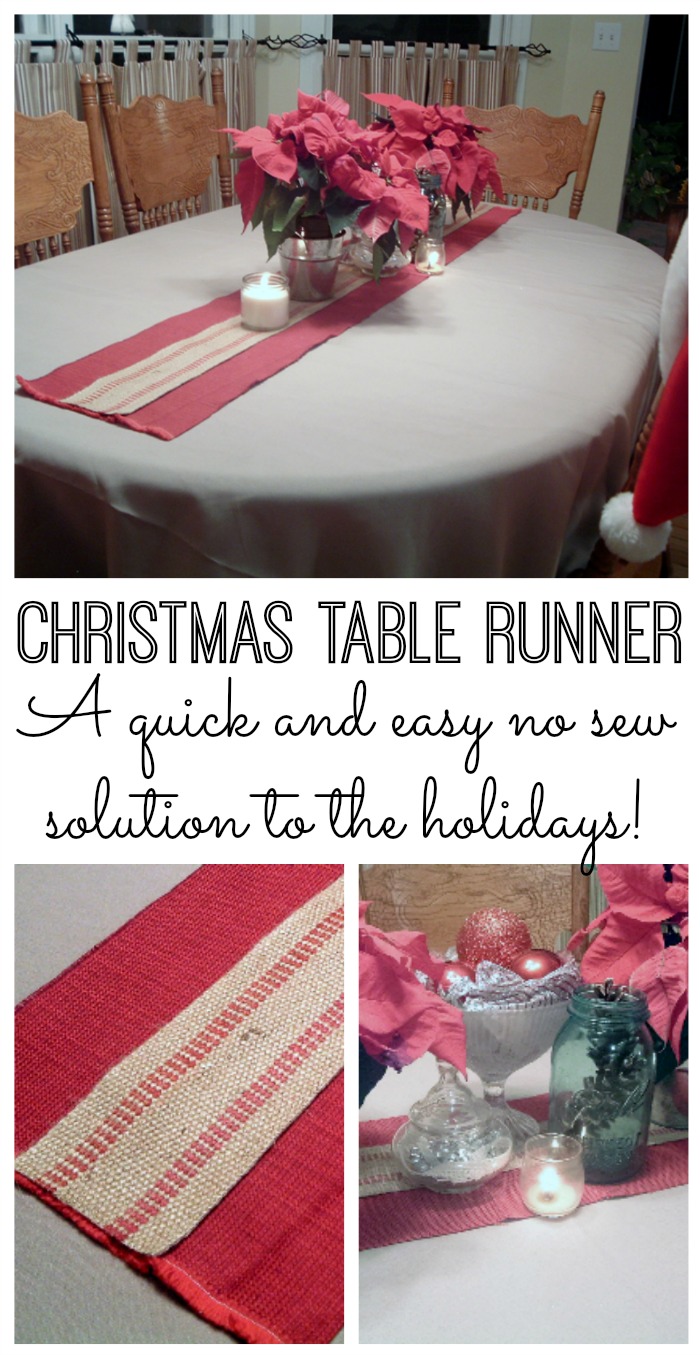 I added a little Christmas cheer to my kitchen table with this Christmas table runner. And with no sewing involved I just had to share it with y'all!
I found a remnant of some gorgeous red fabric at the local Walmart for 75 cents. And wouldn't you know it was the EXACT size — no cutting required. It was meant to be! But it needed a little something to make it POP! I searched the aisles and this chair webbing just spoke to me! It is almost like burlap with some red in it! It was in the area where they sell trim by the yard — and at 67 cents a yard — it was MINE! I got two yards and hurried home! I just laid them one on top of another on the table — I was sold!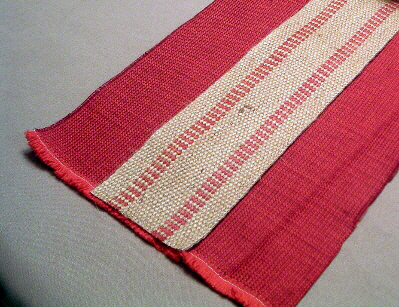 Throw on some poinsettias and some thrift store goodies and we are ready for Christmas! And it is about time to tell you all — I have an addiction. I love Ball jars — especially the blue ones. I will let you in on a secret — this one was 35 cents at the thrift store — yep 35 CENTS! Alongside my 50 cent apothecary jar filled with a little burlap and jingle bells –just right!
Head to your store or scrap fabric bin and try to find something that is just perfect to make your own no sew Christmas table runner. An extra piece of red burlap that you have lying around would definitely work in this case. I love a great no sew project and you will as well!