Have you made a reverse canvas yet? It is possibly the cheapest artwork you can make for your home and it looks gorgeous! I am using Chalk Couture on mine to make it even more stunning! Follow along below to see just how to make this art for your farmhouse style home. Want more ideas with this enjoy the journey Chalk Couture transfer? Head to the bottom of this post as I have some links you don't want to miss!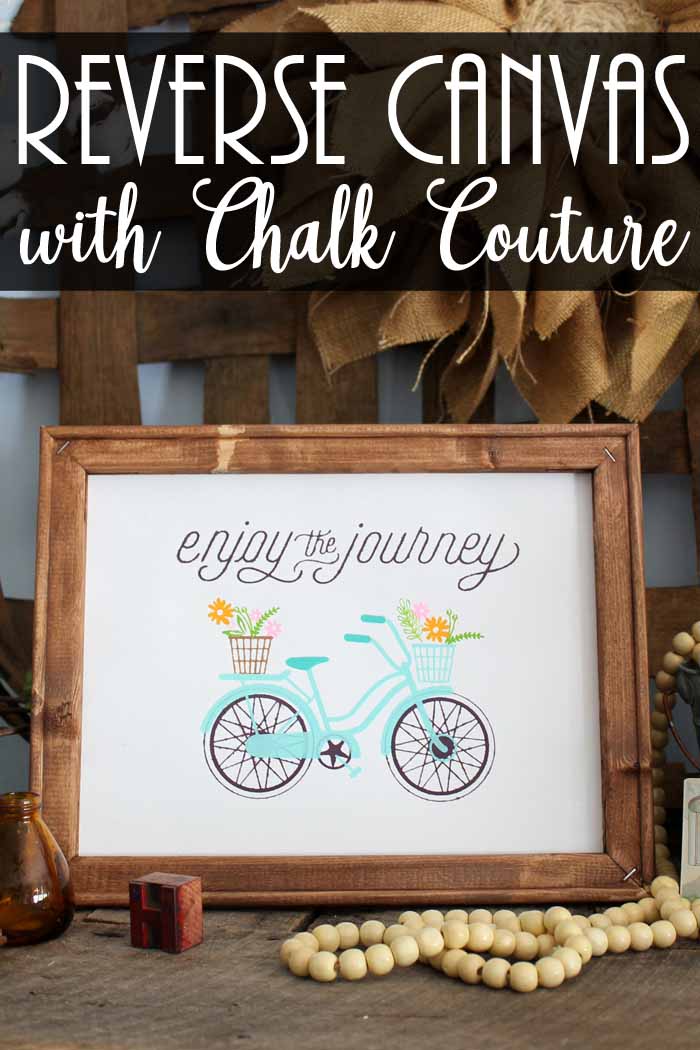 Supplies needed to make a reverse canvas:
Some links below may be affiliate links which means that you do not pay anymore, however, a portion of your purchase will go to support this site. I am also an independent designer with Chalk Couture and some links are to my shop.
Plain artist's canvas (11×14 in this case)
Enjoy the Journey Chalk Couture Transfer
Chalkology Paste (in the colors of your choice)
Spray sealer
Screw driver
Pliers
Wood stain
Hair dryer
Disinfecting wipes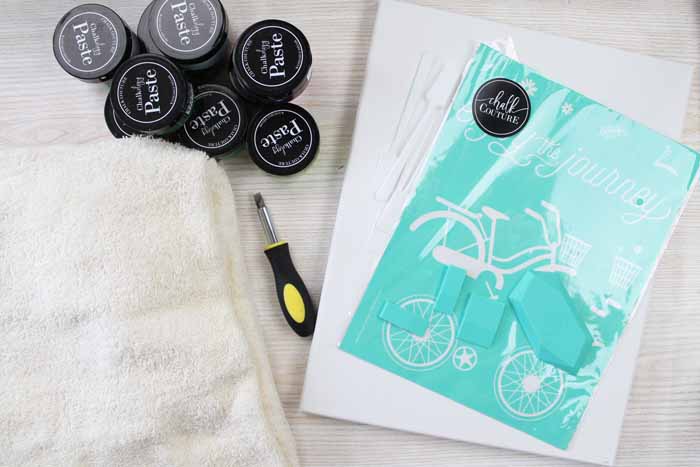 I thought this one would make a great video! Y'all can watch me make this reverse canvas below.
Can't watch the video or missed some of the steps? Try the instructions below!
How to make a reverse canvas
Start by removing all staples from the back of your canvas with a screwdriver and a pair of pliers.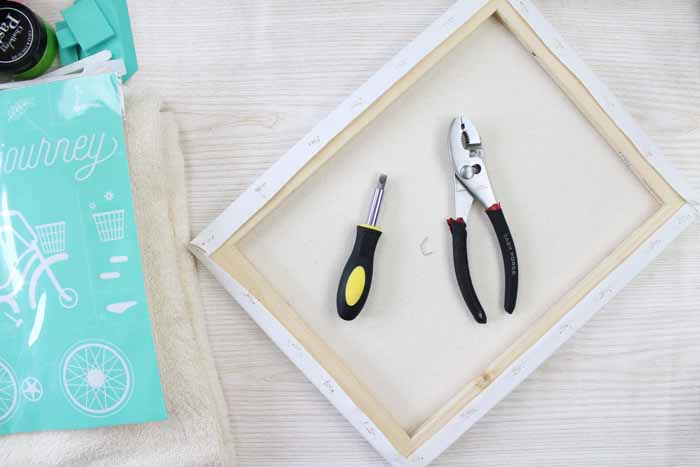 You can then remove the frame from the canvas. You can leave this plain or add a coat of stain. I applied some stain with a brush, allowed to sit a few minutes, then wiped away any excess with a rag. Set this aside to dry completely.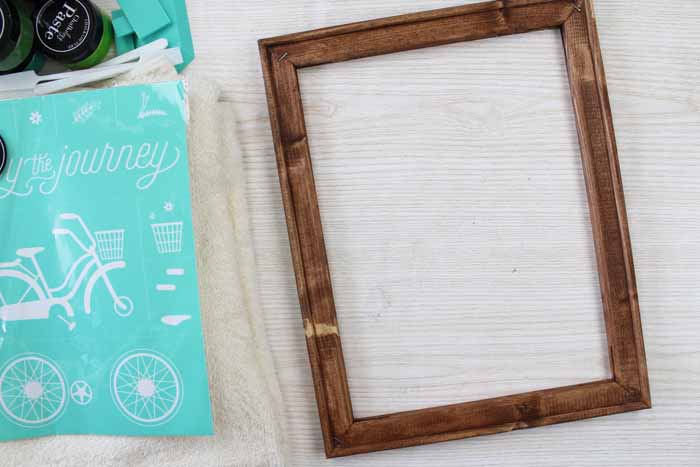 You can then start adding your art to the canvas portion. Use your frame to position the art so it will be visible once everything is assembled. Then start using your Chalk Couture products to make the art directly on the front of the canvas. Chalk Couture makes projects like these super simple! Just peel your transfer from the backing paper and apply the to canvas. Press down well.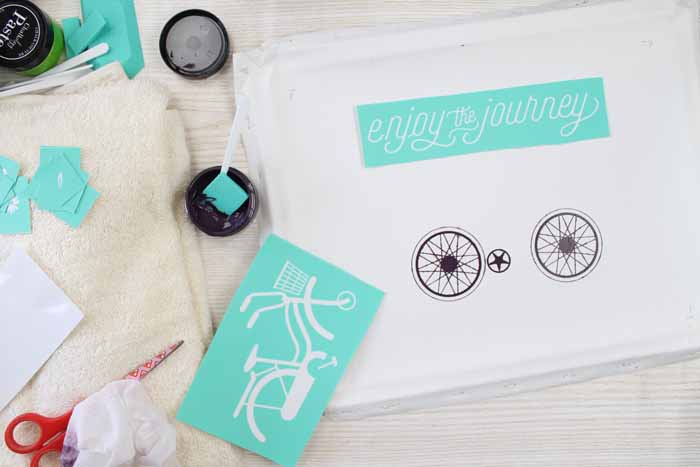 Stir your Chalkology Paste well and dab a bit onto the transfer. Use your squeegee to wipe the paste across the transfer. Remove any excess and return to the container. Peel back the transfer to reveal your gorgeous design. Be sure to clean the transfer right away with a disinfecting wipe or drop in some water to keep wet until you can clean up.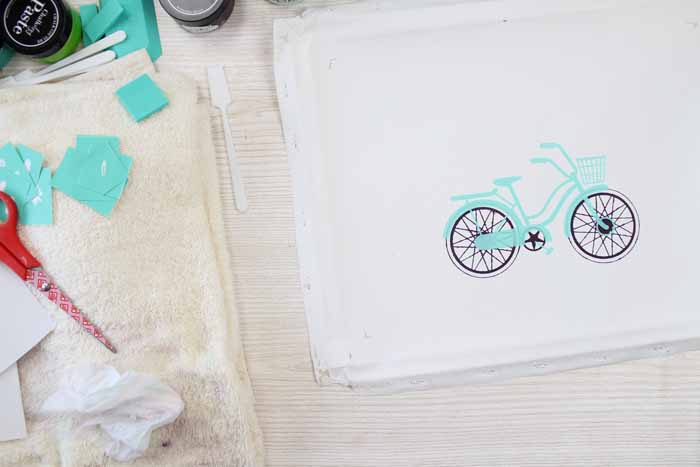 This transfer requires quite a bit of layering which we talking about in detail in this post. The main thing to remember is to let everything dry really well before adding any details on top. You can use a hair dryer to speed up this process. Otherwise, let your imagination run wild with this reverse canvas. Create the art anyway that you would like using the pieces provided.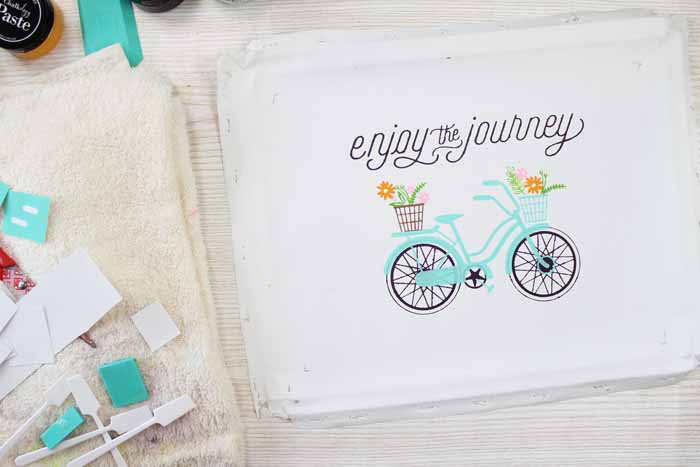 Once your art is complete, you will need to seal it. Chalkology Paste can be sealed with a spray sealer to make it permanent. You could also use Couture Ink for this project. It can be heat set right on your canvas with an iron. I would use whichever one you have the colors you want for your art. With reverse canvas, the choice really doesn't matter!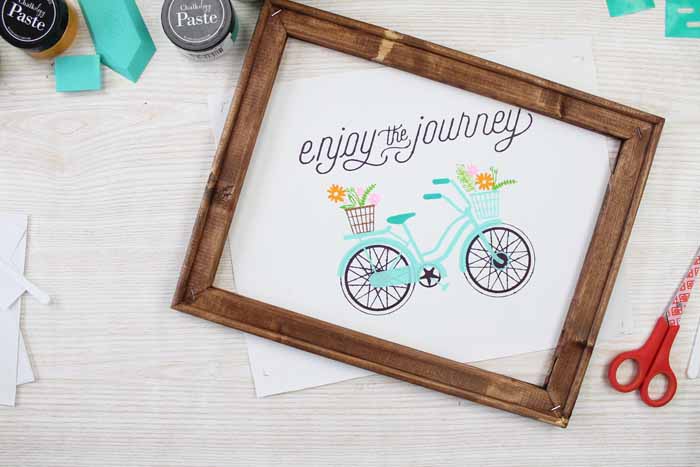 To complete your project, trim the excess away from the sides of the canvas. Use a staple gun to apply the canvas to the back of the frame. Your reverse canvas is complete and ready for your home decor! You see….so easy and oh so gorgeous!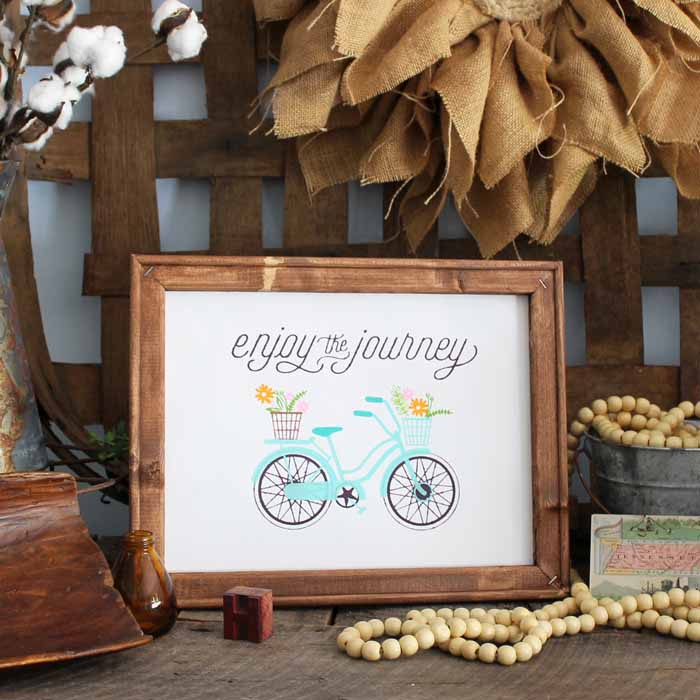 I love this transfer! Did you know that Chalk Couture transfers can be used AT LEAST 12 times? That means I can make tons of projects with this one and maybe even some to give as gifts. Now that is a win-win!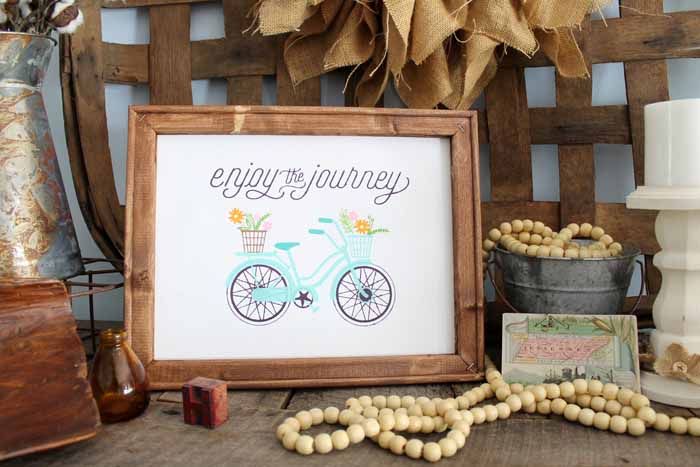 Want to see what else you can make with this one besides a reverse canvas? Try the links below!
Chalk Couture Beginner's Guide
Getting started with Chalk Couture? Sign up for our email list and then use our handy free printable guide to start creating chalkboard art in minutes!