First posted on the CSI Project…thought y'all might have missed it!
This is my garage sale makeover!! A jewelry box for my middle daughter…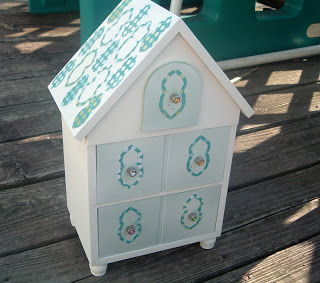 Course you gotta see the before to appreciate it! Please keep in mind that my middle daughter is 10 going on 40. The kiddie look to the jewelry box would just not work for her. So I upcycled it to make it more for a teen room.
BEFORE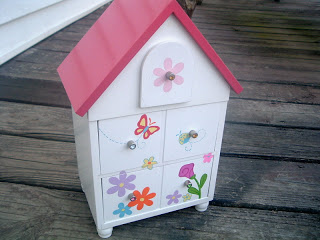 First it needed some repairs, so I broke out the wood glue. Then I spray painted the entire piece white. For the top "roof" section, I wanted something unique. This was actually pieces of a free pattern on the Silhouette site many weeks ago. I imported the pattern into my software and deleted all the lines I did not want. Which left me with these really cool shapes. I then cut them out of scrap book paper and broke out the Mod Podge!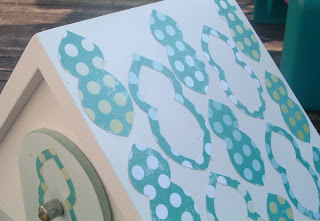 For the drawers, I spray painted them with a really light green. I actually did not have a green light enough. So after I put the green on, I spray painted a really light coat of white on top until I got the look I wanted. The paint is subtle but gives the piece some interest. I then used some more of those shapes around the drawer knobs.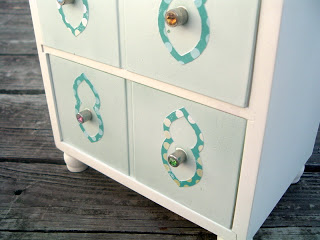 Just look at the little feet on this piece!! Absolutely adorable don't ya think??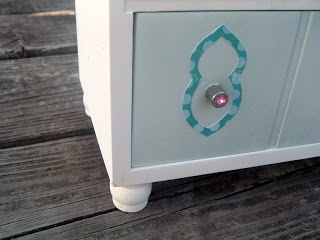 Within a few hours, I had a more grown up jewelry box for my pre-teen! The original box was only $1 at a garage sale. I had the paint and scrap book paper on hand! What a great deal!! A buck for a jewelry box…I will take it!!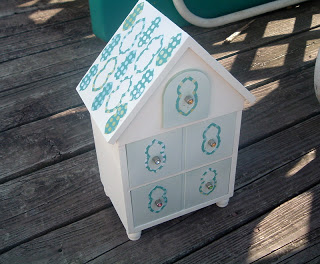 Now for the side by side shot!! You gotta love those!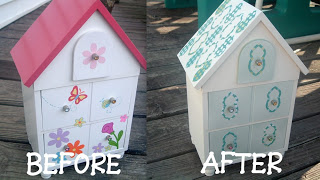 Posted at Friday Favs on Naptime Crafters.
Posted at Feature Yourself Friday on Fingerprints on the Fridge.
~Thanks for stopping by!~
Silhouette Tips and Tricks
Sign up for our email list and we will deliver weekly inspiration with tips and tricks for your machine right to your inbox!