Get ready for your holiday gathering by preparing your ugly Christmas sweater. Use this tutorial to learn how to make a DIY deer ugly Christmas sweater that will win the annual contest!
The ugly sweater tradition at the holidays is one of my favorites. It's so much fun to let loose and not worry about looking fashionable and getting silly.
An ugly sweater party is one of the best new trends of the holiday season, in my opinion. People everywhere throw parties with the main focus being to wear the ugliest holiday sweater you can (and there's usually a contest!). The loudest, gaudiest, most outrageous sweater wins!
If you are invited to an ugly sweater Christmas party, you will want to be sure to make this ugly Christmas sweater or another one that is equally outrageous!
One year I made a Rudolph ugly Christmas sweater. This year, I'm going for something a little different. It's still deer-themed, but this design takes that theme in a different direction. It's a classic black-and-white color scheme. You can't go wrong when wearing this DIY ugly Christmas sweater because you'll definitely stand out among all the other red and green sweaters.
Note: If you want even more Christmas clothing inspiration, check out our Christmas Sweater With Lights or DIY Newborn Christmas Onesie. And you'd definitely want to take a few of these Ugly Sweater Party Cookies with you to the party.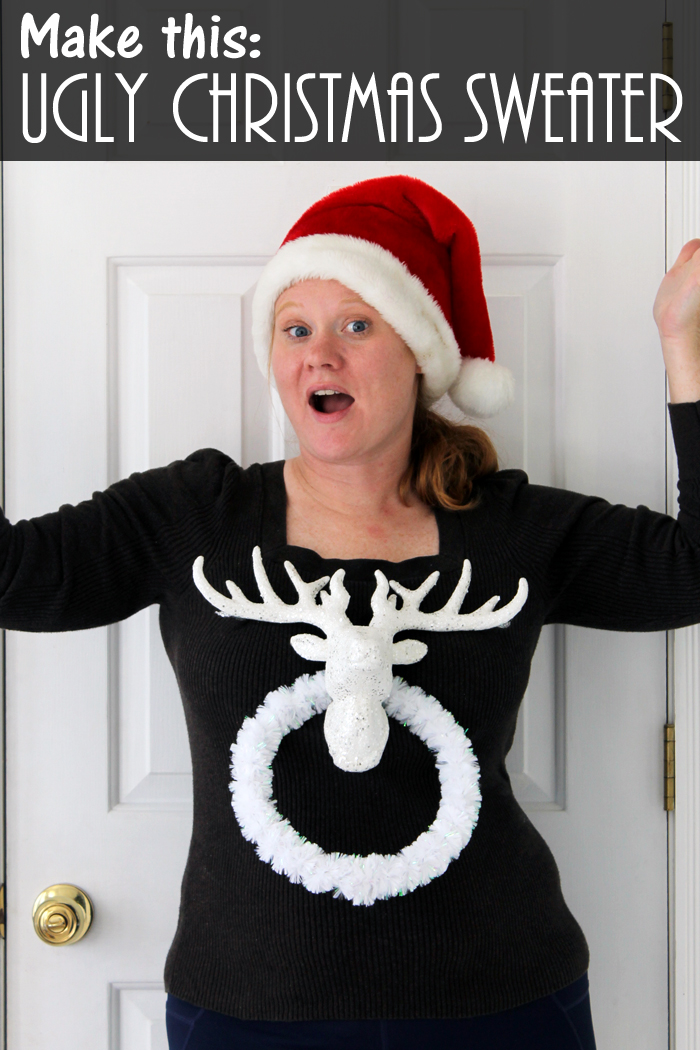 How To Make An Ugly Christmas Sweater
I'm so excited to share this tutorial with you! It's easy enough for anyone to make so that everyone can have a great holiday sweater.
Supplies Needed
Here's what you'll need for this craft. I've even included a few handy links to help you find some items faster and more easily.
Sweater (any old sweater you have will work)
Glitter Deer Head
Embroidery Hoop
Large White Chenille Stem
Hot Glue and Glue Gun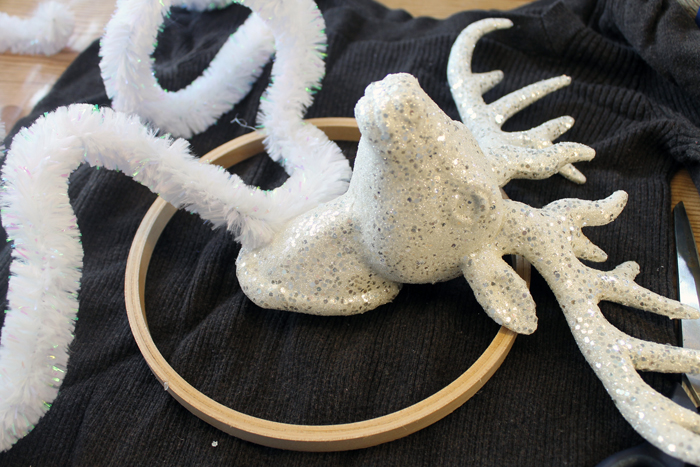 DIY Ugly Christmas Sweater Instructions
You can make this project in minutes with the step-by-step tutorial below.
Step 1
Separate the embroidery hoop and only use the inside portion. Wrap with the chenille stem until it is nice and full. This makes a great mini wreath for your deer head.
Note: The chenille stems have wire inside of them, so you don't need to glue them in place.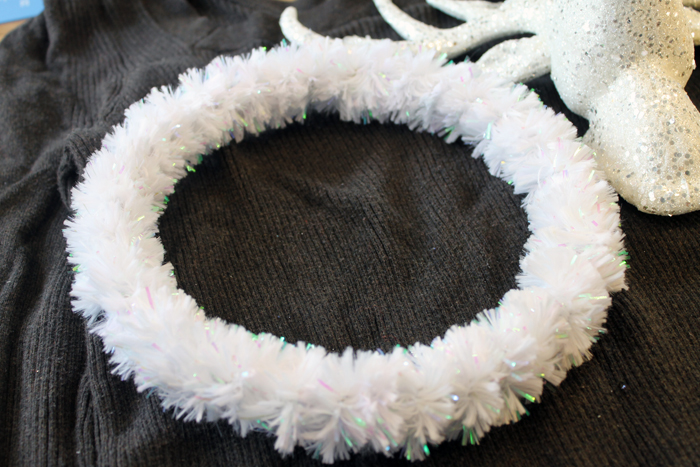 Step 2
Add a piece of cardboard inside your sweater so you will be sure not to glue the front of the sweater to the back of it.
Step 3
Then use hot glue to add on your deer head with the "wreath" in place as shown. I glued the neck to the sweater first.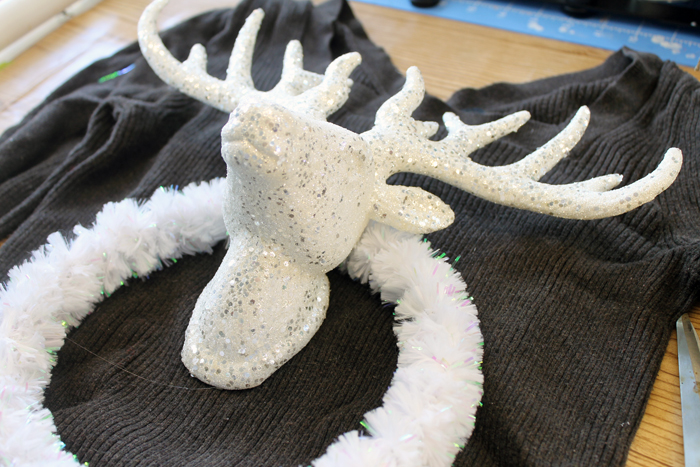 Step 4
You will also have to glue the antlers to the sweater to keep the deer head from sagging when you are wearing this eye-catching sweater.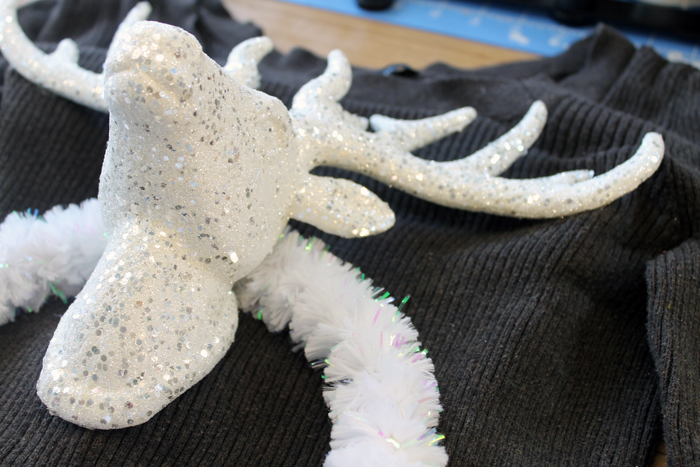 That is it! Your ugly Christmas sweater is complete! You, too, can make this ugly Christmas sweater in minutes and be the hit of the party.
FAQs
Here are a couple of questions that I see readers ask about making their own DIY holiday sweaters. If you have a question, please check to see if I've already answered it below. Don't see your question? Leave it for me in the comments!
How can I change the color scheme?
I went with black and white because I had a black sweater to use for this project. If you plan to use a different-colored sweater, feel free to stick with white for the hoop and deer, or you can play around with different colors.
When changing the color scheme, use different colored chenille stems. Also, you could paint the deer head with spray paint in the color of your choice.
Do the deer and antler stick out from this ugly Christmas sweater?
Yes, it's a 3D sweater which is part of what makes this design so special and eye-catching! The antlers don't stick out far at all, and since they're glued to the sweater, they won't fall forward when you move.
If you would prefer to avoid having a design that sticks out, you can find deer head images that are 2d (or flat). Note: Using something like that instead of what I used will create a sweater with a completely different look.
If you are invited to an ugly sweater party, be sure to give making your own sweater a try. You will love the results (and possibly even win the contest!).
Fun Tip: If you're hosting a party yourself, make sure to print our ugly sweater party printables!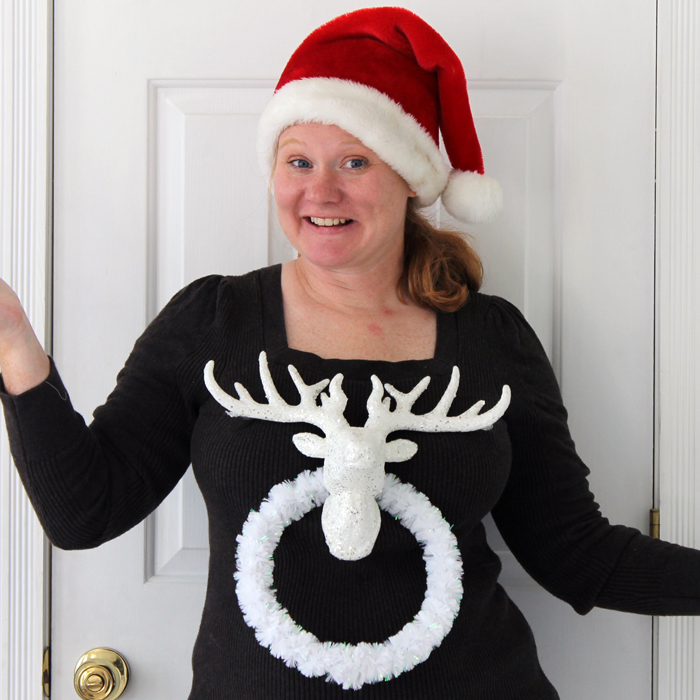 More Holiday Crafting Inspiration
Do you love this DIY ugly Christmas sweater project and want more quick and easy holiday craft ideas? Check out these links!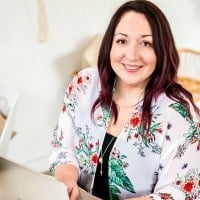 18 Ugly Sweater Christmas Party Ideas
Be sure to create a buzz with the awesome ideas for some wonderful and fun 18 Ugly Sweater Christmas Party Ideas.
Read More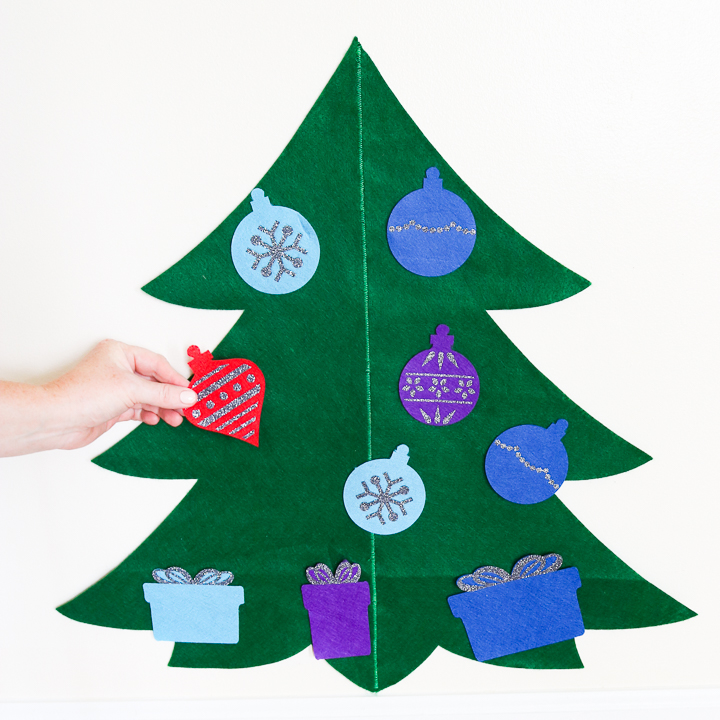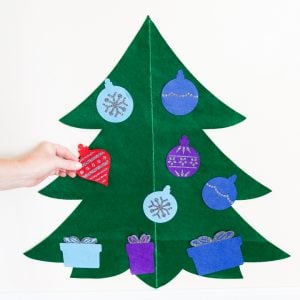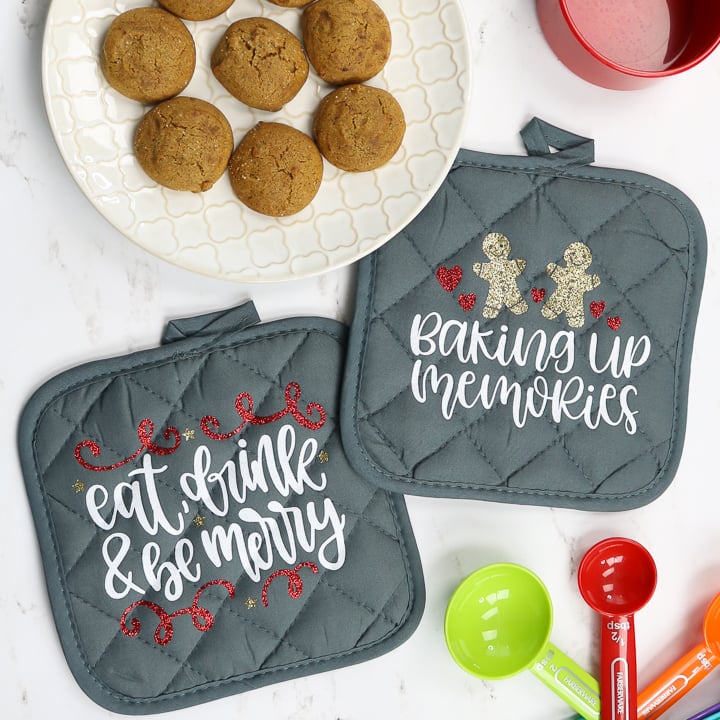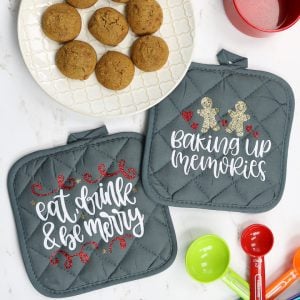 DIY Christmas Potholders
Learn how to make potholder for Christmas with your Cricut machine.
Read More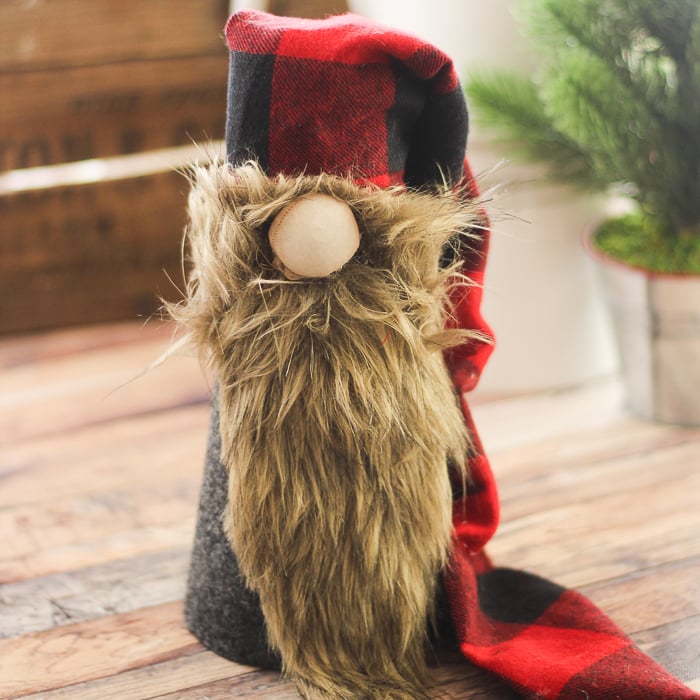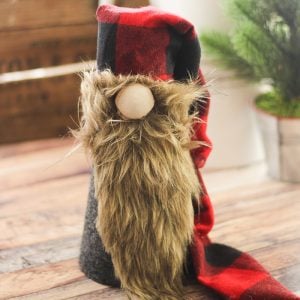 How to Make a Scandinavian Christmas Gnome
These cute Scandinavian gnomes will look great in your farmhouse style home this holiday season.
Read More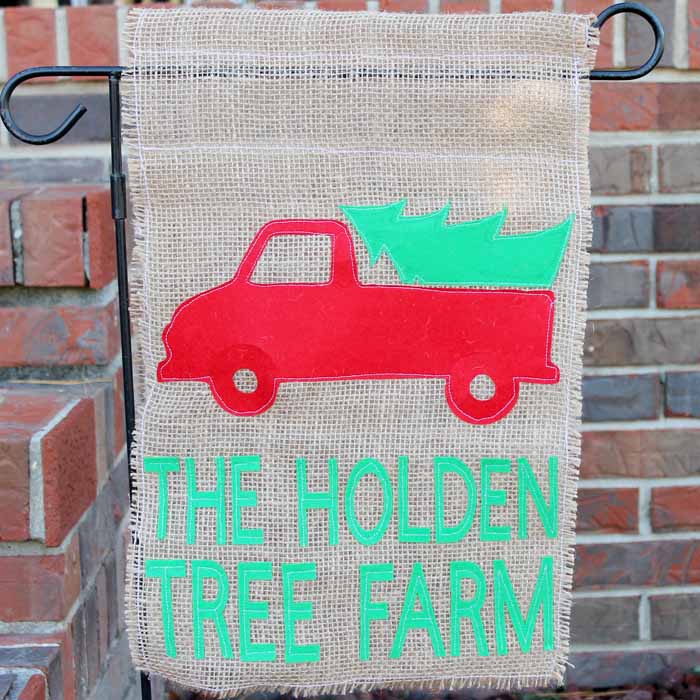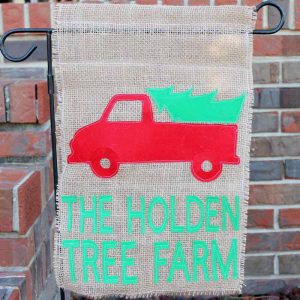 Christmas Flag: Customize with Your Cricut
Looking for a festive way to decorate your garden this holiday season? Make a Christmas flag for your front lawn to add a little holiday cheer. You can even customize this one with your family's name. All you need is a little felt, burlap, and a Cricut to get started.
Read More