It is almost football time again! I have a fun mini football cornhole game for you today. You can make this for your kids or for a football party at your home. Because this cornhole game is mini sized it can be played indoors or out. Challenge your friends and family to a rousing game anytime when it is mini sized.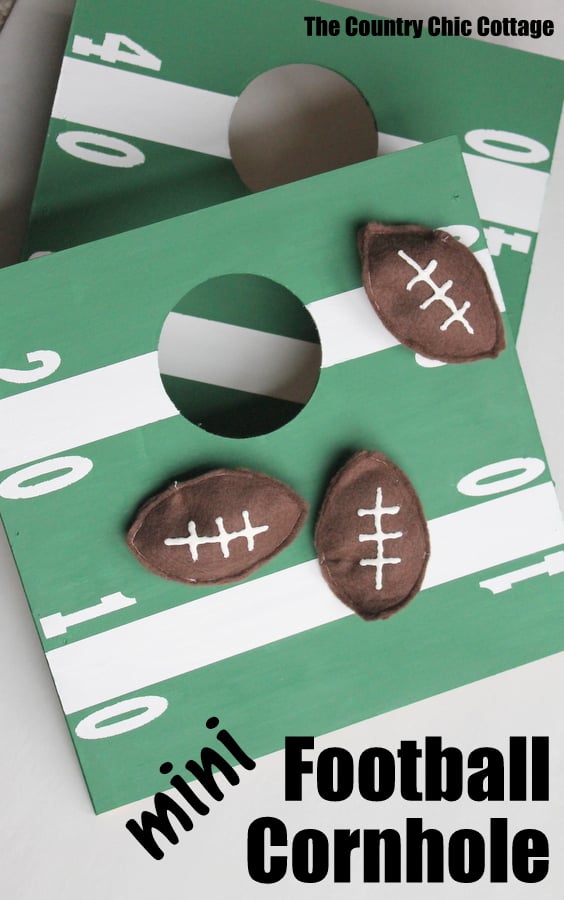 Supplies needed to make your own mini football cornhole game:
Start by giving your boards a couple of coats of white paint. I liked the glossy sheen that the gloss enamels gave me on this project.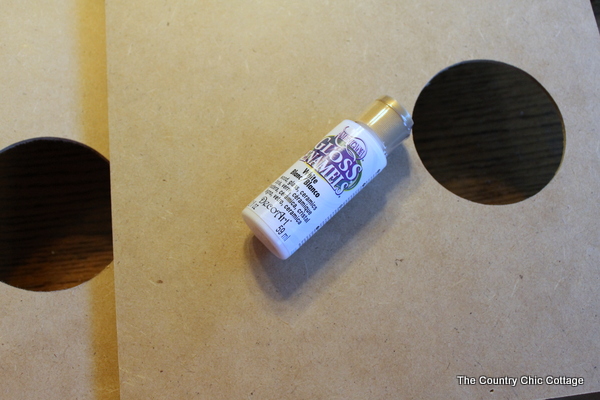 Once you have your boards covered with a couple of coats of white allow them to dry and cure completely. Then add on painter's tape for the lines. Place vinyl numbers beside each line for masking as shown below. Paint over the entire board with a few coats of green paint.
You can make the felt footballs in the meantime. Cut out football like shapes from brown felt.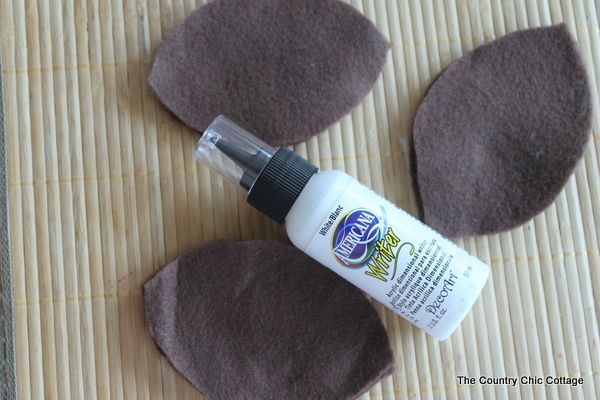 Add on lines with the Americana writer in white. Allow to dry. I made six of these football bags.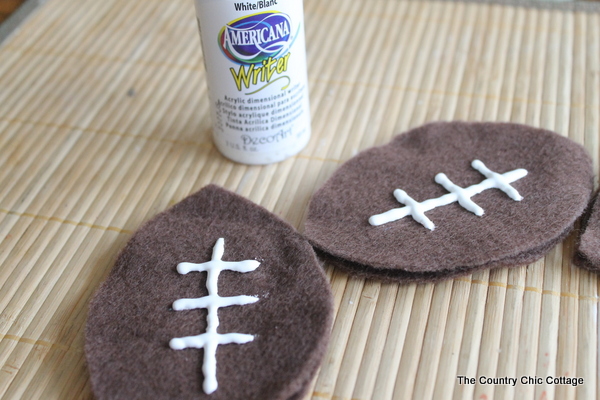 Once dry, sew two football shapes together. Go around ¾ of the shape then stuff with your choice of materials. I actually used buttons in my football shapes. Some options would be corn, beans, beads, or buttons. After the shapes are stuffed, sew around the remainder of the shape to close.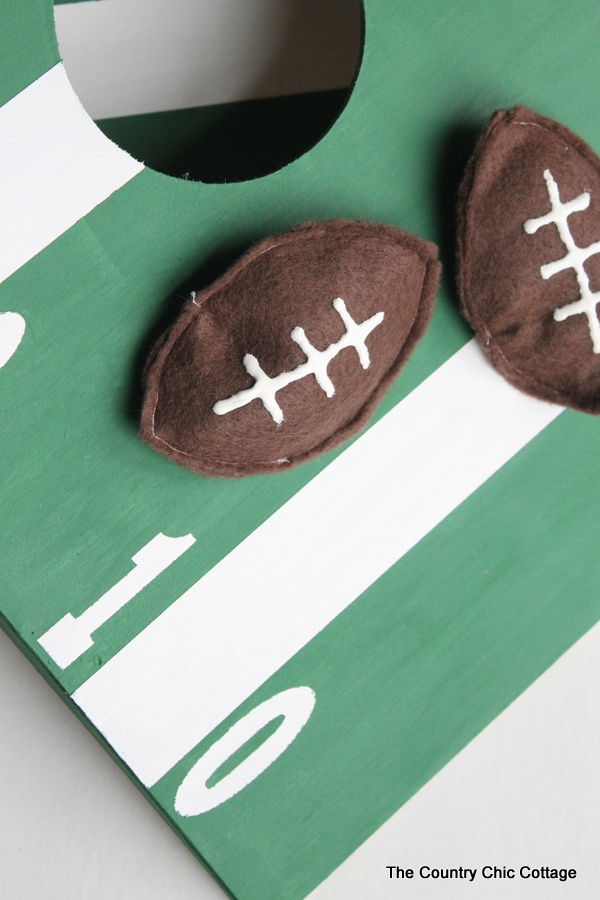 Remove the masking for your cornhole boards after you are finished painting your last coat of green paint. You are ready to play a rousing game of mini football cornhole. Get kids and adults alike involved in this fun game indoors or out. This would also make a great addition to any fall or football parties that you are planning. Pick up some supplies and make your own today.