Welcome to Moms Heart Handmade!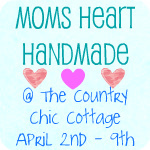 Make something for your mom using one of the tutorials this week! Or buy handmade for your mom from one of the highlighted shops! Be sure to follow my blog to catch all the action!!
Since Mothers Day is not until May 8th you have plenty of time to complete your project or order your gift! First up is Jess!
~*~*~*~*~*~*~*~*~*~*~*~*~*~*~*~
Hey there fellow crafters!
My name is Jess, and I have a blog called Craftiness is not Optional, where I do my best to craft and sew up a storm. Thanks to Angie for asking me to contribute to her Mother's Day series!
Here's a quick and easy Mother's Day gift that you probably have all the supplies for already! An easy votive holder-with an added Mother's Day surprise.
glass jar (mine is a salsa jar, that my mother fittingly gave me)
pretty tissue paper (I've literally had this in my stash for as long as I've been married…waiting for the perfect project!)
battery powered tea light
So first cut a piece of tissue paper long enough to wrap around your jar, and wide enough to wrap around the bottom an extra inch or so. I used the "factory edge" for the top of my jar and the "Jessica-cut" edge for the bottom since you wouldn't been seeing much of that.
Then I slapped on some Mod Podge, and carefully stuck the tissue paper on, keeping it even along the top edge.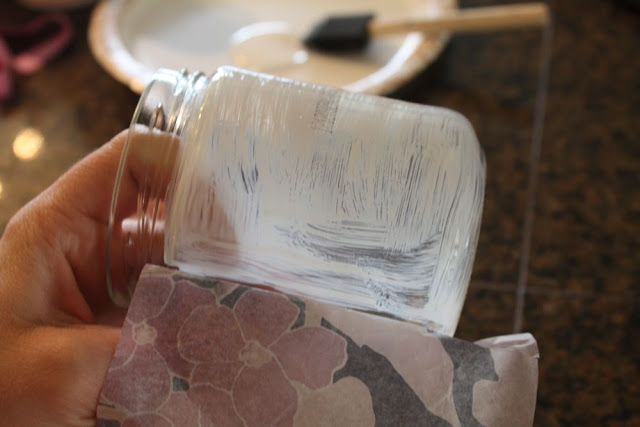 I continued around, overlapping the tissue a little bit, and tucked the extra on the bottom underneath.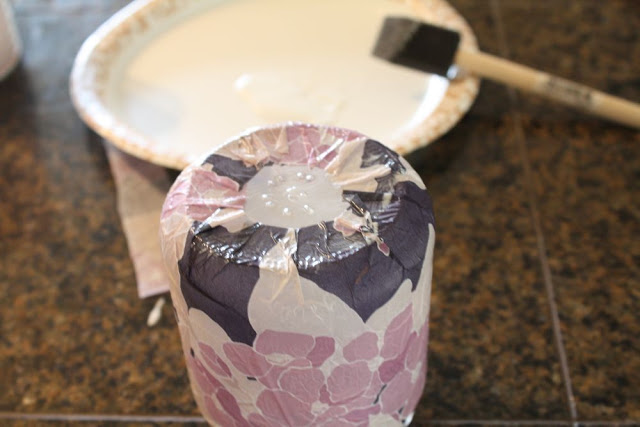 I let that dry and then put another coat of Mod Podge on-tada!
Stick a tea light in, and you've got a pretty cute votive holder.
But to go one step further, since it IS a Mother's Day gift, I cut out some strips of paper and wrote out things I was thankful for about my mom.
(things like Thanks for not disowning me when I was a teenager….and Thanks for teaching me to do laundry and sweep…..among cheesier, more sentimental things.)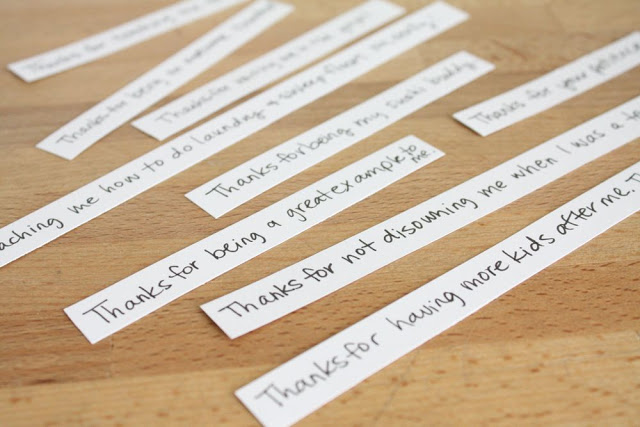 Then I folded them up and tucked them in the jar-that way she can pull them all out, or one at a time to read. And since I used a battery powered tea light, definitely NO chance of burning up my sentiments. lol.
I also tied a cute little bow around the top, for presentations sake. 😉