I thought I would share a simple orange sugar salt scrub today that is perfect for giving as a gift or using yourself. This orange peel sugar scrub is a great way to refresh your skin. Especially those rough patches on your hands or feet! So, mix up this orange zest sugar scrub recipe today.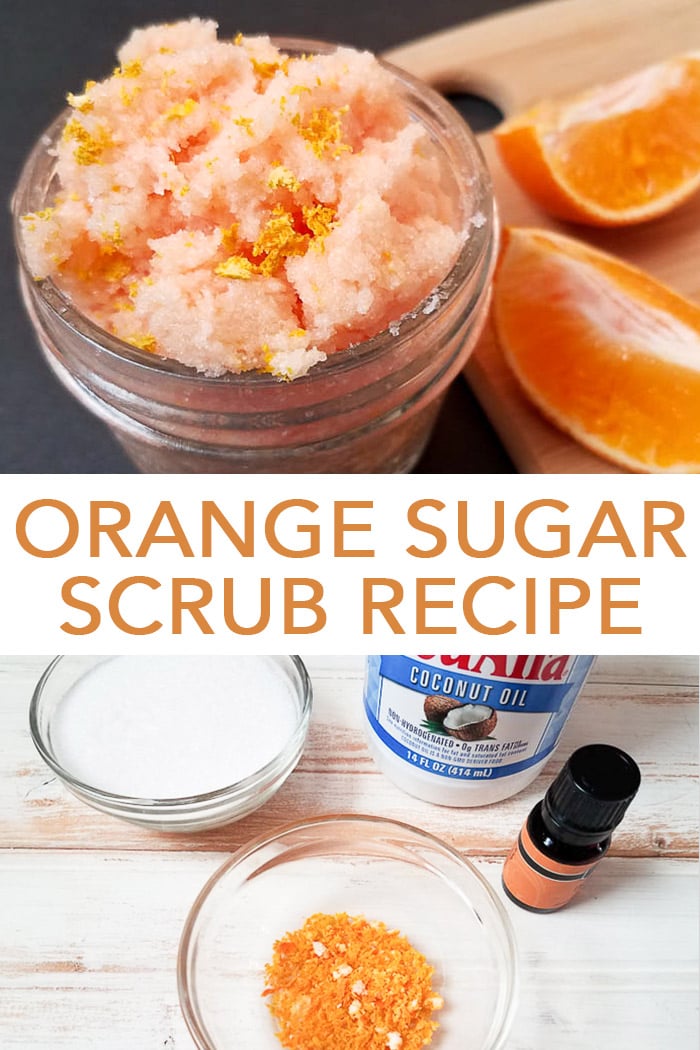 Orange Peel Sugar Scrub Recipe
Ingredients:
1 ½ cups sugar
½ cup coconut oil
20 drops Sweet Orange Essential Oil
1 tsp zest from an orange
(optional) 1 drop red and 2 drops yellow food coloring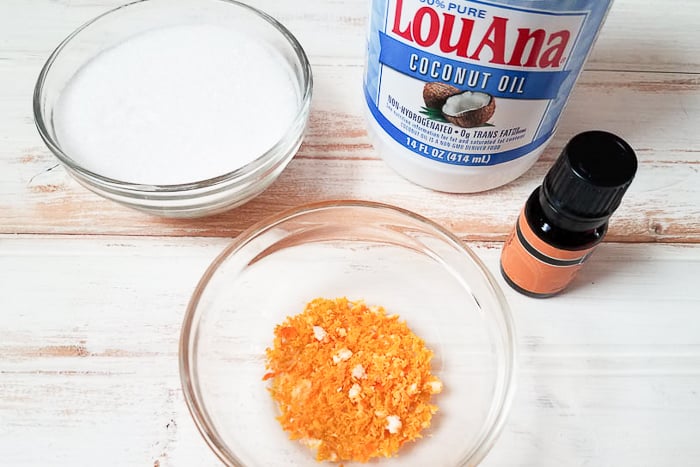 How to make sweet orange sugar scrub:
Add sugar and coconut oil to a bowl then stir well. I use the coconut oil at room temperature but you can melt it as well.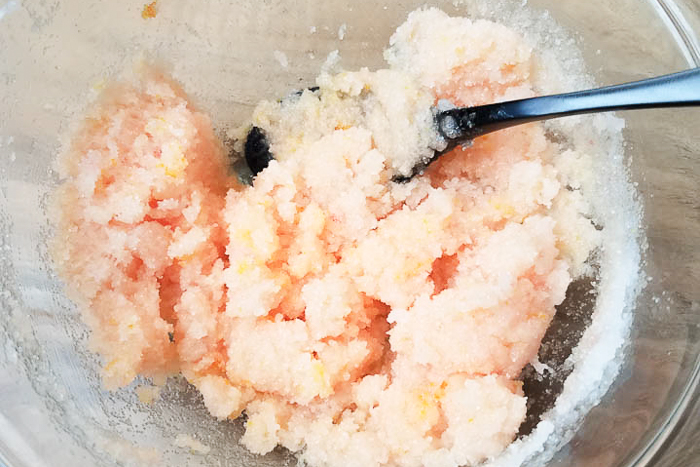 Add essential oil, food coloring, and orange zest. The coloring is completely optional. There are also colorings made just for bath and body products that you can try.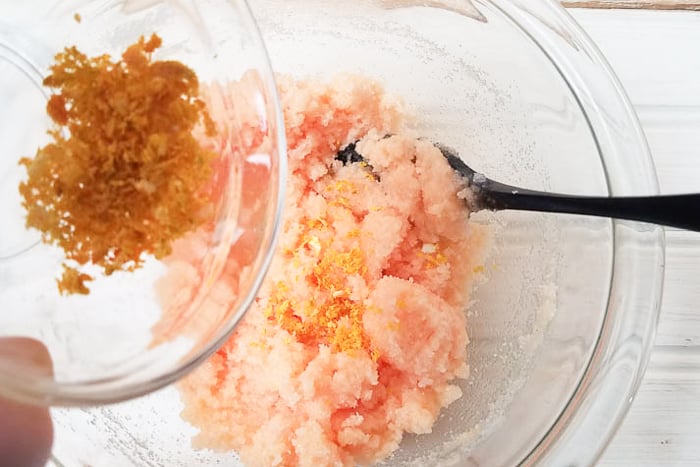 Stir and combine all your ingredients completely.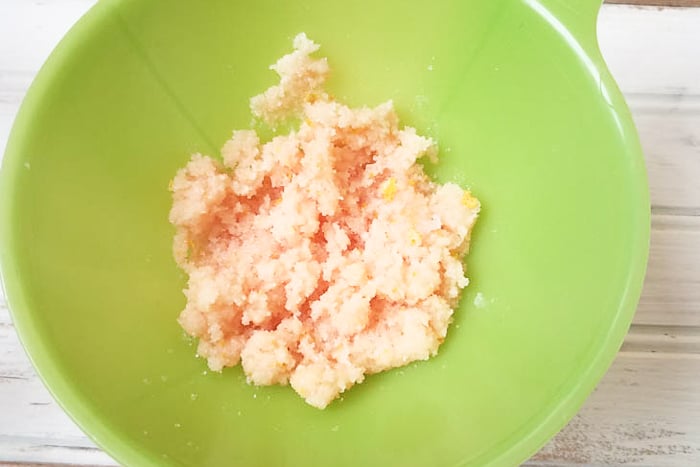 Using a canning funnel, pour into 4-ounce mason jars. Then you can wrap these up for gifts or use them for yourself.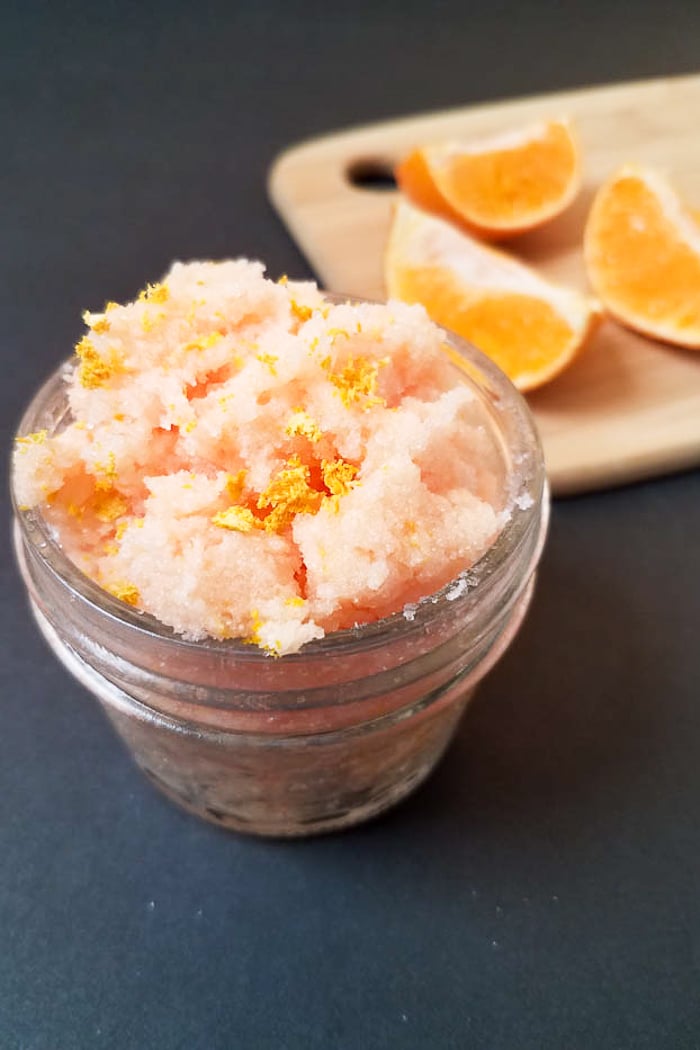 Apply this orange sugar scrub on rough patches of skin, especially on your feet or hands. Use caution if you have wounds, sensitive skin or skin conditions. Scoop about a tablespoon onto wet skin when using this recipe. Scrub gently in a circular motion, then rinse off.
Follow with a moisturizer if desired. Be sure to use this scrub within a month after you make the recipe, as there are no preservatives. To keep your scrub fresh, use a fresh spoon or wooden craft stick each time you get some out of the container.
This homemade body scrub not only helps to exfoliate your skin, it serves as a great holiday gift to give to friends and loved ones too.
Who wouldn't love a homemade sugar scrub made just for them?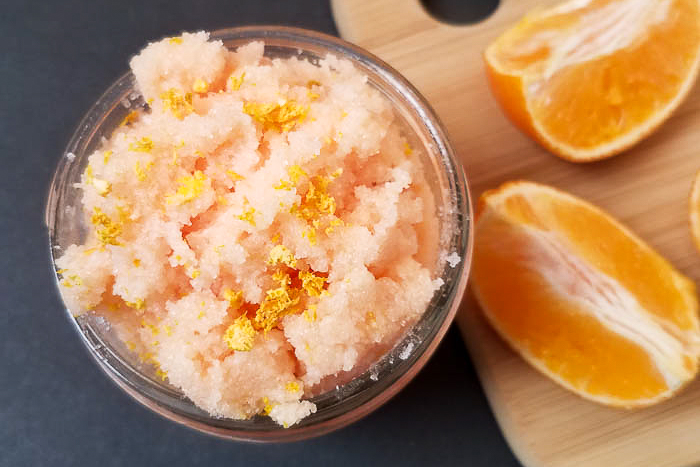 Will you make a batch of orange zest sugar scrub to keep in your bathroom? You are going to love how this one smells and how it makes your skin feel!
If you're using this, make sure to exfoliate for only 2 times a week to see great results. Store in a cool, dry place to prevent it from melting and you're good to go!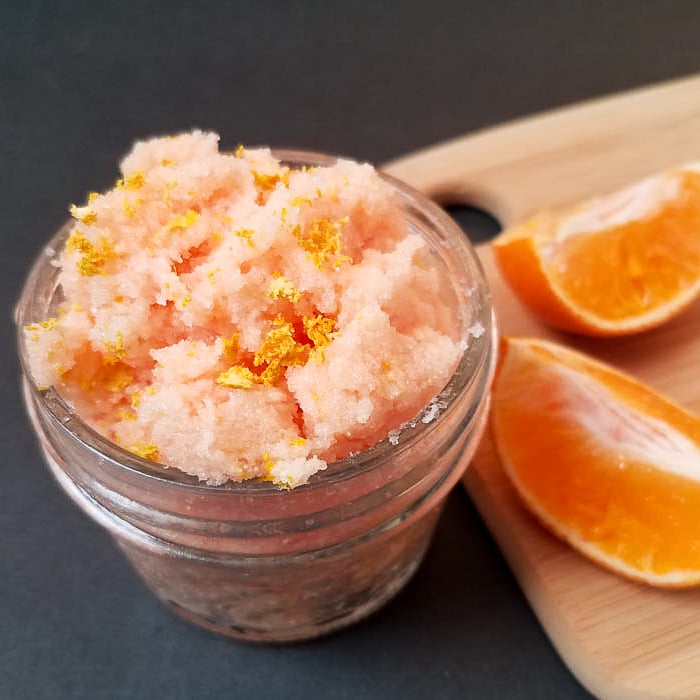 I hope you enjoy this DIY sugar scrub for yourself or as a personalized gift guide. You can also add in some avocado oil or olive oil for more moisture, your choice!
Love this DIY orange sugar scrub and want more ideas? Try the links below!