I am so excited about today's post! Make banners in no time with white or colored paper and this printable full alphabet! Pick the letters you need, print them, and string them into a banner! The fabulous Jen Goode with 100 Directions designed this and I will be using it very soon so y'all stay tuned!
No more hunting for just the right banner messages, now you can print whatever letters you need, any time! This month's printable is an entire alphabet set. The set features a classic font with a traditional pennant design. Everything is already set up so all you need to do is open the file you want and print it! The collection also includes letters 0-9 and a selection of symbols.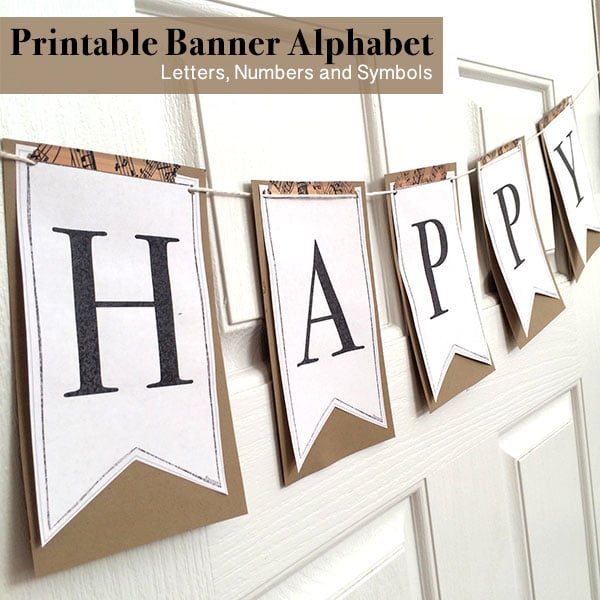 Worried about running out of ink with these pages? Did you know that if you have an HP printer you can print for just $0.03 per copy? Check out (affiliate link) HP Instant Ink and start getting your prints and ink for cheaper today!
Make this cute little HAPPY banner in no time!
I've designed these letters with a bit of a texture look. This will help conserve ink and allow you to print on a variety of materials. You should also be able to print on a lower ink usage setting and get the same look. Play with your printer and the ink settings to see what you prefer.
Materials you need:
White and brown cardstock
Printer
Hole punch
Twine
Washi tape or other adhesive
Step-by-step instructions to make a HAPPY banner
Print out the banner letters you need on white cardstock. To save on paper, print one letter, flip your paper over and then print a second letter.
Cut out each letter. Cut coordinating rectangles from the brown cardstock.
Attach each of the letters to a rectangle.
Punch a hole through each of the top corners.
String the letters onto a piece of twine.
Hang and enjoy.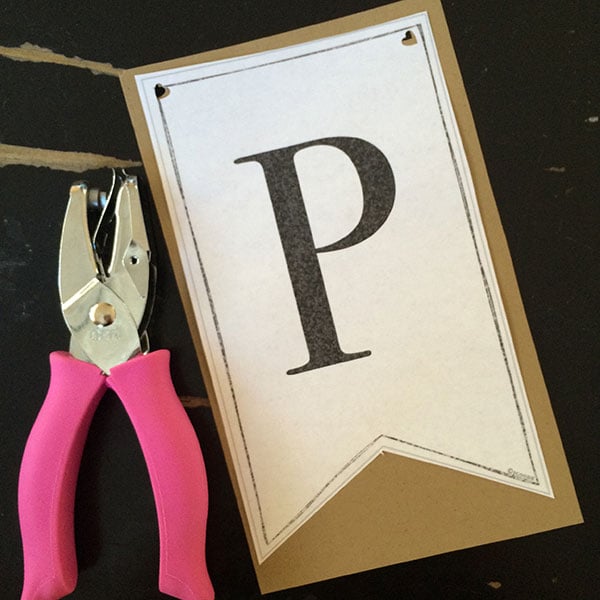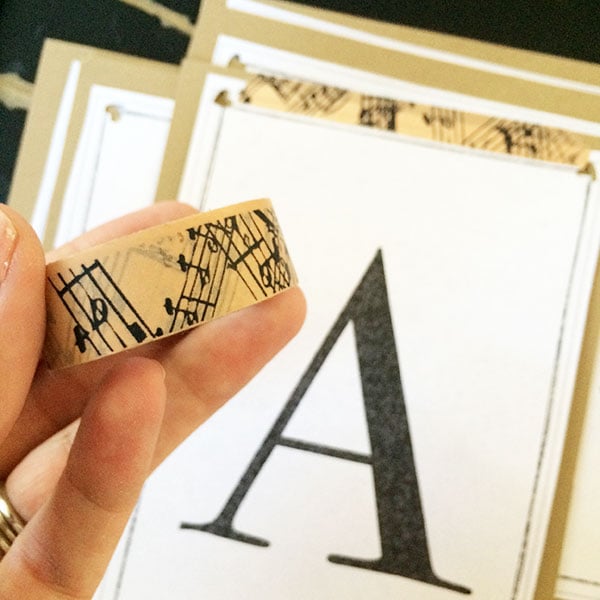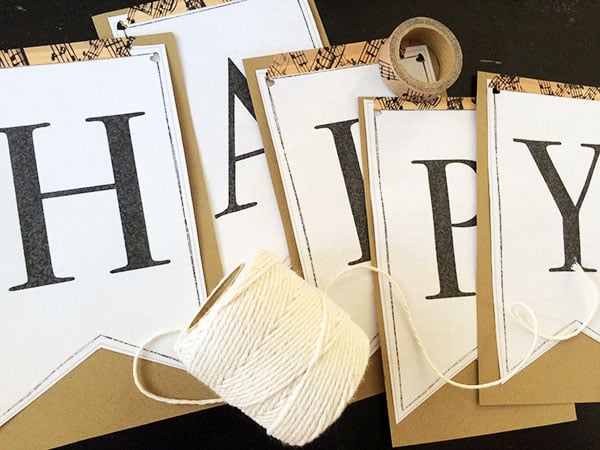 You can use any colors of cardstock you like with these printable letters. Decrease the print size to make smaller banners. You can also cut out the letters in a rectangle for a different look. There are so many fun things you can do with these letters!
Grab this free printable alphabet banner set over at my blog!