I have figured out how to remove heat transfer vinyl from fabrics. Now if you make a mistake on your projects, you can actually fix it. I really think this is a product that every Cricut crafter should have in their craft room. Read on for more about the product as well as a detailed tutorial on how to use it.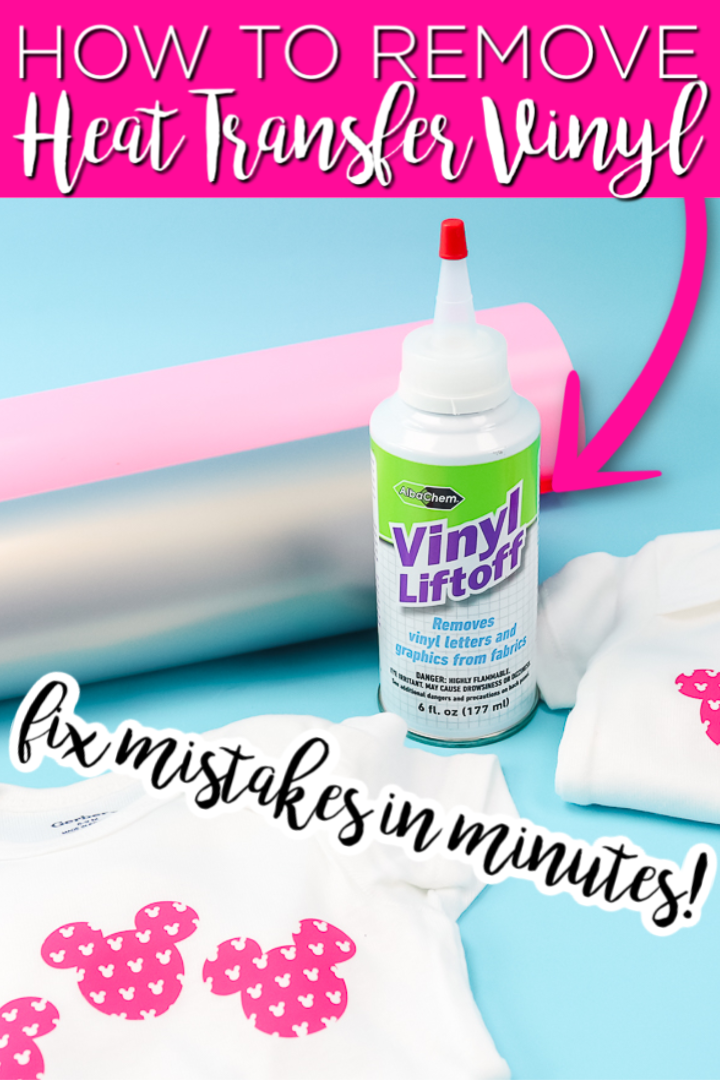 Vinyl Lift-Off
The product I am using to remove my HTV is Vinyl Lift-Off from AlbaChem. This product will remove vinyl letters and graphics that have been applied with heat to fabric surfaces. It literally works in just minutes and you will be ready to add your replacement HTV just as quickly. You can click here to purchase from my source (Direct Vinyl Supply).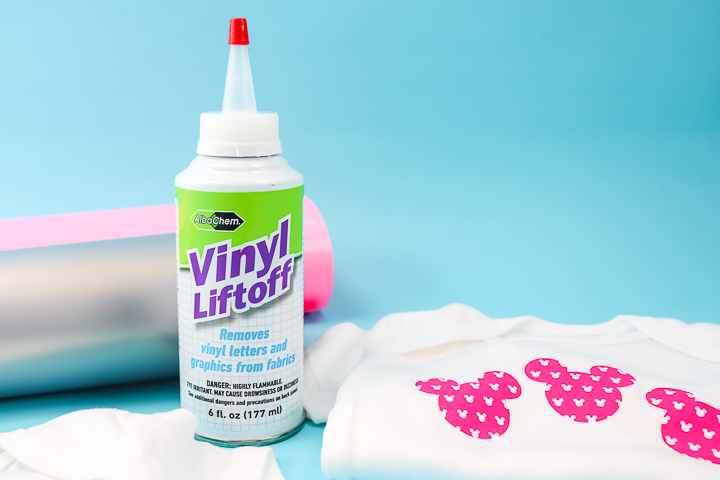 How to Remove Heat Transfer Vinyl
Now that you have seen the product I am using, I am going to show you how to use it to fix those HTV mistakes. I will say first that you need to follow all package directions, wear protective gloves, and work in a well-ventilated area. You can see how to use this product in the video below.
Can't watch the video or need more explanation? You can also see the written instructions below.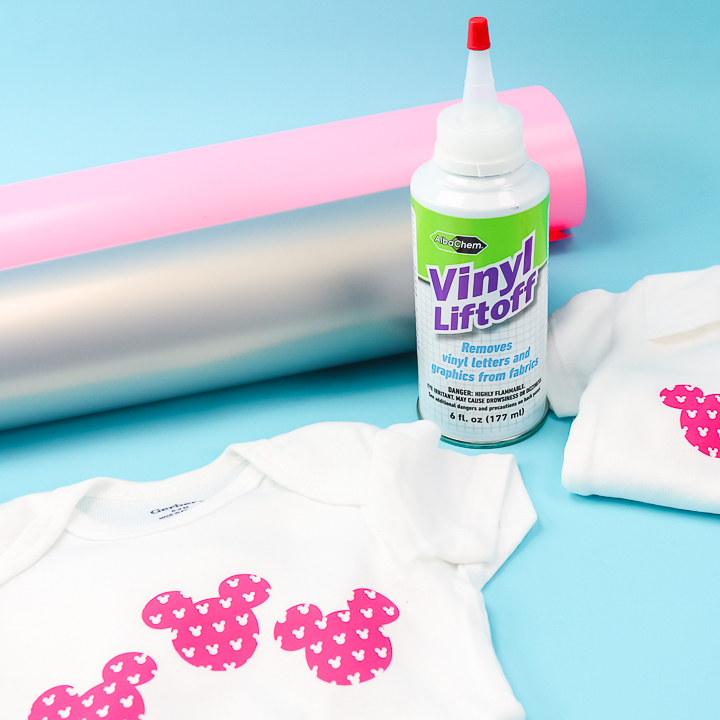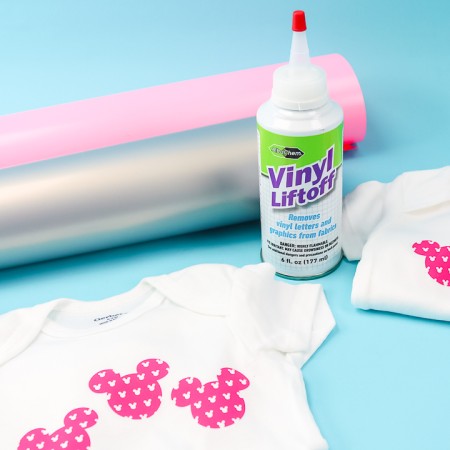 Repairing Heat Transfer Vinyl
Fixing those iron-on mistakes has never been easier!
Supplies
Fabric with heat transfer vinyl applied

Rag

Q-tips

Protective gloves

Heat transfer vinyl

to add once old is removed
Instructions
Gather any materials where you have made a mistake when applying your heat transfer vinyl. I will note that this product works better on light-colored fabrics. You will want to put on your protective gloves before starting and work in a well-ventilated area.

Apply the Vinyl Lift-Off to the back of the piece you want to remove. Apply as little as possible dripping onto the surface and using a q-tip to spread around. Stretch your fabric to start loosening the HTV. I suggest putting an old rag under your fabric to catch any excess.

Pull off the HTV after a few minutes. It may come off in pieces. Apply more of the Vinyl Lift-Off to the back if needed. You can also add some to the front with a q-tip if any adhesive residue remains after removal. I used probably 7 drops total to remove this Mickey head so it does not take much!

I also used this on a tea towel. The HTV had been on this towel for over 6 months. The regular HTV removed just fine, however, the patterned version did stain my towel. It was also harder to remove. So, note that not all HTV products will remove as successfully as others.

Once your HTV is removed, allow your fabric to dry completely.

Then just use the same application methods as before to apply new HTV to your fabric. It will stick the same as when you were first applying it.
Tried this project?
tag us to show off your work!
So, now you know how to fix all of those heat transfer vinyl mistakes. I, for one, hated making a mistake on an iron-on project because that always meant throwing away my shirt or other fabric surfaces. Not any more! Vinyl Lift-Off to the rescue!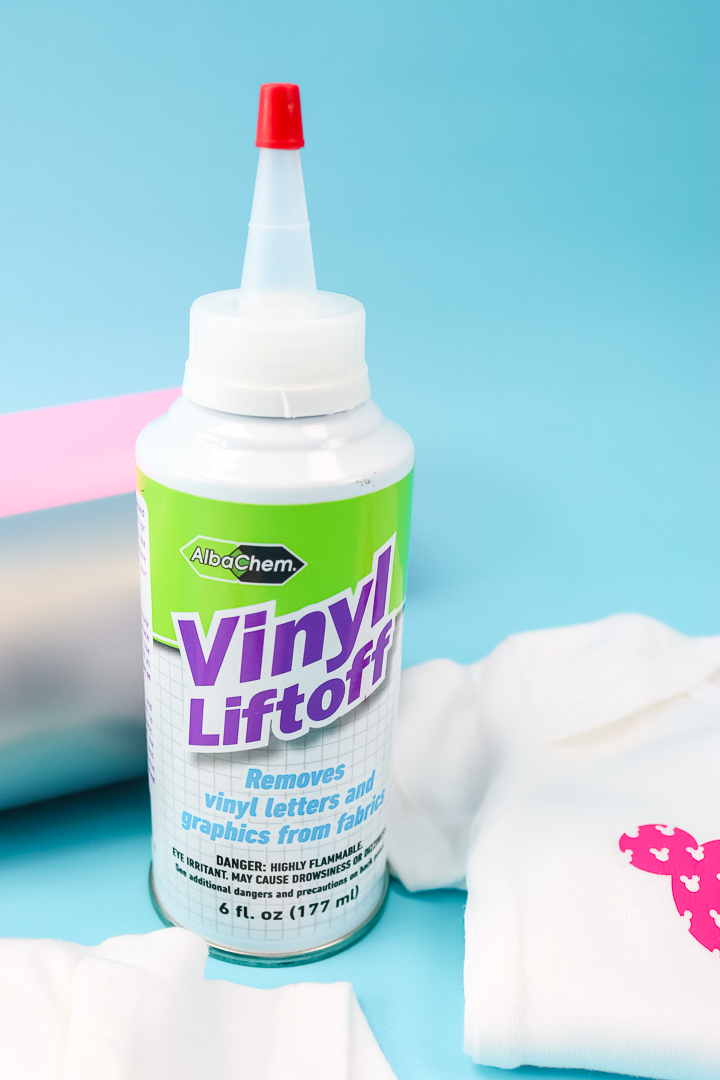 I hope this tutorial will help you save your projects as well. After all, we all make mistakes sometimes and it is nice to have something to fall back on to help you fix those inevitable goofs. Be sure to save this tutorial for how to remove heat transfer vinyl for when those mess-ups happen to you.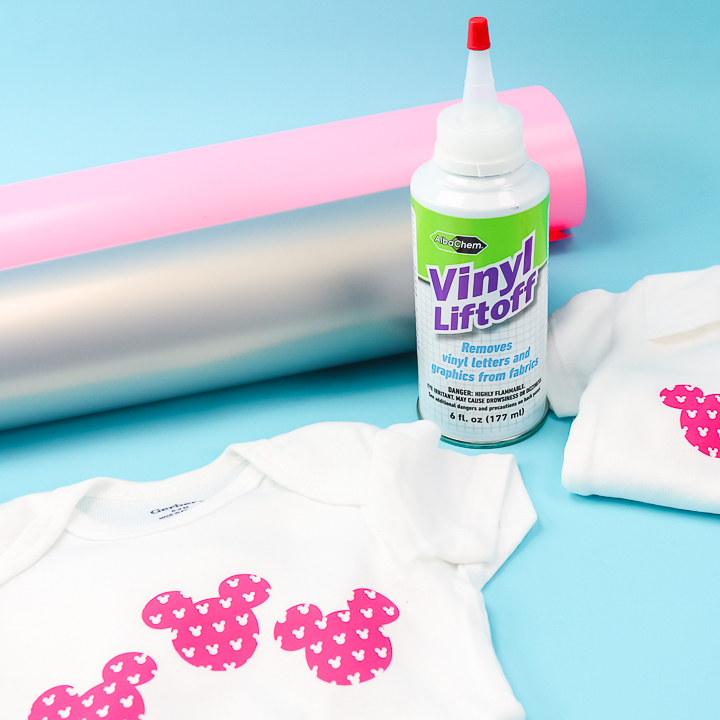 Love this idea for your Cricut and want more? Try the links below as well!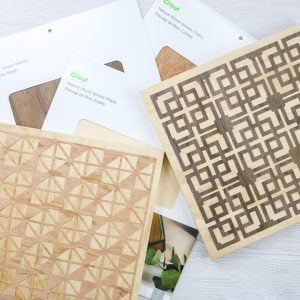 How to Cut Wood Veneer with a Cricut Explore or Maker
You can easily cut wood veneer with your Cricut machine and the deep point blade.
Read More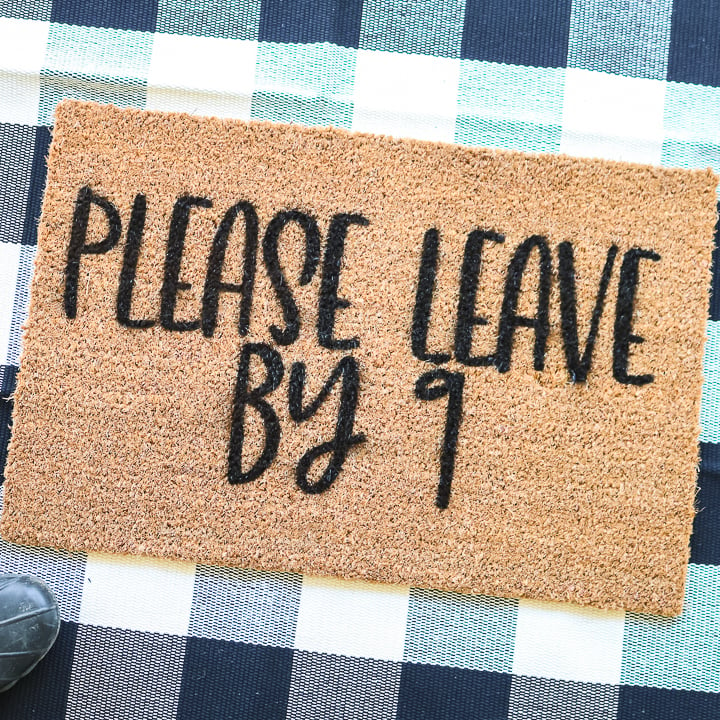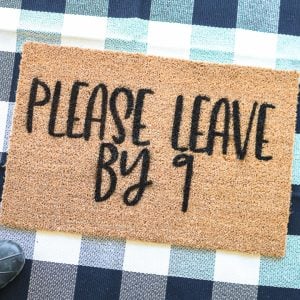 Make Your Own Doormat
A doormat is super easy to make with a Cricut machine and our instructions.
Read More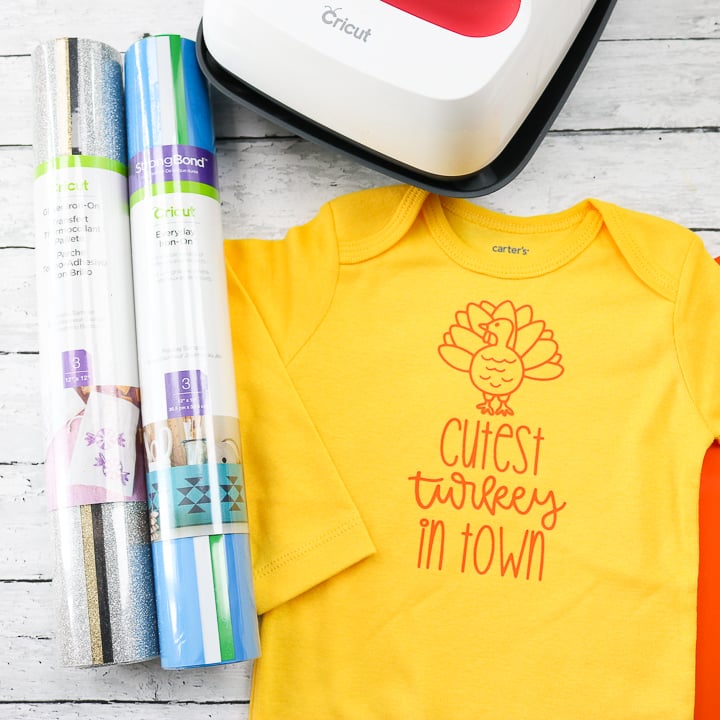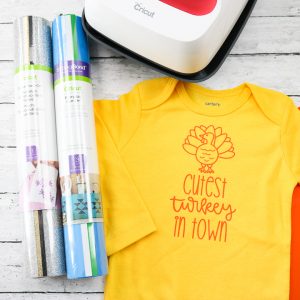 How to Use Heat Transfer Vinyl
Need the basics? We have you covered with this guide to heat transfer vinyl.
Read More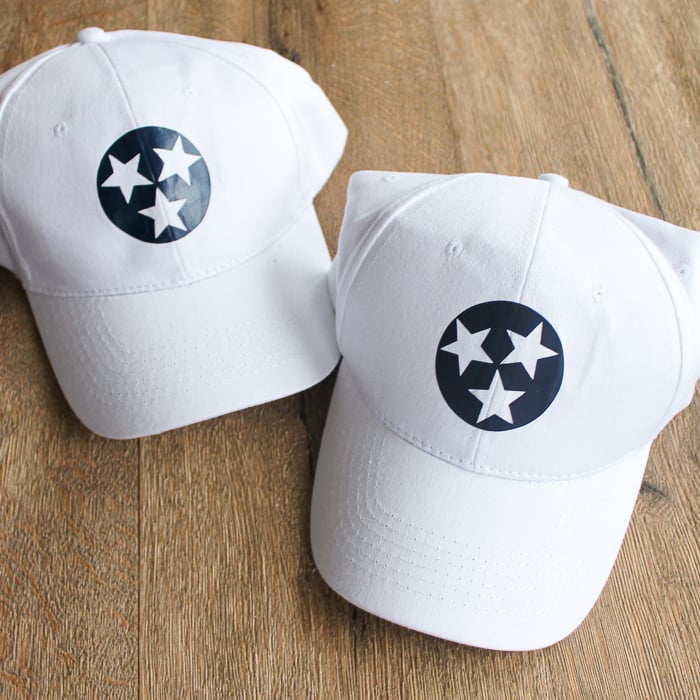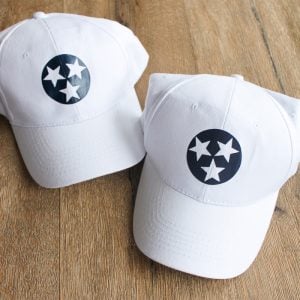 Adding Heat Transfer Vinyl to Hats
Make so much more than shirts with heat transfer vinyl!
Read More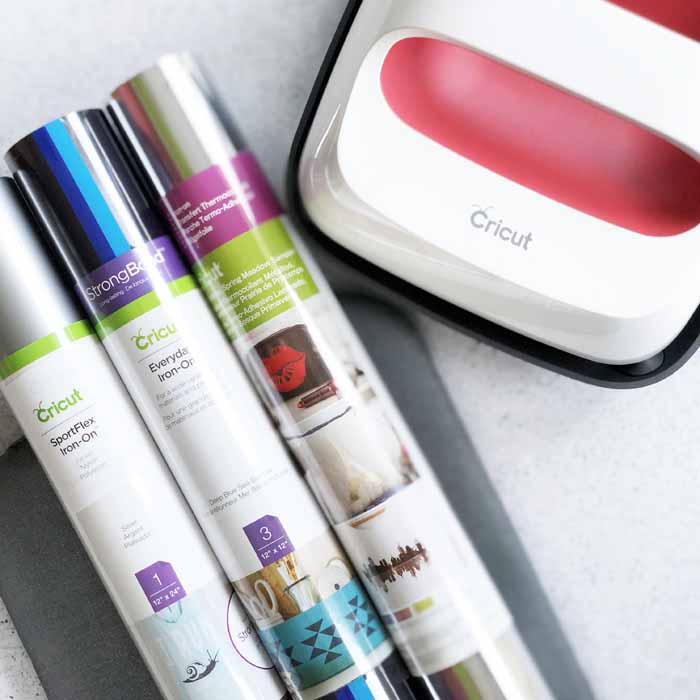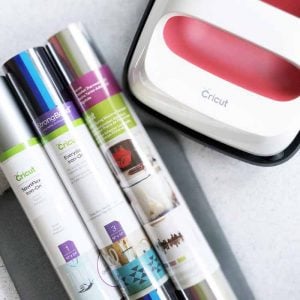 Which Heat Transfer Vinyl Should You Use?
Our guide to what HTV to use with what material and the differences in the types.
Read More
New to Cricut?
Sign up for our email list here to download the Beginner's Guide to Cricut Design Space for FREE today!
Sign up to get the guide emailed to you!