I have been infatuated with skeleton keys for some time. I really wanted to frame some to hang up in my home. I finally settled on the key shadow boxes from Restoration Hardware. But at $99 each they were not in the budget. Let me show you how to knock off a pair of these for less than $10 so you can have you own key shadow boxes.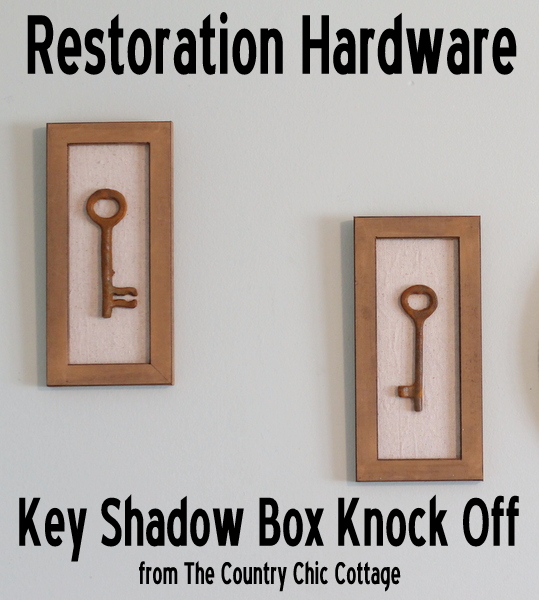 First let's go back a bit to how I settled on the Restoration Hardware version. I stalked Pinterest for framed skeleton keys and came back with a variety of results.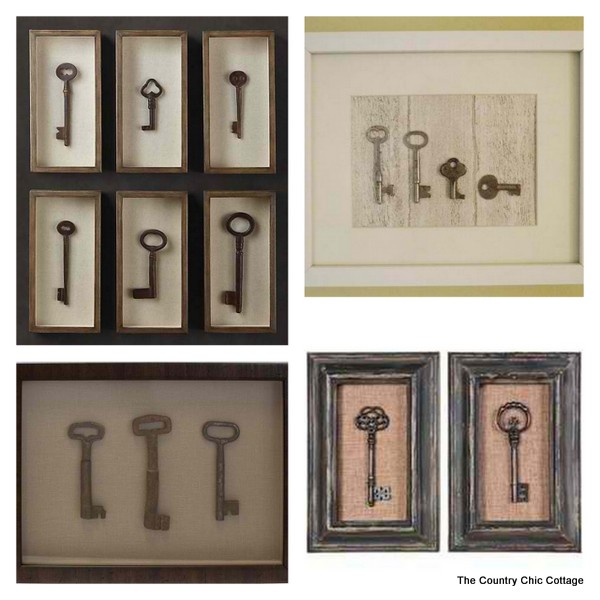 Clockwise from top left: Restoration Hardware, Young House Love, Bella Home Fashions, One Kings Lane
The Restoration Hardware version won my heart y'all. So how could I make them on a budget? Break out your craft supplies ladies and learn how to make your own knock off.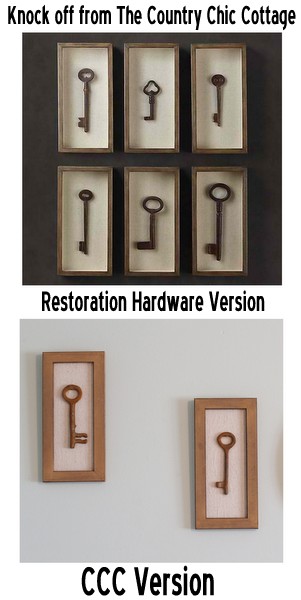 I started with a couple of prints from the thrift store for around $1 each plus some reproduction skeleton keys from the flea market for $5. So I spent $7 total for my key shadow boxes.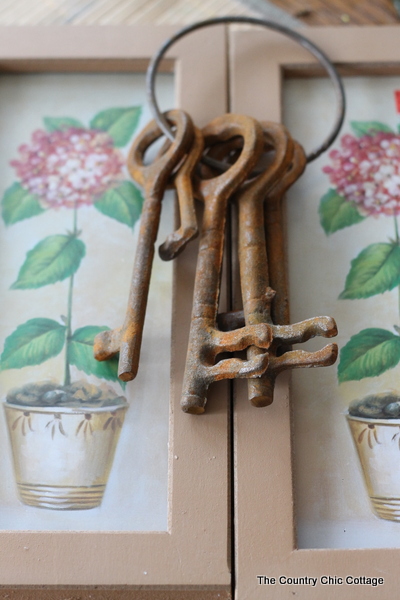 First remove all of the contents from the frames. We are not going to use the glass or the pictures. Just the frame and the backing. Next something had to be done to age the frames. Start with some wood stain. Mine is oak stain from Folk Art. Put some stain on a paper towel.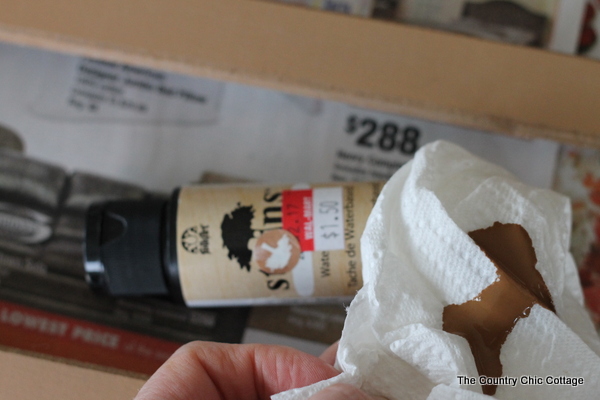 Apply to your frame, wait about 30 seconds, and wipe off. The frame on the left below has had stain applied while the frame on the right is just as it was from the thrift store.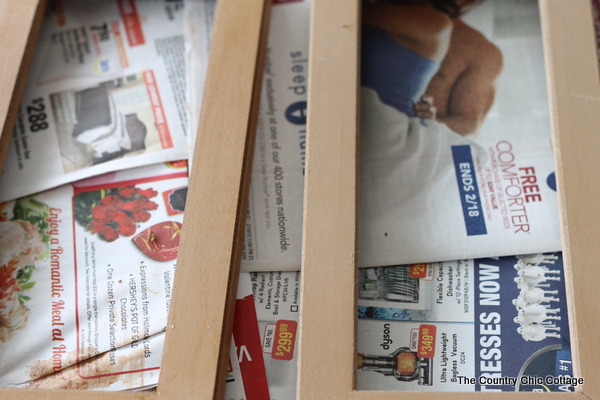 We are not quite there yet so on to step 2. Mix equal parts black
craft paint
and water. Paint this mixture on your entire frame and wait about 30 seconds.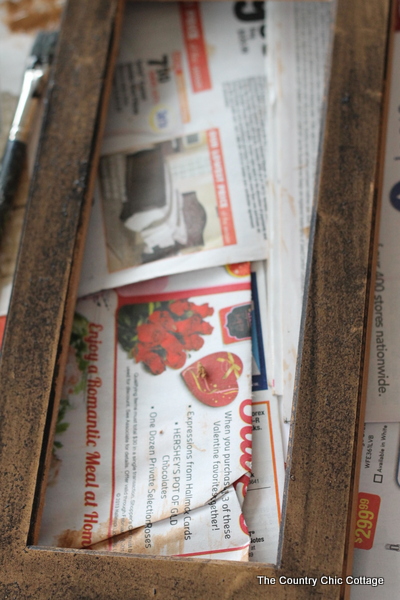 Again use a paper towel to wipe away. You can repeat this process until you get the look you want. The frame on the left below is complete while the frame on the right just has the stain applied. Much better.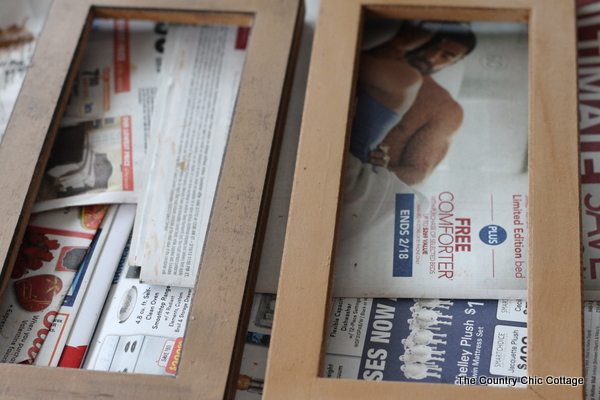 Allow your frames to dry. In the mean time, cut some canvas material to the size of the backs of your frame. Then use spray adhesive to apply the canvas to the frame backs.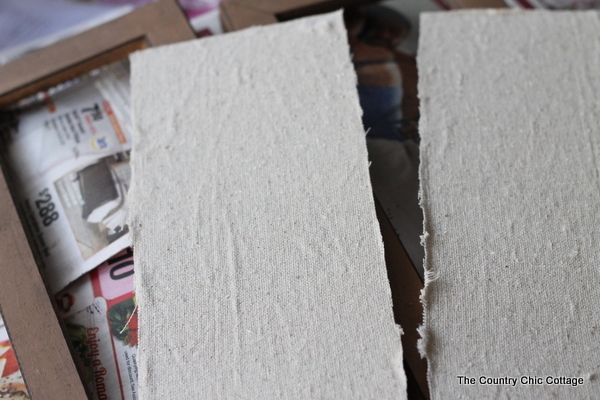 Once everything is dry, assemble the frame then use E6000 to attach your keys to the center. Wait at least 24 hours for the E6000 to dry.
Then hang your new key shadow boxes in your home. I had most of my supplies on hand but I definitely think you can make a pair of these for less than $10 by stalking your local thrift stores and flea markets.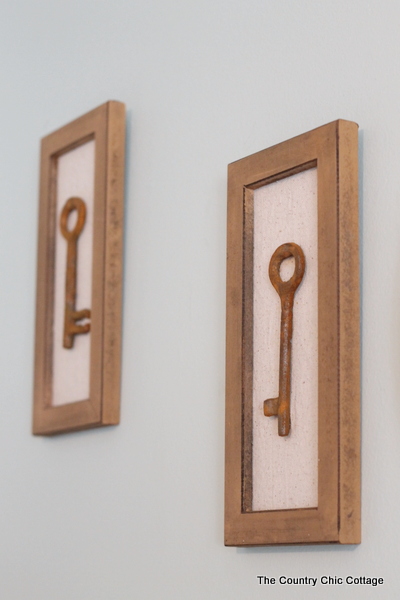 I actually hung mine up in the bedroom next to my knock off decorative mirror from a plate charger. Knock offs gotta stick together right? Plus I can smile at these each night before I go to bed. Win – win.