Today I have a tutorial for you to create this rustic wood sign with Krylon. This is part of a sponsored series with Krylon and is actually the last post in that series. It has been so much fun working with them this year to create some great items with spray paint. This may be one of my favorite projects that I have created using Krylon. It looks absolutely amazing in person and believe it or not it is super easy to make. So follow along below to make your own for your Christmas decor this year.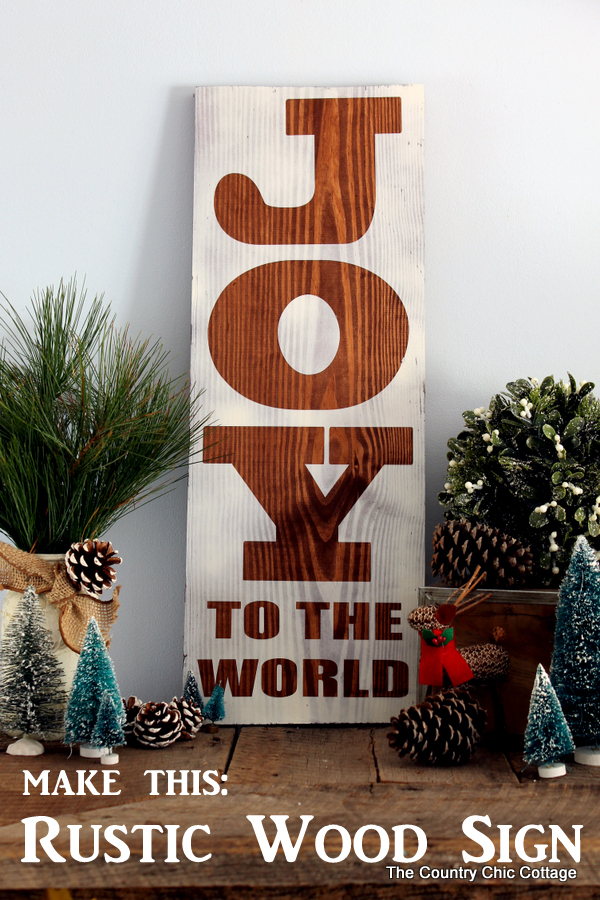 Start with a board….any board. This one was leftover from another project and I decided it was the perfect size for my sign.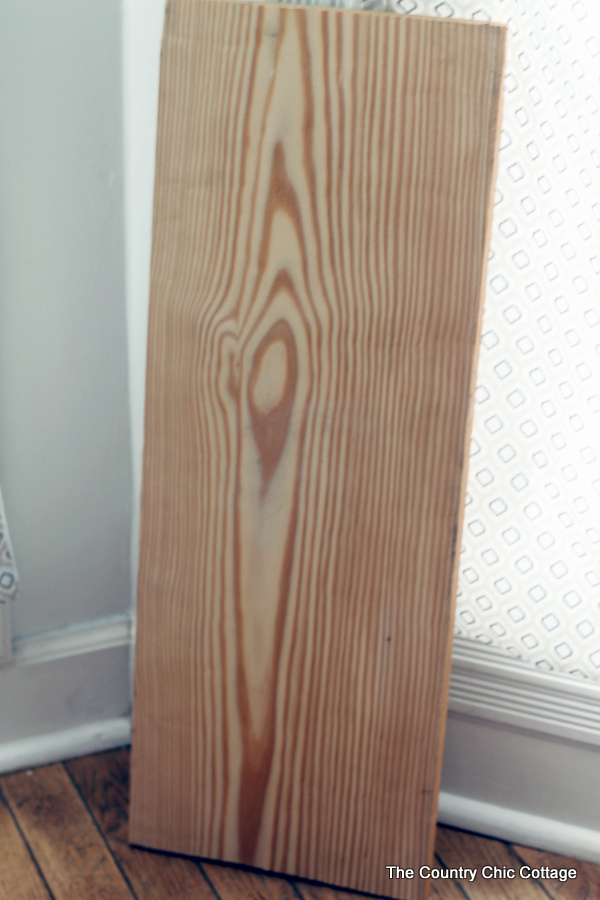 Please note that links in this post may be affiliate links. First I wanted a deep dark stain on my board so I used these Minwax Wood Finishing Cloths in Dark Mahogany. These are super easy to use. Just rub the cloths onto the wood and remove any excess. Allow this to dry completely before continuing.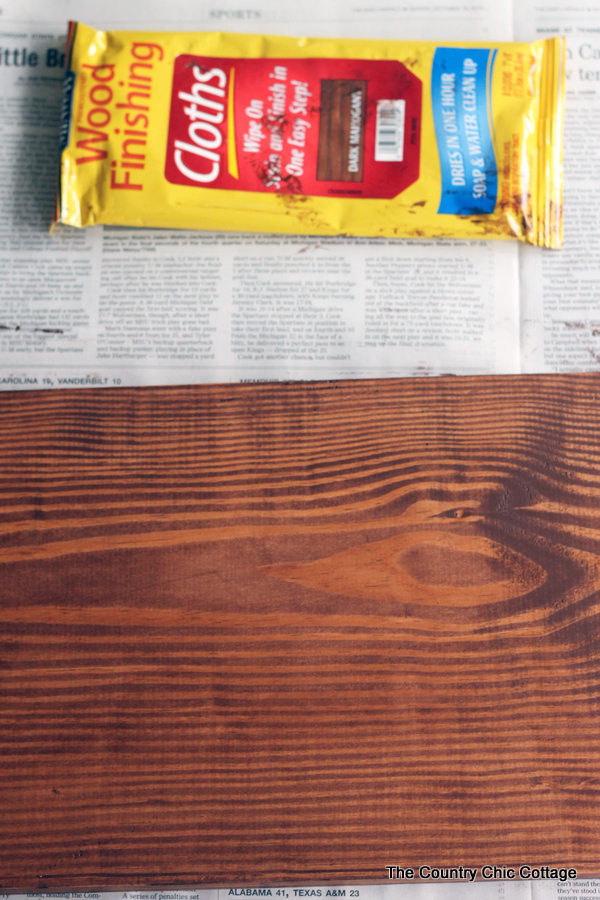 I then used my cutting machine to cut some vinyl with my words. You can use a Cricut or use a craft knife and some vinyl or contact paper as well. Use any saying and font of your choice. After cutting, remove any excess vinyl including the centers of letters.
I then used vinyl transfer paper to transfer the vinyl to the wood. The transfer paper is not required but it will make it easier to keep everything lined up.
Press the vinyl to the board well using your finger. Be sure to go around the edges of each letter. Then we are going to use Krylon Super Maxx in Modern White to go over the entire board. Spray your sign outdoors and be sure to hold the can over the top of the sign. Use a light coat of spray paint and then use additional light coats if desired. Allow to dry and remove your vinyl.
I actually went really light with my coats so that you can actually see the wood grain through the white layer as well. I love love love this look! And it is so easy to create with Krylon!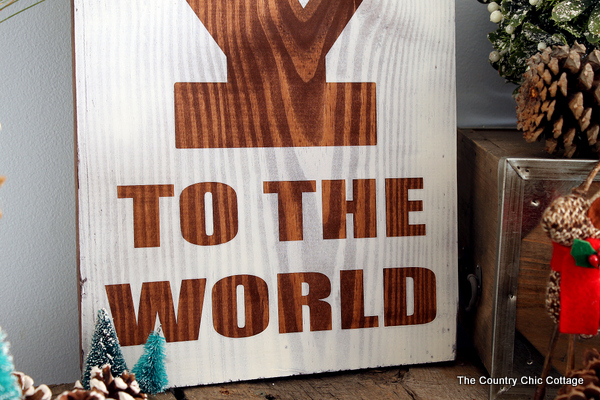 You can use Krylon Spray Sealer over your project to protect it over the years. Be sure to allow to dry completely before putting into place in your Christmas decor.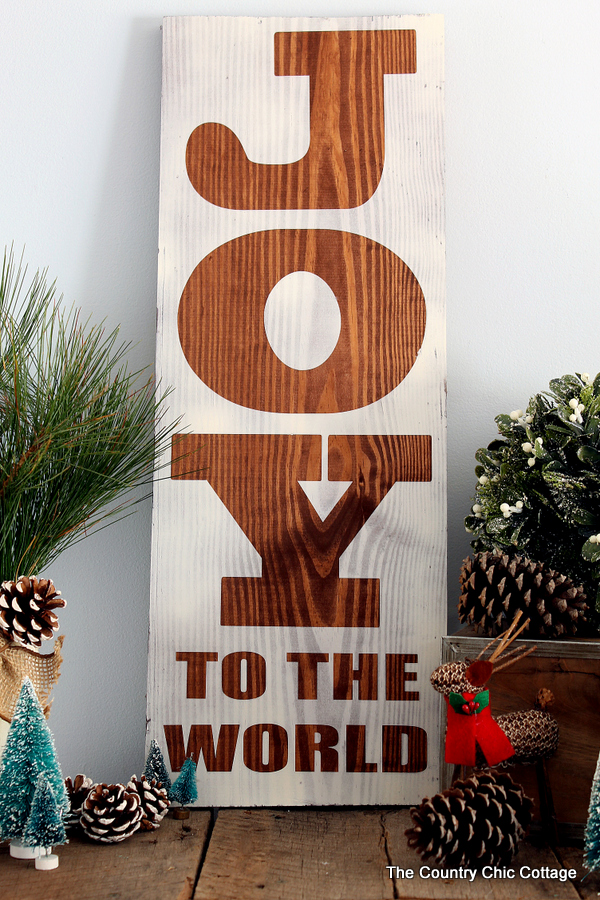 This rustic wood sign will look great in your holiday decor. If you love rustic farmhouse decor during Christmas, be sure to pick up the supplies to make this sign today. You will love how easy this one is and how great it looks in your home!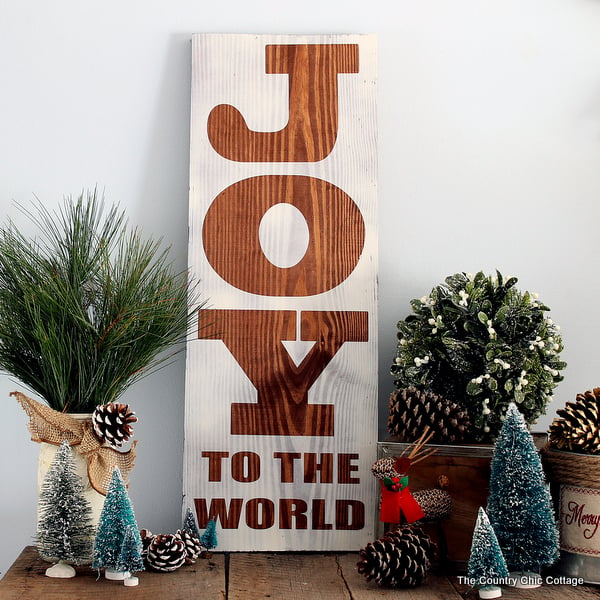 You can also use your Krylon spray paint to make these great marbled trees.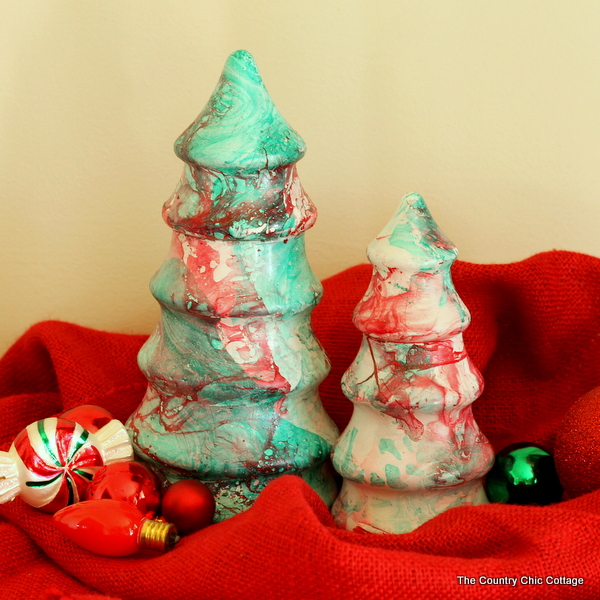 Or this metallic let it snow sign.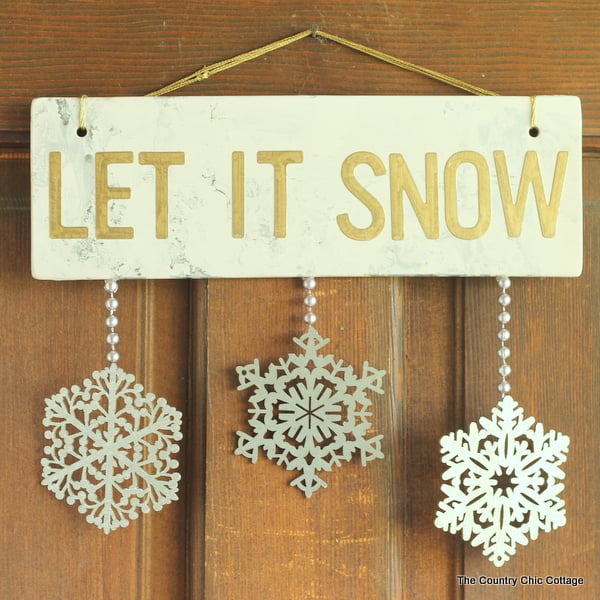 Silhouette Tips and Tricks
Sign up for our email list and we will deliver weekly inspiration with tips and tricks for your machine right to your inbox!