Today we're going to talk about sublimation gift ideas. The holidays are coming up and if you're making handmade gifts for your friends and family your sublimation printer is a great tool for you.
So what are the best sublimation gift ideas? I'm sharing my top 10 sublimation projects for gift-giving. Each project idea will include a link to a full tutorial so if one of them interests you and you've never made it before you'll learn everything you need to know.
If you're new to sublimation check out my beginner's guide here.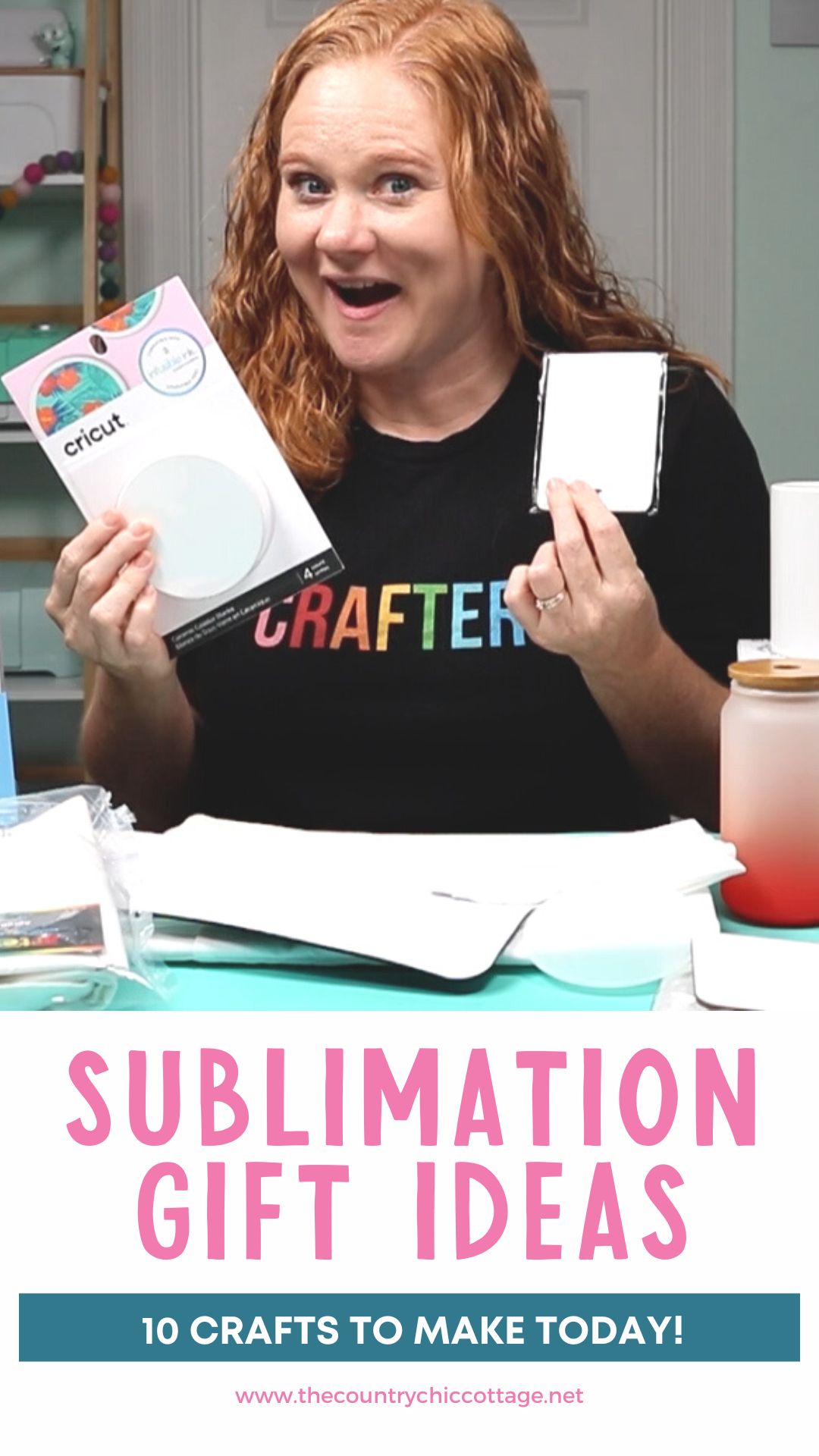 My Favorite Sublimation Gift Ideas
These sublimation gift ideas are in no particular order. They're all my favorites so this list is in random order. You can actually see all these different projects by clicking play on the video below:
As I said before each of these projects will include a link to a full tutorial and in that tutorial, you'll find supply lists and step-by-step instructions.
10 Sublimation Gift Ideas
Sublimation Photo Canvas
If you've ever wanted to give a photo canvas as a gift you're going to love this option. For my sublimation photo canvas, I use a product called Clear Dye Sub HTV and I share how to use that here.
If you are unable to get Clear Dye Sub HTV in the timeframe you need, other people use laminate sheets to create their photo canvas so you can look into that as well.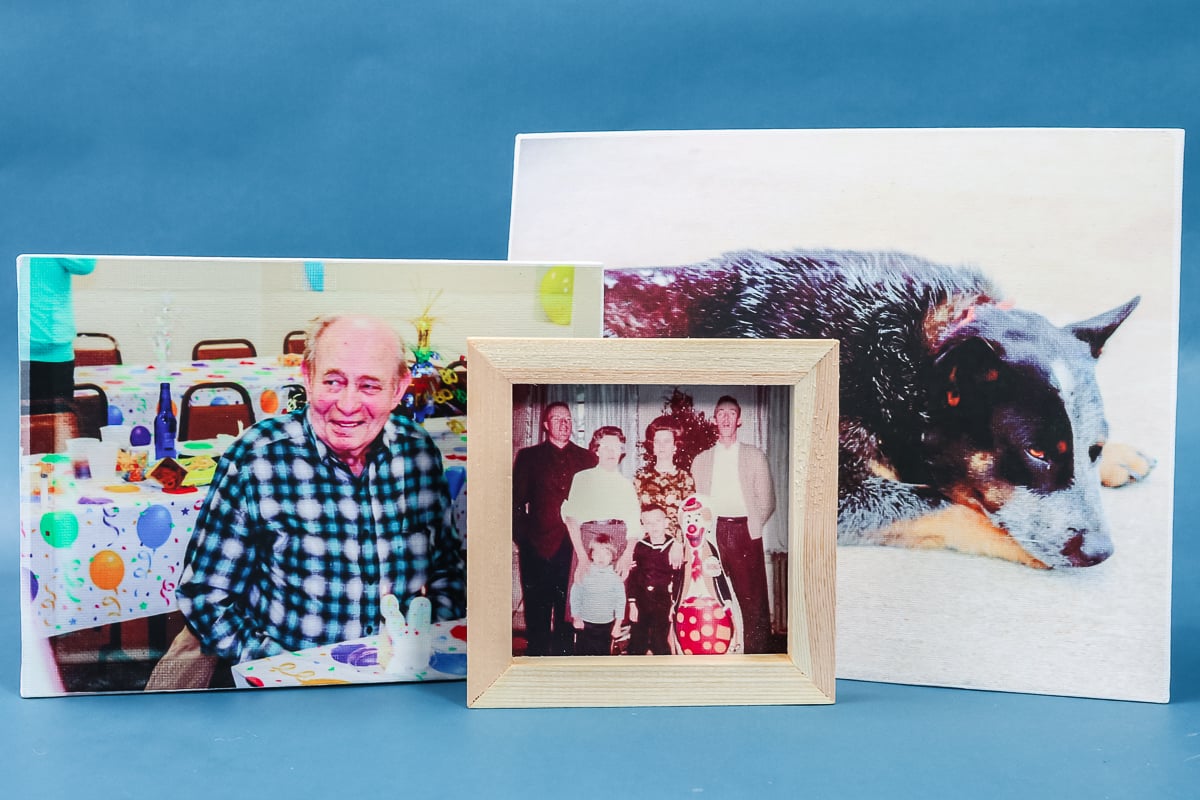 Sublimation License Plates
License plates are another great sublimation gift idea. This is a wonderful option for the hard to buy for men on your list. Creating custom license plates with your sublimation printer is a great gift idea for everyone on your list. Learn how to make them here.
I do want to caution you to purchase high-quality license plates. You want to make sure they have a UV coating on them. I buy from a certain vendor that has the UV coating already on them so when you sublimate on top it's completely protected from sunlight.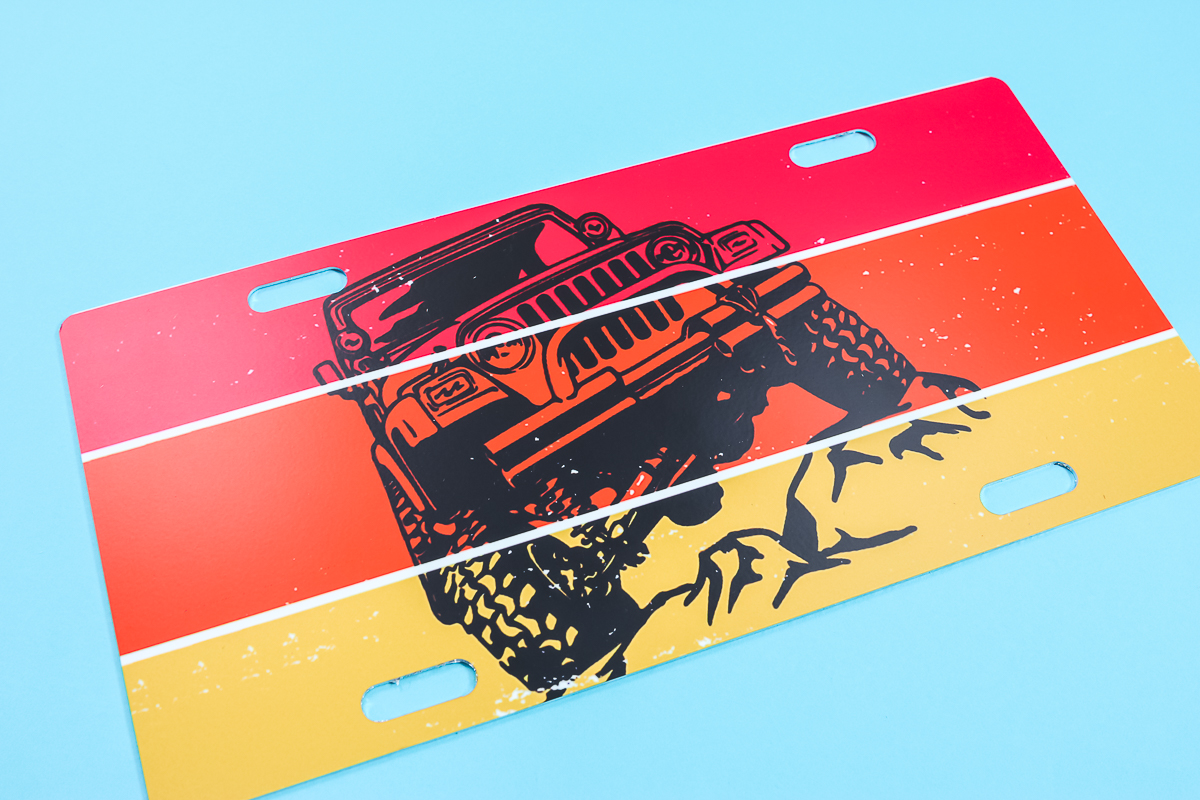 Sublimation Garden Flags
My next sublimation gift idea is garden flags. Garden flags are a great gift for any occasion. These are fun to create in sets. Some options for sets are one for each season, one for each month of the year, or a set for holidays.
Personalizing each flag with their name is a great way to show someone you care. Learn how to make your own here.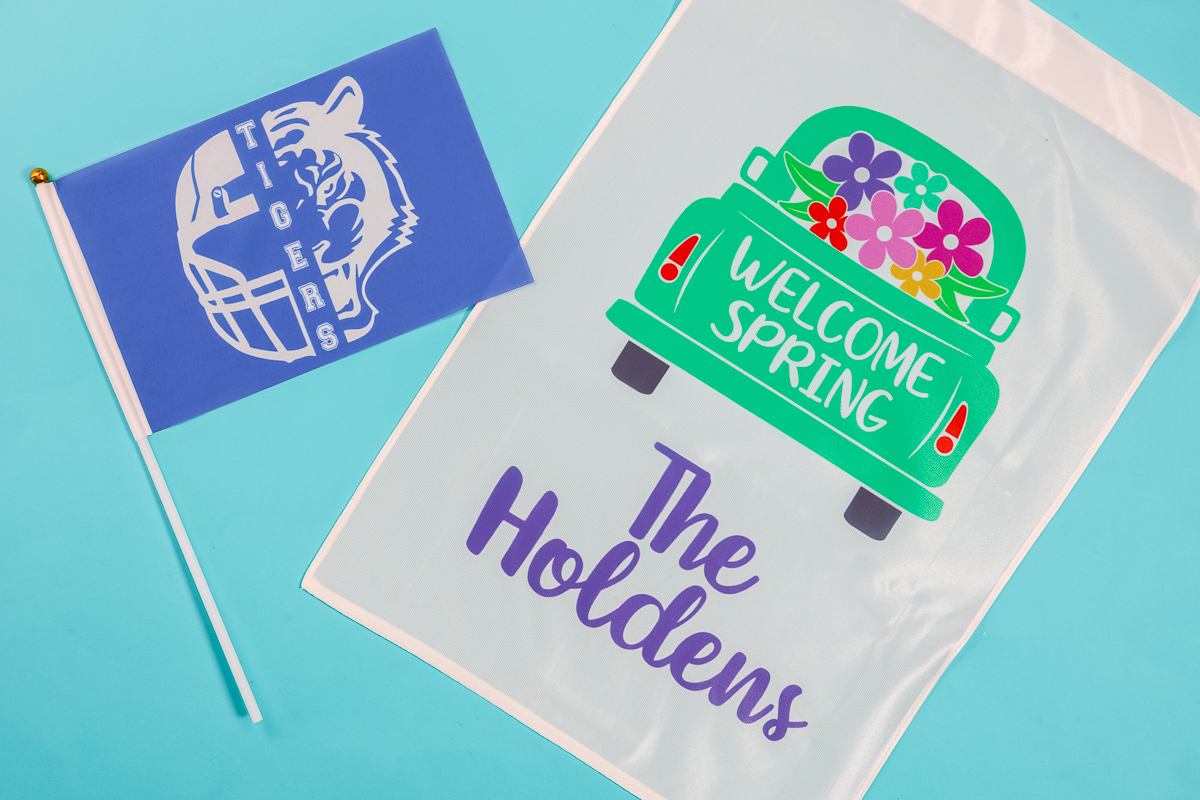 Sublimation Key Chains
Not only are key chains a great sublimation gift idea they are also a perfect stocking stuffer. I've made a wide variety of key chains with sublimation. You can personalize them with a name, initial, favorite sport, or animal, and monograms are also a great choice for key chains.
Learn how to sublimate key chains here.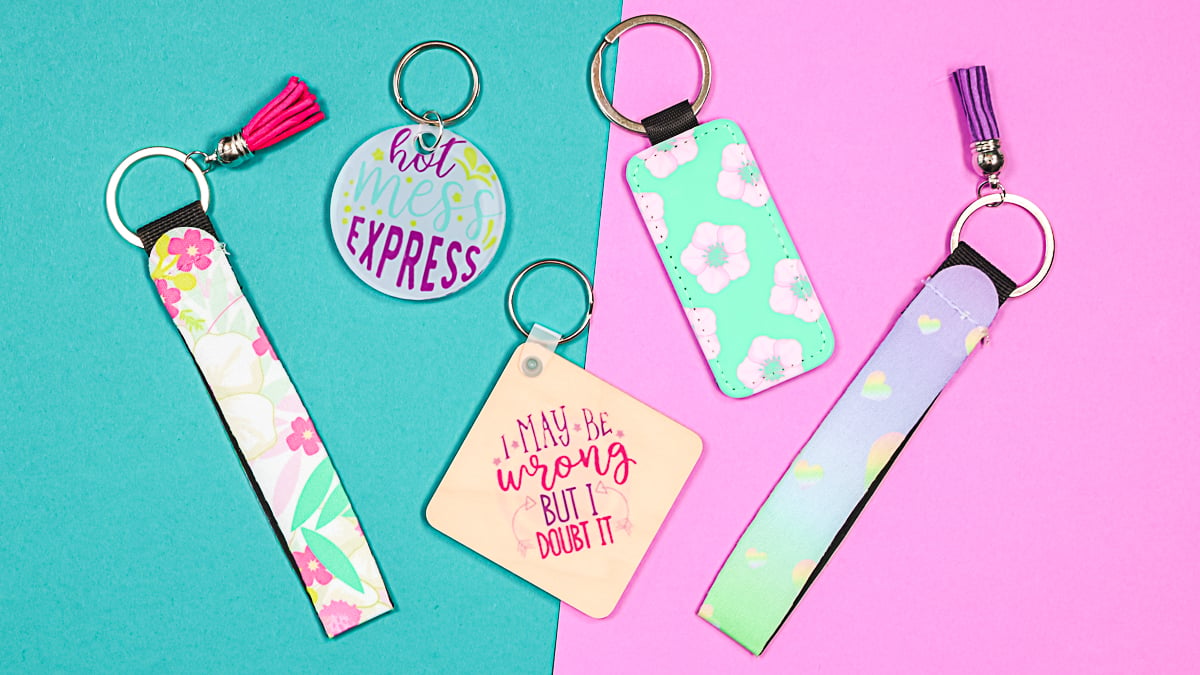 Sublimation Earrings
Sublimation earrings are another really great idea for gifting. Earrings are really great if you have an event where you need to give gifts to several people. Both earrings and key chains can be purchased in bulk. They're great for kids' friends or even party favors. Learn how to make your own here.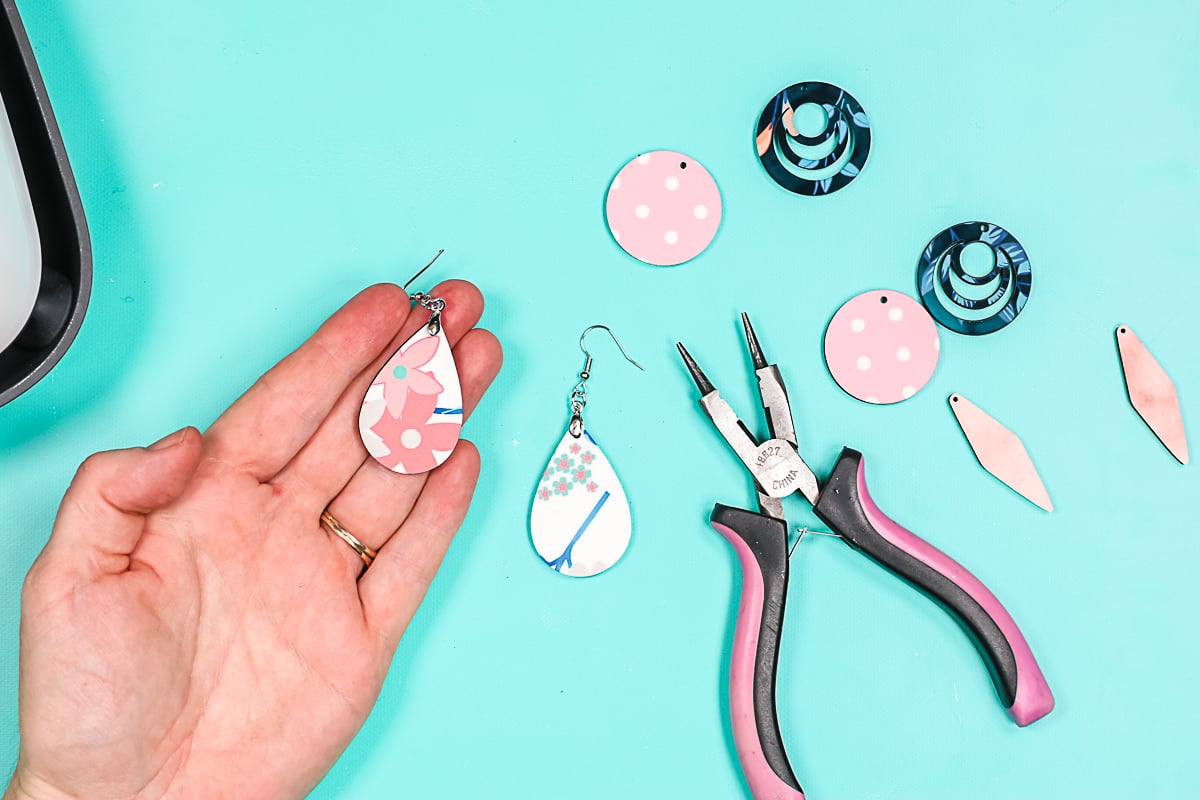 Sublimation Glass Cutting Board
Sublimation glass cutting boards are such a fun gift to give. There are a variety of sublimation cutting boards on the market but I've had the best luck with the glass version. With the glass version, you don't mirror your print. You add the sublimation print to the back of the cutting board so you don't have to worry about the design getting knicked or anything.
You can add anything you want to the cutting board but I think a handwritten recipe from a relative that has passed away or a family favorite recipe is a perfect option for this project. It's something very personal that any person is going to love.
Learn all about sublimating on glass here.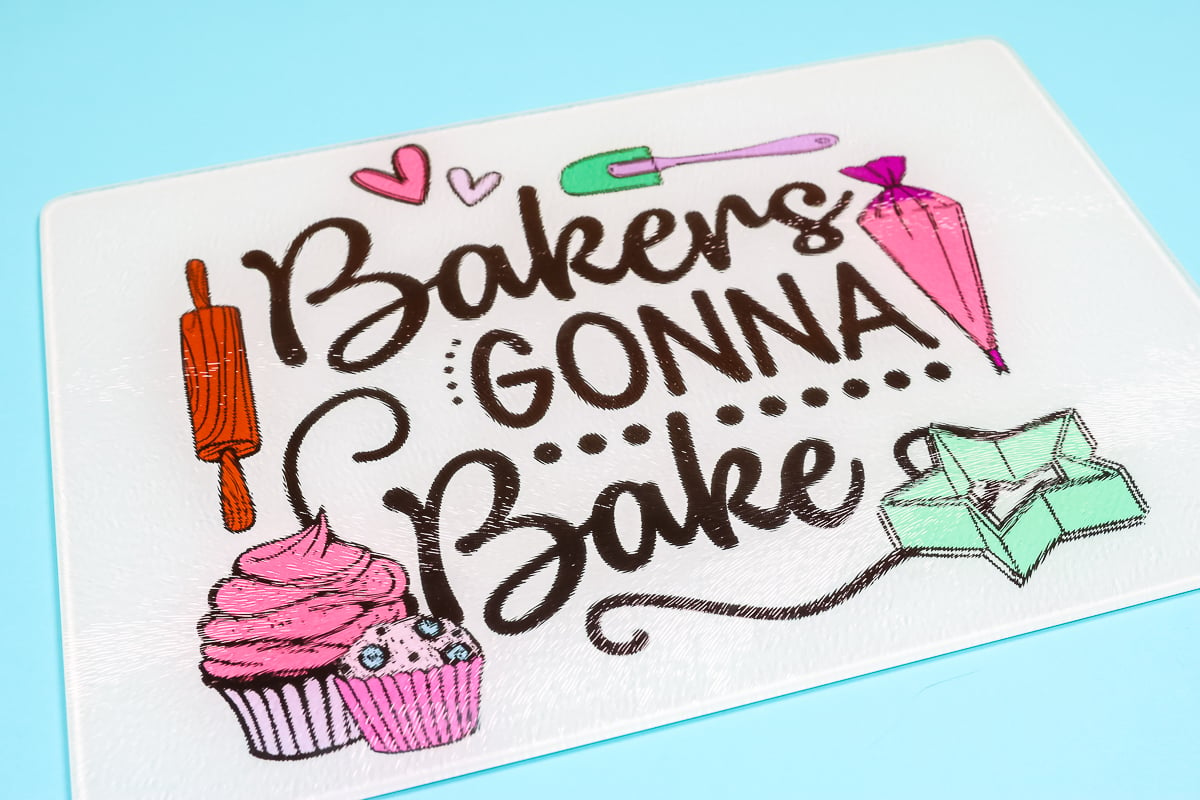 Sublimation Slate Photo
Just like the photo canvas above this is another photo gift. To me, slate photos are a more elegant gift. Slate comes in a lot of sizes so you can make them so they stand up but they also make ones that are small slate coasters.
I like to add pictures to my sublimation slate blanks but really you could add anything you wanted. For instance, favorite sports team images on coasters would make a great gift for a man cave. You can find my full post on sublimating on slate here.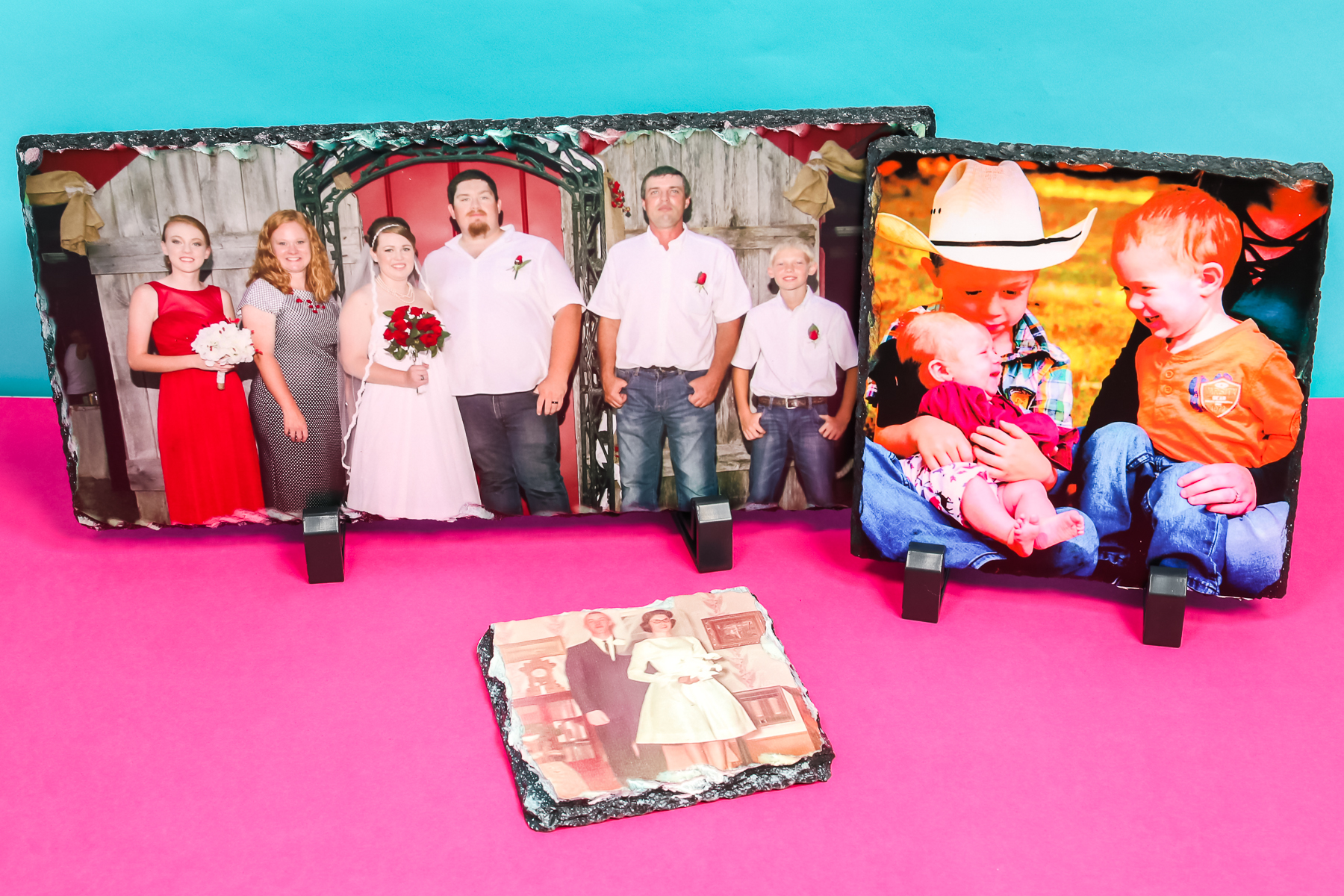 Sublimation Water Bottles and Tumblers
You knew water bottles and tumblers were going to make my list of favorite sublimation gift ideas right? I love to make these so much. They're quick and easy, and everyone loves a personalized tumbler!
I've made tumblers/water bottles for adults and toddlers alike. If you're stuck on what to gift someone, you should look at tumblers. They even make sublimation sippy cups! I'm telling you, customized drinkware is a great gift idea! Learn how to make your own here.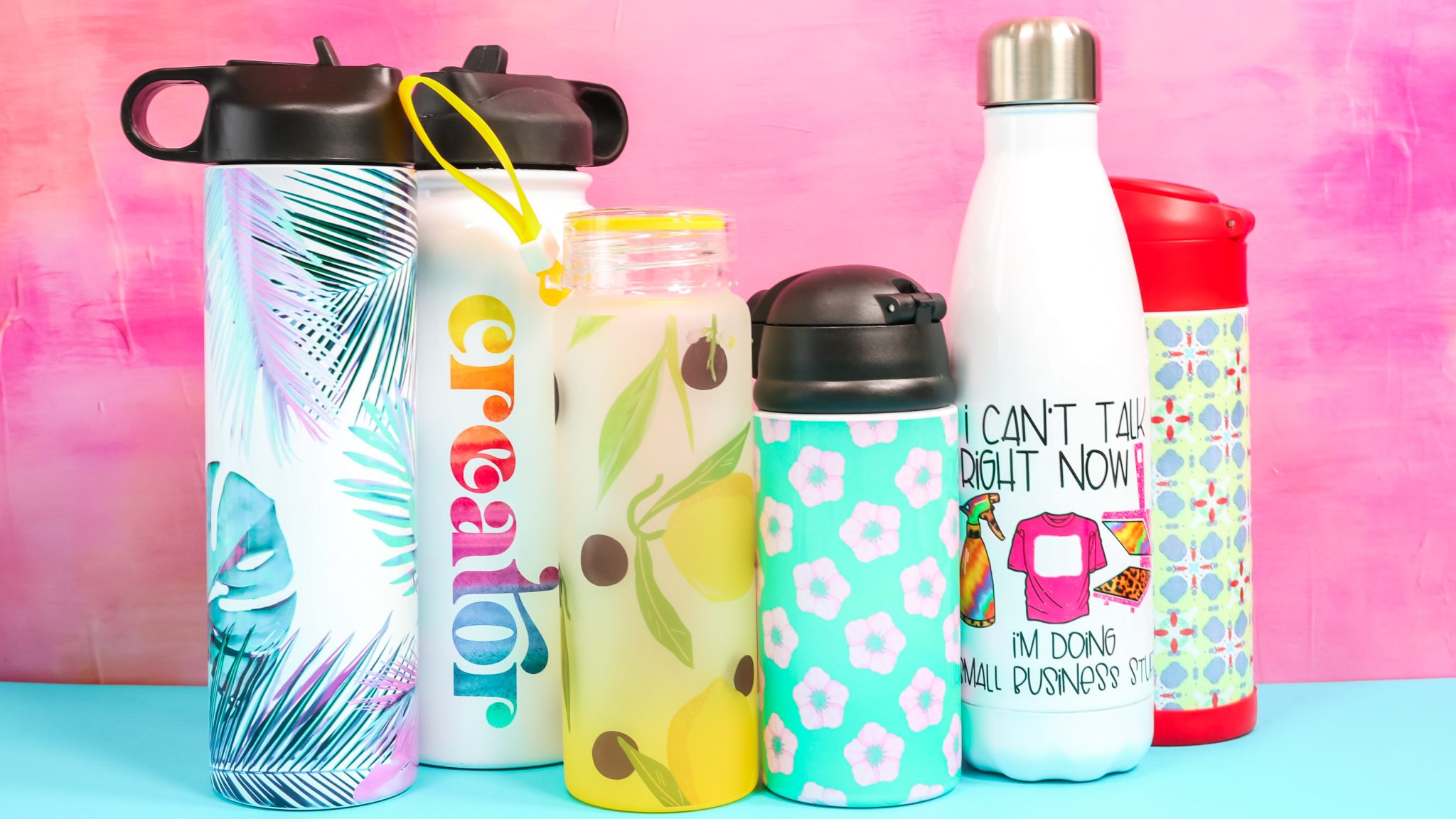 Sublimation Door Mat or Rug
Door mats make a great sublimation gift. They can easily be customized with a cute saying, the family name, or even just "welcome" and an image works. Using sublimation for these projects makes them really permanent and they last even longer than the painted versions you've probably seen.
I think these would be a great neighbor gift and they're really fun to make. Learn how here.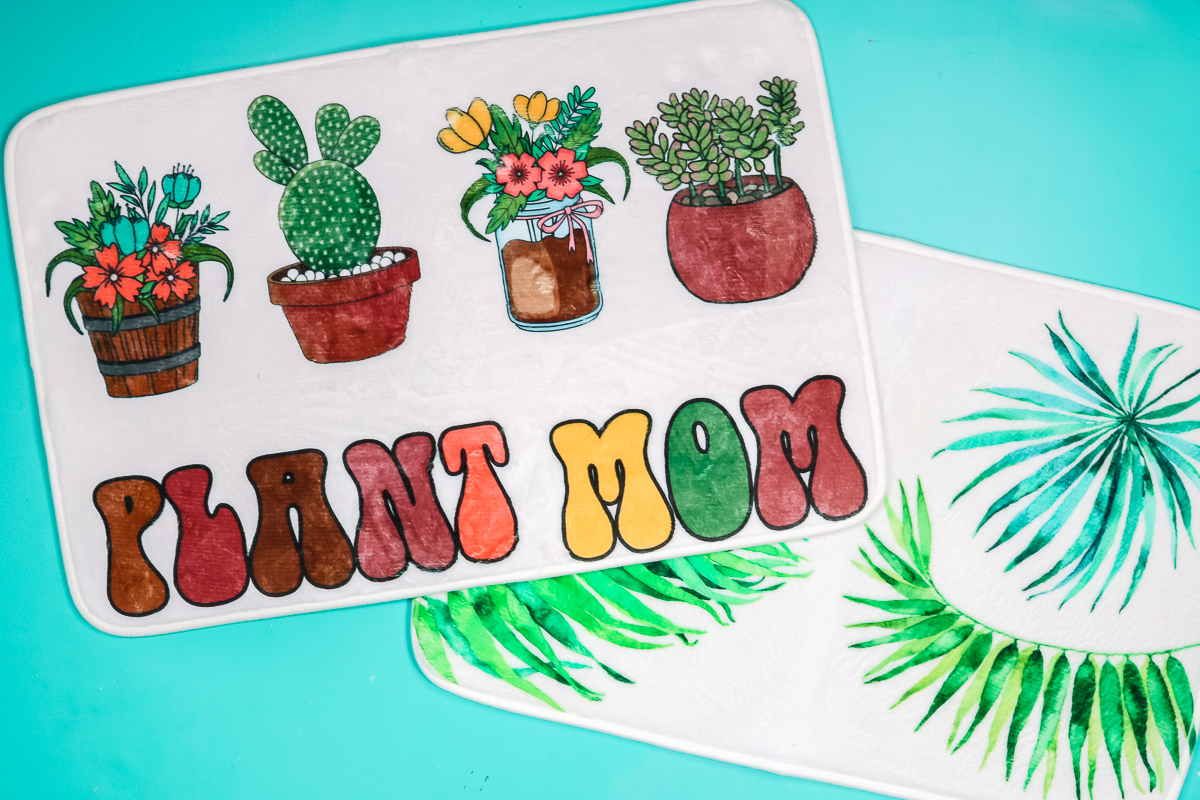 Sublimation Socks
The final sublimation gift idea I have for you today is socks. I can't stress how much I love to make sublimation socks. They're so fun and come in so many sizes they're a perfect gift for all age ranges.
Socks can be a serious gift or you can make them funny. Have you seen the socks with faces all over them? I made them myself and I think they're so funny. Learn how to make your own here.
You can really add anything you want to the socks. They make sublimation socks for babies, kids, and adults. You can also find them in a no-show or even knee-high versions along with everything in between. These are another great stocking stuffer option too since you can roll them up and just stuff them in the stocking.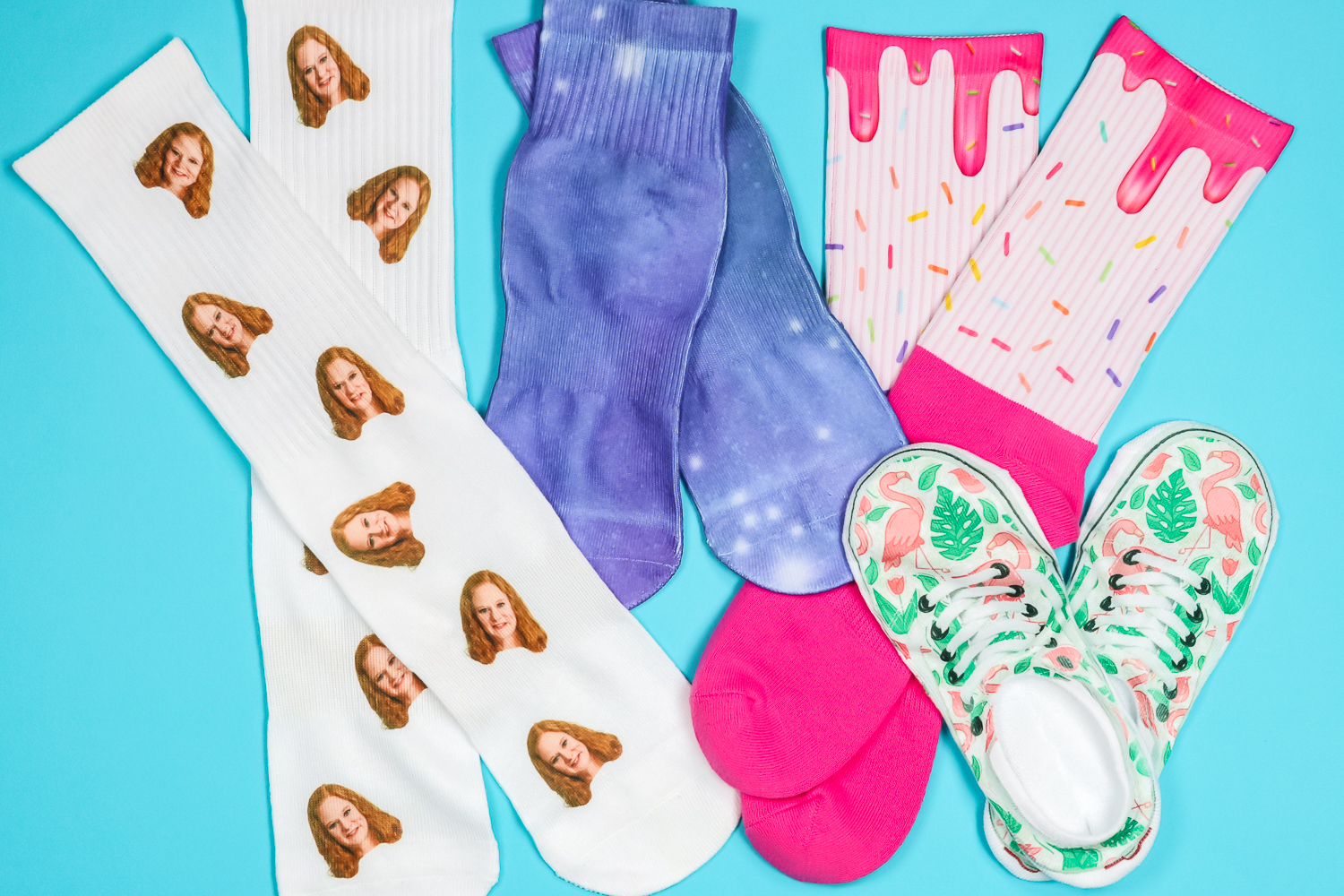 Finding Inexpensive Sublimation Blanks
There you have it. My list of 10 sublimation gift ideas. I really love to make all of these gifts and think you will too. I know the idea of sublimation gifts can get expensive but I wanted to remind you I have a whole video on finding sublimation blanks at Dollar Tree here.
If you're looking for fun inexpensive gifts this holiday season, check out that video and head to the Dollar Tree to find some of those blanks and you can have beautiful sublimation gifts without breaking the bank. I have so many ideas you could likely find a sublimation gift idea for everyone on your list.
I hope this post has helped you plan your gift-giving for the holidays. If you have other sublimation gift ideas, I'd love for you to share them in the comments.