These two weeks of handmade gifts have been great! If you are looking for handmade gifts for kids be sure to check out our round up on that as well. Now for our handmade gifts for adults round up! Over 60 ideas for every adult in your life…man or woman. Come see the great ideas and get started on making gifts for this holiday season. Giving handmade for the holidays can mean an extra special gift from the heart. It can also mean a budget friendly way to make sure that everyone on your Christmas gift giving list is happy.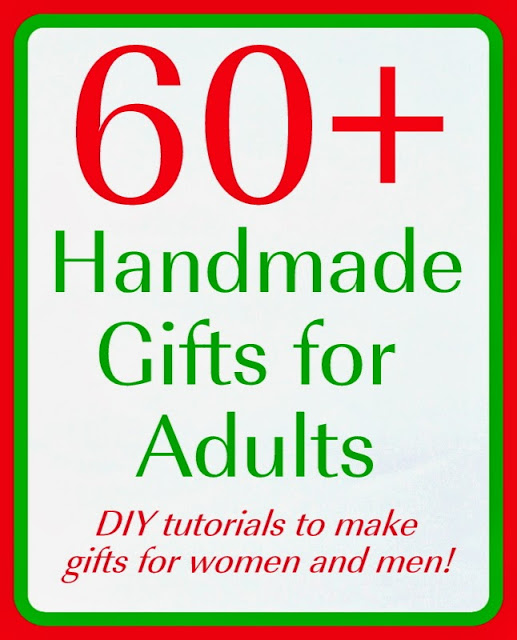 Just click on the image below that you love and you will be taken to the step by step instructions for each of these handmade gifts. Bookmark or pin a few for everyone on your gift giving list. Even if you don't make these this Christmas, these ideas can be perfect for any holiday. If Mother's Day or Father's Day has you stumped, reference our great list for those holidays as well! Now get started today making handmade gifts for the adults on your holiday gift list.
Handmade Gifts for Adults
Those are great ideas for adults but maybe you need ideas for the kids as well?
Click here to see handmade gift ideas for kids
.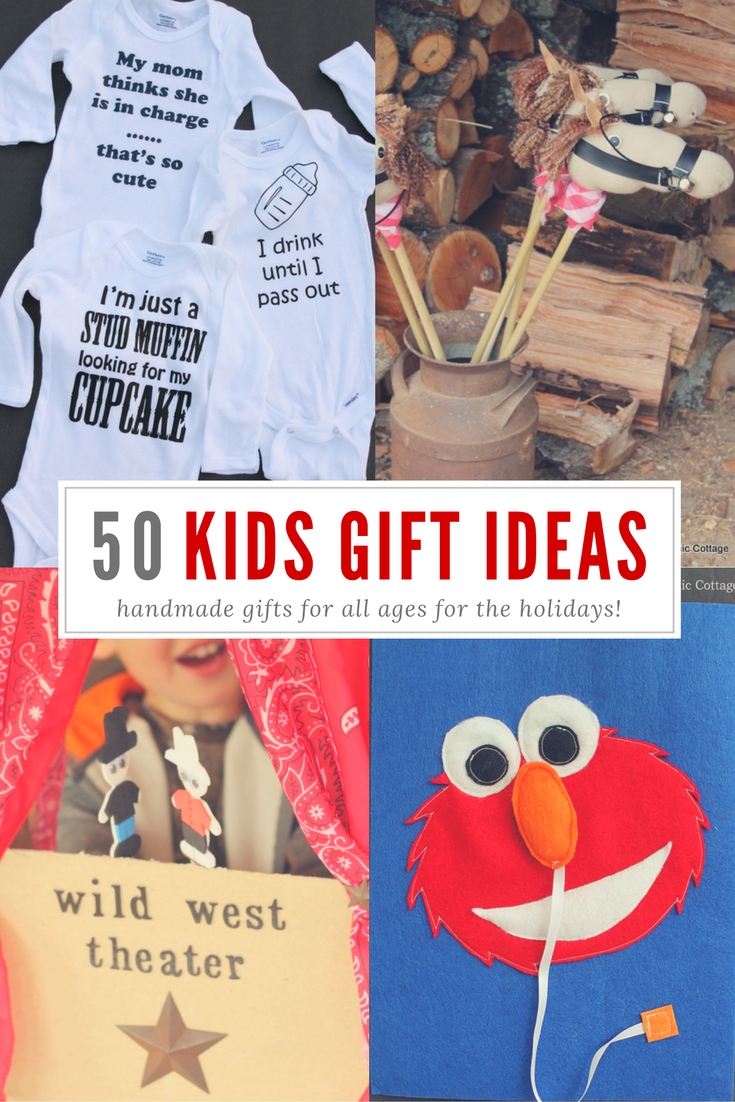 You might also enjoy these handmade gifts with labels from Mad in Crafts. A customized label can make a handmade gift extra special. And these are all free to print at home!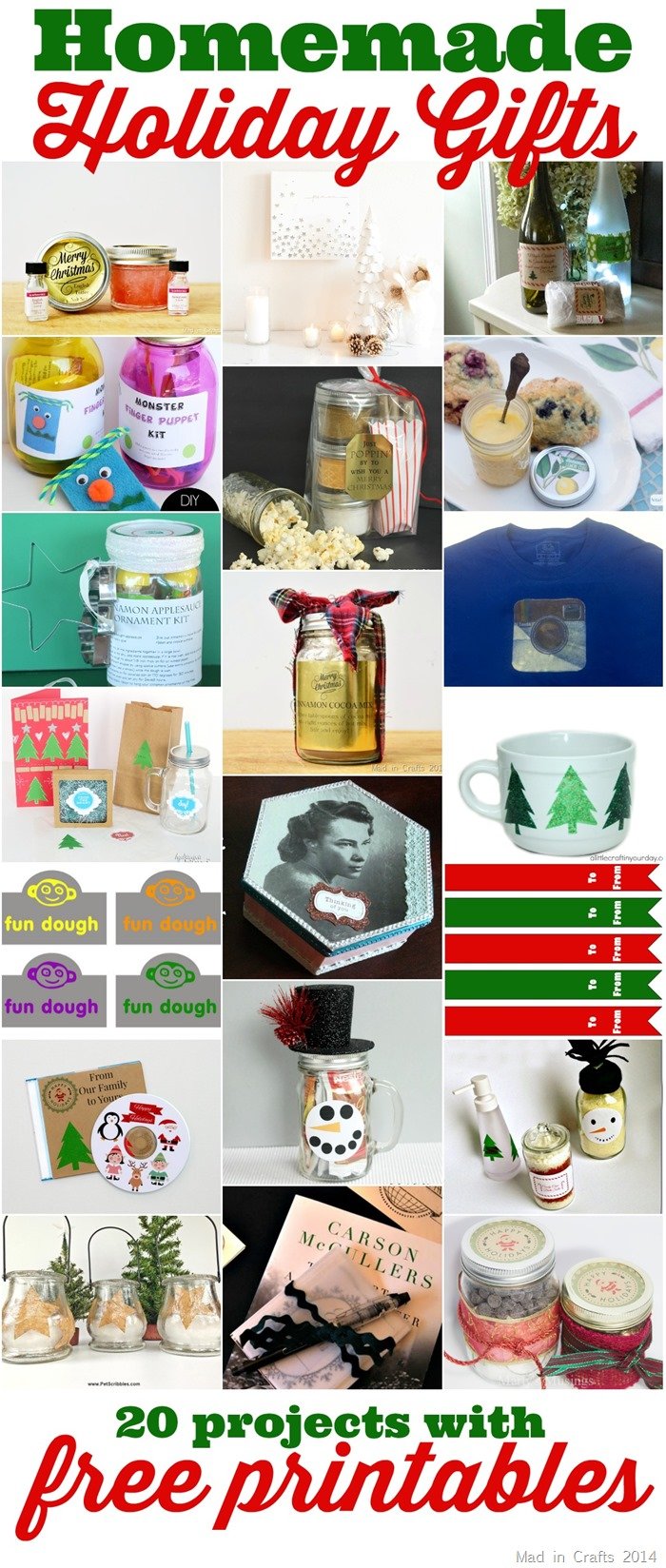 Don't forget teacher! Click here to see our list of handmade gifts for teachers.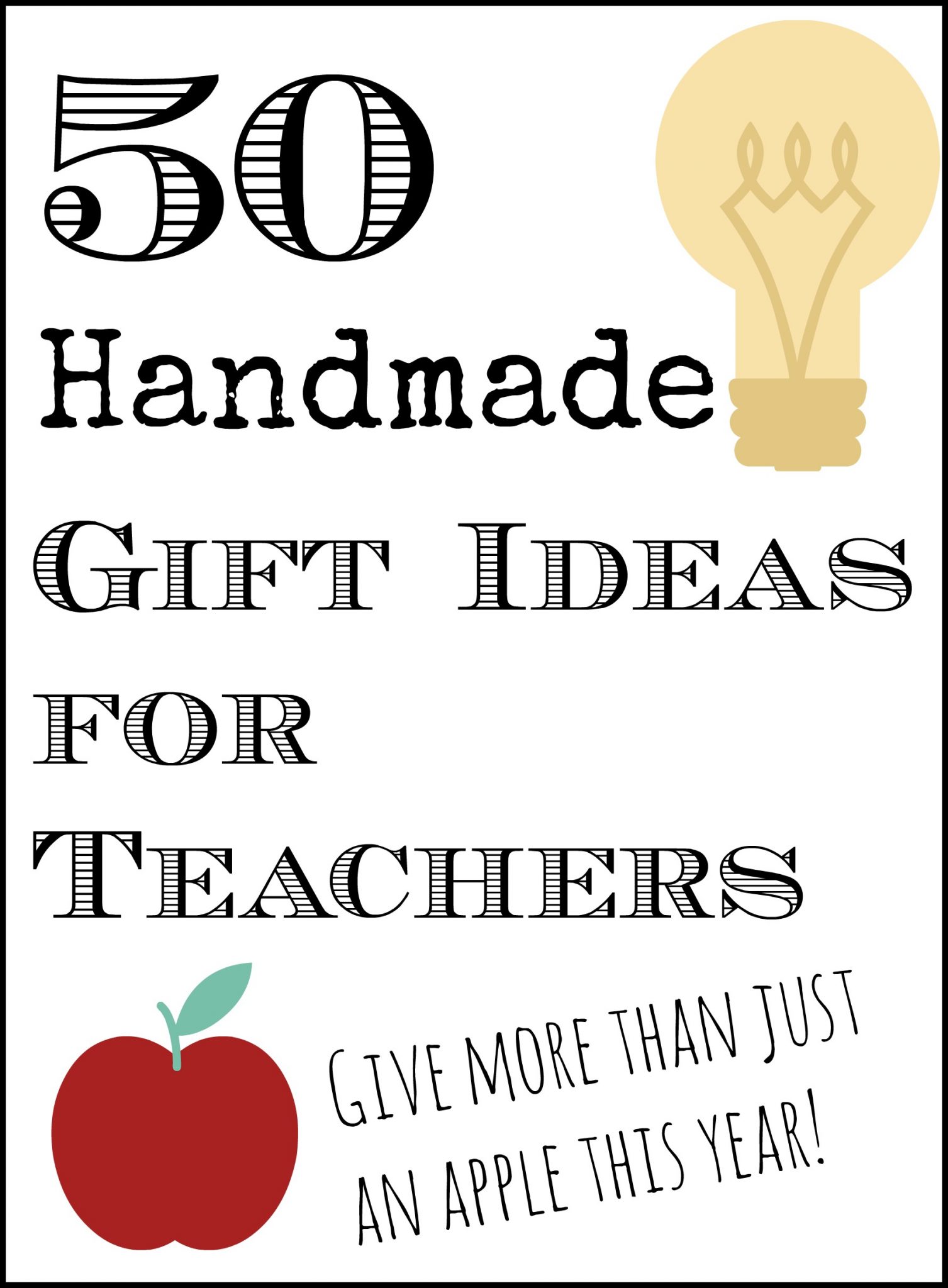 Give handmade this holiday season with our ideas for handmade gifts for adults! You will love giving handmade and your recipient will love the extra thought and effort! If you are on a budget, this list is definitely for you.