Ever since the release of the Cricut mug press, I have had many requests for more sublimation mug designs. So, today I have for you 13 free downloads that you can use to make mugs for just about everyone on your list. Grab your Cricut mug press or any other way you have for making mugs and get started creating. I know you will love the results. Don't have a mug press? Well, you just might want to scroll down as I have a giveaway for one at the bottom of this post as well!
Bee Kind Mug SVG
First, you can get my bee kind design by signing up for the newsletter in the box below. Then you can keep scrolling to get the other 12 designs for your other mugs. Look for a form below with a picture of the bee kind mug then add in your information. A ZIP file will be sent to your email after signing up. If you already get our newsletter, just add in your information again as you will not be signed up for anything further.
Please note that this file is for personal use only. You can contact me to ask about commercial use or if you have any issues with your download.
How to Use Your Mug Wrap SVG File
Now that you have your sublimation mug designs, how do you use them? First, you will want to upload to Cricut Design Space. Please remember that when on a computer the SVG file can look like an HTML file. Just upload that file to Design Space for optimal results. Both the small and large mug wrap will come in at once. You can ungroup and get rid of whichever one you don't need.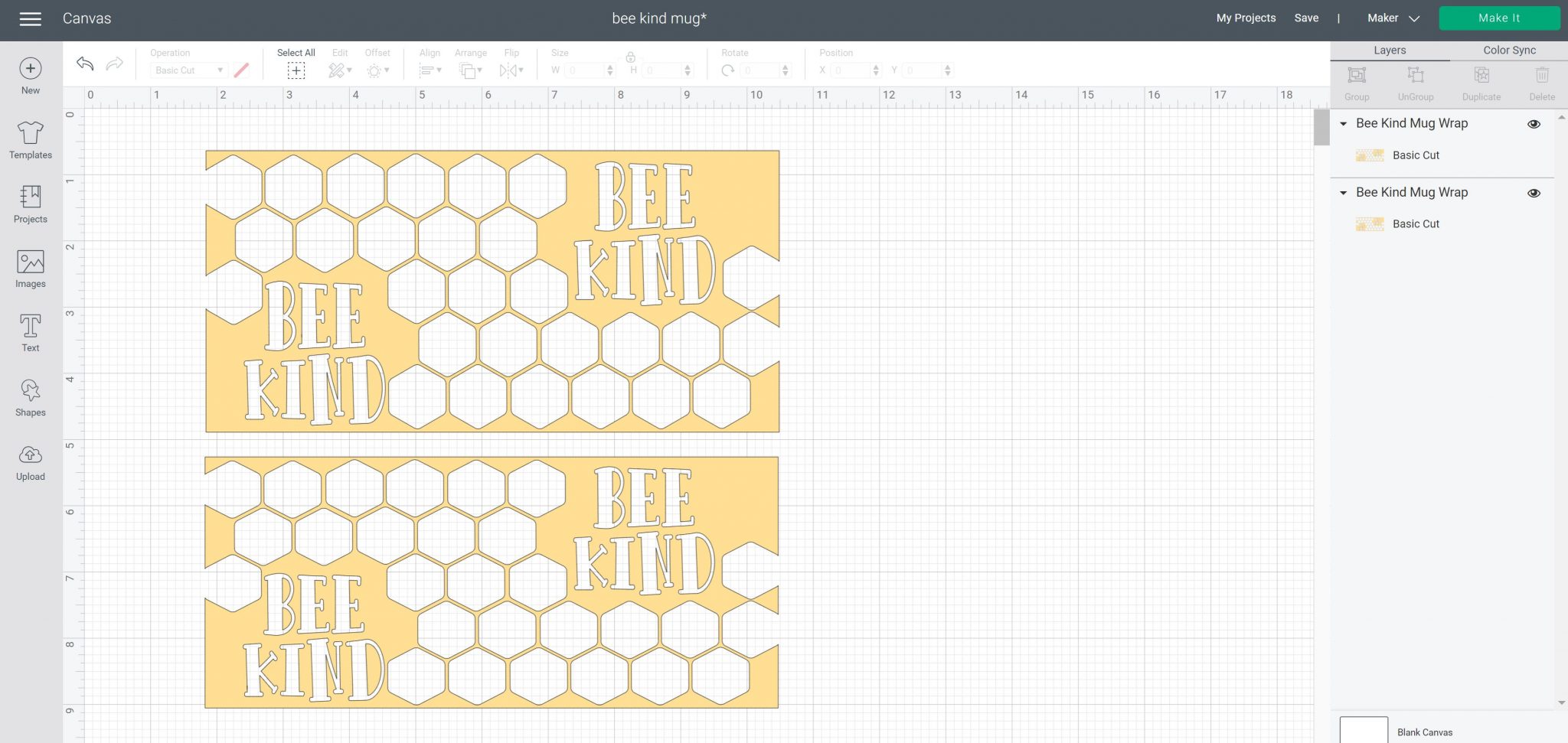 If you will be using Infusible Ink and you would like the wrapper to cut as well to have the template under your handle, you will need to add one more element. I generally filter on the left for large much designs and search for ripped them add this template.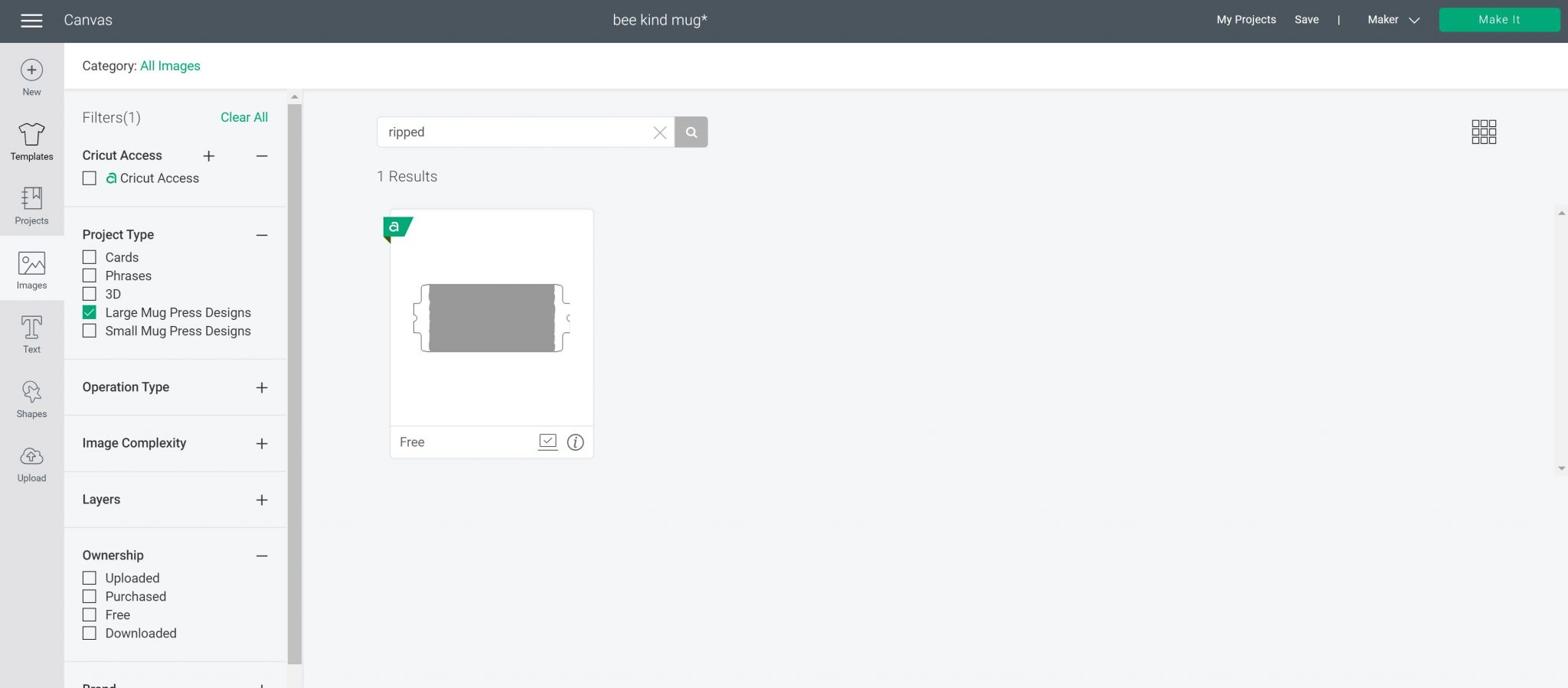 Once that is on your canvas, delete off the ripped portion so you just have that outer template.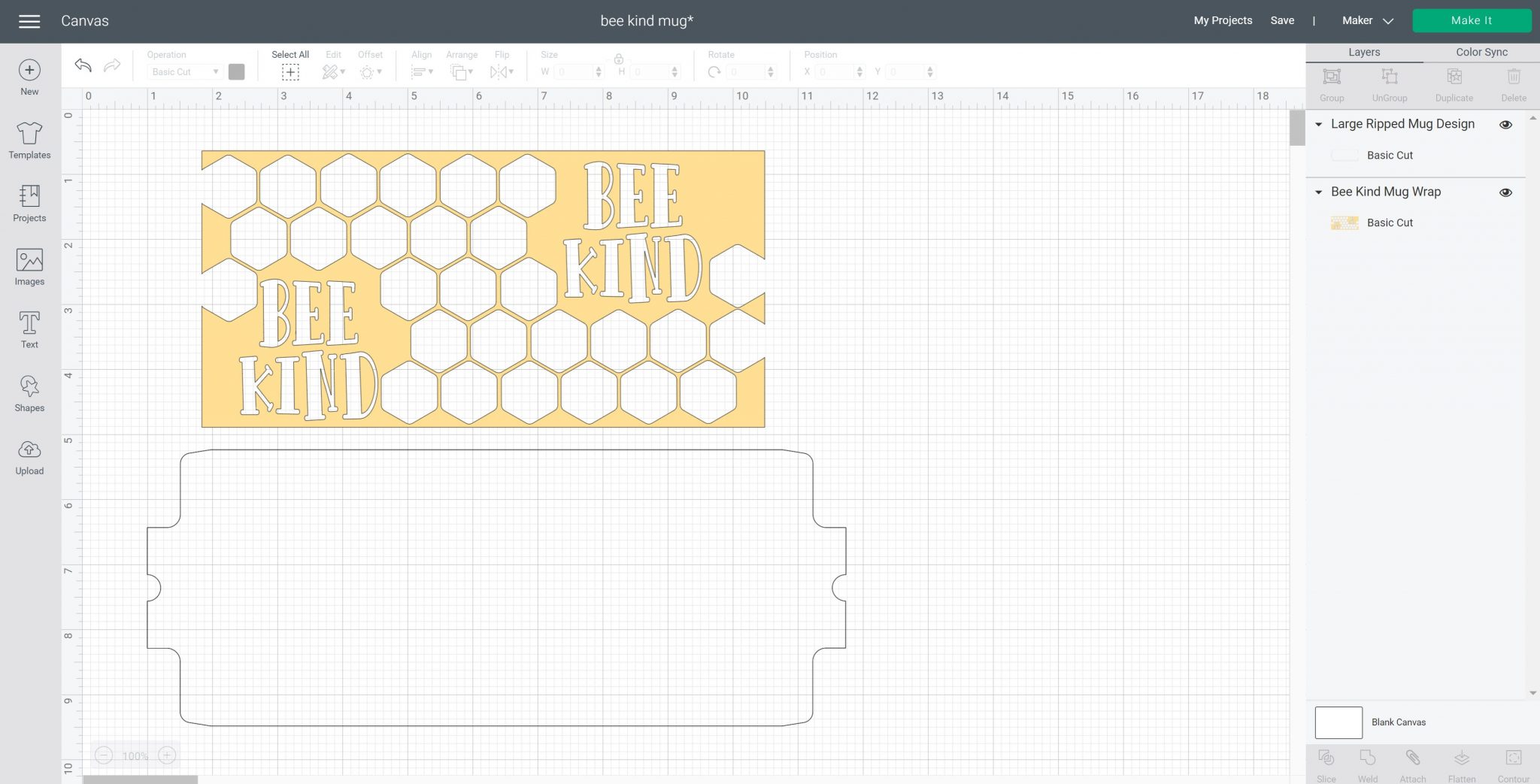 Pick both pieces and choose align then center. Then while both pieces are still picked click attach.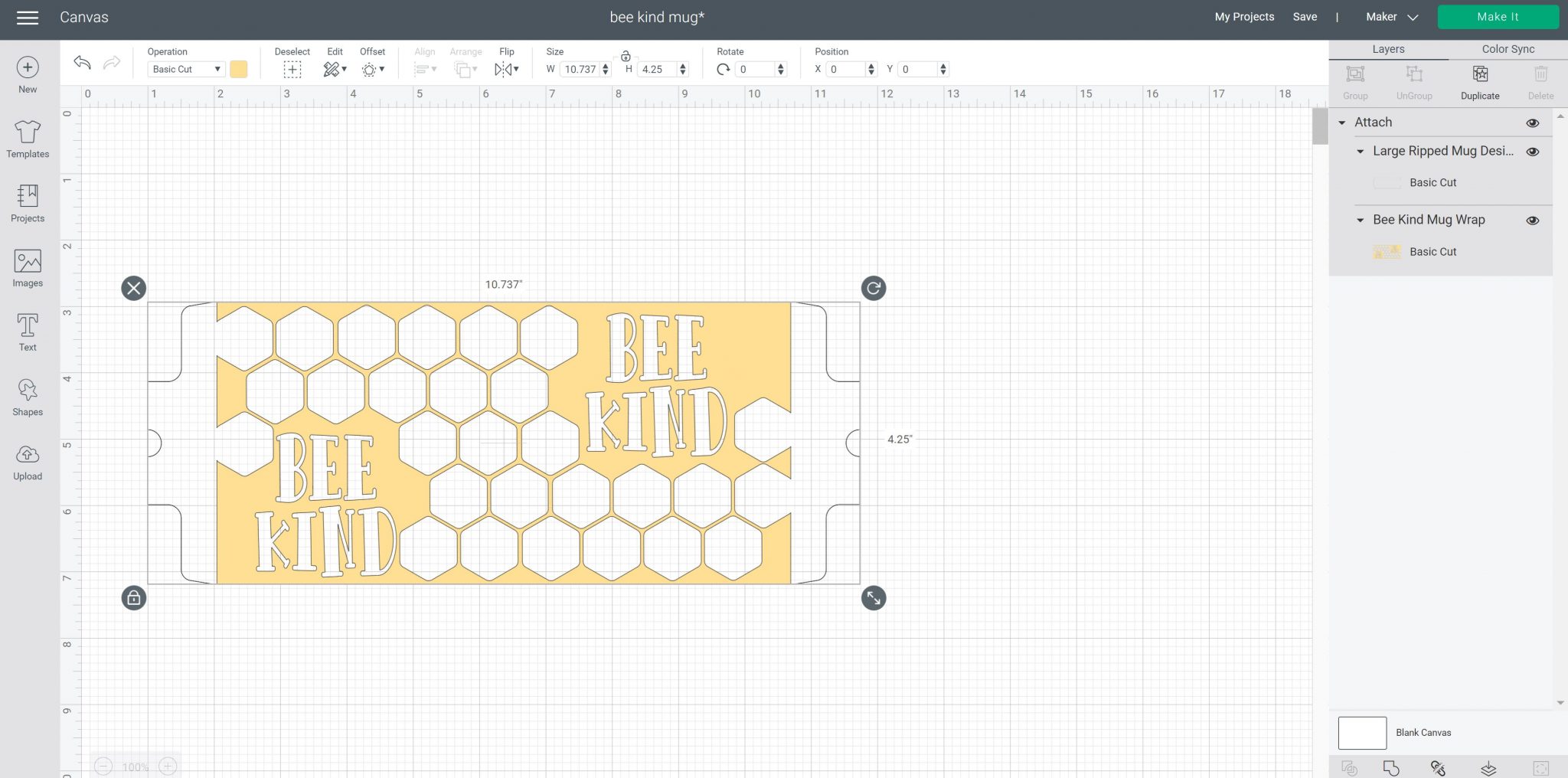 You can now cut your design from Infusible Ink and apply it to your mug. You can see how to use Infusible Ink with the mug press here.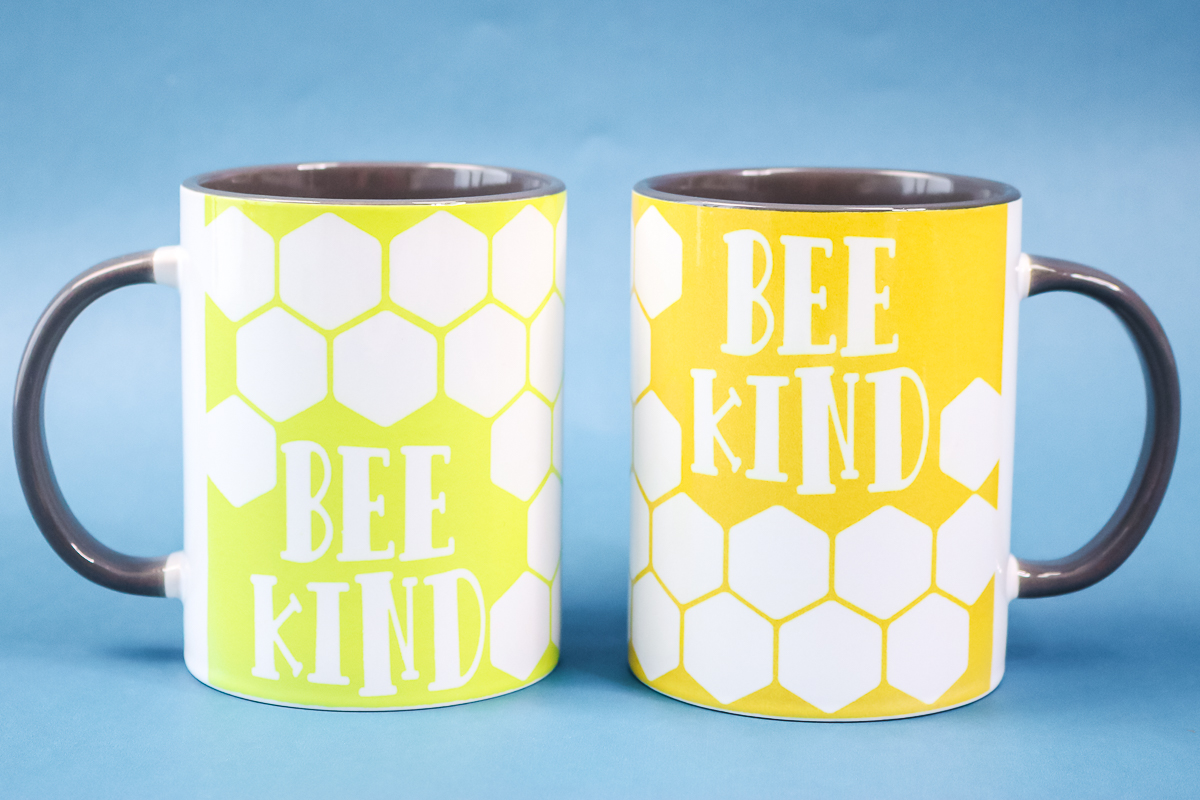 I used two different shades of yellow on two grey handled Cricut mugs. I love the grey mugs and how great they look with a design on them! You could also use the download about with sublimation. Just print the PNG file that is in your ZIP download instead of adding the wrap to a template as shown above. Either way, you are sure to love all of the mugs you can create!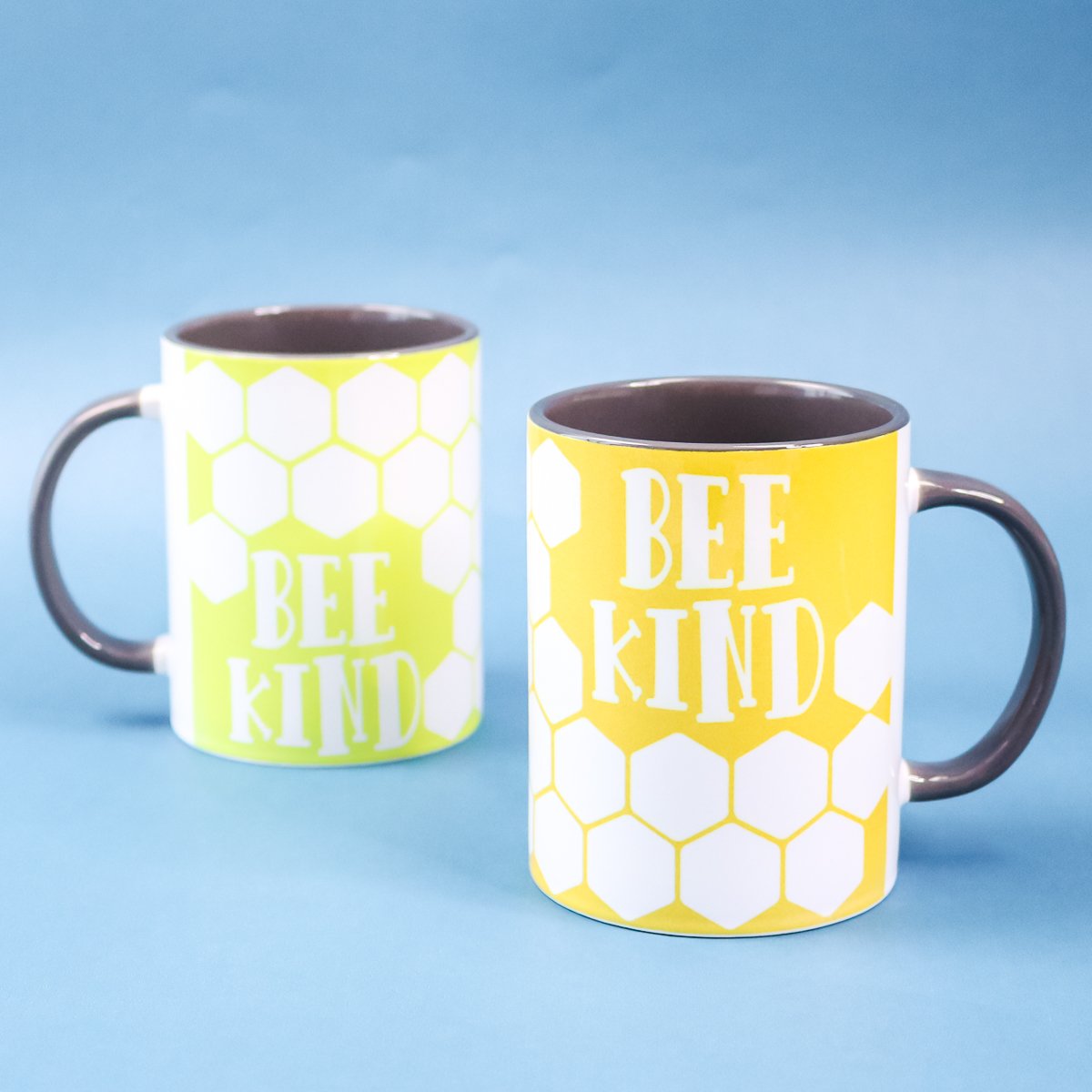 So, will you be using these sublimation mug designs to make some creations of your very own? I must say that I am obsessed with making mugs for just about any occasion!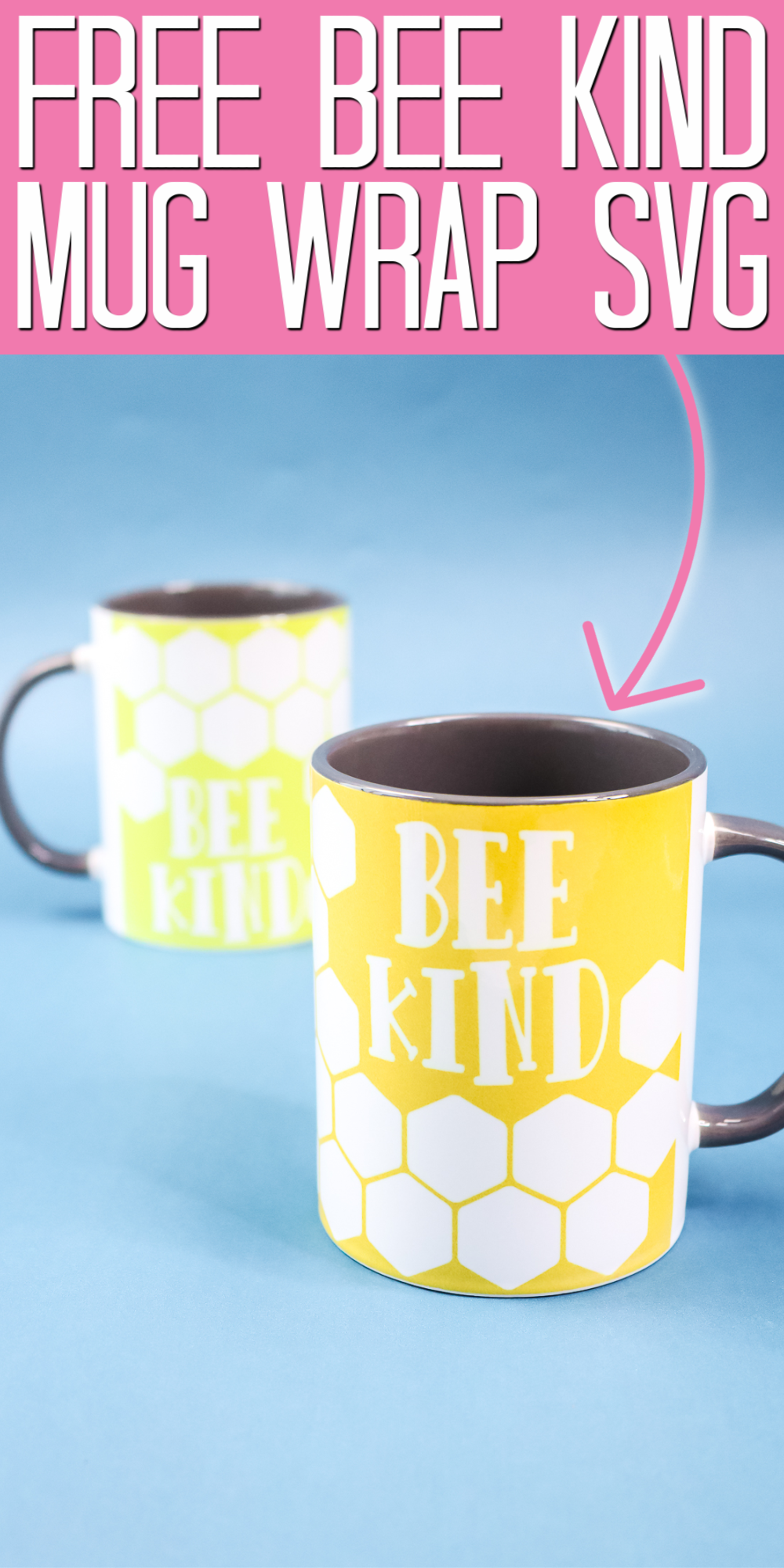 Sublimation Mug Designs
I promised you even more great mug wraps to add to your collection and I have 12 more below that you can download for free as well. Just click on the link for each one and follow the instructions at each link to access your download.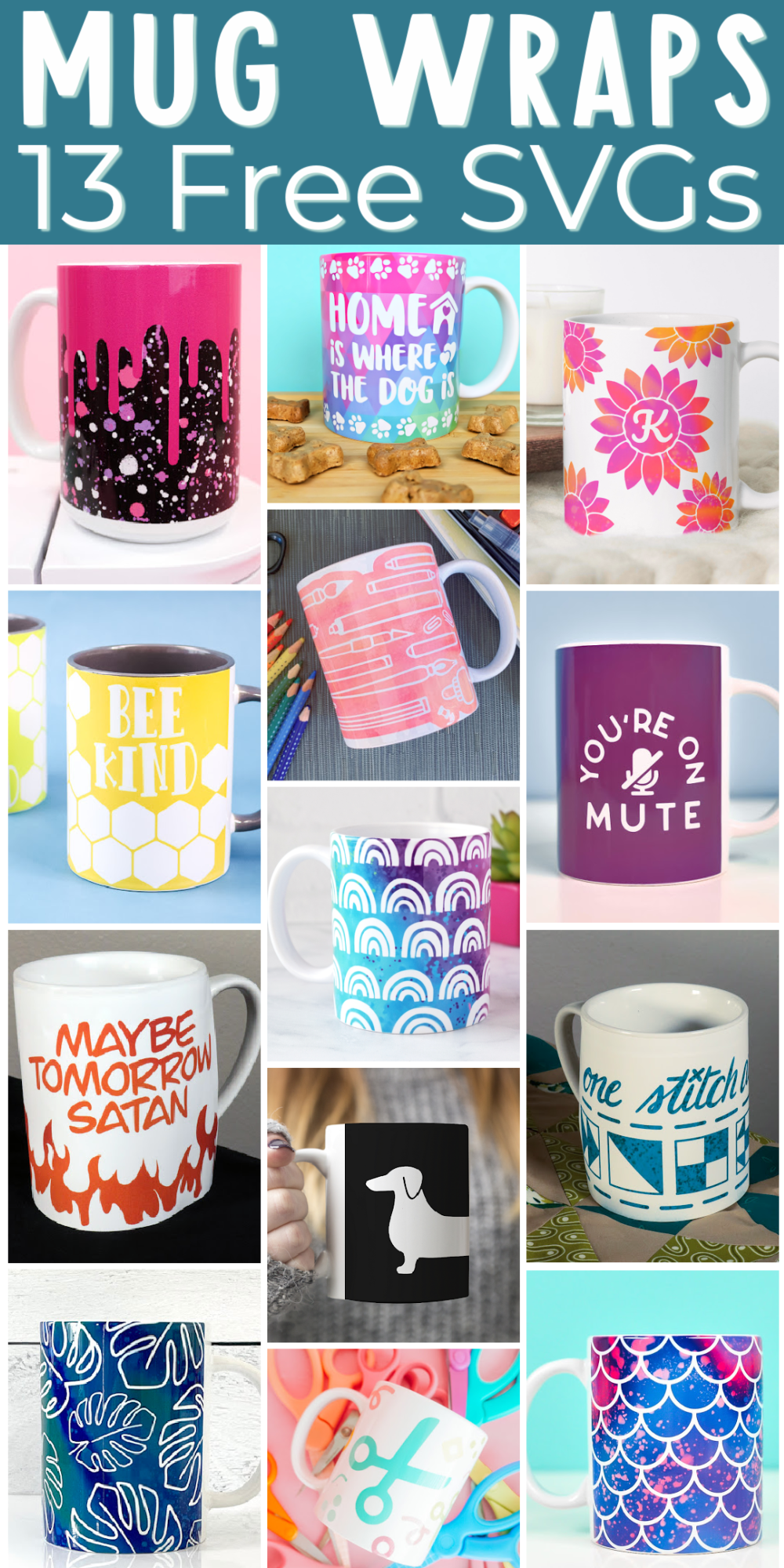 So, grab your sublimation mug designs and get started creating! Whether you make my bee kind mug or any of these other cute mug designs, you are sure to love the results!
Win a Cricut Mug Press
Are you ready to win yourself a Cricut Mug Press? Just follow the directions in the widget below to enter to win the prize pack shown. You can come back here to see the winner once the contest ends. Remember you must be 18 years old or older to enter. This contest is for the US and Canada only please and void where prohibited. Once the contest ends, the winner will be contacted for their shipping information. Good luck!
a Rafflecopter giveaway