I know more and more people are getting into sublimation printing at home. Before you purchase a sublimation printer, either for business or for just at-home crafting, there are a few things you should know. As the holidays approach, I figure more and more people will be looking into sublimation. I wanted to do a post on five things you should know before you dive into sublimation printing. These are questions and issues that I see people run into all the time.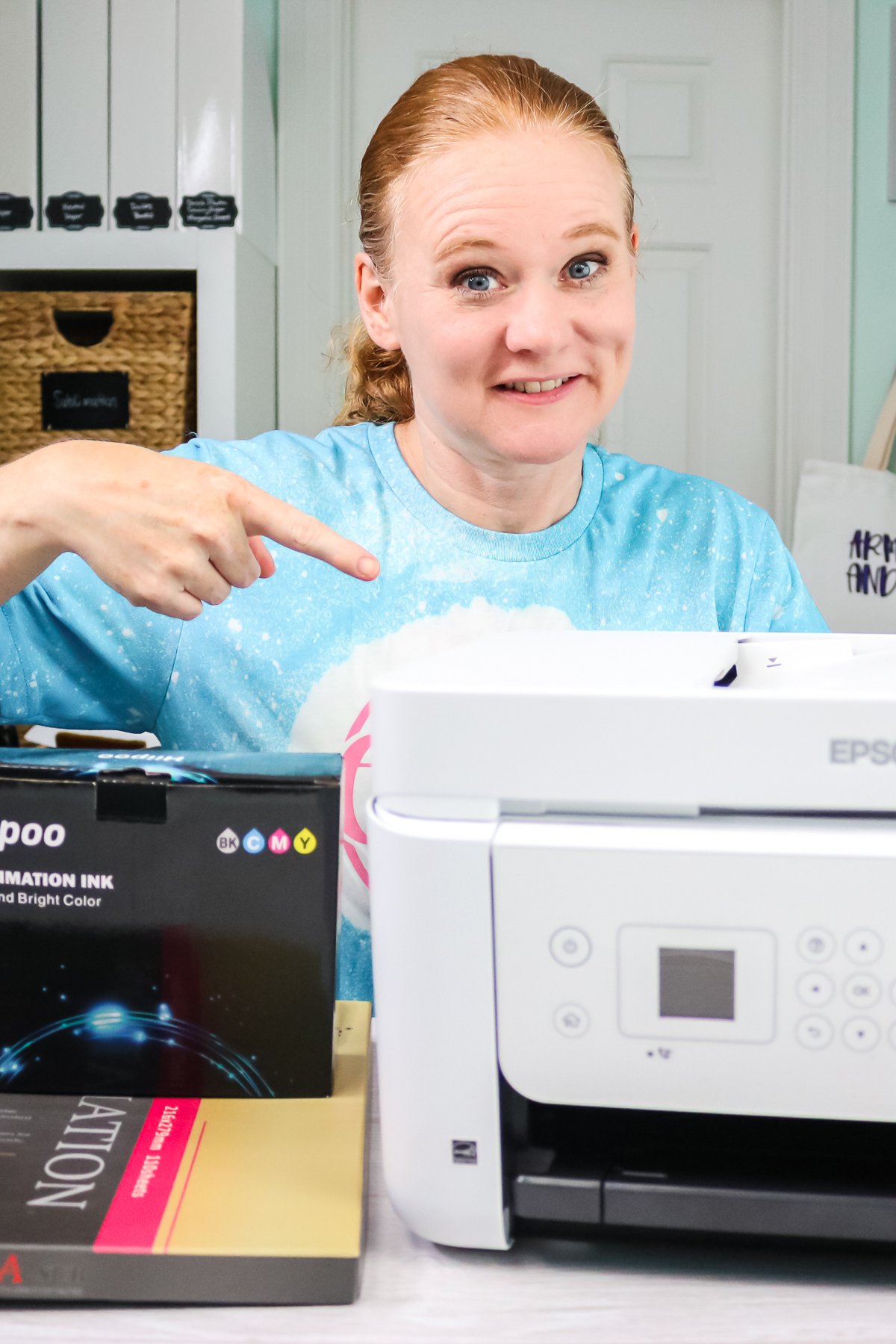 Sublimation Printing at Home
Just click play on the video below to see my top 5 things you need to know before getting started with sublimation printing at home. Some of these things you may know already while some may come as a total surprise!
Can't watch the video or miss some of the information? You can also follow along below!
Sublimation Supplies I Use:
First, here is a list of supplies that I use if you are looking to purchase any of the items mentioned.
You can find a more complete list on my post about sublimation supplies here.
#1 Finding the Correct Blanks
Let's get started with issue number one. You need a polyester or light surface to sublimate on. People think if they get a sublimation printer, sublimation ink, and sublimation paper that they are ready to go. They are ready to add things and images to all the shirts, all the mugs, all the things, and that is simply not true.
Sublimation is a chemical reaction and it needs some sort of polyester to react with. Whether your shirt is made out of polyester, or there is a sublimation coating or polyester coating on your ceramic mug, those have to be present for sublimation to work. You can see a list of my favorite sublimation blanks here.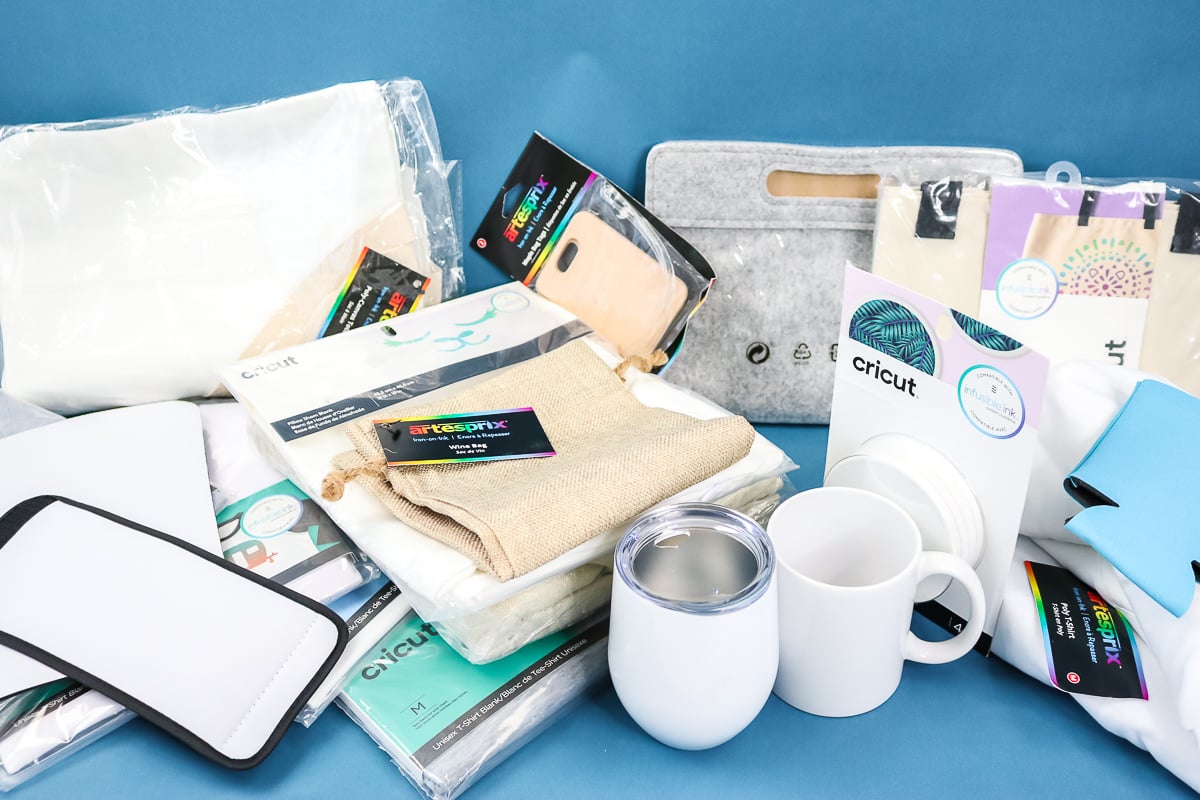 The number one thing I see people do is to get their first print off their sublimation printer and apply it to a mug from the dollar store or a 100% cotton shirt and then say that either their image doesn't transfer at all, or that it's super light. Both of those issues will happen when you don't use the proper surface. You need to be aware that you must have a polyester surface.
Also, sublimation is transparent. You can actually see through it when it's on your surface. Any color on your blank will actually come through the sublimation. For example, if I were to sublimate on a black shirt, you wouldn't be able to see the ink. The black would show through the ink and therefore you would not be able to see anything.
There are some ways around this and you can see some ways to sublimate on cotton as well as dark surfaces here. There's just an extra step that you have to do in order to sublimate on those surfaces. However, it does take that extra step, extra supplies, and extra knowledge. You do need to be aware of that before you dive into sublimation printing.
#2 Start Up Costs
The second thing you need to think about is the costs to get started. You might need quite a few things to get started with sublimation. I mentioned a few of those already. You need a sublimation printer with sublimation ink and sublimation paper. Yes, you need all three of those things.
Also, please be aware that you will need a separate printer that is not your home printer. The same printer will not work for both sublimation and for stickers out of your Cricut machine – you need a separate printer for both of those operations. You'll need a whole other printer in your home, and in that printer, you will need to add sublimation ink to the printer itself. Only a few printers are able to do this and you can find my conversion post here.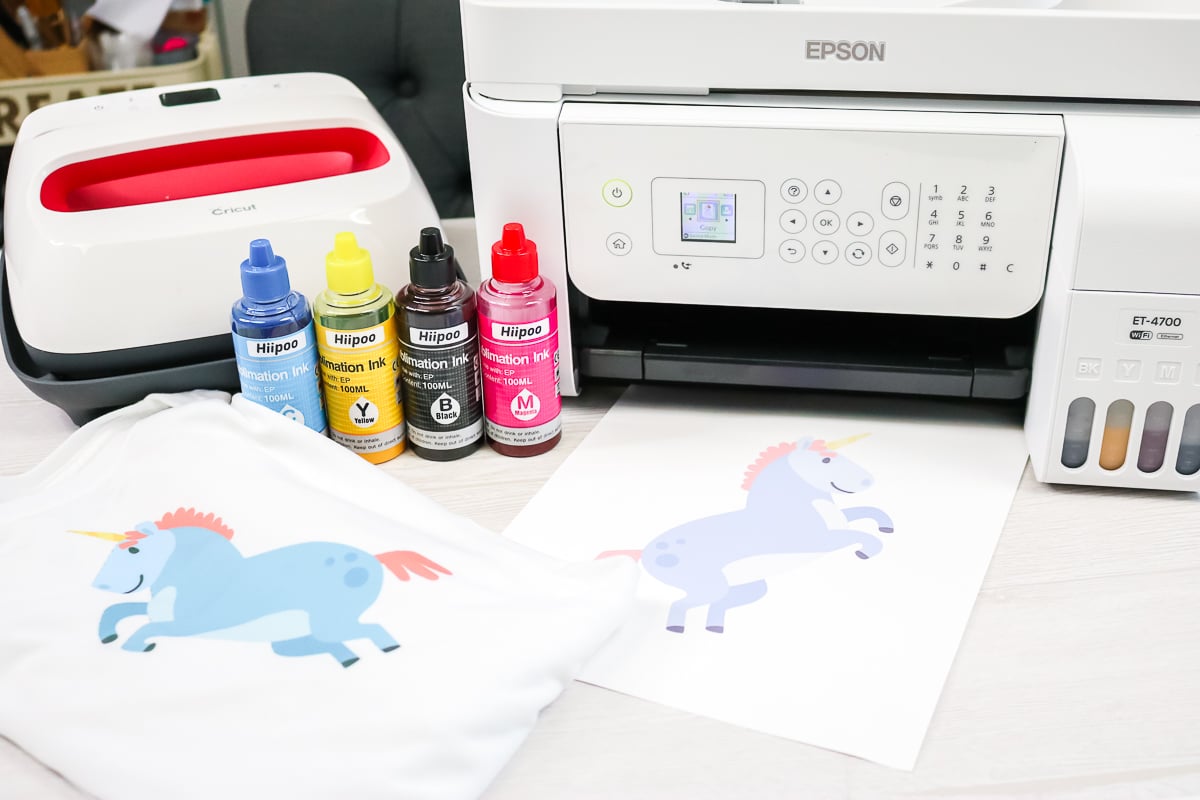 If you don't want to convert a printer as I have, then you can jump all the way up to a sublimation printer, such as a Sawgrass printer. This type of printer is made for sublimation and comes with sublimation ink. It just depends on how much you want to invest. A beginner might just go with the Epson EcoTank and convert it themselves into a sublimation printer in order to get into sublimation crafting at less cost. As your business grows, you may find that you need a more professional sublimation printer. However, some people choose to start at the more professional level.
I also always recommend sublimation paper that you print on in order to transfer your design. We already talked a little bit about the blanks and the special blanks you'll need with a polyester-based or polyester coating over the top. Other supplies you may need include heat-resistant tape and protective paper.
There are some sublimation blanks that you will need some specialty foams and some special Teflon. You might want a convection oven for larger blanks. Once you start with shirts, you may want to add mugs. If you want to sublimate on glass, you'll need a few other supplies. It does snowball so please be aware of the costs before you enter into this craft.
#3 Heat Source Options
While we're talking about costs, let's go to number three. To make that chemical reaction happen with sublimation, you need a heat source. I recommend a heat press for most items. Sometimes you can get by with an Easy Press, depending on your project. However, an Easy Press will not work for all sublimation crafts. Some sublimation blanks require heavy pressure to be pressed down onto the sublimation blank, and you can't always get that with the Easy Press.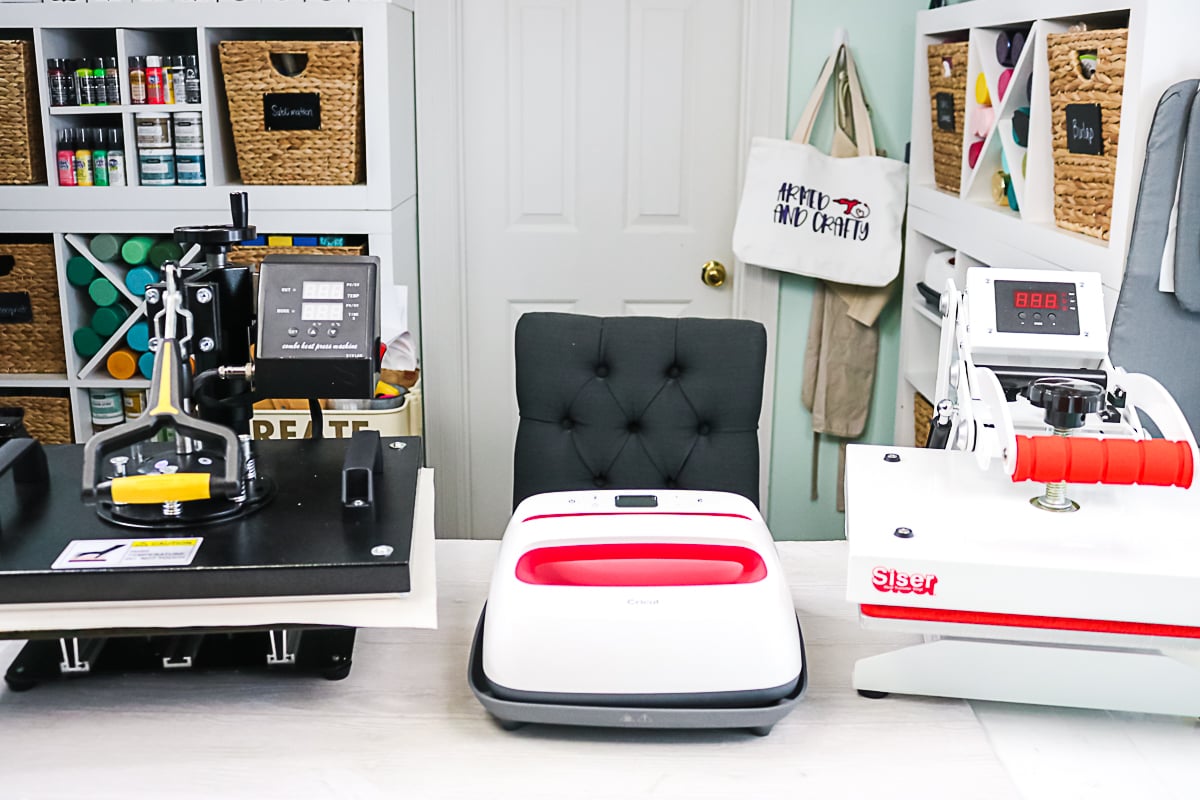 You can also get other heat sources which add to your costs. Convection ovens, mug presses, tumbler presses, and so much more. You may find that you want more items as your knowledge of this craft expands. You may want to factor at least one press into those beginning costs that we talked about. Try my heat press buying guide here for help.
#4 Printer Color Correction
When you convert that Epson EcoTank printer, the colors might look a little weird depending on your printer model and the ink you put in it. The printer itself is made for inkjet ink and the colors of sublimation are a bit different. That leads to the need for color correction and correcting the colors that are coming from your computer to your printer in order for it to print correctly.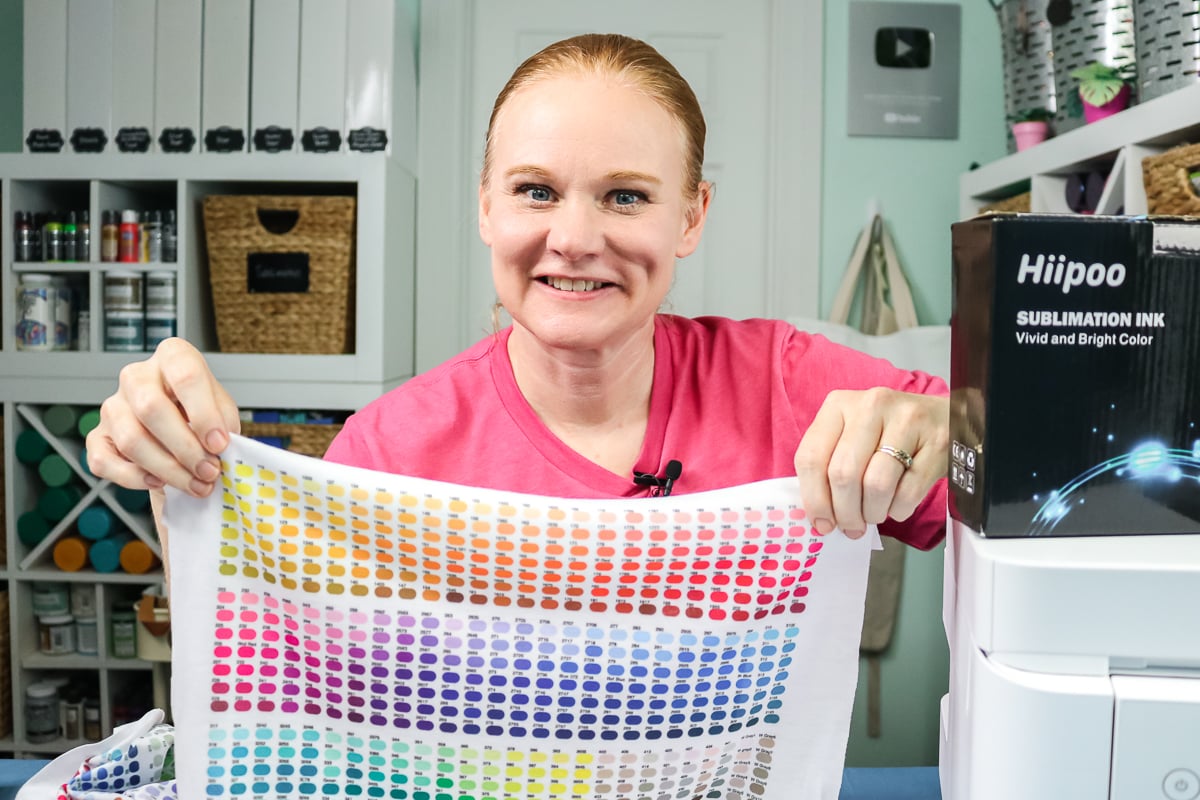 The issue is that color correction cannot happen with base programs that you might be used to. I use Photoshop for my color correction. There are a few other programs on the market that can handle color correction, but generally, you have to pay some kind of fee to get those. I always recommend that you print something, press it, see what it looks like, then decide if you need color correction. It's going to be dependent on what the project is, what you are printing, the image you're printing, what the colors are, what you are pressing on, and more.
#5 Sublimation Troubleshooting
This is a whole new craft with entirely new issues. The troubleshooting is not the same as what you're going to find with any other craft project. You can start with my post on common sublimation issues, but you're definitely going to run into some really weird things. Heat, time, and pressure all factor into sublimation printing. We already discussed color correction then you have printer clogs as well. There are all of these issues that you've never heard of before and it opens it up with sublimation.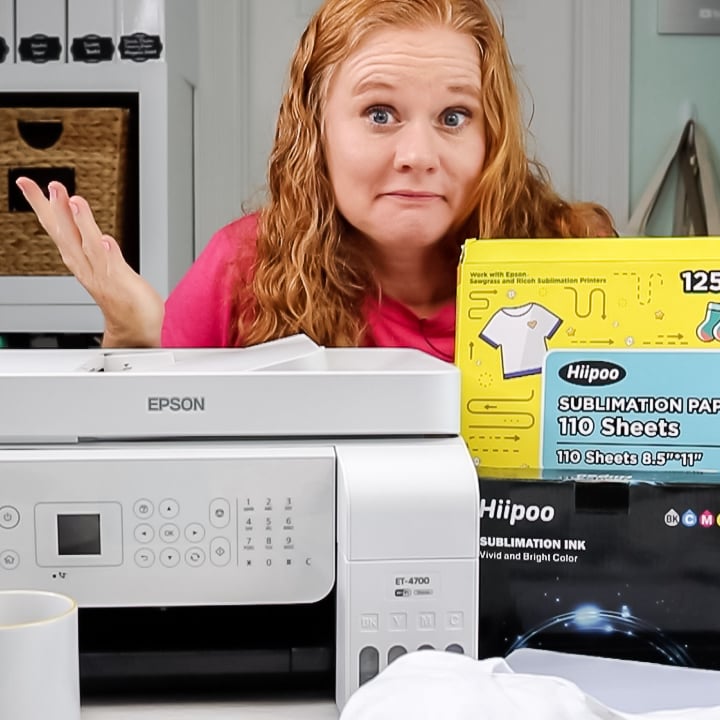 Another thing I wanted to mention here is that every blank is different. You need to check the manufacturer's instructions for things like time, temperature, and pressure. Let's say I get a tumbler from one manufacturer and then I get one from another the next time. The other manufacturer's tumbler might require slightly different settings in order to get a good sublimation print. A lot of people don't realize that. They think there is something wrong with their printer, when in fact they should have changed their settings for that manufacturer's recommendations.
Sublimation printing at home is definitely something that requires a little troubleshooting, a little thought, and a little knowledge. You may find that you need to gain a bit of experience with sublimation printing before you get really good at it. I would keep that in mind before diving into this craft.
Free Sublimation Beginner's Class
I've given you five things to think about before diving into sublimation printing. If you are ready to dive in or want to learn a bit more, I have something for you. I started a free sublimation class for those of you that are getting started with sublimation. You can sign up HERE and the lessons will start coming to your email inbox. You can learn a little bit more about sublimation, or if you've just purchased your sublimation printer, start with our first class and soon you will be a sublimation expert.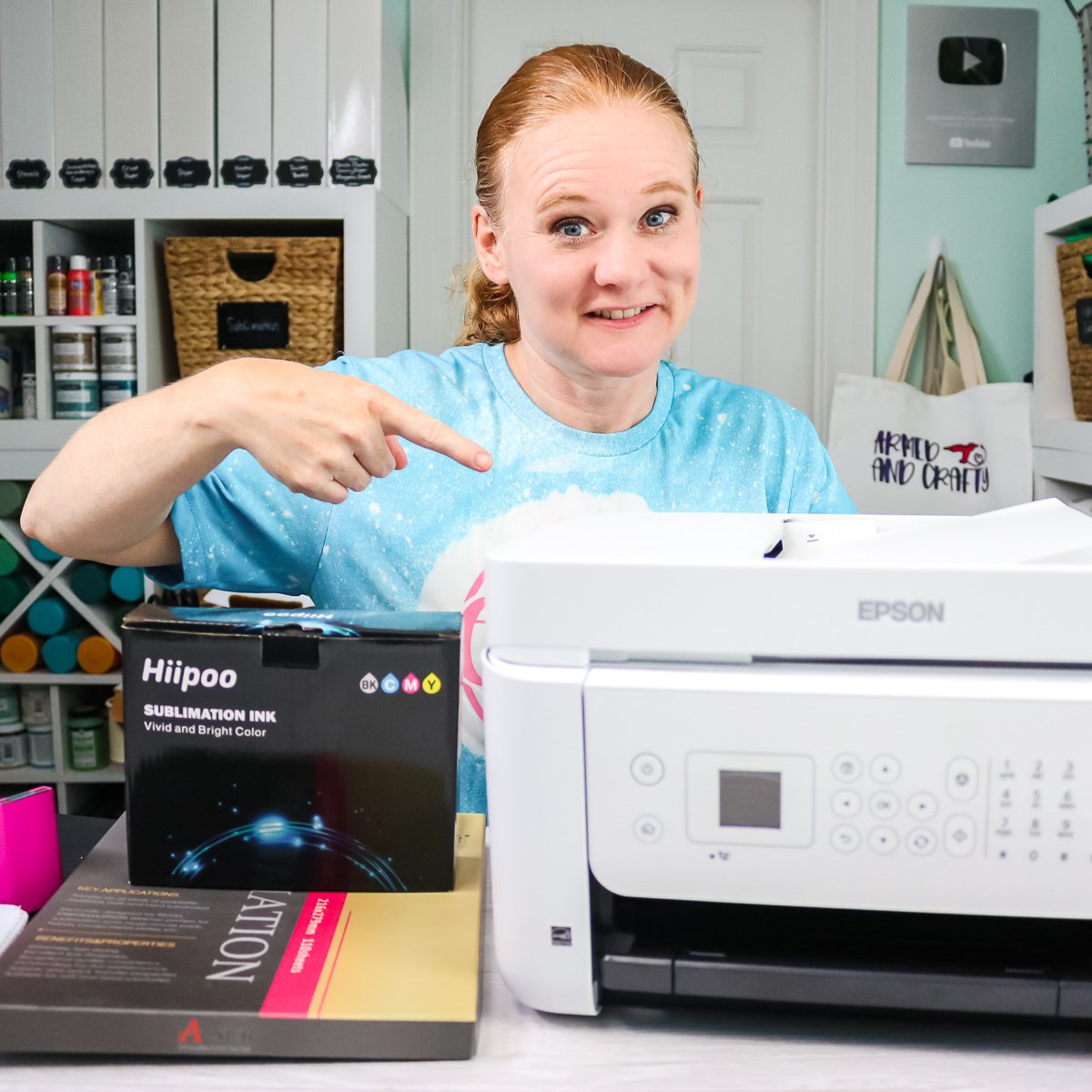 Sublimation printing at home does not have to be hard or impossible! In fact, it is something you can tackle with just a little knowledge. Be sure to consider the 5 factors above before starting so you are ready when these issues come up. With just a little practice, you too can do dye sublimation right in your home!