Whether you run a business or make crafts at home, you may be wondering which heat press you should buy. Well, I am here to help! I am running down all of the heat press differences below as well as a buying guide in just about any price range. So, whether you need an inexpensive heat press to get you started or are ready to invest in your business, there is a heat press below just perfect for you!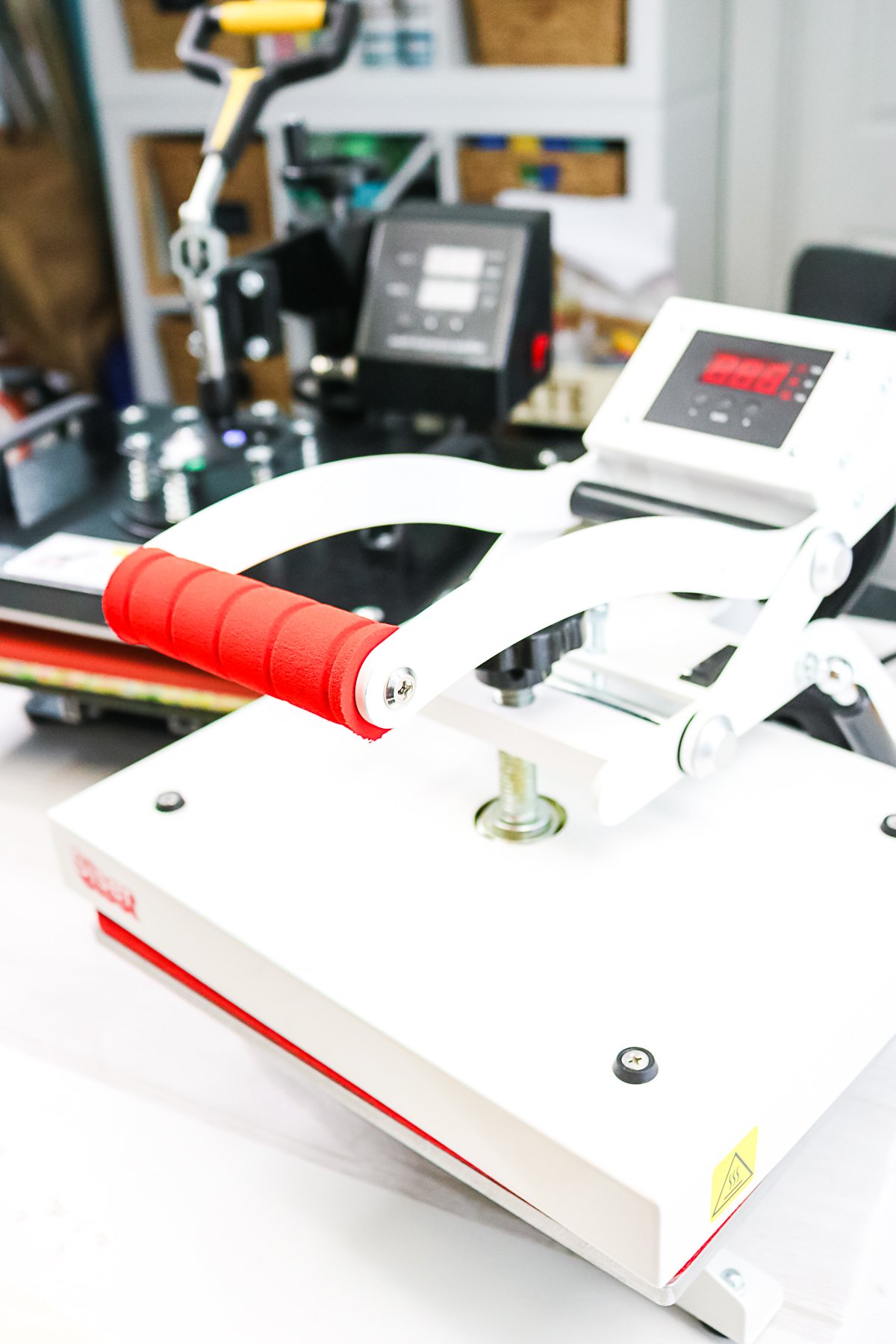 Which Heat Press
First, if you would like to just watch a video of me explaining the heat press differences, you can click play below. I will walk you through probably way more than you ever wanted to know about a heat press!
Can't watch the video or missed some of the detail? Keep scrolling as I have the information below as well!
Heat Press Versus EasyPress
This post is all about traditional heat presses and I am NOT going to compare them to an EasyPress. If you are interested in learning about the differences, just click here. That post will walk you through choosing between a heat press and an EasyPress. I do believe there are situations where both are useful. However, if you have already decided that you want a full-sized heat press, keep reading!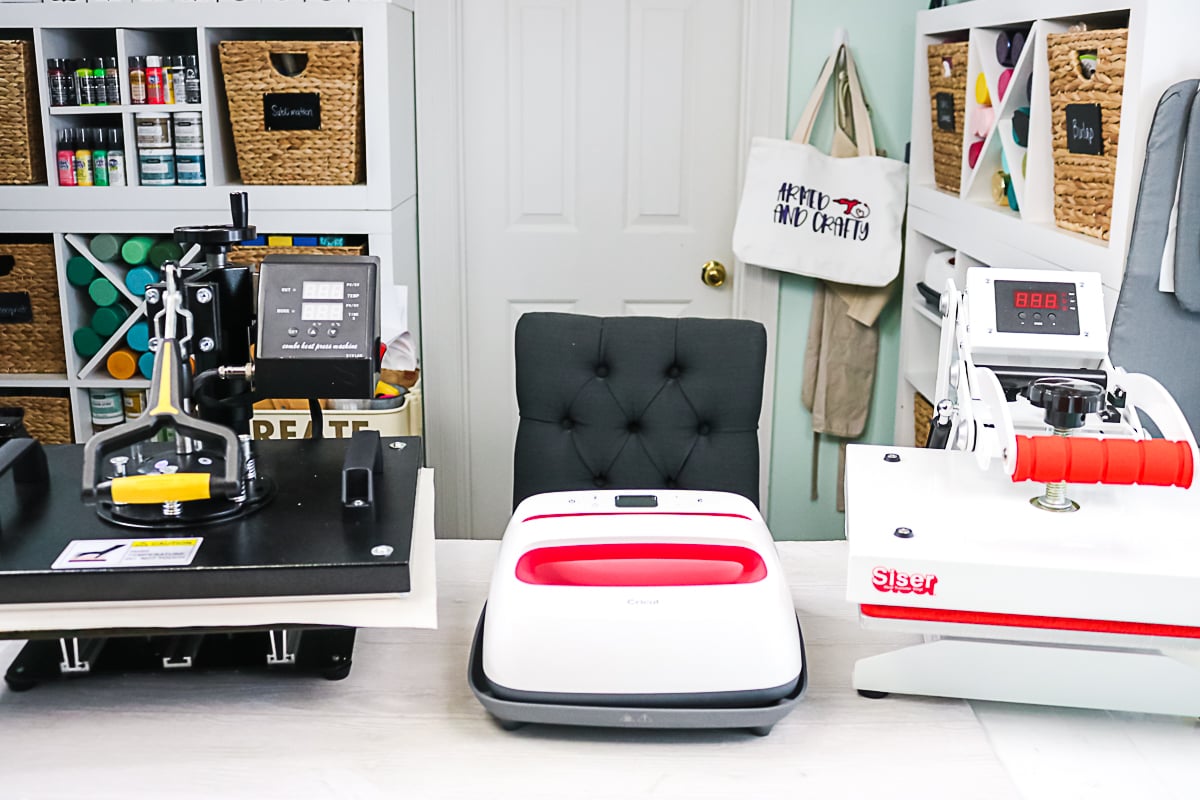 Types of Heat Presses
When considering a heat press, there are two major types to look at. Let's take a look at the features as well as pros and cons of each.
Clamshell Press
The clamshell opens and hinges up like a clam basically. Here are a few things you should know about this type of press:
There are a variety of height options depending on the heat press you get. Basically, the more expensive the press the larger the opening. This is important because when working, your hands will really close to the heated surface in the back on a shorter press.
The pressure to vary when the press is in operation. This means you could have issues with sublimating some blanks.
You can get a drawer option on more expensive options. This means that the bottom will slide out towards you and away from the heated element. This is generally on more expensive presses, however.
Another additional option is auto-open. A clamshell press can be equipped with this feature where it will open when the timer goes off. This is great when you have several things going on at once.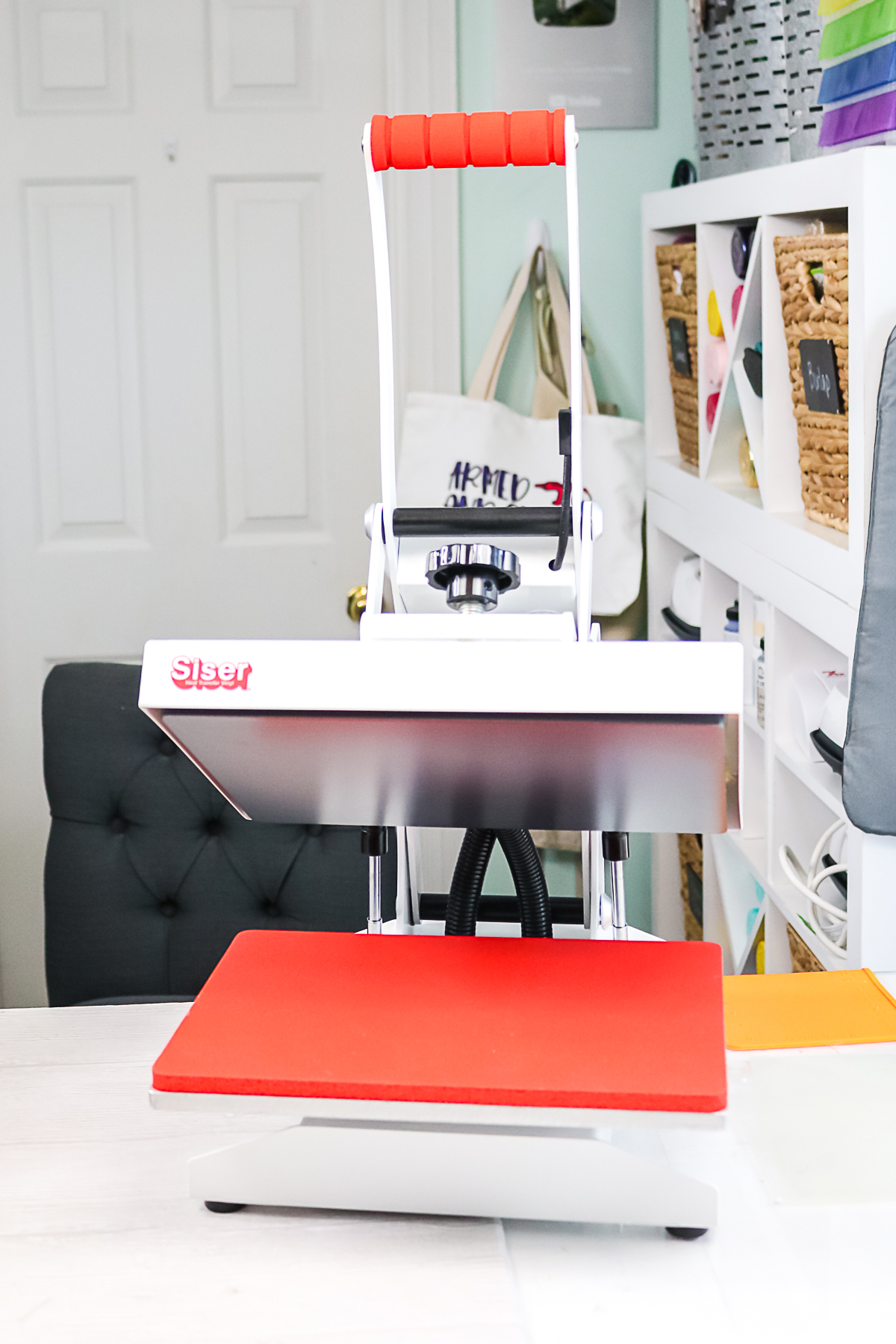 Swing Arm Press
The swing arm opens and the entire thing swings out of the way. So you can swing the heated portion away from the work area. Here are a few things you need to know about this type of press.
You will need more space to operate this press. So you need space for this to swing all the way out and all the way to the back if you desire. You will need to think about the larger footprint.
These do have a really consistent pressure because they press straight down. This makes them ideal for sublimation.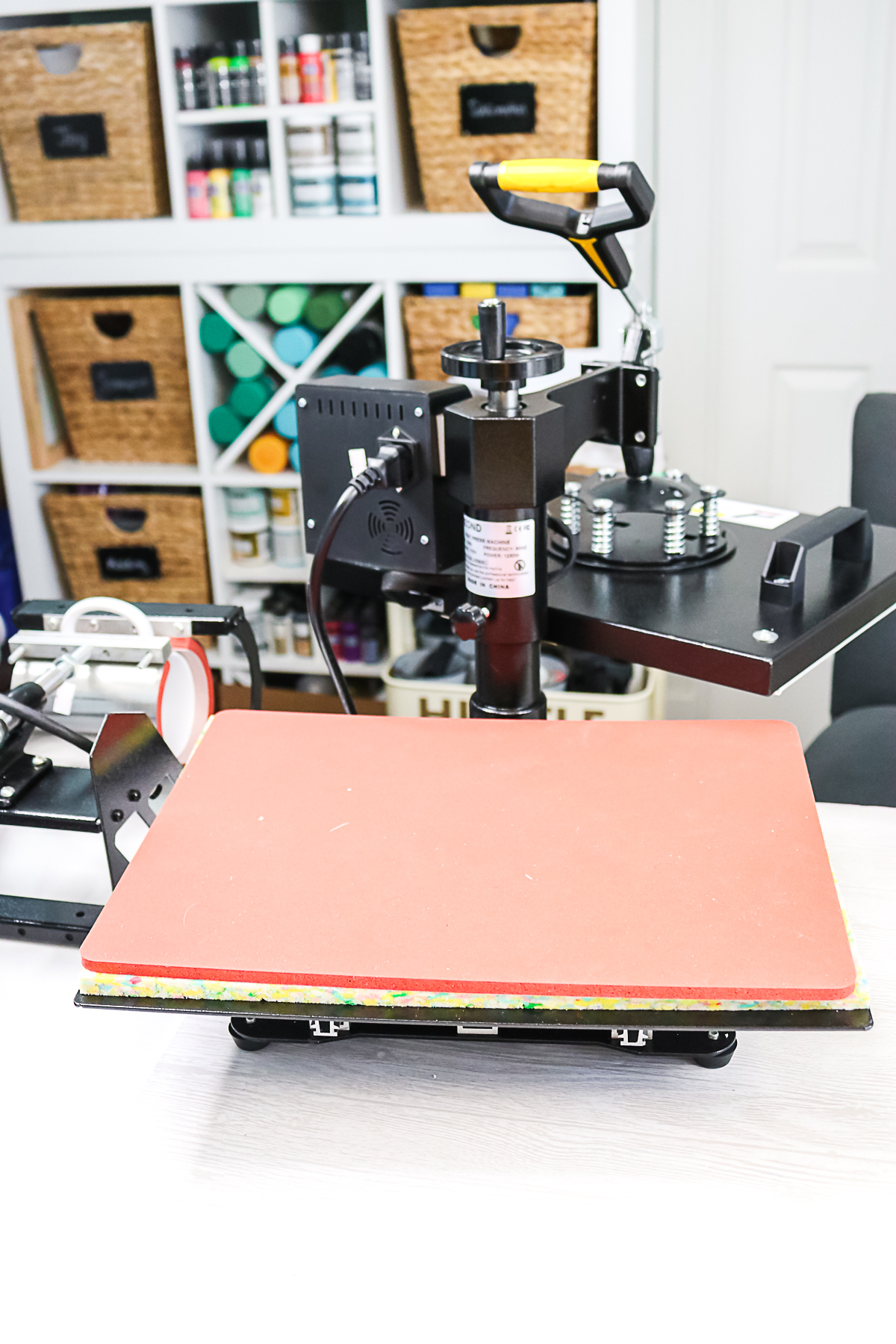 Heat Press Size
Now that we have looked at types, what about size. What size should you buy when shopping for a heat press? Buy the largest size you can afford at the time as you can never make the heating element any larger. If you start with a 9×12 press and find you need a 15×15 press one day, you will need to buy an entirely new press. You can't turn a 9×12 into a 15×15.
Bundles
A lot of these heat presses come in a five and in one bundle or an eight in one bundle. They are all over Amazon and you may think they are a huge bargain. They come with a wide variety of attachments for mugs, plates, hats, and more. I find that these presses are very cheaply made and the attachments are horrible to work with. I would rather buy a more expensive press and a separate mug press if I wanted one. I don't need a press and attachments that I am not happy with and don't really use.
I did also want to say that cheaper presses can have uneven heating across the heat plate and this can lead to a variety of issues when pressing. I feel that buying a quality press is imperative to your success when crafting. However, if you still want to buy one of these presses, just be sure to look at a lot of reviews before purchasing.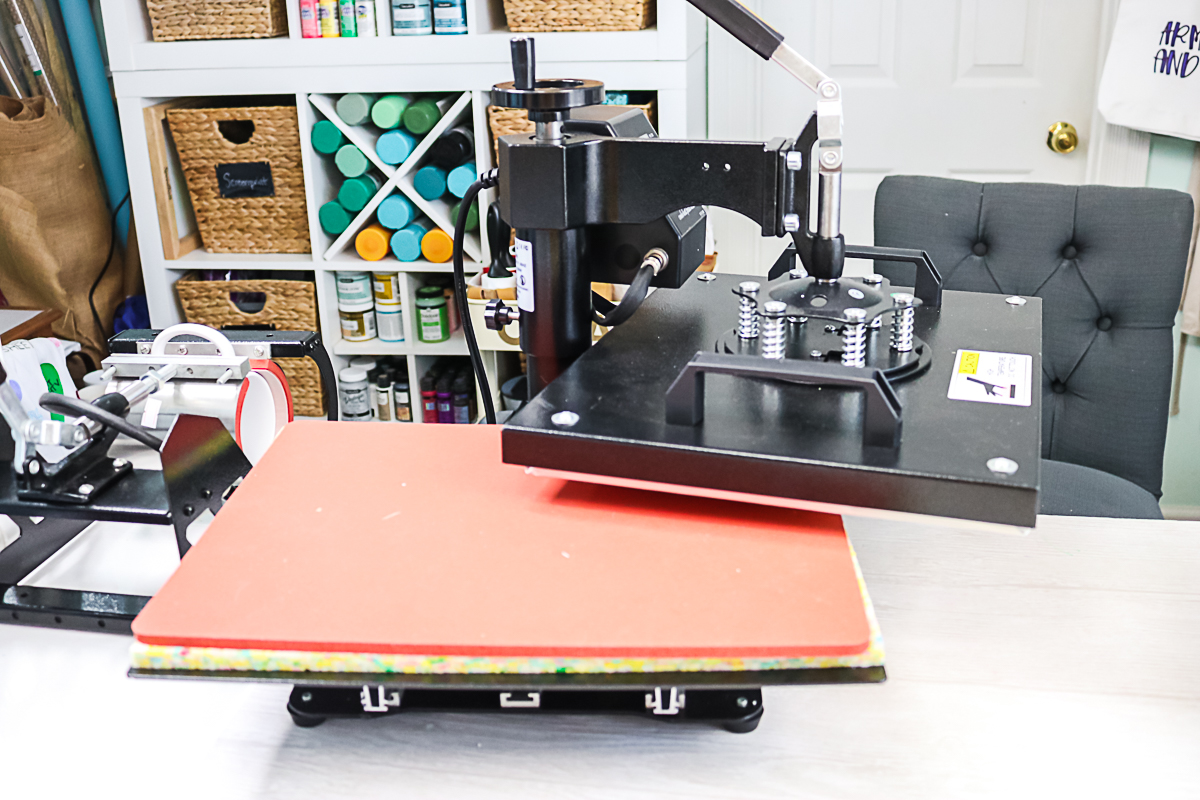 Brand Names
There are so many brand names on presses as a manufacturer will make presses and sell them to a variety of outlets. These people just make up a name and drop the presses on Amazon. I am going to be giving a list of presses below from names I would trust myself so I feel good recommending them. I will say that a brand name press will have a different feel to it and you can tell right away that it is heavier duty than off-brands.
Customer Service
Many cheap presses on Amazon come with zero customer service. If you can afford it, I would recommend buying a heat press from a reputable dealer. One of my favorites is Heat Transfer Warehouse. You get instructions as well as customer service on your press upon purchase. I get comments almost every day from someone that picks up a bargain on Amazon just to find that it doesn't work correctly and they have a really hard time reaching anyone to help them.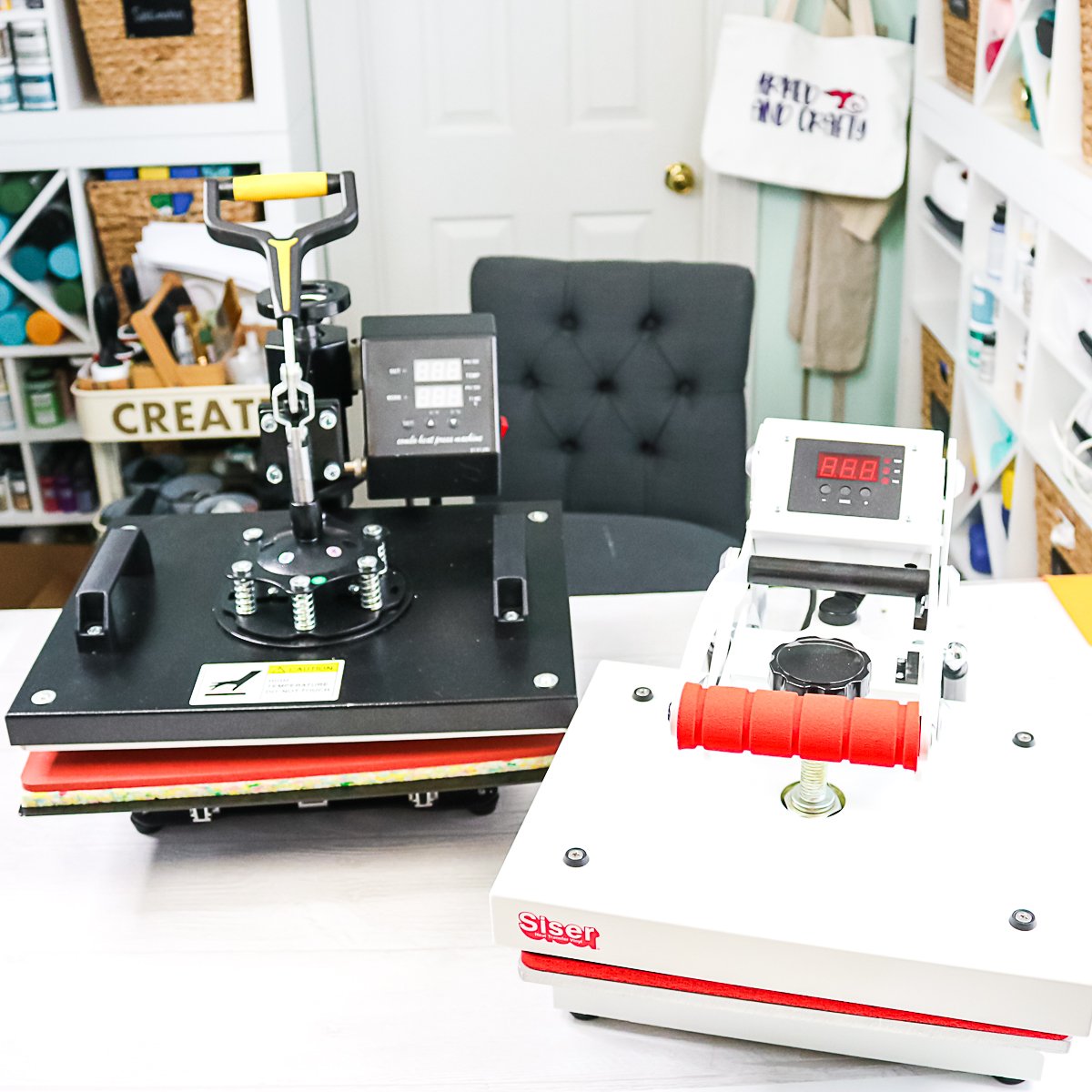 Must-Have Features
There are just a few things that are non-negotiable for me when looking for a press.
A press must have a digital display. There are some super cheap models out there with analog and I would not purchase those.
A built-in timer is also a must as I don't want to have to have a secondary timer.
Adjustable pressure is also something that you need to have on any press. An inexpensive press will not give a read out of the exact pressure so you do have to go by feel. This is not really a deal-breaker for me.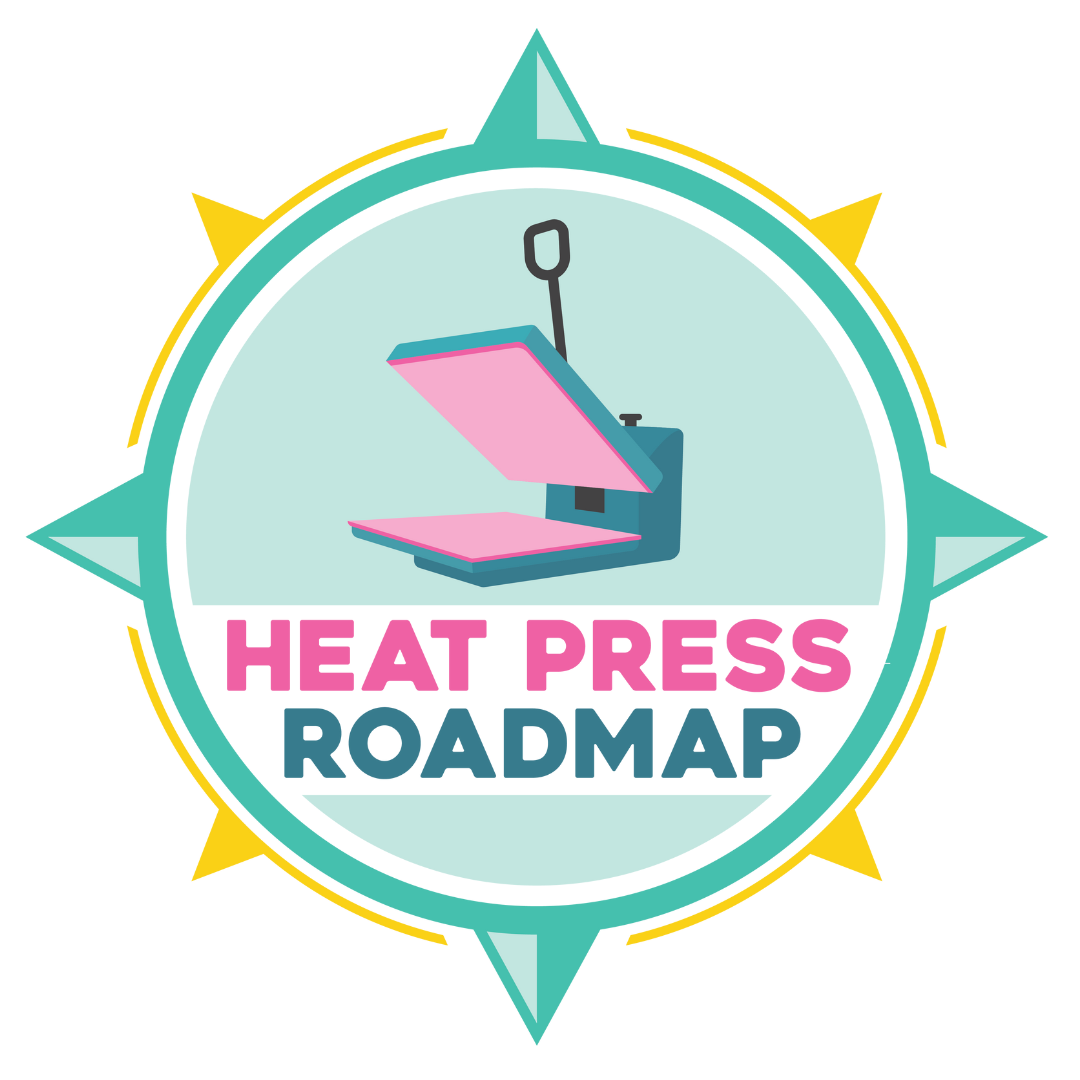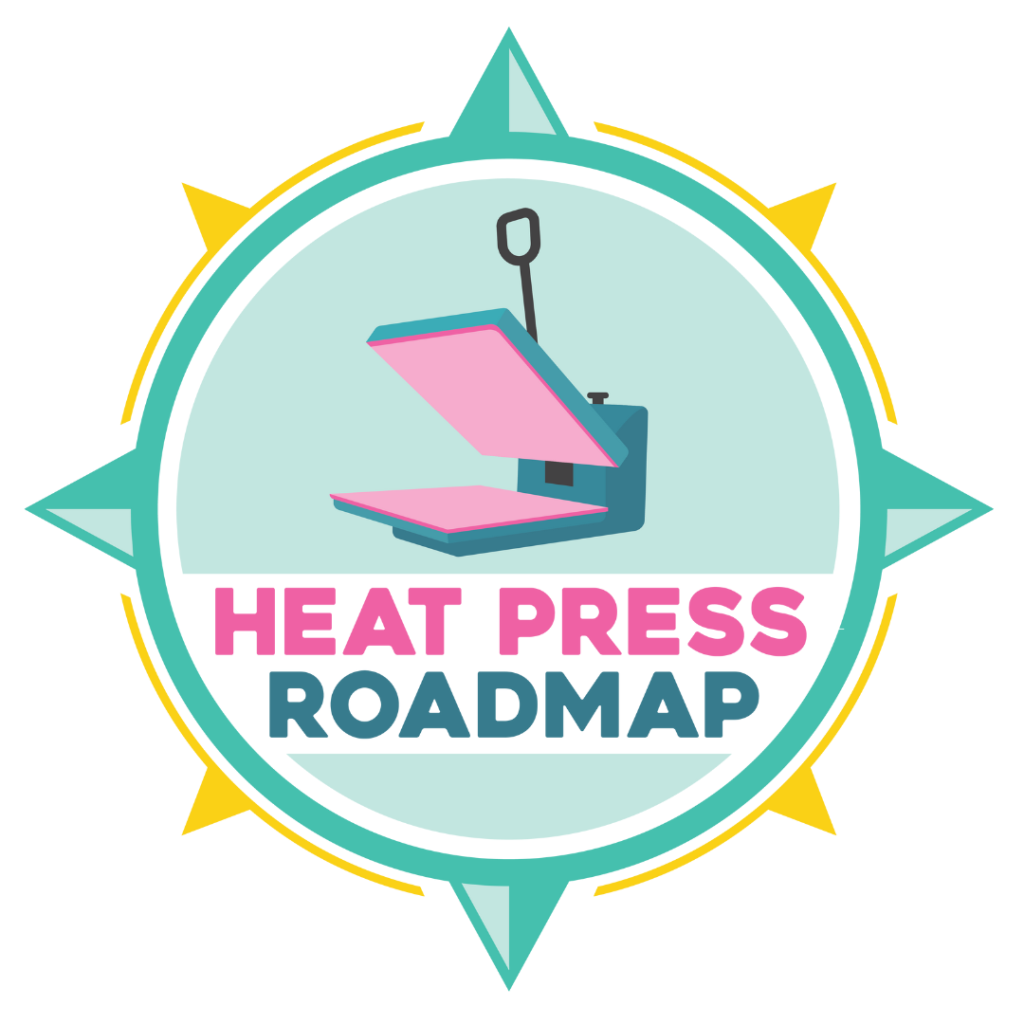 Not sure which heat press is for you? Heat Press Roadmap has your answer! This extensive course is designed to guide you on your journey to deciding on the best heat press for your needs, space, and budget.
Join Angie Holden and Cori George as they explore 17 heat presses in 27 videos. Get the details and sign up for Heat Press Roadmap here!
Pricing
Now, you may have an idea of what type of press you want, how much do you want to spend? What I will say is that a cheaper press will last a limited time in my experience. Most cheap presses last a year or less with regular, consistent use by a business. So, determine what your budget is then look at my list below. I have press recommendations for just about every budget. Yes, some are really expensive. It is okay to start with a cheaper press and invest in a larger one as your business takes off. Do what is right for you!
I will note that I haven't tried all the ones on the list. My craft room would be full of heat presses if I did that but I did look through a bunch of heat presses for the reviews. You will see quite a few from like Heat Transfer Warehouse. I really recommend if you can go with a reputable place to buy your heat press.
Heat presses under $200
TUSY 15×15 Clam Shell
Fancier Studio 15×15 Clam Shell
Heat presses under $500
GeoKnight Swing Away
Siser Clam Shell
WalaPress Drawer Clam Shell
HotTronix 9×12 Clam Shell
GeoKnight Swing Away 12×14
Heat presses under $1000
WalaPress Pro Auto-Open
Heat presses under $2000
Geo Knight Swing Away
HTW Swing Away 16×20
Hotronix Auto Open 16×20
If you do get a heat press and are confused about how to use it, try this video on using a heat press. It was my first heat press and that video has helped many people! I hope this post helps you decide which heat press to buy and which is right for your crafting needs.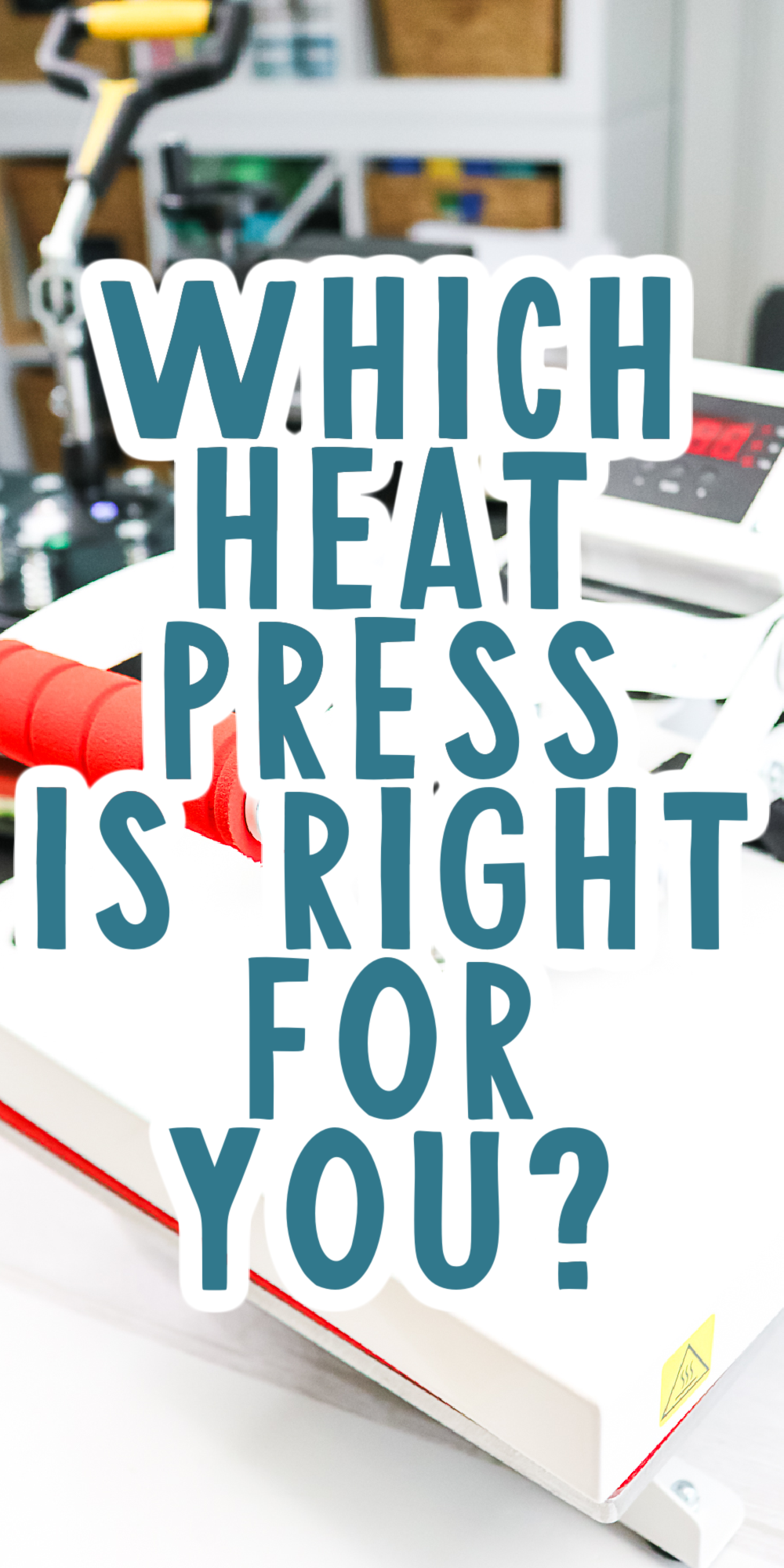 Love this post and want more? Try the links below!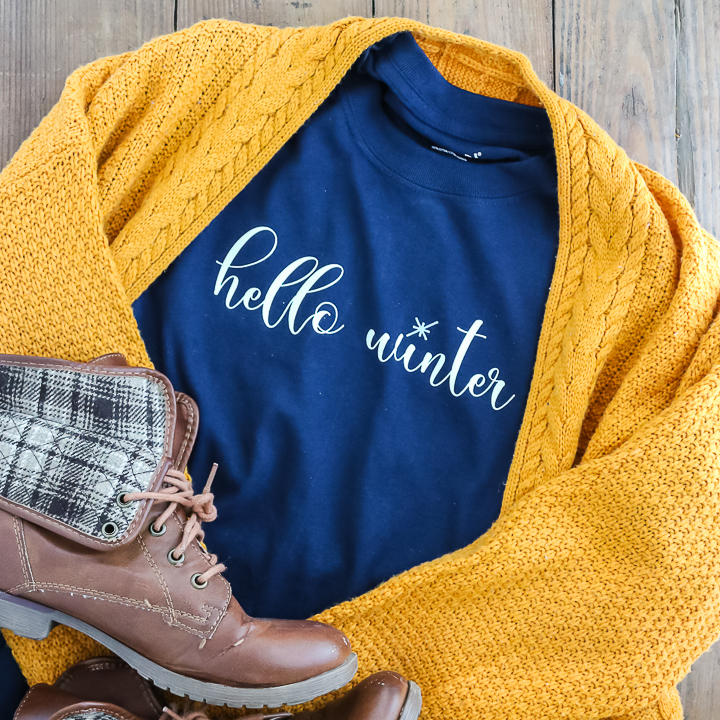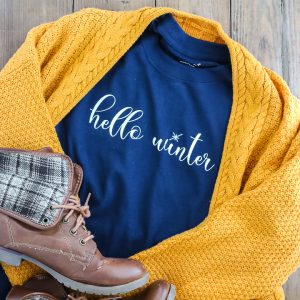 Adding Sublimation on Flocked HTV
Grab your sublimation ink and put it right on top of flocked heat transfer vinyl!
Read More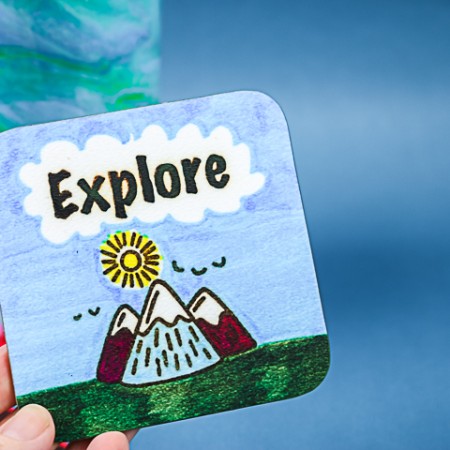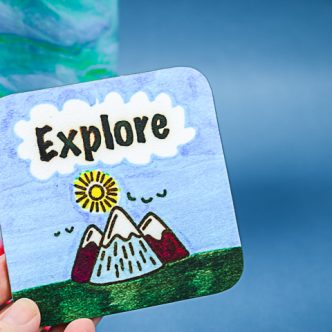 Sublimation Stamped Ink Coaster with Words
Add sublimation ink to a coaster with a stamp pad and this method.
Read More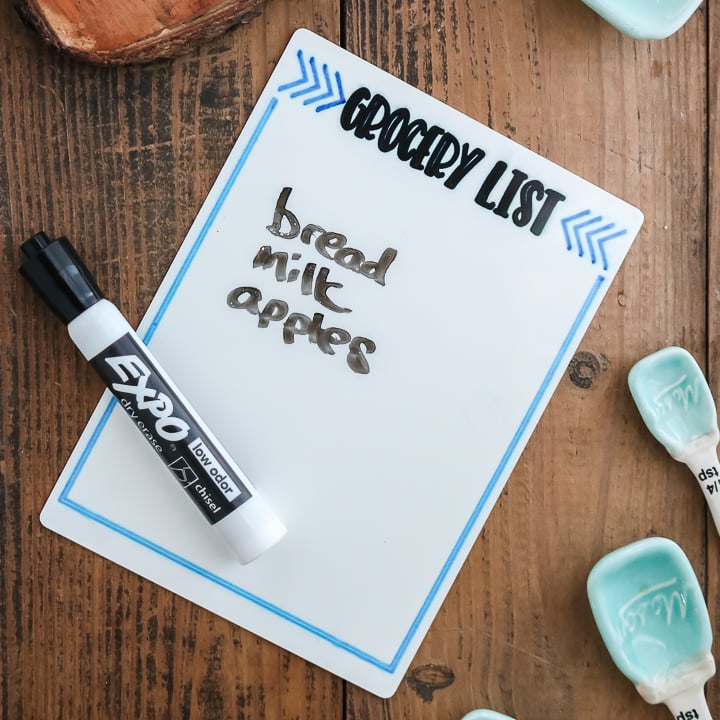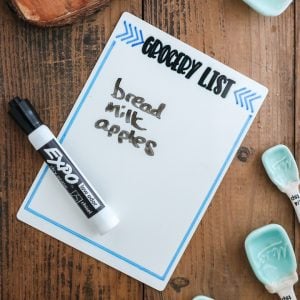 Grocery List Board with a Free Kitchen SVG
Make a dry erase grocery list board with sublimation markers and this organization SVG file.
Read More