A taco lover gift idea is a fun gift in a jar that will put a smile on your gift recipient's face. Okay y'all. I admit it. I love tacos. Like really, really love tacos. So when I think of a gift that I would love….tacos come to mind! Add some taco supplies to a few jars and this gift is ready to give! Be sure to scroll to the bottom of this post and see ideas for gifts in a jar from my partners for this series as well. We are posting great gifts in a jar all week!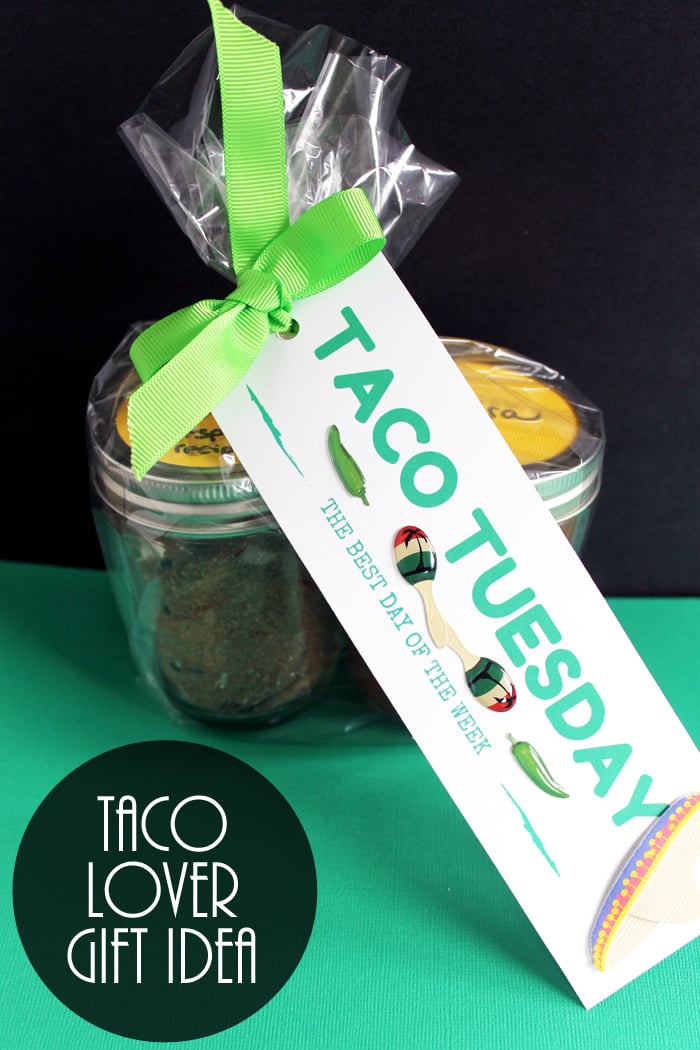 Supplies needed to make your own taco lover gift idea:
Some links below may be affiliate links which means that you do not pay anymore.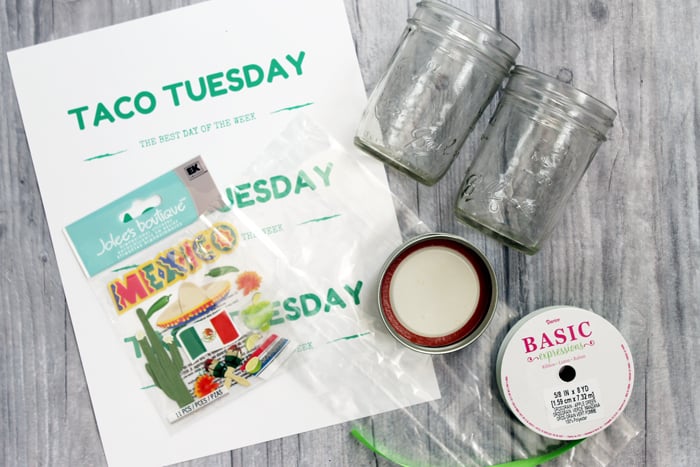 Start by printing the gift tag onto card stock and trimming to size with scissors. Decorate with stickers if desired.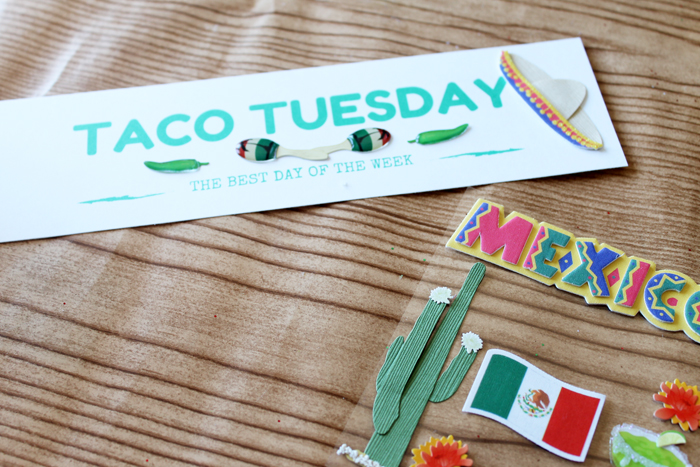 I filled one of the jars with my homemade taco seasoning. You can make your own by following the recipe below.
Homemade Taco Seasoning Recipe
6 tsp chili powder
5 tsp paprika
4 1/2 tsp ground cumin
2 1/2 tsp onion powder
2 1/2 tsp garlic powder
1 1/2 tsp cornstarch
1/8 tsp cayenne pepper
Add all of the ingredients to your jar. Put on lid and shake to combine. 7 tsp is equal to what you would find in the typical taco seasoning package.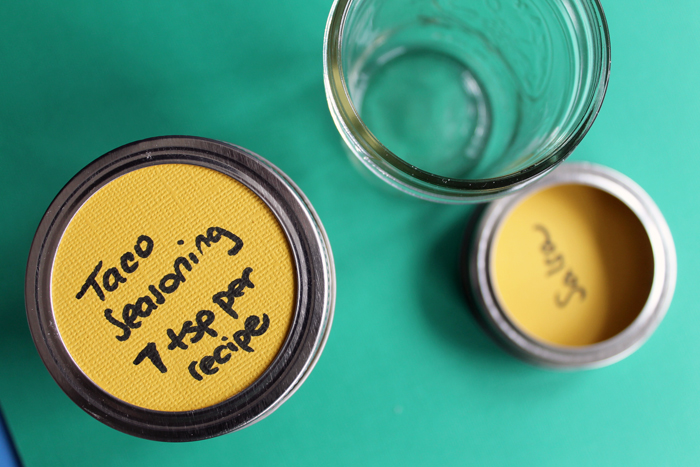 I then took card stock and added to the top of both jars. I added instructions to the top with a permanent marker. Add both jars to a clear gift bag. The second jar is filled with salsa. You can do homemade or a store bought version.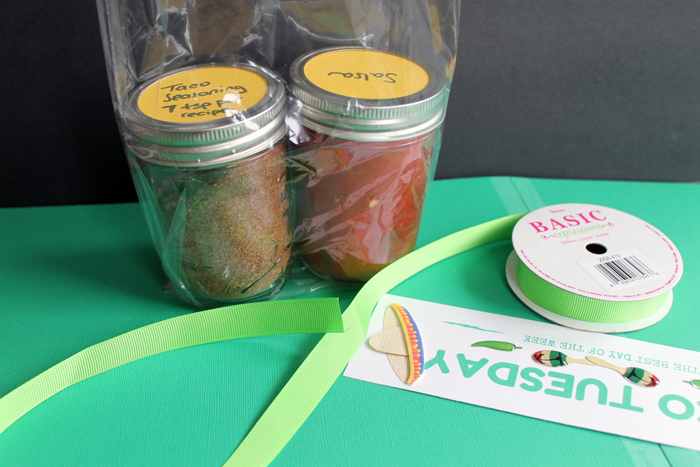 Tie on your gift tag with a ribbon. This one is ready for gift giving!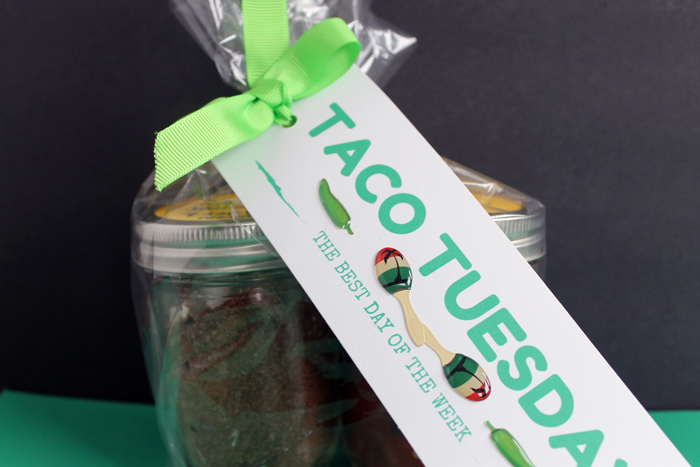 This fun taco lover gift idea is perfect for anyone that loves tacos on your gift giving list. Celebrate Taco Tuesday with a great gift in a jar. This is an inexpensive gift that everyone will love!
Need more ideas for gifts in a jar? We have those for you! My partners for this series have been working hard on ideas that you will love!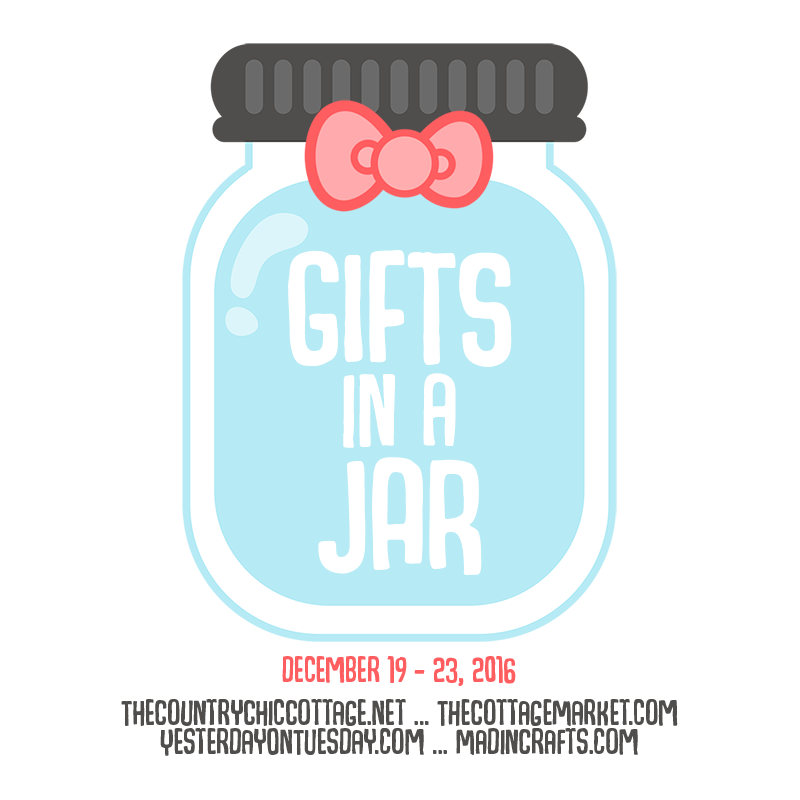 Visit the links below to see their ideas for gifts in a jar:
A Year of Jar Crafts
Sign up for our email list to get a FREE book with an entire year of jar crafts! 12 months, 12 crafts, tons of fun!