I made the cutest little DIY gumball machine then I found four other ways to use the same idea. Yes, this is one tutorial that you don't want to miss. Whether you want it to hold your candy or a bunch of succulents, this is one quick and easy craft that adults and kids alike will love. You can probably think of even more ways that you can use this fun craft. And you will definitely want to make several for your home!
This was first published on April 1, 2015,however, I am republishing with more information.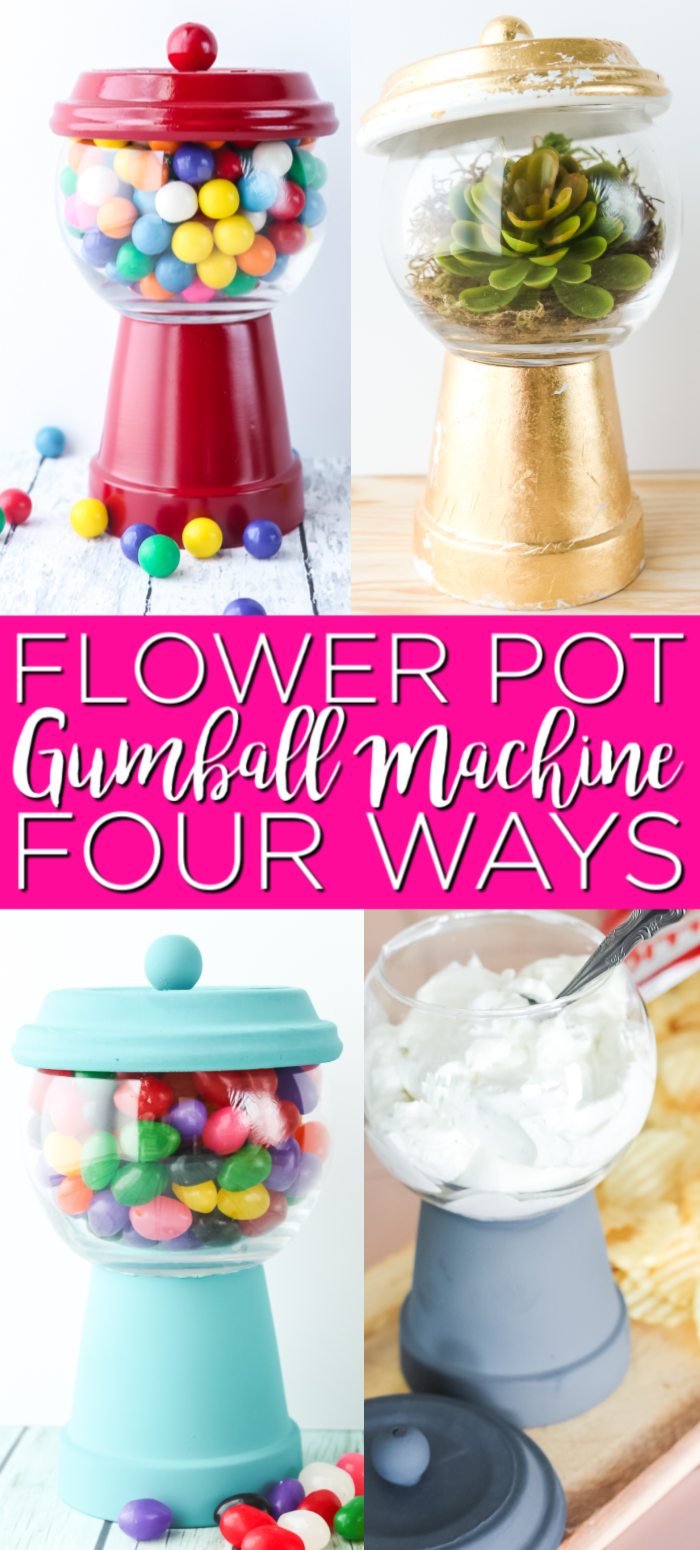 Supplies needed:
Terracotta pots and saucers
Round glass bowls
Wood beads
Glue
Wood filler
Spray paint
Gold leaf, adhesive, and sealer (optional)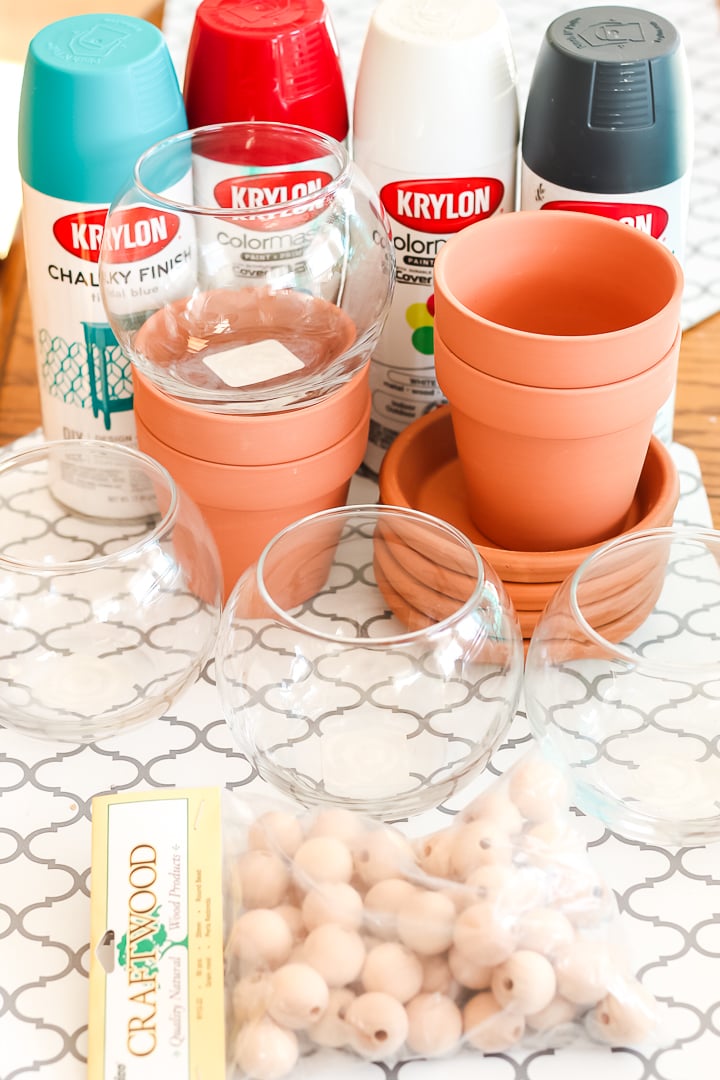 How to Make a Gumball Machine
You will be amazed at just how easy they are to make. Be sure to make one or a dozen of these terra cotta candy dishes for your home! You will love the versatility of this project. I am actually showing you four ways to use the same idea below so be sure to keep reading. For now, see the instructions on how to make your own DIY gumball machine below.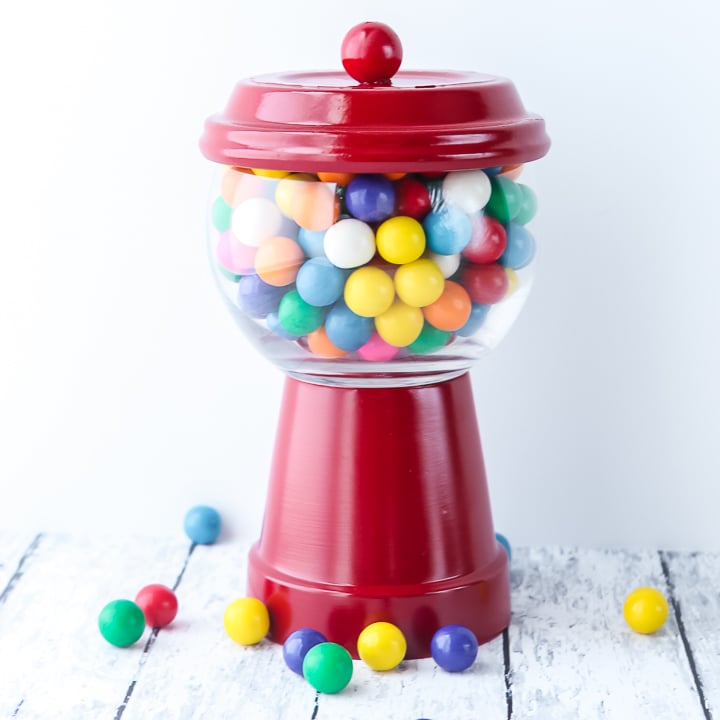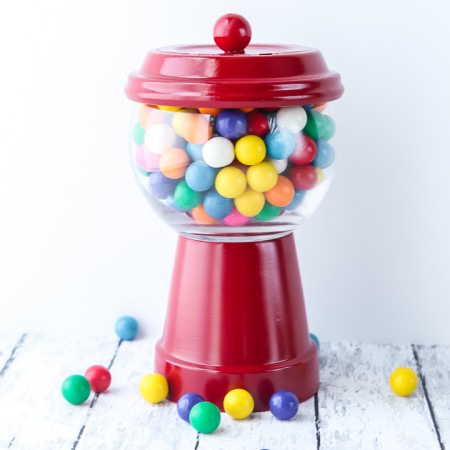 Flower Pot Gumball Machine
Supplies
Terracotta pots and saucers

Round glass bowls

Wood beads

Glue

Wood filler

Spray paint

Gold leaf, adhesive, and sealer

(optional)
Instructions
If your beads have a hole, fill one side with wood filler and allow to dry.

In the meantime, you can start to paint your terracotta pots and saucers. You will need to paint both the top and the bottom of the saucers. Be sure to attach the wood bead to the center of the bottom before painting with super glue. Once your pot is painted, you can attach the glass bowl to the top with additional super glue.

Want a gold leaf look? Apply a spray adhesive to your painted pot then add on gold leaf while it is tacky. Allow to dry then use a good quality spray sealer over the entire thing. Continue assembling your pot with super glue as shown above.

Add gumballs to the glass bowl and put your lid on the top. The kids can now grab a gumball whenever they want from this cute gumball machine.
Tried this project?
tag us to show off your work!
Other Ways to Use This Idea
I thought I would show you a few other ways you can use your DIY gumball machine. After all, this project is not just for gumballs. You can use it as a candy dish for just about any candy. You can even paint it like a snowman for a winter candy dish.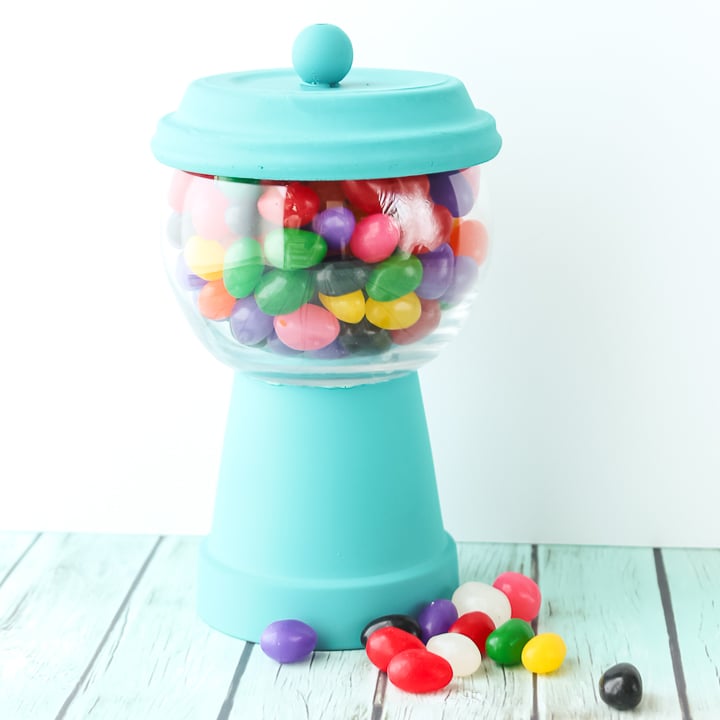 You can also use it as a terrarium and add in your favorite succulents (real or fake!)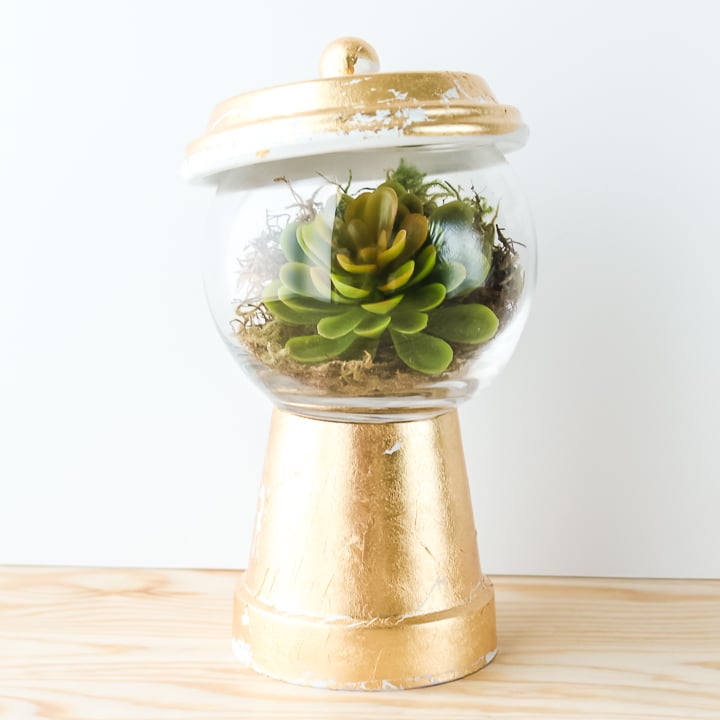 You can even make one and use it to serve up a dip at a party. This project really is so versatile!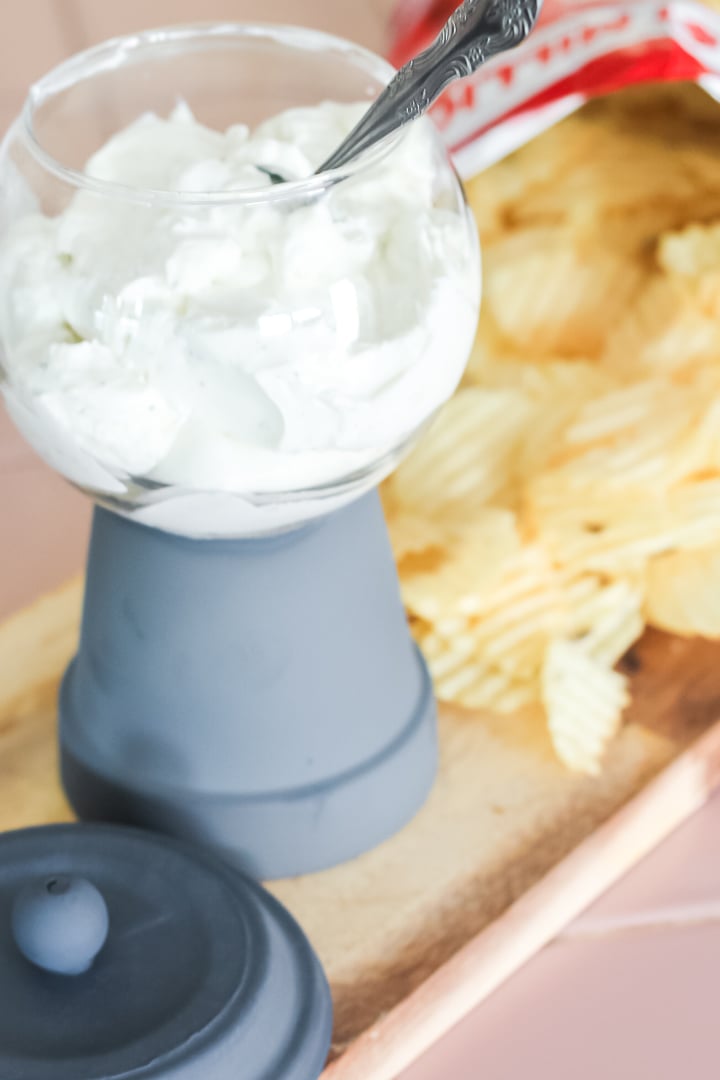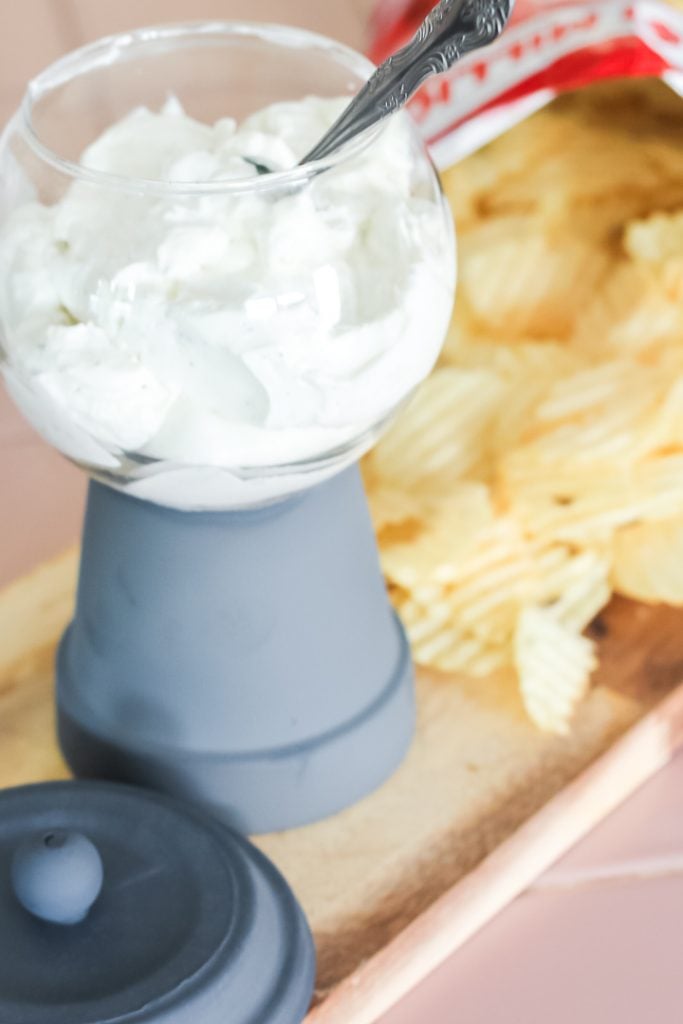 My favorite is definitely with gumballs but I like keeping a variety of colors of these on hand for all sorts of uses.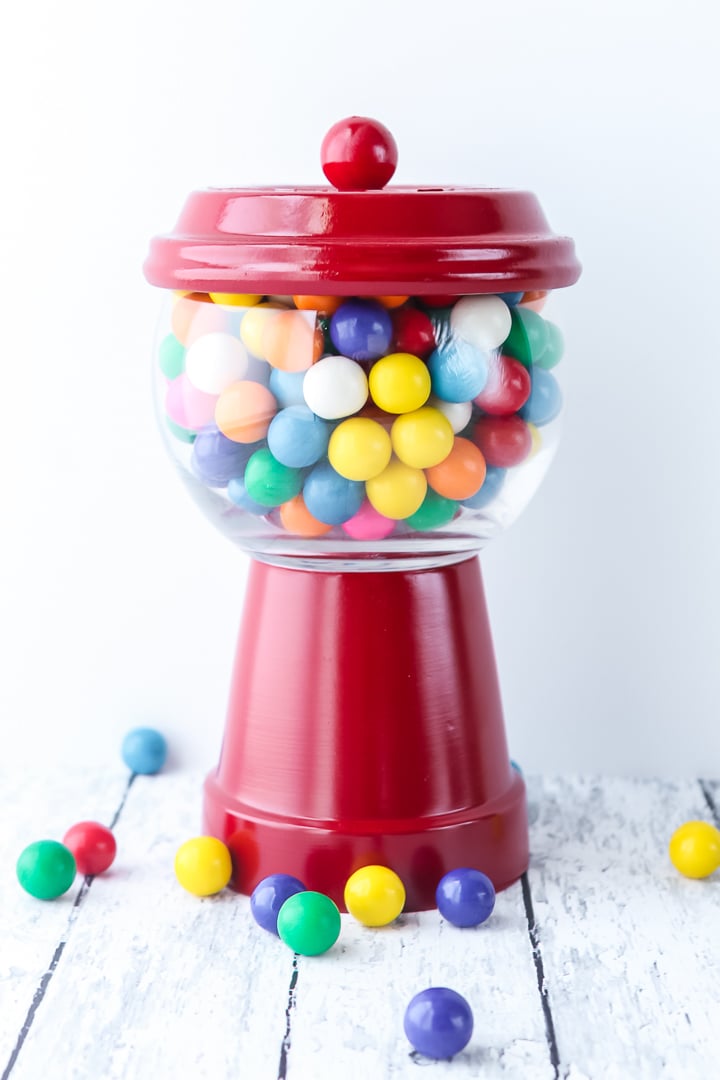 So, will you make this project for your home? The kids will love it and you might just love the possibilities with this one as well. Make them in a variety of sizes depending on the bowls and clay pots that you use as well.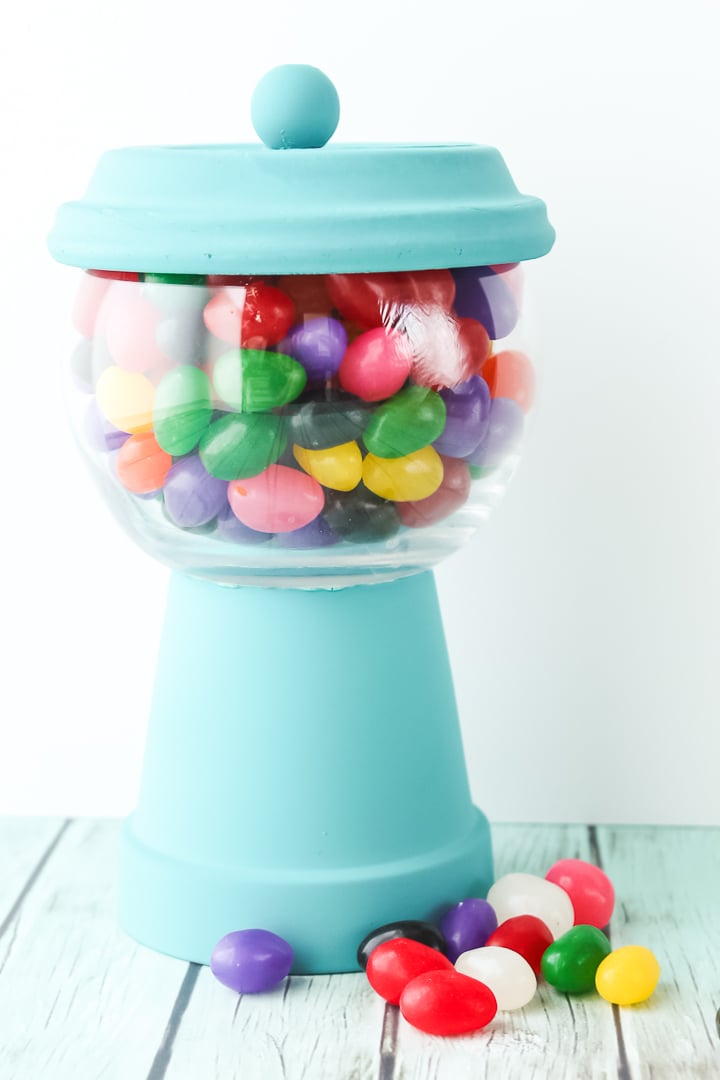 If you need me, I will be thinking up some more ways to use this idea because I love it that much!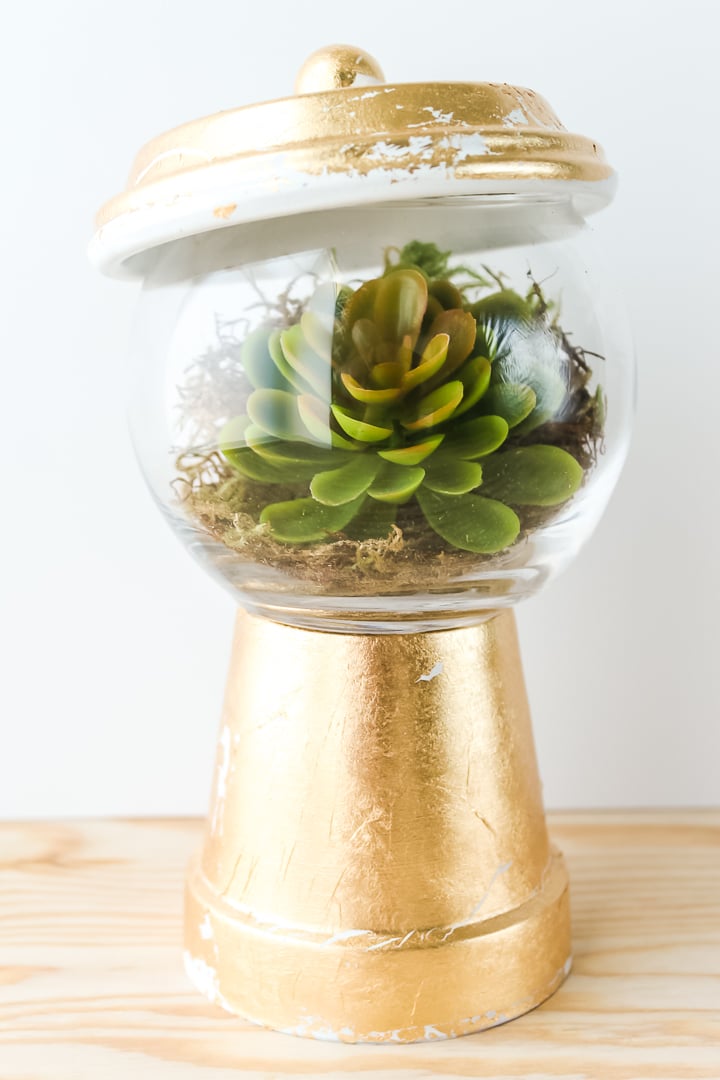 Love terracotta pots and looking for more ideas on how to use them? Try the links below!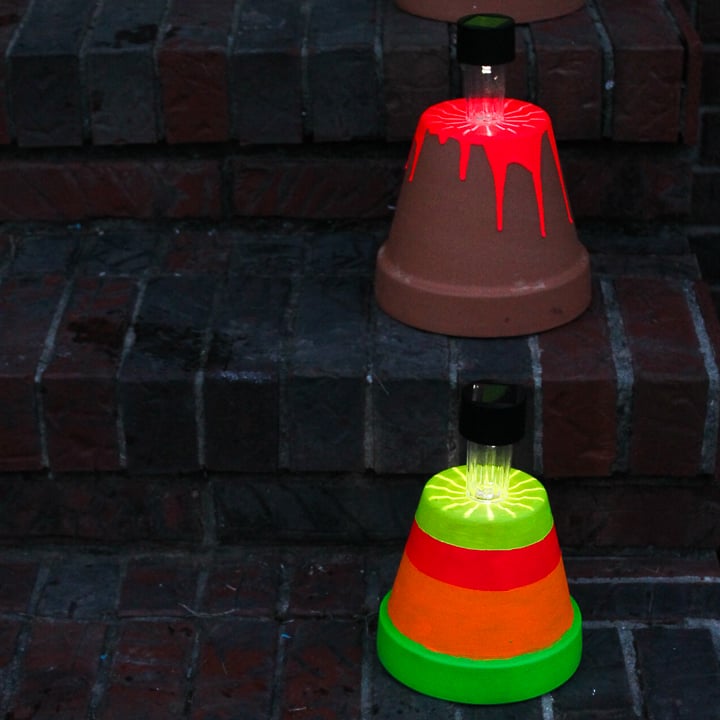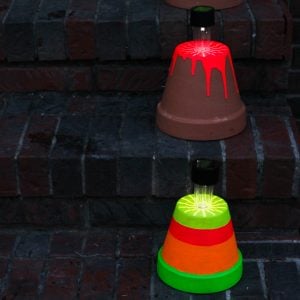 DIY Solar Lights with Neon Paint
An easy way to make a fun splash of color around your outdoor space.
Read More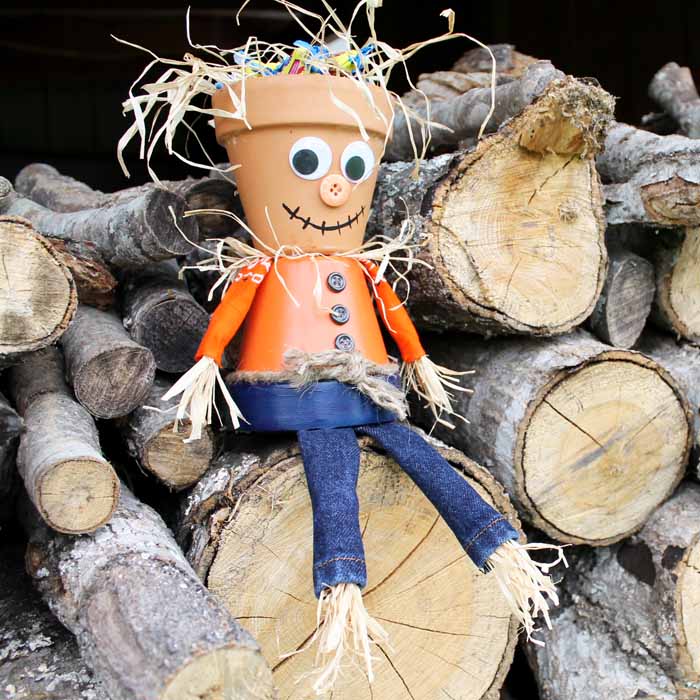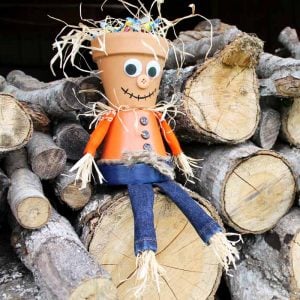 Halloween Candy Bowl
This twist on the traditional candy bowl is perfect for fall and Halloween!
Read More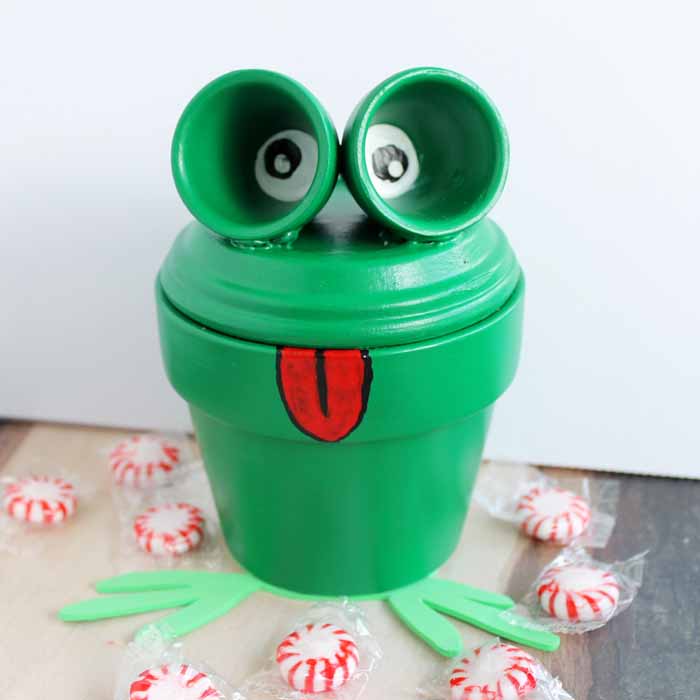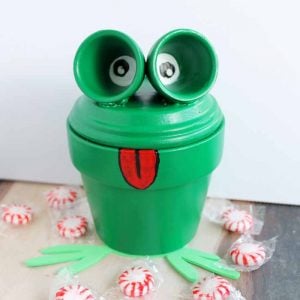 Frog Candy Dish
Use a variety of clay pots to make a candy dish that looks just like a frog!
Read More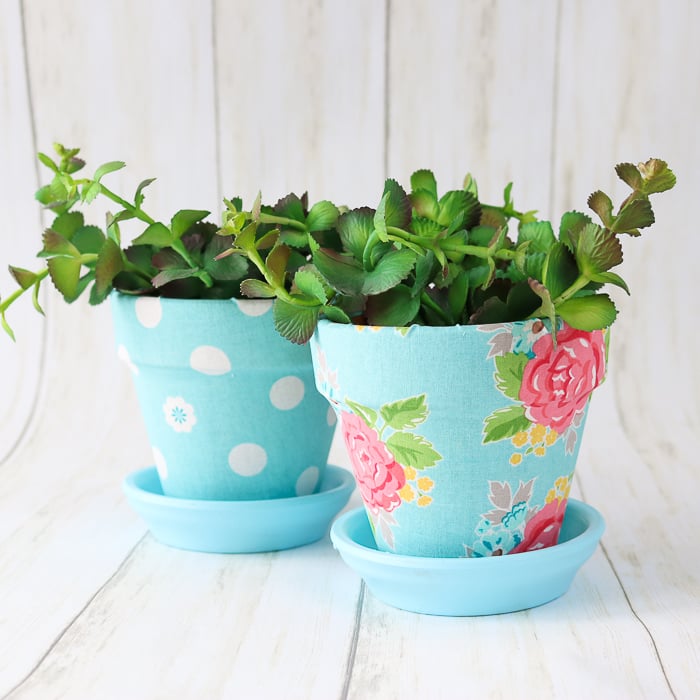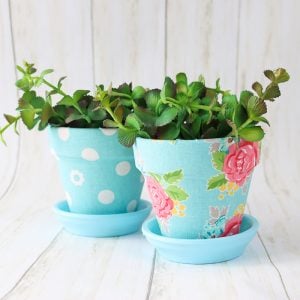 Fabric Plant Pots
Cover those clay pots in fabric for a gorgeous addition to your home.
Read More
You can see that there are so many things in addition to making the terra cotta candy dish that you can make with your clay pots. Be sure to stock up while you are at the store for all sorts of fun craft ideas. They make a great inexpensive base for a ton of fun projects. Get crafty and make something with those planter pots today!