This toddler gift for mom is something that she will cherish forever. Using their little hand prints to decorate anything is a great gift idea. This hand print tray will be used over and over again in the kitchen and for parties. Each time she will get to remember what a thoughtful gift this was as well!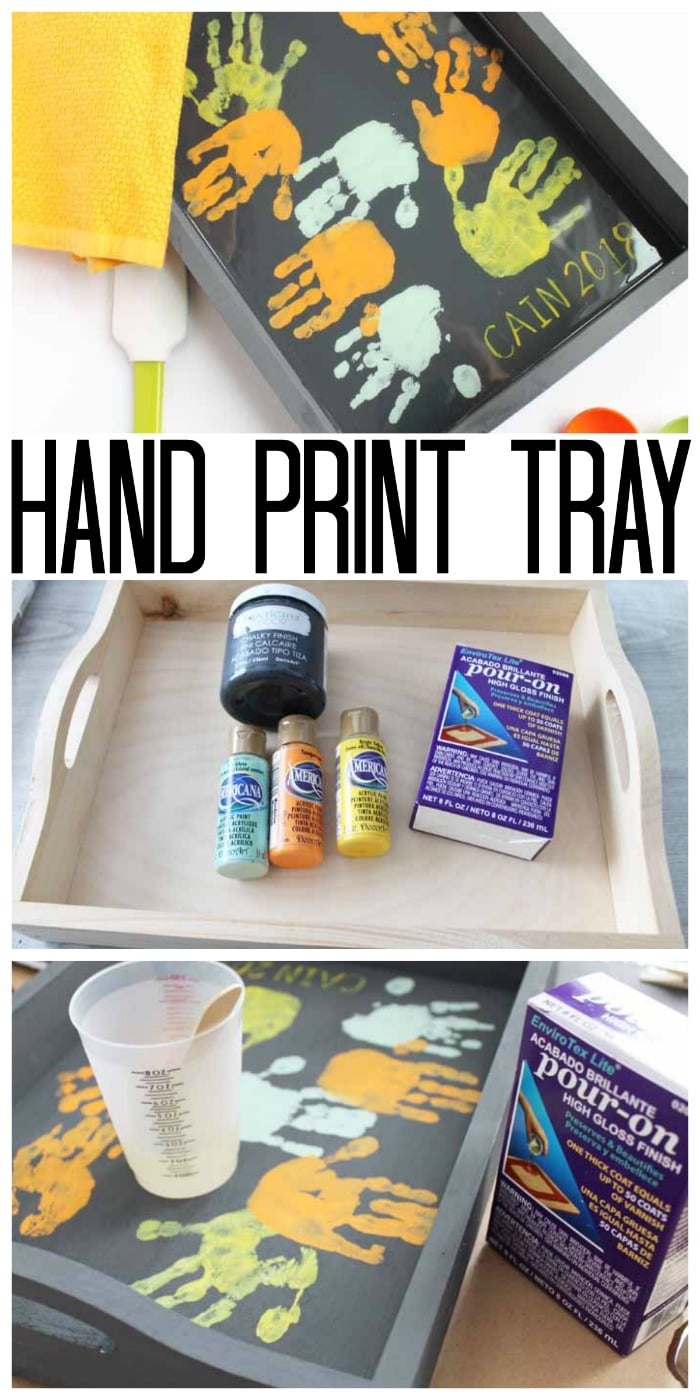 Supplies needed to make this toddler gift for mom:
Some materials were given to me free of charge but all projects and opinions are always my own.
Various colors of craft paint
Stir sticks
Clear adhesive or caulk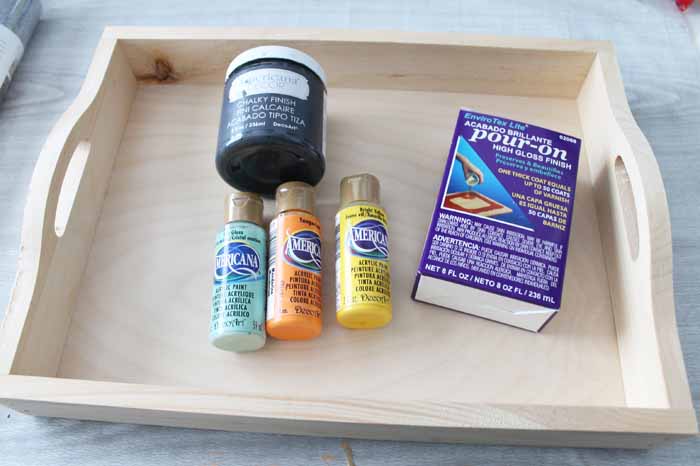 Instructions:
Give the entire tray a coat of grey paint to start. Be sure to paint all surfaces with about two coats of paint. Dry completely before continuing. Remember that you can customize the colors of this tray however you would like!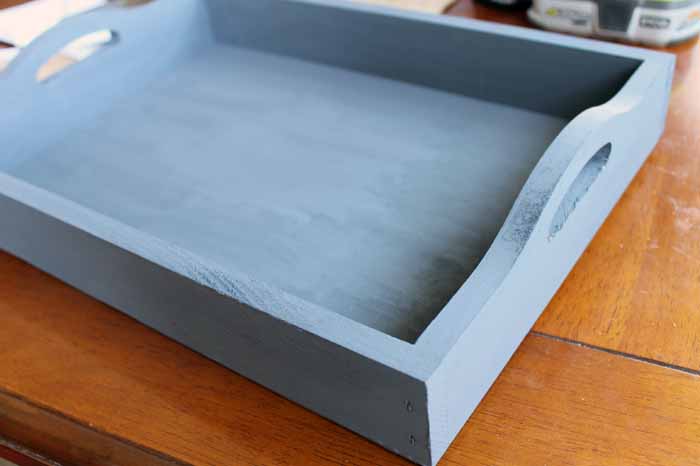 Now it is time to put those toddler hands to work! Let them make tons of hand prints all over the bottom of your tray. You may need to help with this portion. Just use a paint brush to add paint to their hand and help them position it on the tray. Push down each finger as well as the palm to get a good print.
You will also want to add the name and year to your tray. Allow the paint to dry completely. Then continue by sealing the edges of your tray. Any tray you purchase will have a small gap around the edge. I flipped mine over to the bottom and used a clear caulk all the way around this edge. Allow to dry before continuing.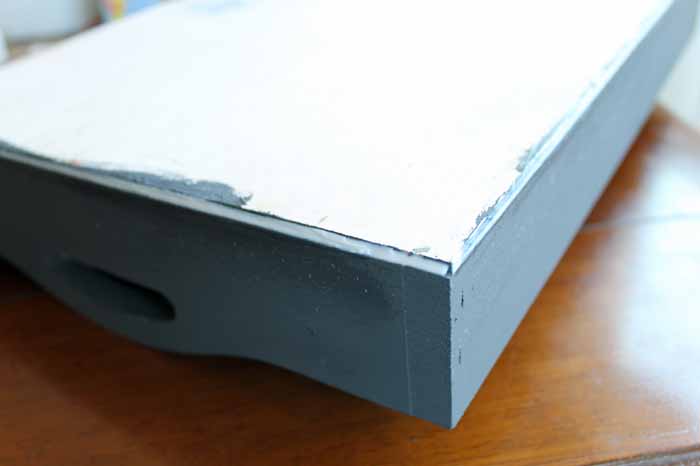 Now it is time to add some shine to your tray and ensure it lasts a nice long time! Measure and mix up the EnviroTex Lite according to the package directions. Remember that proper mixing is the most important part when working with this product. Be sure to use the two container mixing procedure and stir for the entire time indicated. Then you are ready to pour into your tray.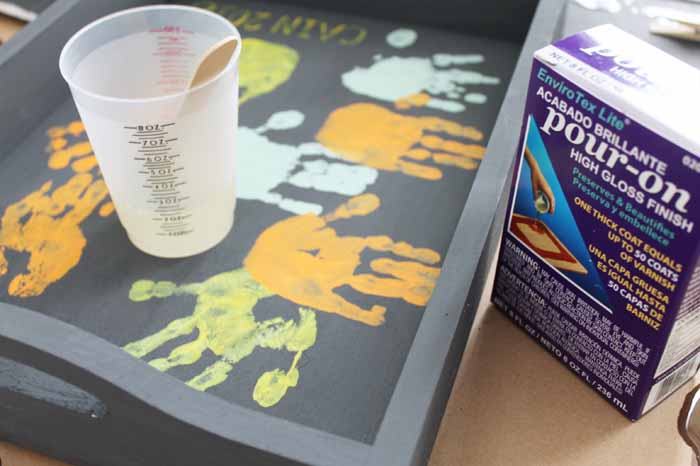 Pour on the bottom of your tray and spread all the way to the edges. Remove any bubbles according to the package directions. Then set on a level surface to cure for about 24 hours.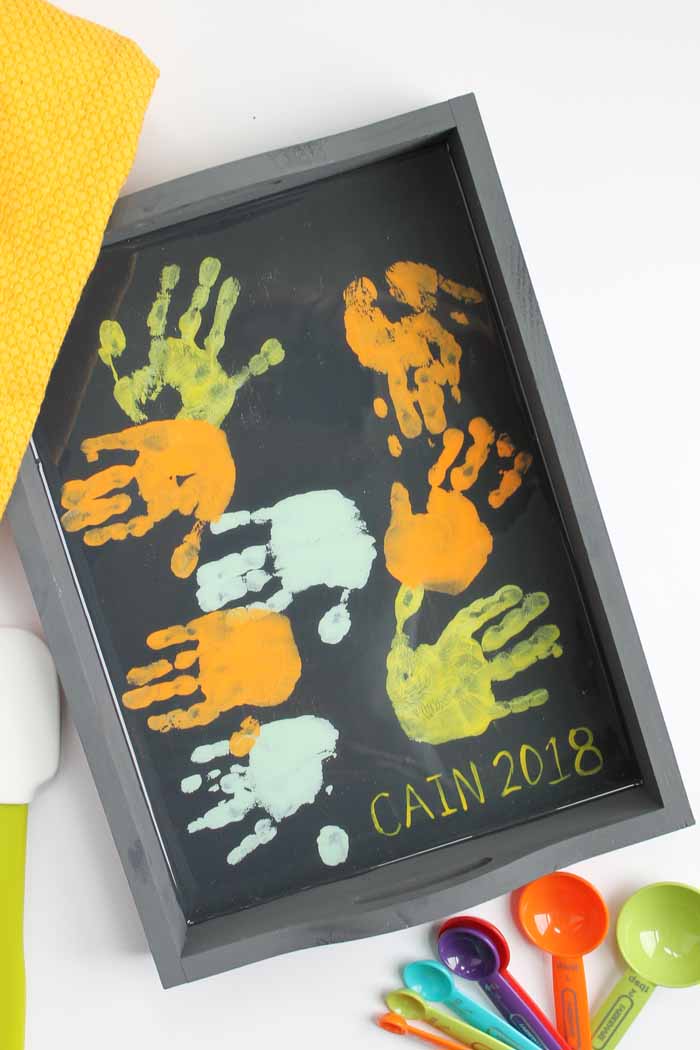 Then you have a smooth and almost glass like surface on this toddler gift for mom! It really makes this one something special and perfect for Mother's Day!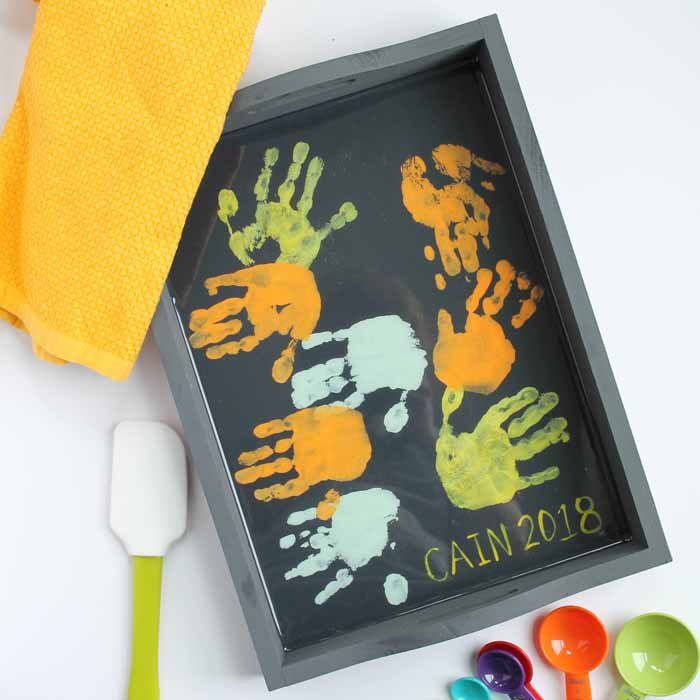 Whip up a hand print tray and put a smile on mom's face! TIP: This one will also make grandmas smile! So, get your supplies and get started on your version of this toddler gift for mom soon. After all, the big day will be here before you know it!
Need more Mother's Day gift ideas? Try the links below!