This week is Buntings and Banners week over at One Month To Win It. The contestant projects will be up for vote in the morning. I thought I would take tonight and show off my latest banner.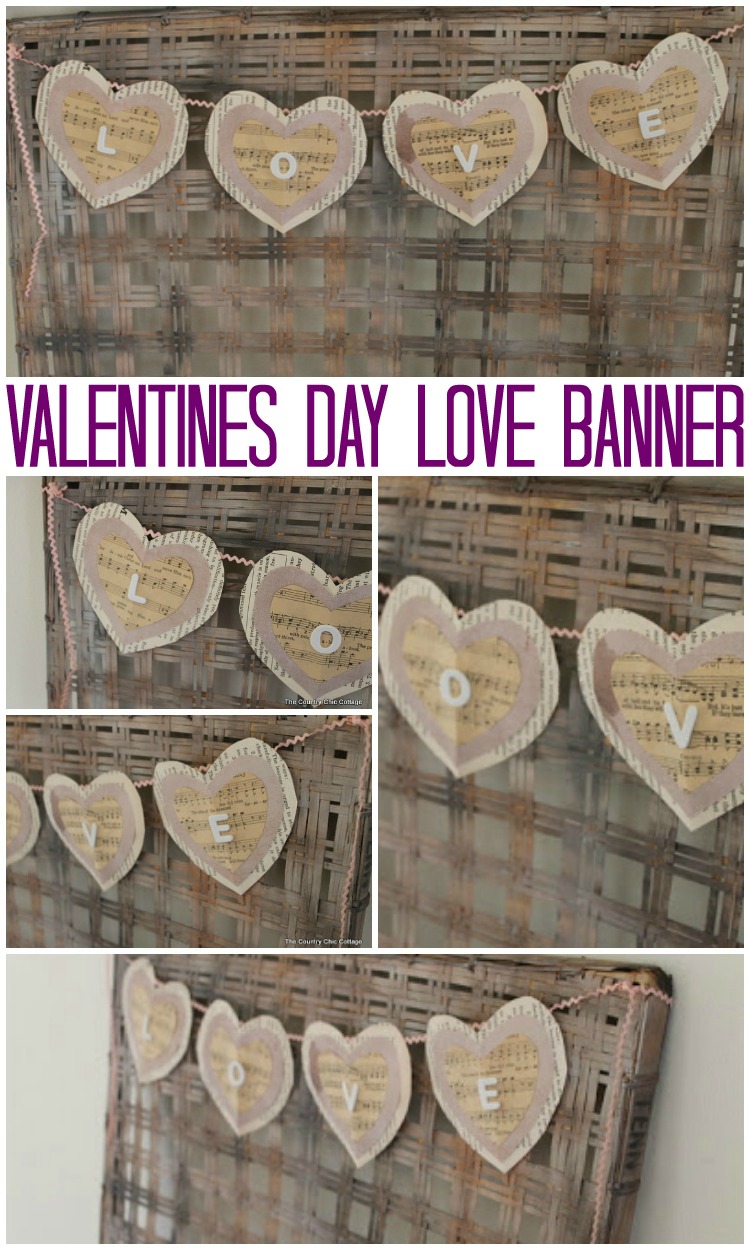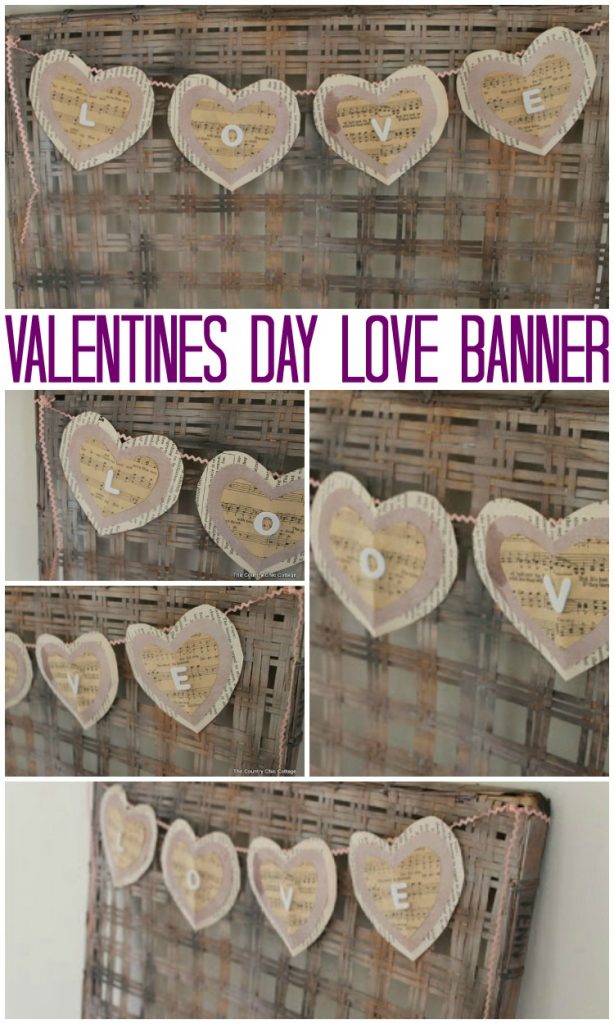 I used some vintage paper ephemera plus some scrapbook paper to make my LOVE banner…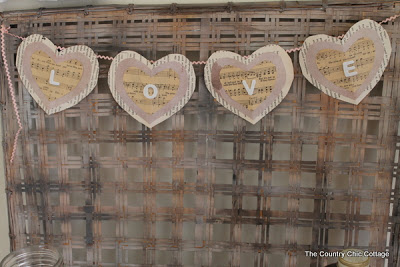 The largest hearts are from a vintage Harper magazine. The middle pink hearts are from some scrapbooking paper. The smallest hears are vintage sheet music. The letters are actually from the Target dollar spot.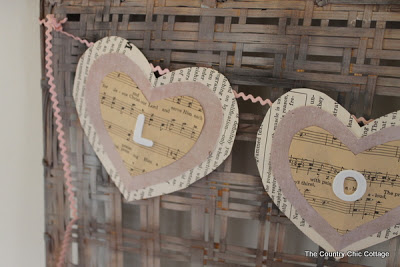 I assembled the hearts using some scrapbooking glue then attached them to some pink ric rac using hot glue.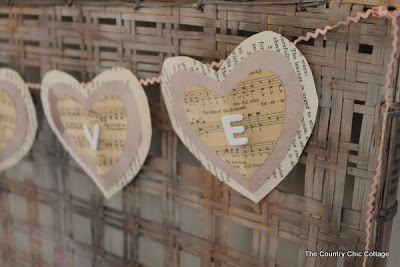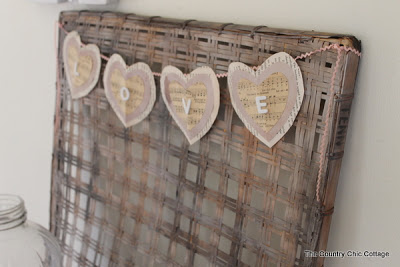 I have some more posts all about this vignette…so stay tuned!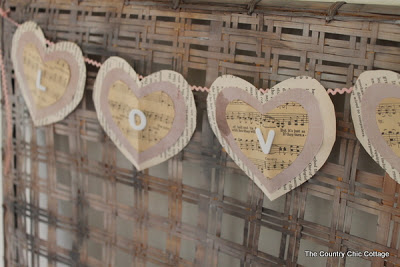 Posted at Take a Look Tuesday on Sugar Bee Craft Edition.