Welcome to Friday the 13th y'all and our collection of over 100 DIY Halloween ideas. I just had to join in a spooktacular Halloween celebration today. I have links to over 100 Halloween crafts, projects, tutorials, and so much more. Let's kick off Friday the 13th with a BANG! Below you can get over 100 spooktacular Halloween ideas from myself and some blogging friends. Have a great Friday the 13th y'all.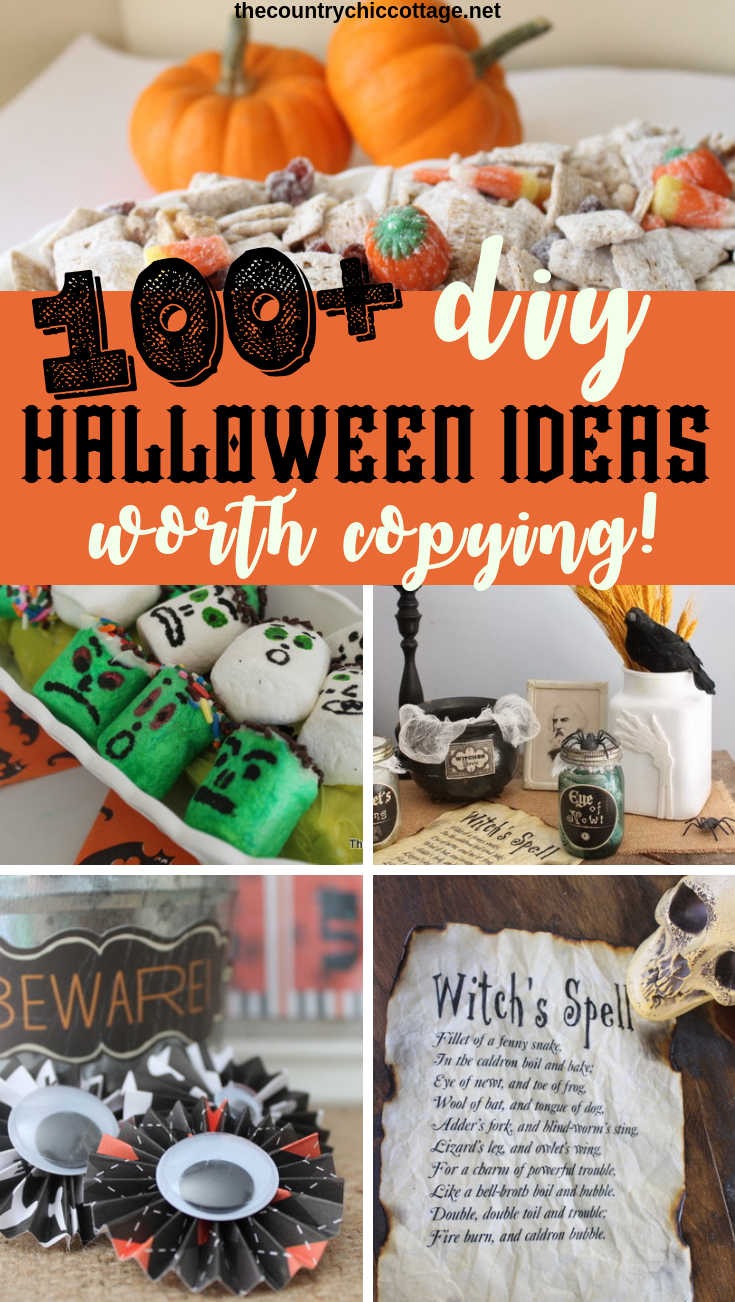 DIY Halloween Ideas
When you click on any of the links below, the instructions for each project will open up in a new tab on your computer. Be sure to pin or bookmark those that you want to make. Hopefully, in the end, you will have a to-do list of Halloween craft ideas. Happy crafting y'all!
I hope you have enjoyed these DIY Halloween ideas! Grab your crafting supplies and get busy because Halloween will be here before you know it!