It is the final day of Craft Lightning and I am wrapping things up with a fun back to school countdown calendar. This is perfect to help you relish those last days of summer. There is a fun activity in each container for you to do with your kids. Grab the supplies and make your own before summer is over. This one was first posted over at Crafts Unleashed but I am publishing here in case you missed it. Also if you missed any of the Craft Lightning fun this week, you can check out the 15 minute back to school crafts from day 1, day 2, day 3, and day 4. Now onto the back to school countdown calendar for today.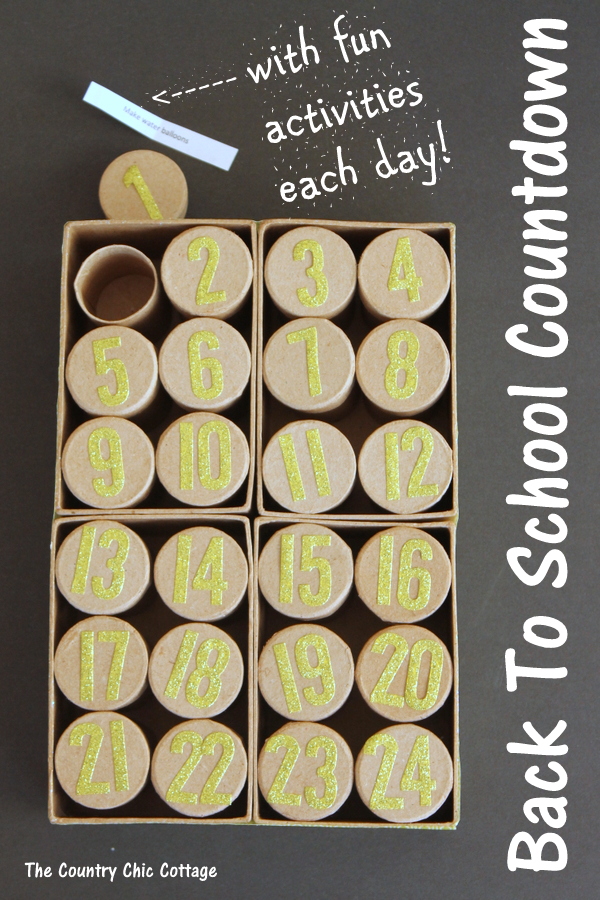 Supplies needed to make this back to school countdown calendar:
Links may be affiliate links.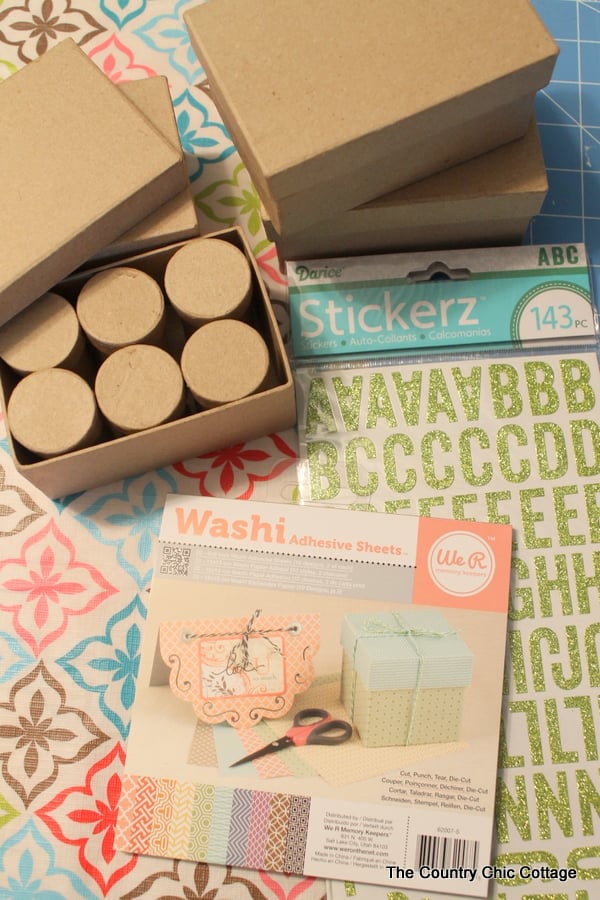 Remove tops from boxes and discard or re-purpose for another project. Glue box bottoms together as shown with hot glue. Add numbers to the tops of the small paper mache cylinders with the stickers. In order to just use two packages of the stickers you have to get a bit creative. The letter I makes a great number 1. The bottom of an Z paired with the top of a U makes a great number 2. I had to think outside of the box a bit but the two packages worked just fine.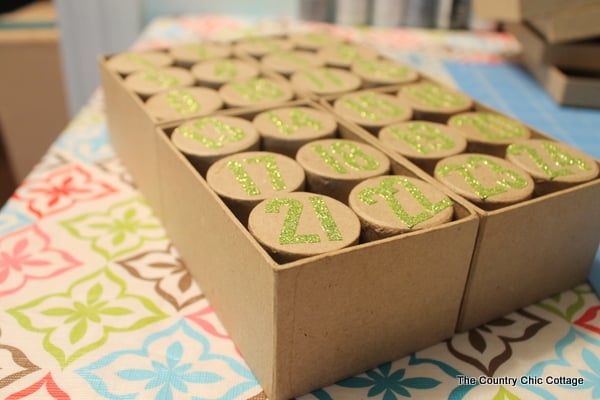 Next, use the washi tape sheets to cover the sides of the box. Three sheets were enough to go around the outside perimeter completely. Just cut to size with scissors, remove backing, and lay into place carefully. I lined up the pattern in between sheets so the joints were less obvious.
In the morning, however, my box looked a little like the below. The adhesive does not work really well with the paper mache.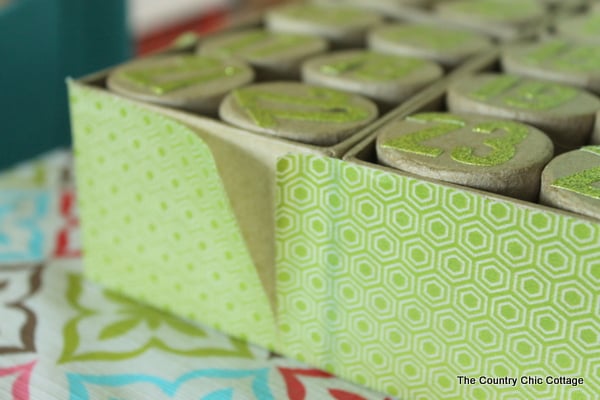 I used sparkle Mod Podge to hold everything into place. Just put a light coat over the entire thing. You can use any Mod Podge product you have on hand however this one is great if you want some extra bling. NOTE: I covered the back of my box as well with the sheets and Mod Podge. This is optional but will give a nice finished appearance.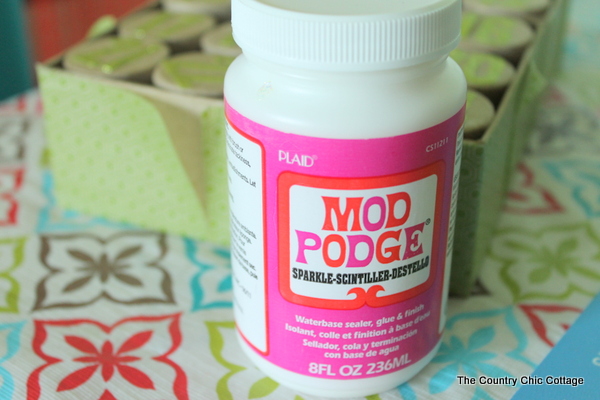 Allow your Mod Podge to dry completely before continuing. Now it's time to add some activities to all of those little countdown calendar containers. I have a printable list of activities for you here or you can type up your own list. I have a few extra on mine so you can throw a few out if they don't interest you or your kids. Just print these on plain copy paper.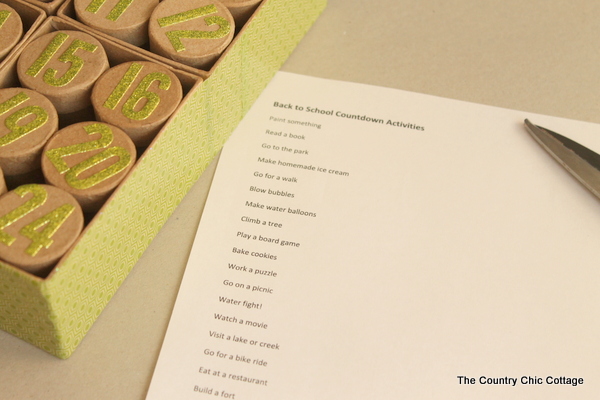 Cut the activities into strips with scissors.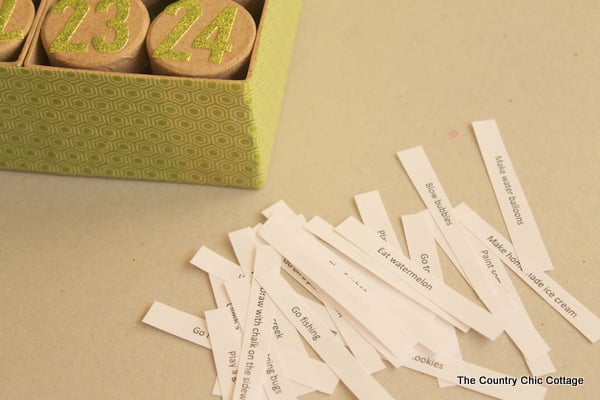 Then fold each one and add to the small cylinder containers. I put mine in randomly but you can pick any order that you wish.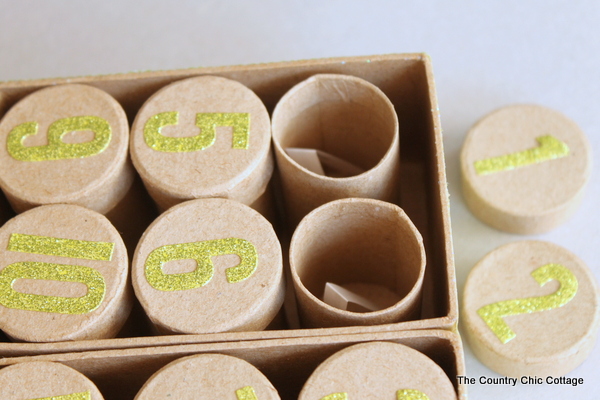 Each morning let your kids pick an activity from the countdown calendar. You can start with the last number (24) and countdown to school. Or start with number 1 and let them watch as those 24 days til school slowly dwindle down.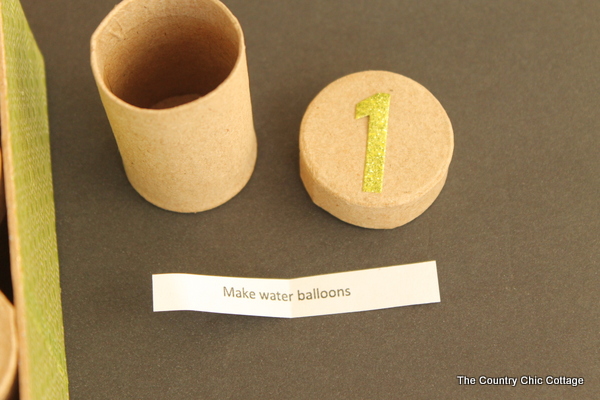 Once they have opened that day's activity, it is your mission to complete. Day 1 should be amazing right? Most of the activities that are included in the list are low or no cost. You can also add in a few special days maybe to the zoo or museum to change it up.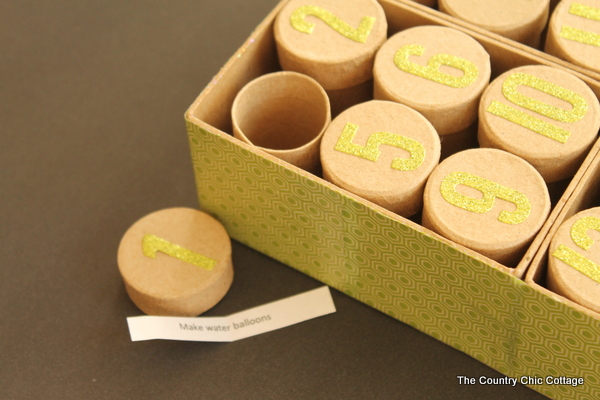 Make the most out of the rest of your summer with this back to school countdown calendar. This is a great way to stay on task and make sure you check off all of those amazing memories in what is left of summer vacation. The project is super easy to make as well.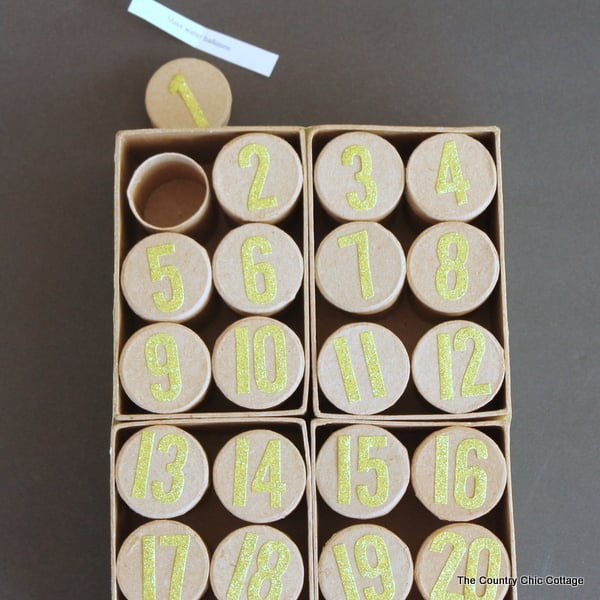 Love back to school crafts? Here are some fun ideas that take 15 minutes or less from our blog partners for this series. Start with these fun personalized water bottles from Fireflies and Jellybeans. You will never believe what Fawnda uses to make these!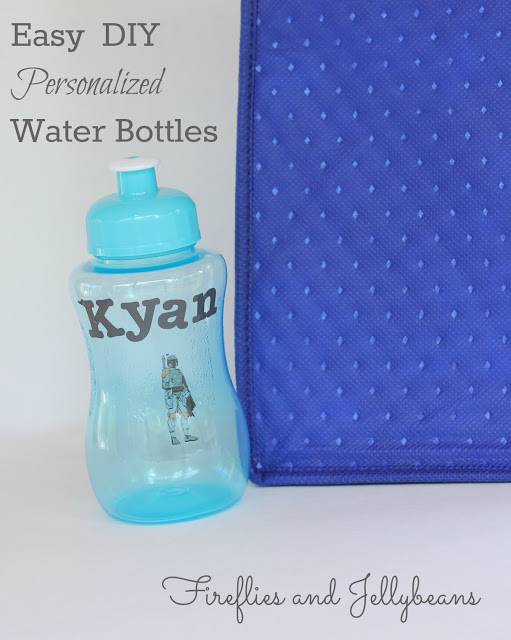 One Krieger Chick has a simple way to add a fun twist to your child's dishes. Click here to see more.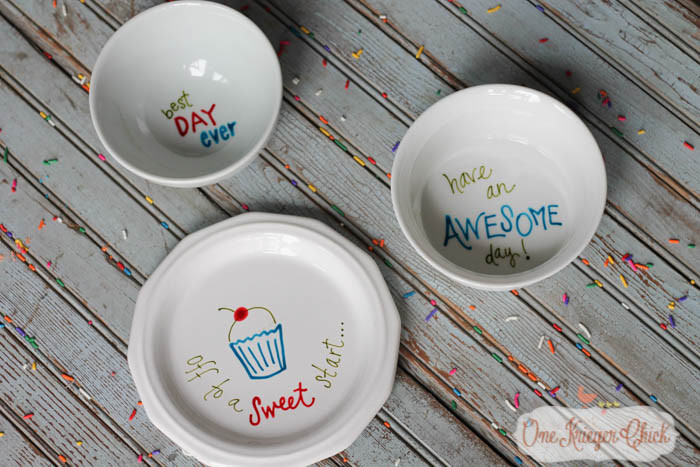 Use a wood burning tool on plain pencils to make some amazing creations. Follow the instructions over at Bumble Bree Blog.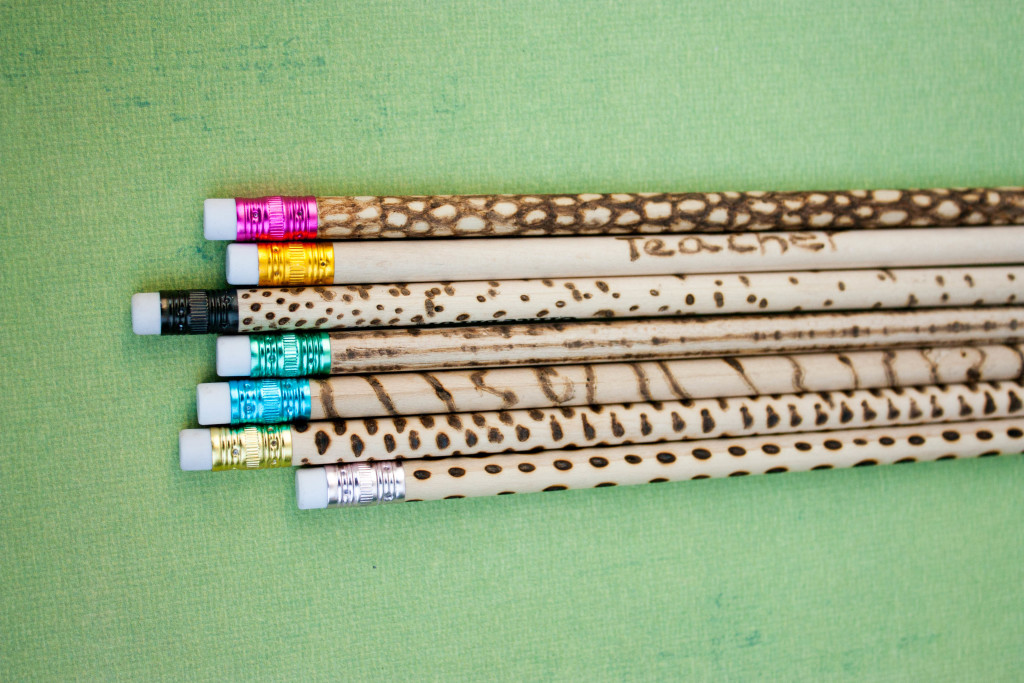 Add washi tape to pencils as well as a fun pencil cup in this post from Happiness is Homemade.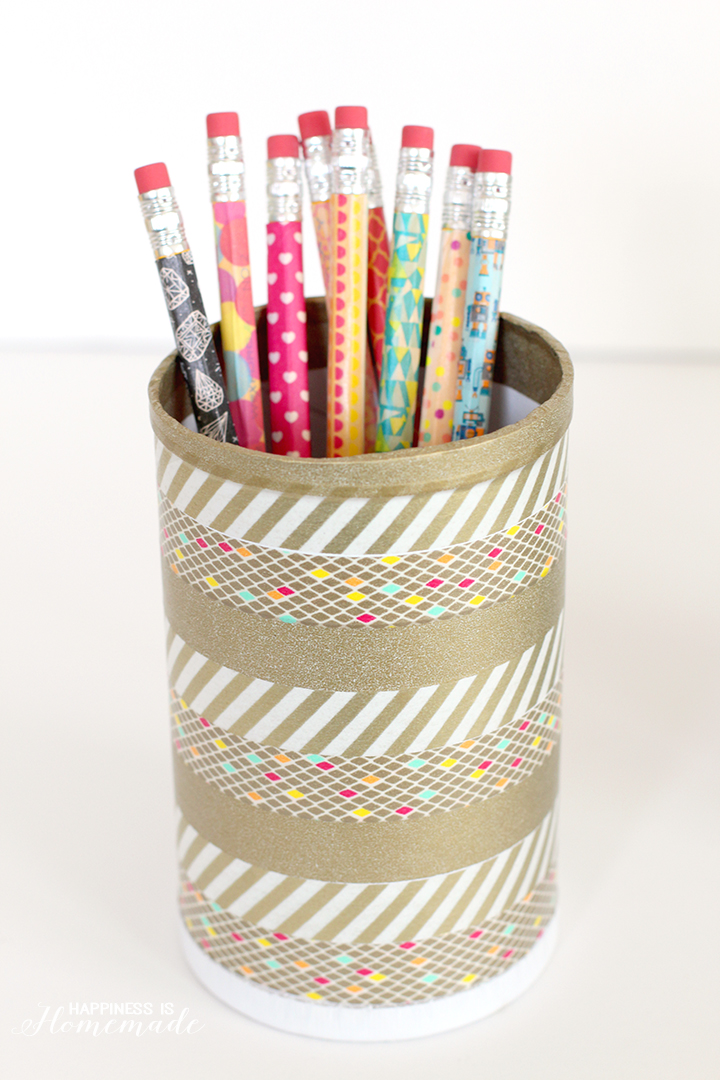 Make the first day of school extra special with a picture. This first day of picture frame from A Sweet Berry is super easy to make yourself!
Make fun lunch treat bags with the new scrapbook collection from Jen Gallacher. Y'all will want to pick this up!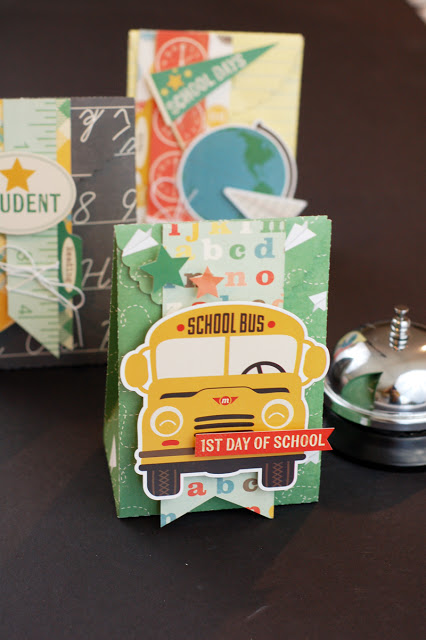 Every teacher loves the gift of hand sanitizer. Print these germ juice labels and add them to the front. Get the free printable and see more over at Cute as a Fox.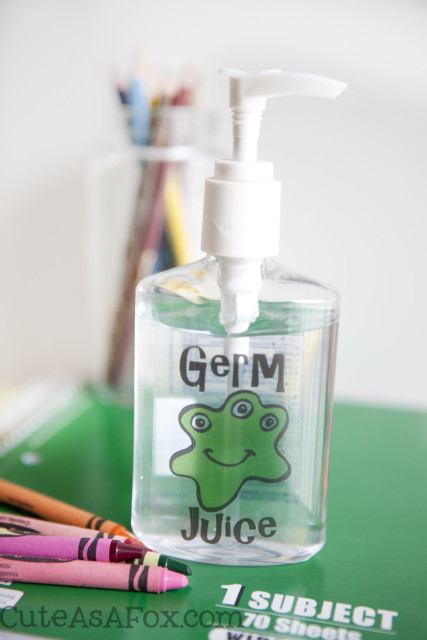 Make an adorable apple bean bag like this one from Make Life Lovely. This is great for the kids to play a game or even as a paper weight for teachers.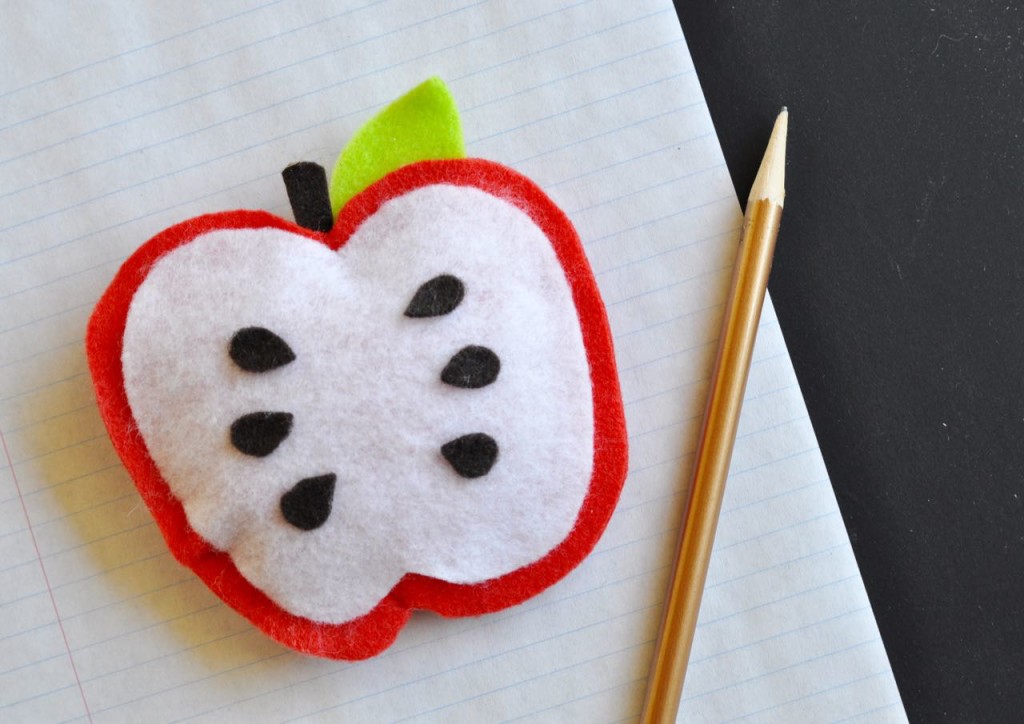 The Minions are as popular as ever. Make a Minion pencil case and pencil with these instructions over at Creative Cynchronicity.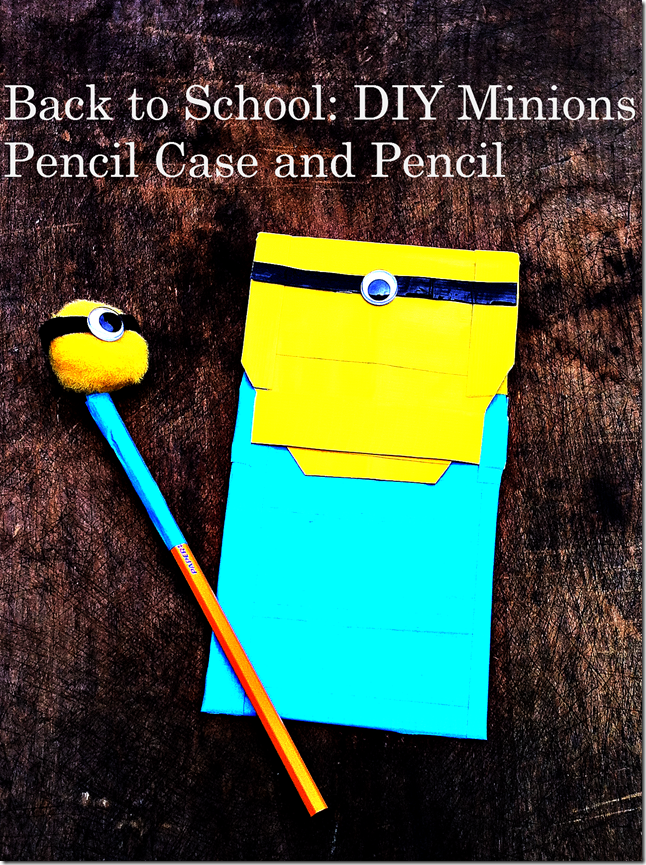 Laura Kelly is joining us this week as guest co-host and she did a little recycled craft today. You can click here to see how to make these storage containers over at Me and My Inklings.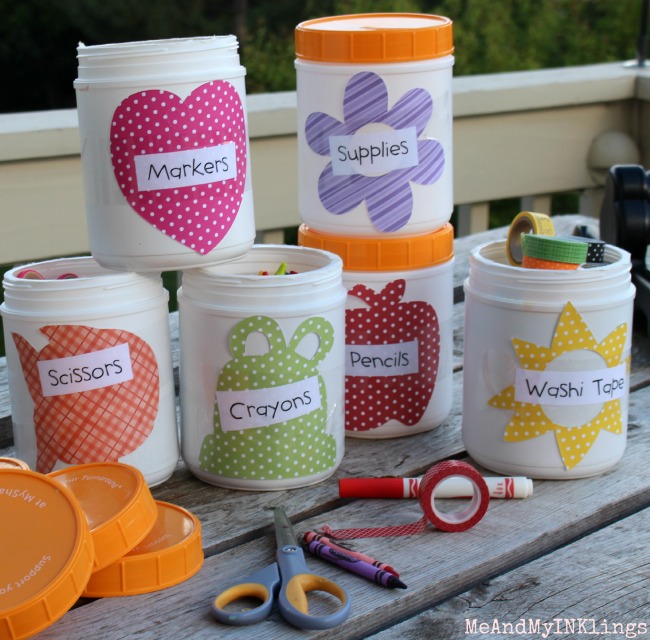 Collecting boxtops is huge at our school and I am sure it is at yours as well. Collect on this printable boxtops card from 30 Minute Crafts and send to school in style.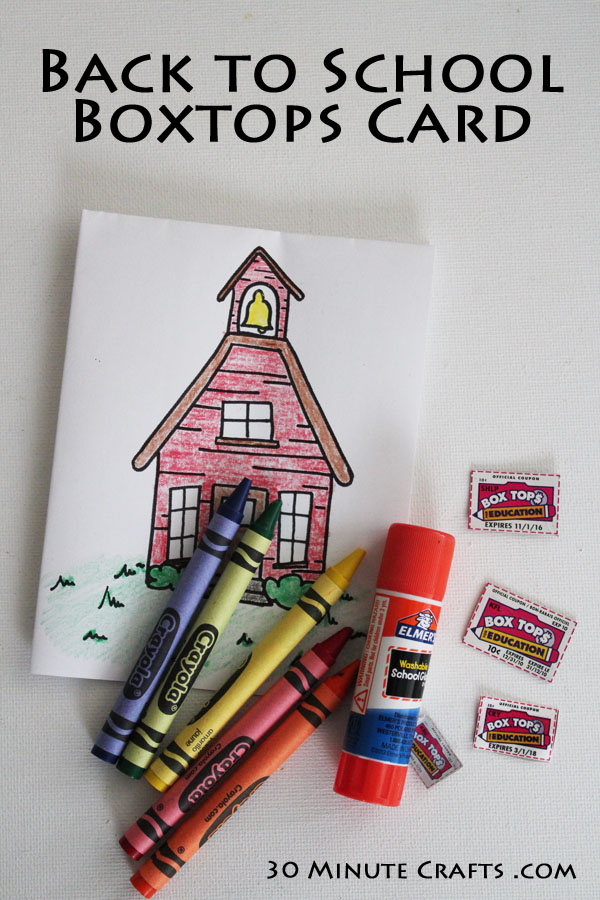 Roll up those pencils, markers, and more in this fun roll up from 30 Minute Crafts.
Thank you all for joining us for Craft Lightning this week. I will round up the entire week in the morning so y'all stay tuned.