This post and photos may contain Amazon or other affiliate links. If you purchase something through any link, I may receive a small commission at no extra charge to you. Any supplies used may be given to me free of charge, however, all projects and opinions are my own.
Links below may be affiliate links which means that you will not pay anymore, however, a portion of your purchase will go to support this site. Products below may have been given to me free of charge but all projects and opinions are my own!
I have been all about spring cleaning this year. Some years I skip it all together, sometimes I do it halfway, but this year…it has been on! I have already shared some of my triumphs with y'all. After Easter, I decided to tackle another project. The bathroom is my latest victim. How about some before and after magic? Okay, it was not magic WHILE I was doing it but it is magic now.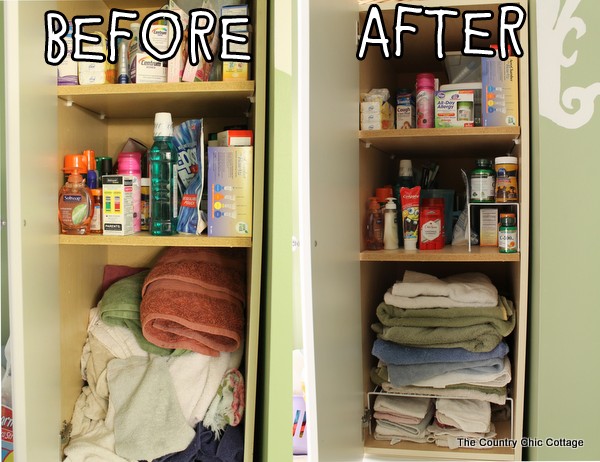 Let's start from the beginning of the process. The clean out. I threw away a variety of expired, old, and just plain icky stuff….
I then measured my cabinet. I had a rough idea of how I wanted the finished product to look. But without taking these measurements to the store, I was sure to buy something that was too large.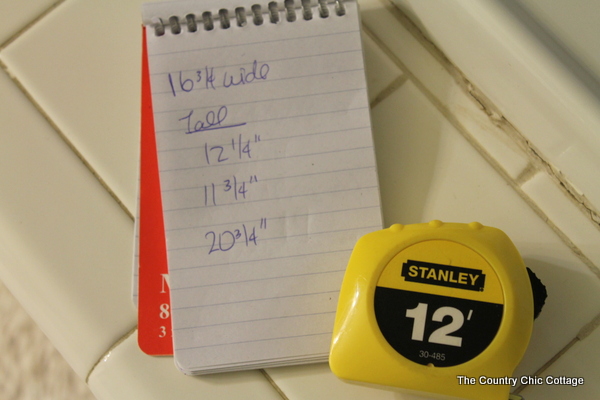 I then made a rough list. Yes rough. I know I needed to organize but I had no idea how I was going to get there. A rough plan is fine at this stage. Once we start shopping we will see it all come together. You will notice I jotted down a few bathroom items I needed as well. My son loves his Spongebob Squarepants and I noticed we needed some supplies while cleaning out. Colgate makes a line of Nickelodeon-themed kid's oral care products including our beloved
Spongebob
and
Dora the Explorer
.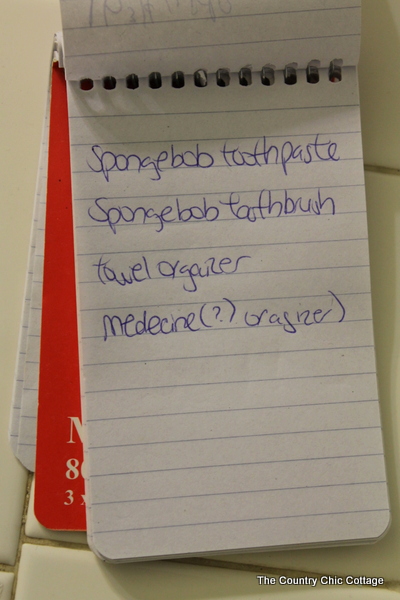 Off to Walmart I went to stalk the aisles. This is where that rough plan comes in. I stalked various organizational items until I found what would work in my space. Yes I hit up the bathroom organizing area….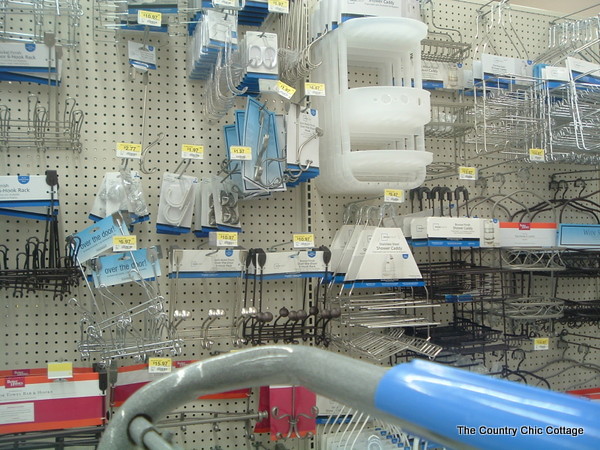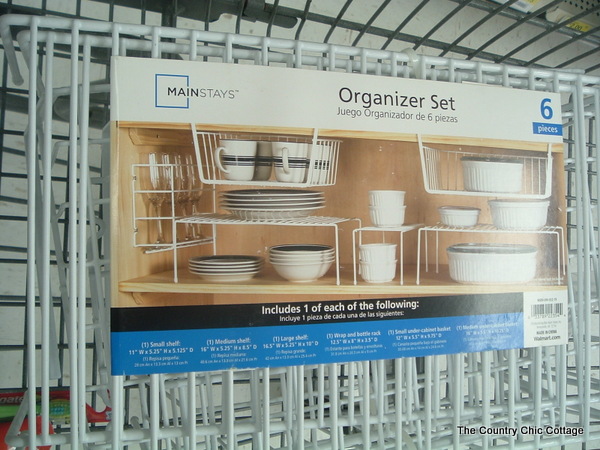 Guess what? It worked great in my bathroom! Want the full low down of my shopping trip hits and misses? I made an
album on google plus
all about it….head on over to see all of the areas in Walmart I stalked. While I was at Walmart, I found a huge display with the kids' beloved Colgate products on it…..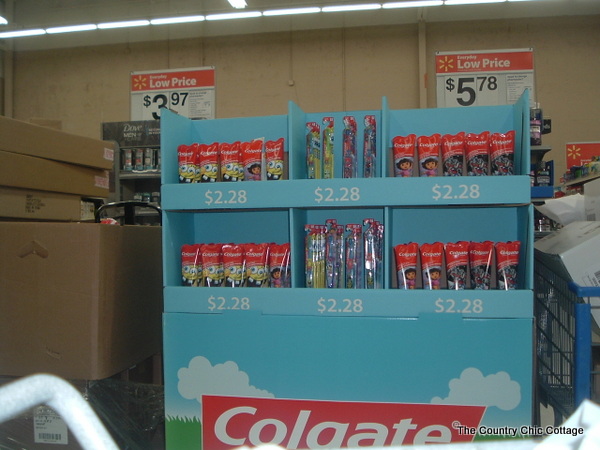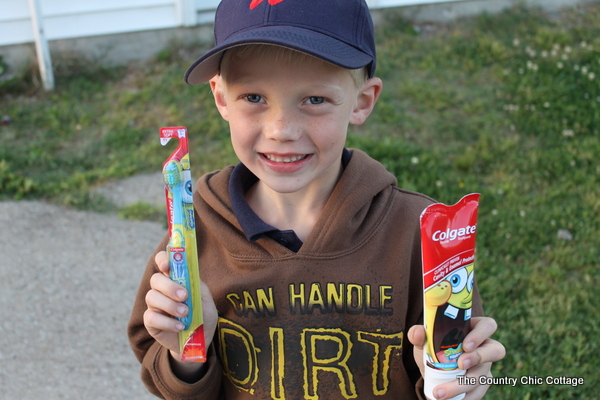 But enough happy faces, back to spring cleaning. I started by trying my finds in the cabinet.
Seriously a perfect fit. I could not have custom built something this good! I was getting excited.
The wash cloths and hand towels all fit under my shelves perfectly. Then I stacked my towels on top…
This is amazing. Why did I not do this before?? No more mixed wash cloths and towels. No more digging through a huge pile. I am in love already!
A couple more organized and cleaned shelves. Don't you just love the feeling after spring cleaning is complete?
I will leave you with a picture of my full cabinet after my spring cleaning fun…
~Thanks for stopping by!~
Want to see my favorite cleaning supplies and products?
I have gathered all of the products I love using around my home into one great section of my Amazon storefront. You can click here to shop! If you are looking for just about anything to clean your home, I probably have an option that you will love!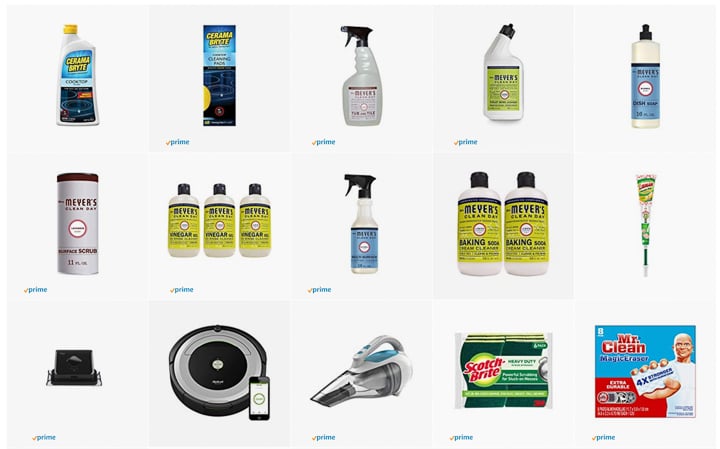 Get Our Weekly Newsletter