I did it! I made this burlap succulent decor with my Cricut Maker. It took a bit of trial and error however I am thrilled with the results. So if you have ever wanted a cute succulent made from burlap, this is the post for you! The bonus? This burlap will not fray! That is right! Amazing right? You can use this tutorial to cut burlap with your Cricut Maker in any shape actually. Just follow along below.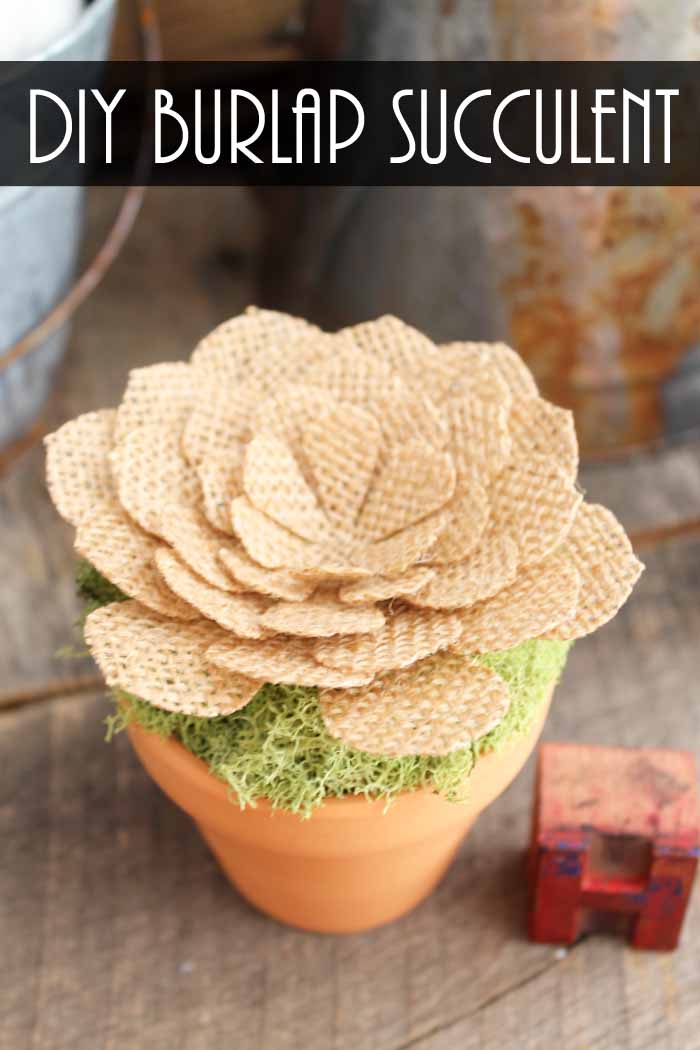 Supplies needed to make your own burlap succulent decor:
Some products may have been given to me free of charge however all projects and opinions are my own.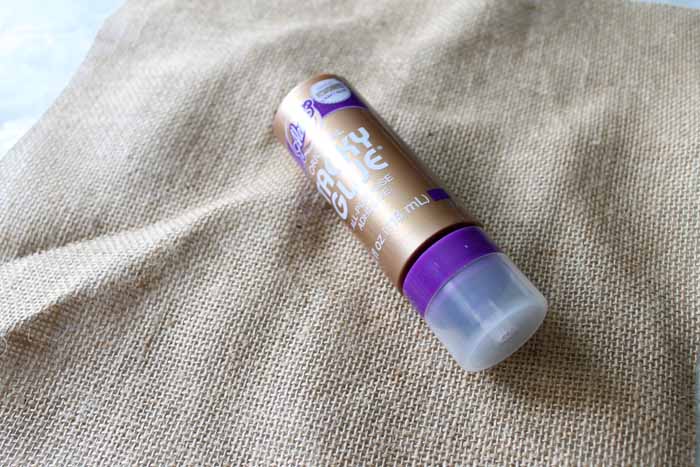 I experimented quite a bit to get this technique correct and I thought it would be best to shoot a video. You can watch me below talking about cutting burlap with a Cricut Maker.

Now, did you miss any of the steps? Feel free to watch again or I will try to get the most important details for making your own burlap succulent decor in the instructions below. Start with a 12 x 12 square of burlap and lay it on some was paper to protect your work surface. Mix tacky glue half and half with water. Then use a pouncer brush to apply this mixture all over your burlap.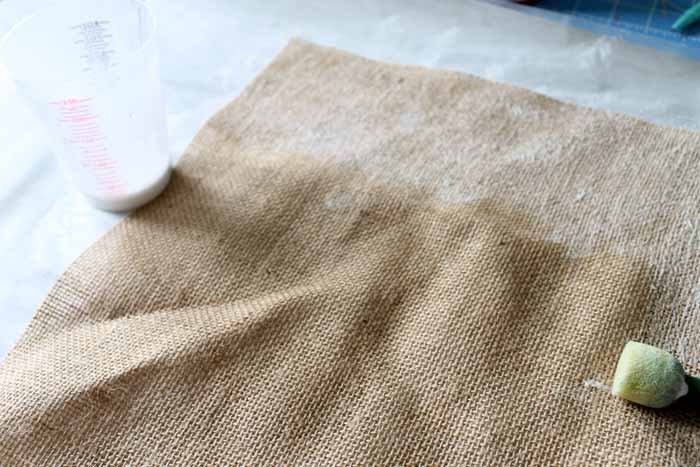 Allow to dry. This will take at least overnight. Then just peel your stiff burlap from the wax paper sheet. Now we have to get this stiff material to stick to a Cricut mat. Apply strong grip transfer tape to the back of your burlap. Then place the non-sticky side of your transfer tape down onto your mat. Press it down really well. You can even use a brayer or rolling pin here.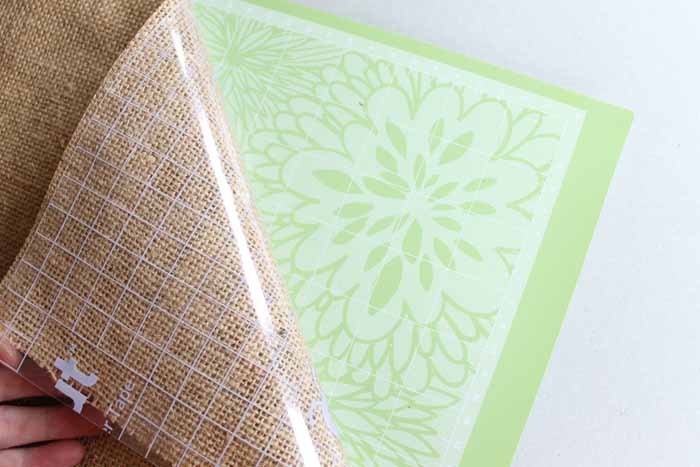 Access the succulent cut file in design space by clicking here. Then resize so that your smallest piece is not less than 1 3/4 inches. This will ensure that the pieces are large enough to be cut by the rotary blade.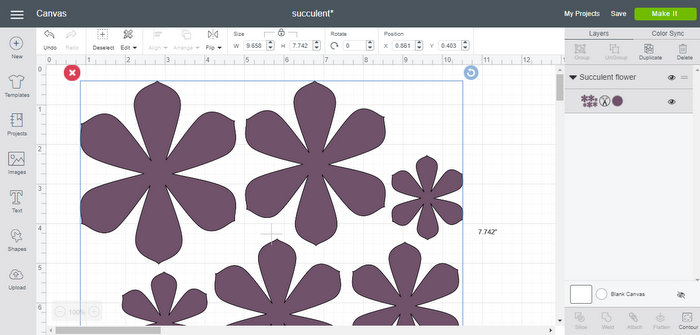 Now you can choose two different cut settings and both have pros and cons:
Heavy duty fabric – this is done with the rotary blade and will give you perfect cuts. The blade, however, will dig into your mat on those curves. This could potentially shorten the life of your mat.
Medium fabric – also with the rotary blade and you will get great cuts. However, there will be some strings that will be uncut and you will have to use your scissors to complete those. The mat however will be in better condition.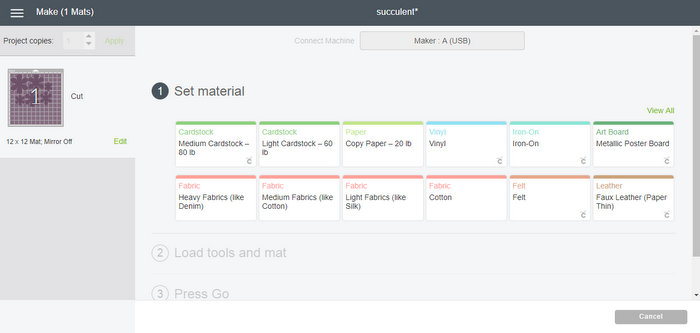 Also note that I do not recommend the burlap setting as this stiff version did not work well with it. Now, make your choice and then cut your succulent pieces with your Cricut Maker. No Cricut Maker? Sorry I do not recommend any other cutting machine for these fabric cuts as the rotary blade is only for the Maker and is the only thing I have found to make this project. If you find a way to make it on another machine, please let us know in the comments.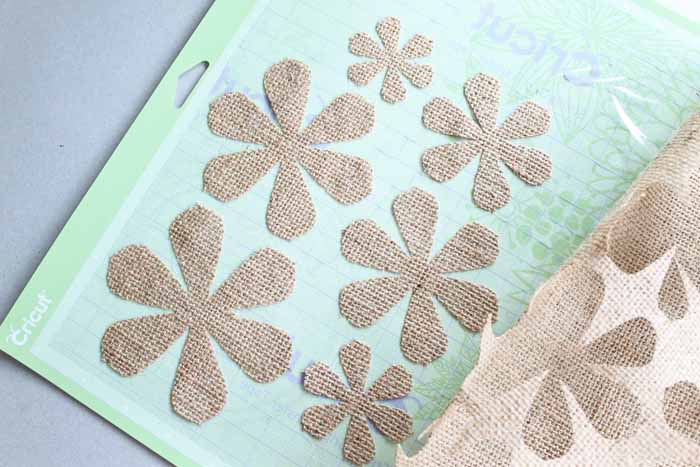 Then you can just peel back your excess burlap and you are left with gorgeous burlap succulent pieces.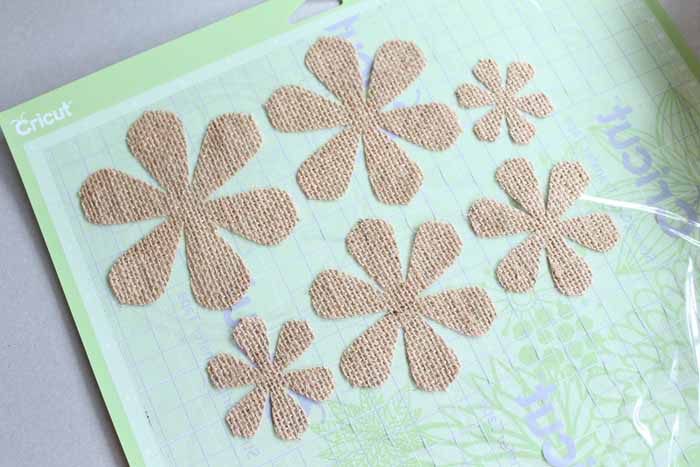 Carefully remove each piece from the transfer tape. Then you can remove that transfer tape from your mat as well. These stiff pieces will not fray and are perfect for this burlap succulent decor.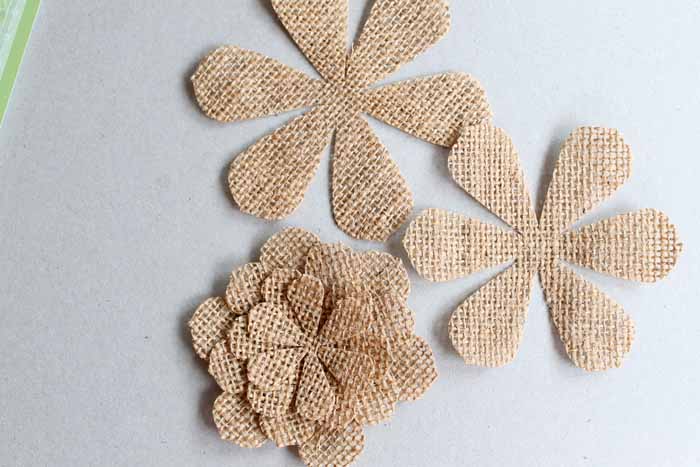 Now let's complete this burlap succulent decor. Add a styrofoam ball to a terra cotta pot as shown below.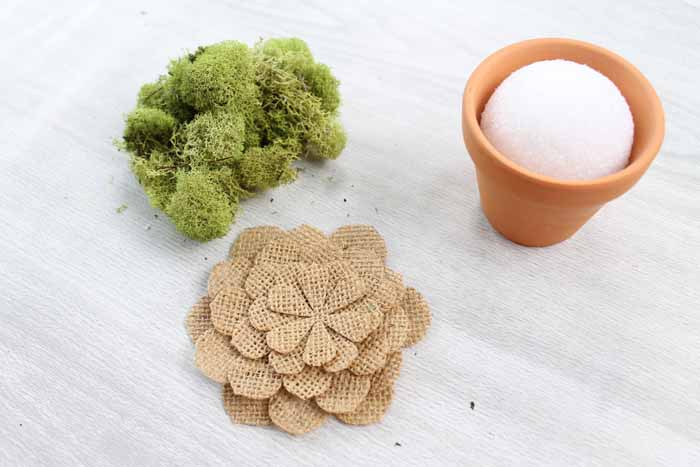 Then use hot glue to secure moss around the outer edges.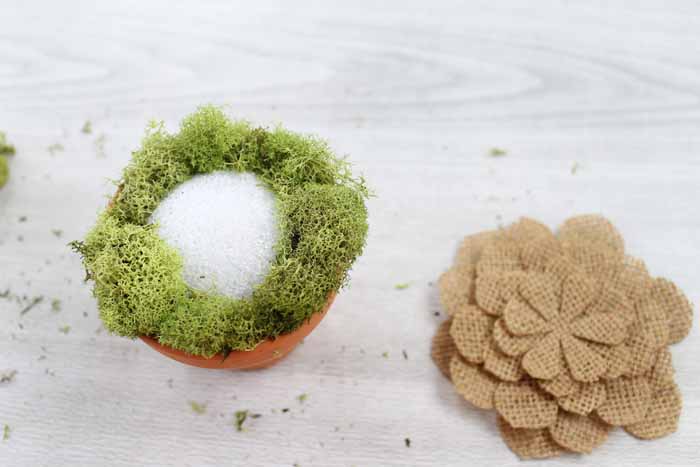 Start with the largest succulent piece and glue to your ball in the center ONLY! This will allow your petals to be free and not glued down. Continue stacking the pieces as shown below and gluing only in the center. As you can see, we turned each piece so that it fills in the gaps of the petals on the piece before it.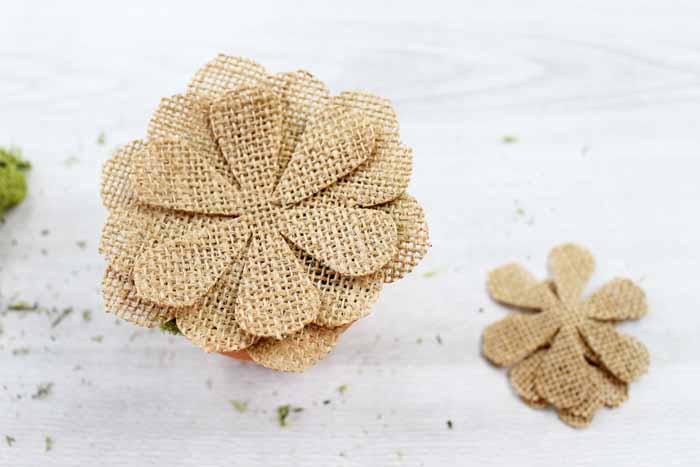 Continue until you have secured all of the burlap succulent pieces into place. You can then fold up the petals of your project to make it look more realistic. Add more moss under the bottom petals if needed to hold them up and not have any of the styrofoam ball showing.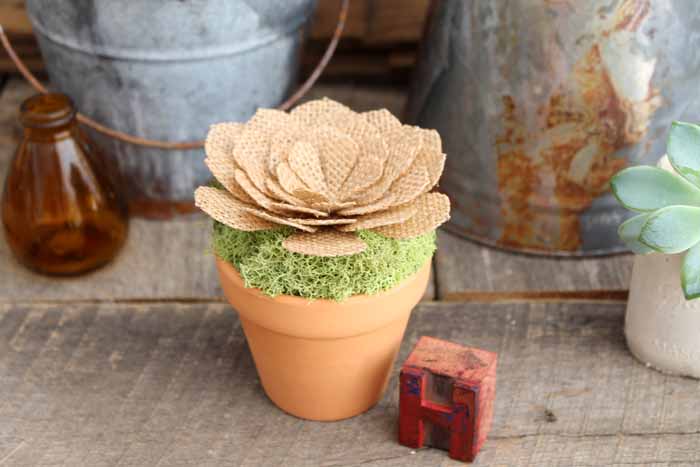 This burlap succulent decor is now ready to be displayed around your home. I love the way this one looks and it may very well be one of my favorite projects of all time. So, tell us, are you going to try to make one?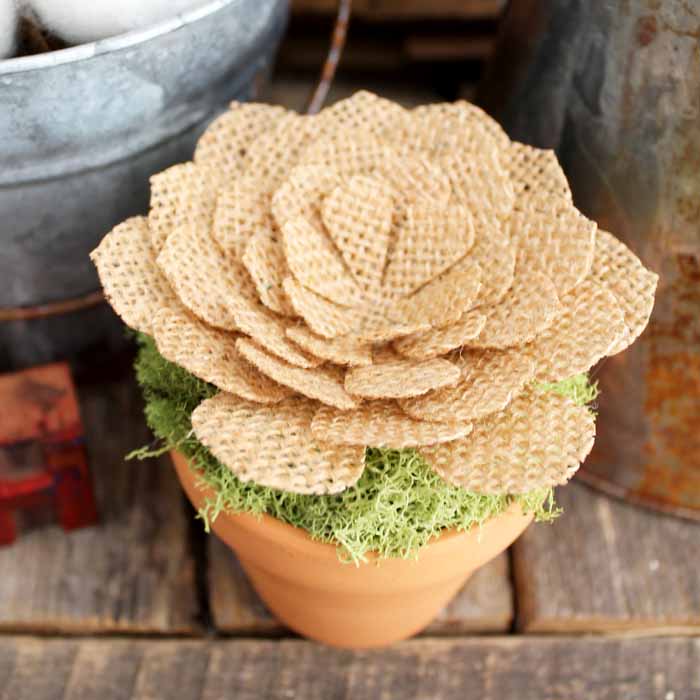 So do you love this burlap succulent decor and want more ideas? Try the links below!
New to Cricut?
Sign up for our email list here to download the Beginner's Guide to Cricut Design Space for FREE today!
Sign up to get the guide emailed to you!