Cement crafts have never been easier to make. You can add a faux concrete finish to any surface with this easy to use product. I am using it to make some faux concrete eggs for spring but you can actually do the same thing to any surface in your home. What will you make with this idea? This one was originally posted over at Crafts Unleashed where I am a paid contributor but I am posting it here in case you missed it.
Supplies needed for these cement crafts: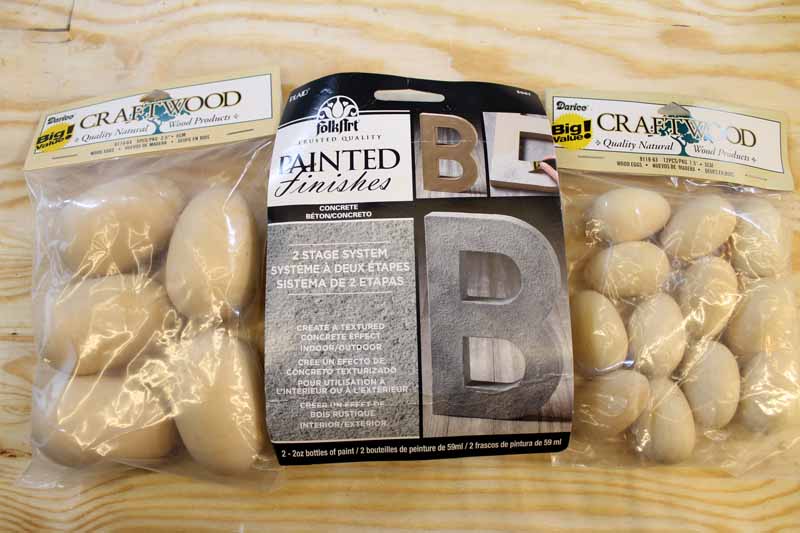 The product itself it a two part paint with a light and a dark bottle that comes in the kit. You can actually watch me use the product on a different surface in the video below and learn more about it.
If you can't watch the video or need more instructions, follow along below.
Instructions
Start with the lighter of the two bottles and apply to your eggs with a pouncer brush. Do one side first, allow to dry, and do the second side. This material is very thick but that is what gives that great texture.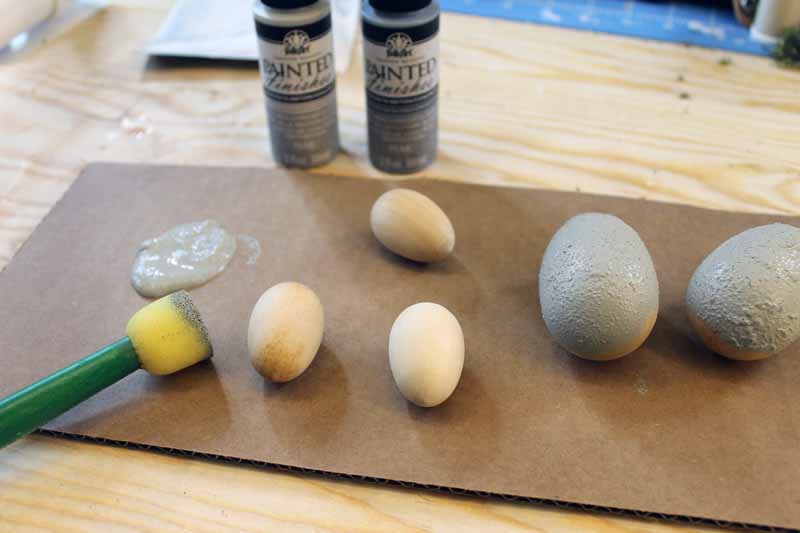 Once both sides are dry, you are ready to give your eggs that cement finish.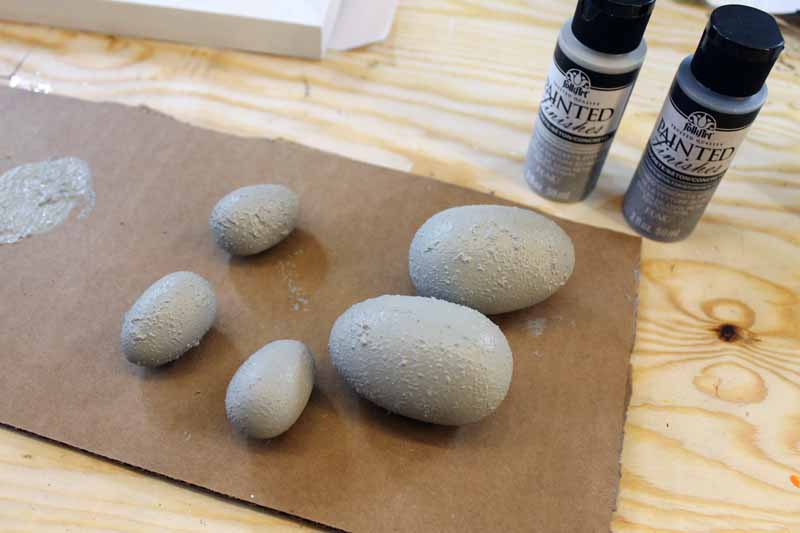 This time you will need some of the light and the dark. Go over your surface with the light once again but this time, while still wet, add in some of the dark. In the image below, the small egg at the top has been completed while the others have not. What a difference!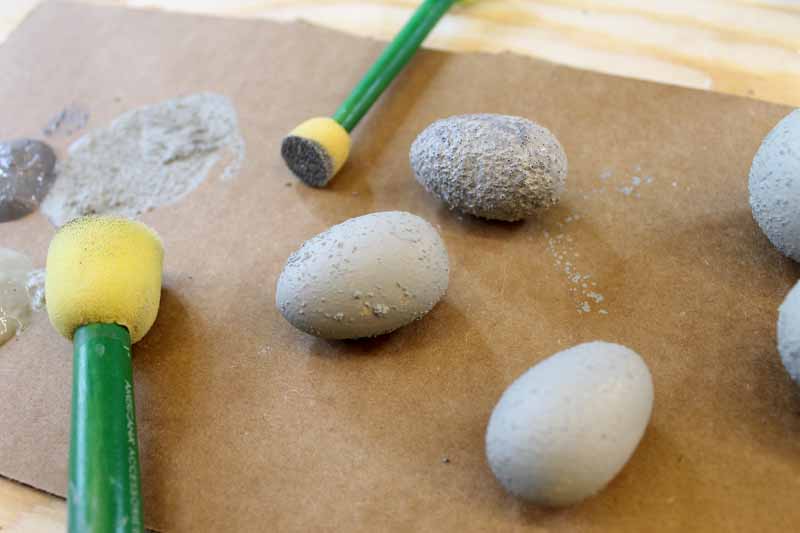 You can add as much or as little of the dark as you like. The dark really makes your project look like concrete. Again, complete one side, allow to dry, and then do the other side.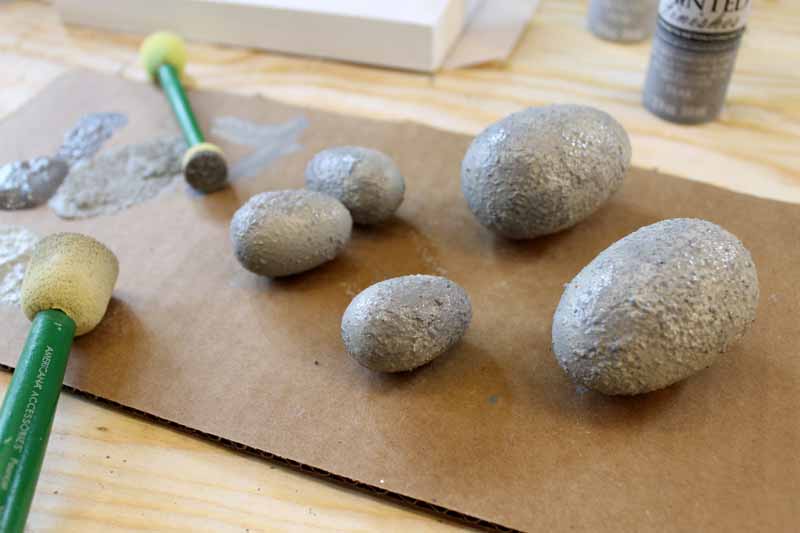 Allow your cement crafts to dry completely before displaying around your home.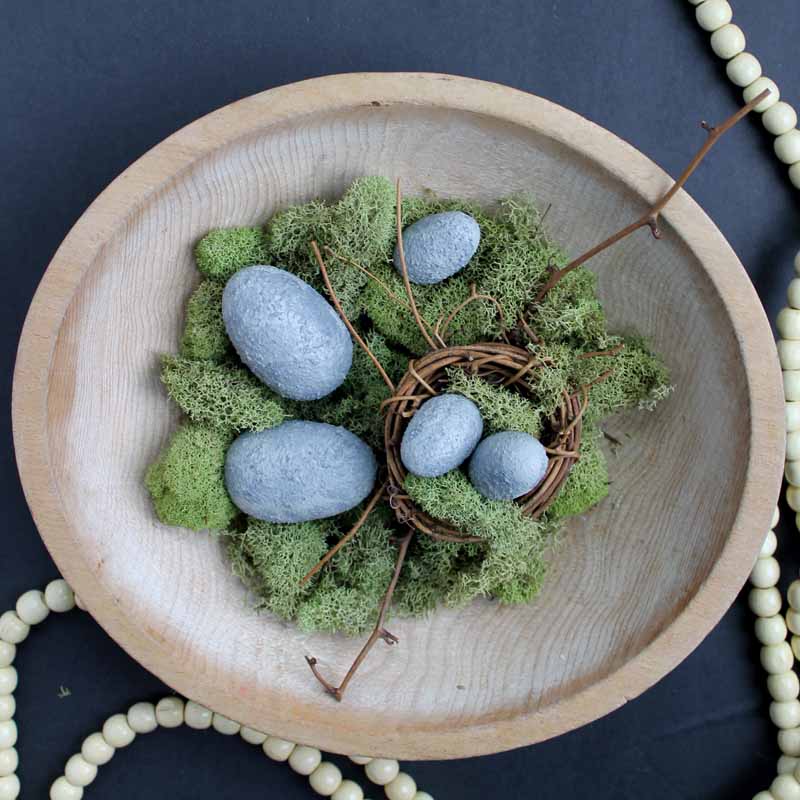 These rustic eggs are perfect for your farmhouse spring decor. Just look at them! They look just like concrete and we just made them in a few minutes. Now that is awesome!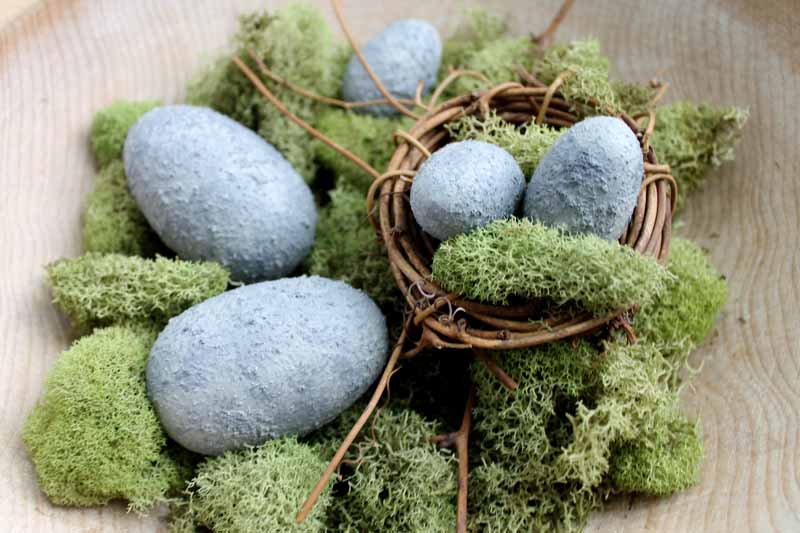 I am going to go think up some more cement crafts now. What about you? What would you use this product to create?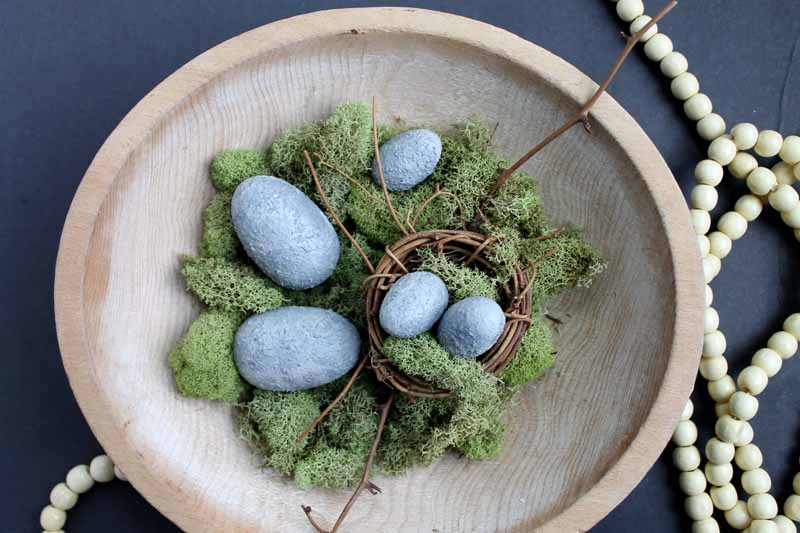 Love these cement crafts and want more ideas? Try the links below.