Color changing vinyl can add something show-stopping to your craft projects. But how do you use it? How does it work? Is there anything special you need to do to it? We are answering that and so much more! So, read on below to see how to use color-changing vinyl with your Cricut machine. Then you can add it to mugs and so much more!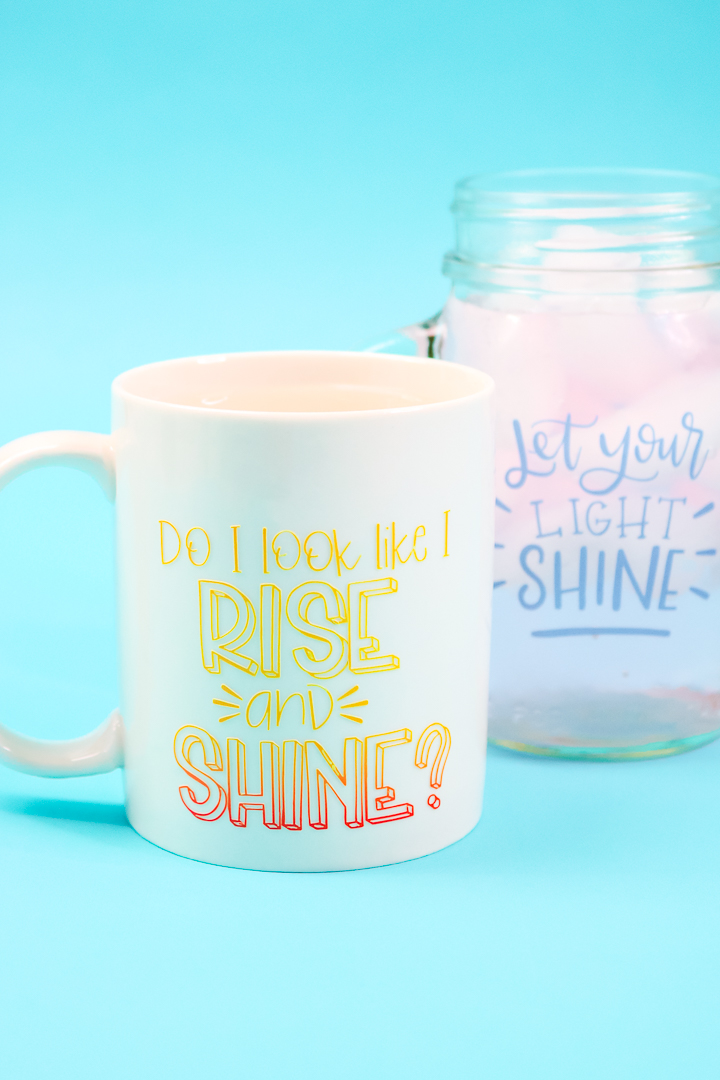 Color Changing Vinyl
First let's take a look at the product and the types so you can have a better idea of what it does when you are thinking of adding it to your projects.
What is color changing vinyl?
This product changes color when either heat or cold are applied. It will change back to the original color at room temperature.
What are the two types?
You have both vinyl that reacts to heat and vinyl that reacts to cold. Depending on what you are putting it on, you may want to choose the type that will work best.
Heat Reactive Vinyl
The version I am using is red and will change to yellow once heat is applied. This will go from red to orange to yellow as it changes and then change back gradually as it cools as well. You can buy the product I am using here.
Cold Reactive Vinyl
The version I am using is white and will change to blue once cold is applied. Again, this will do so gradually. I do also want to note that the white is almost like an etched glass appearance. So, it is almost like a clear vinyl that has just a touch of white. You can buy the product I am using here.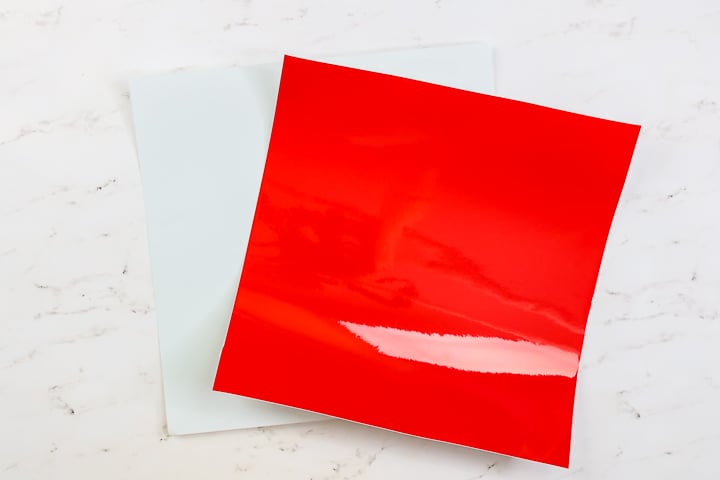 How does it work?
The vinyl will react when whatever it is on changes temperature. So, if you were to add to heat reactive vinyl to a mug and pour in coffee, the vinyl would change color as the surface itself heats up.
What surfaces can you put it on?
You can add color changing vinyl to any surface that you would use adhesive vinyl on. So, think about glasses, mugs, plates, outdoor signs, and more. I will note here that insulated mugs and tumblers will not work. The surface must change temperature in order for the material to work. In the image below, I found that the two mugs to the left did not work while the others did.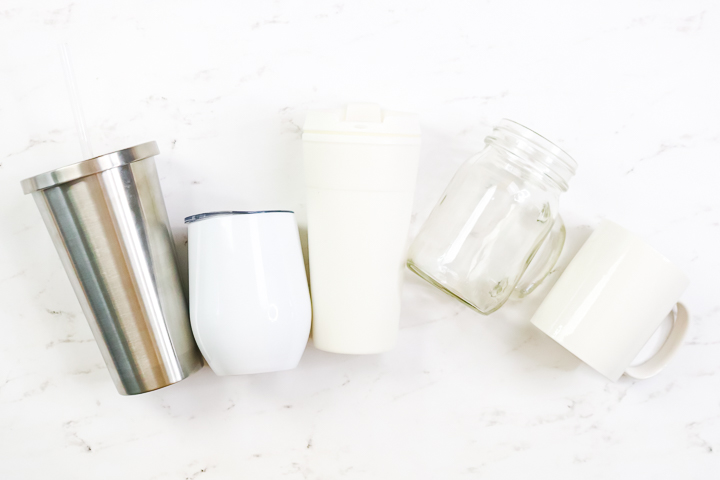 Using Temperature Reactive Vinyl on Your Cricut
So, are you ready to use color changing vinyl on your projects now? I thought you might be! Watch below as I show you this product and how to use it on your Cricut machine. You can also see footage of the vinyl changing color in real time if you are curious as to how that looks!
Can't watch the video or missed some of the steps? You can also follow along below to see how to use this product on your machine.
What settings do you use?
You can cut this on the vinyl setting but it is fairly thick. I would recommend trying the glitter vinyl setting or the vinyl setting with more pressure. Be sure to check to see if it is cut all the way through before removing your mat. If it isn't, just hit the C on your machine for another pass. The setting may depend on your blade condition in this case.
I will also note here that you can use any Cricut machine to cut this material. It will work in the Maker, Explore, and Joy machines.
How do you cut it?
This cuts like any other vinyl. Add the material face up to your mat and cut your design. I like the blue mat for this material but a green mat would probably also work.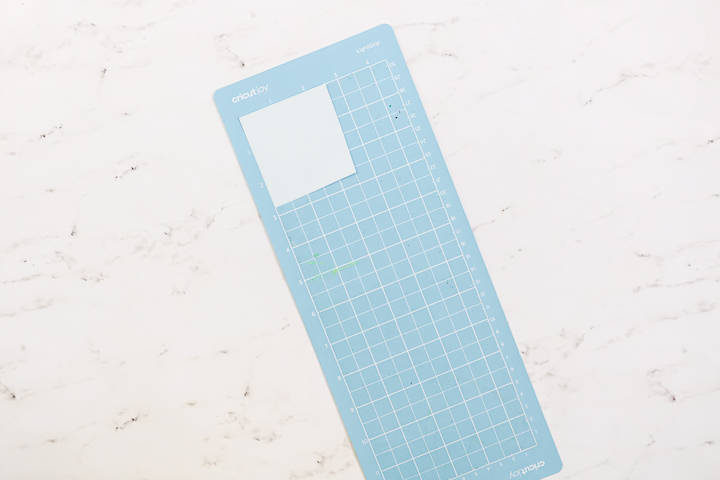 How do you transfer to your surface?
Once cut, you will want to weed your design before transferring. Weed around the outside as well as the centers of any letters.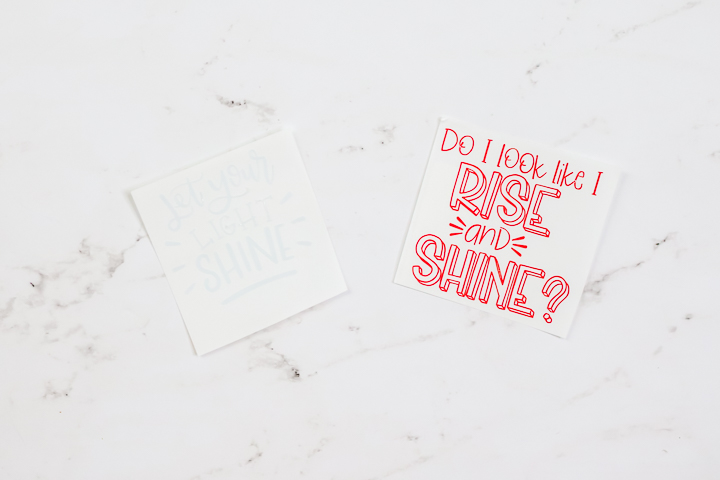 Then use transfer tape over the top to put on your surface. A regular grip transfer tape is fine for this. You should not use a strong grip.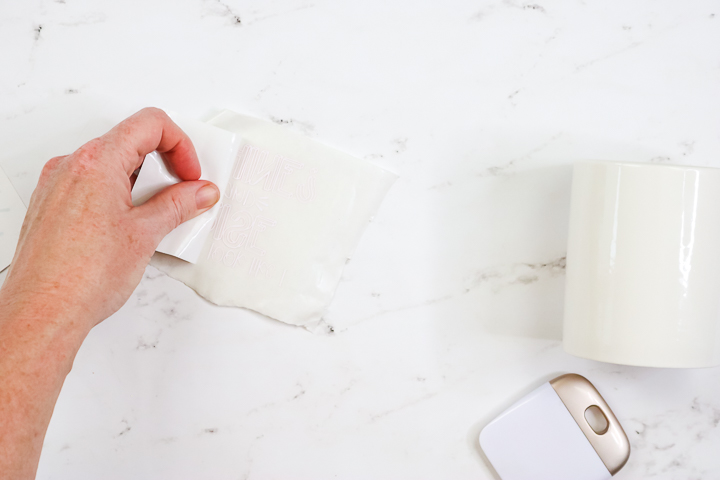 Use the transfer tape to put the vinyl on your surface then burnish it down well. As with any vinyl, wait 72 hours before using and hand washing is best.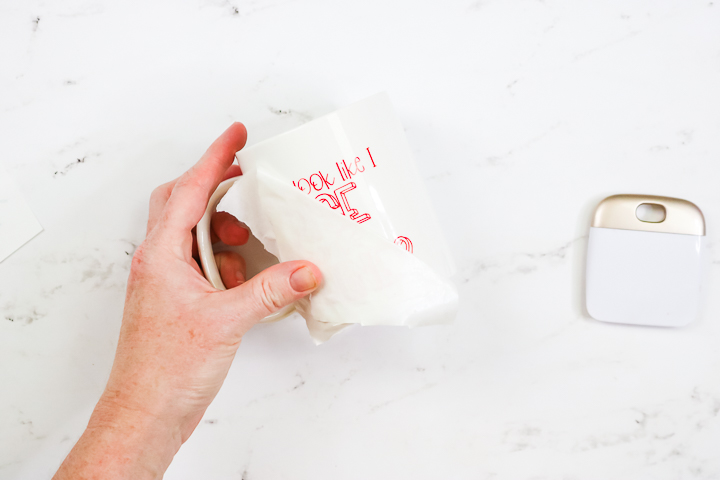 SVG Files that Work with Color Changing Vinyl
Not all SVG files really work with this product as some will just be better than others when changing colors. I thought I would give you some ideas of files that I like to use with this product. This includes the two files I used for my demonstration projects.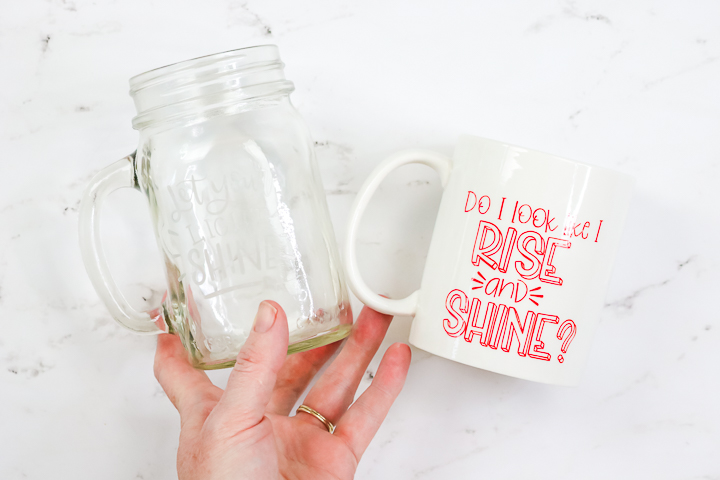 And now that you have a project made, you can pour in some liquids and watch the magic happen! This product is so much fun and offers up a great surprise when you give away a mug.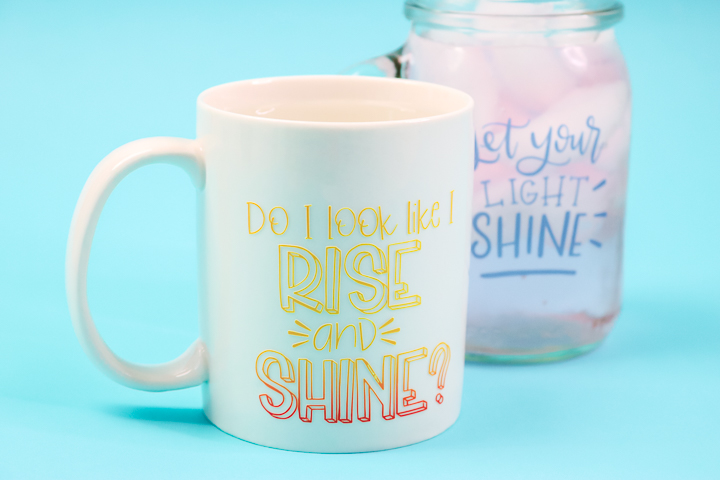 You could also use this product to indicate hot or cold for safety reasons. There are so many options when you get into color changing vinyl. Pick up a few sheets and give it a try. I really think you will like it.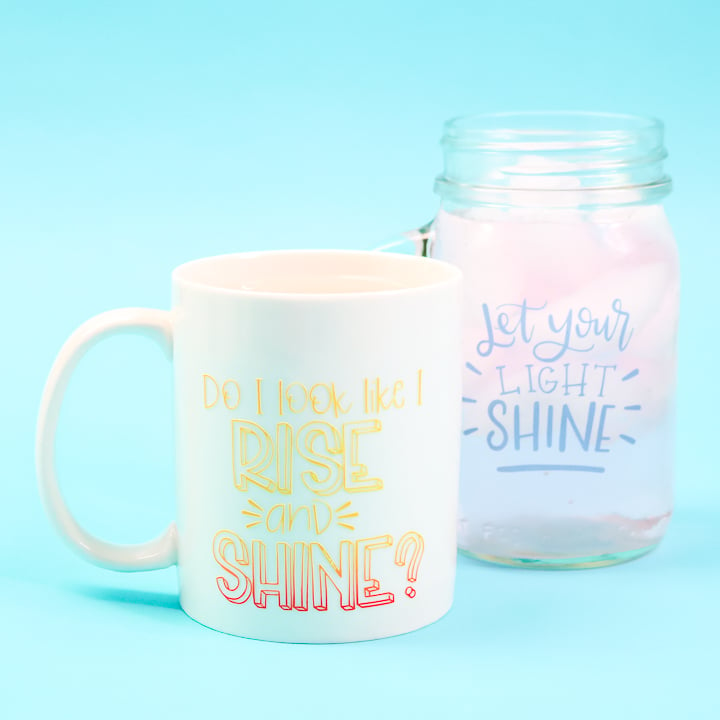 You can marvel at the color changes every single time you pour your favorite drink which that is hot coffee or cold sweet tea. Enjoy and please feel free to ask any questions about color changing vinyl below!
Love this Cricut tutorial and want more? Try the links below as well!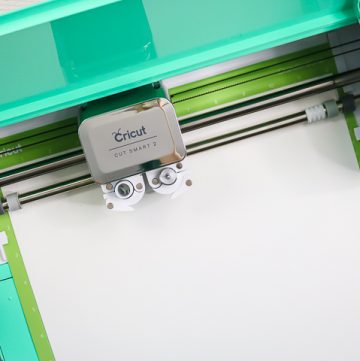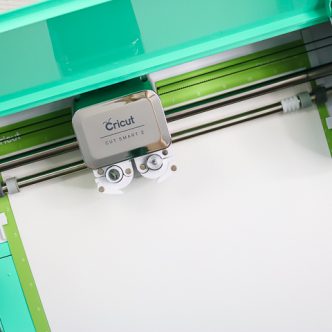 Cutting Flocked HTV with a Cricut
Learn how to cut flocked heat transfer vinyl with any Cricut machine for all of your projects.
Read More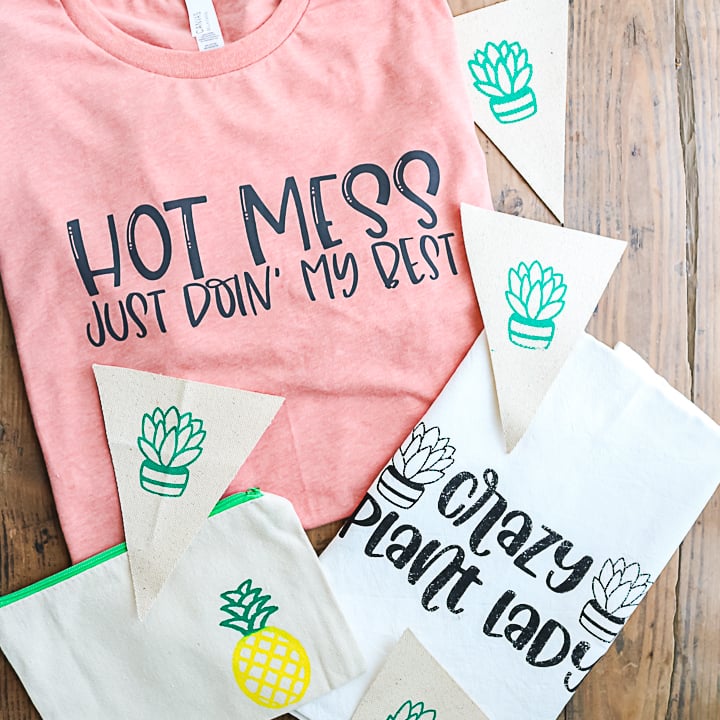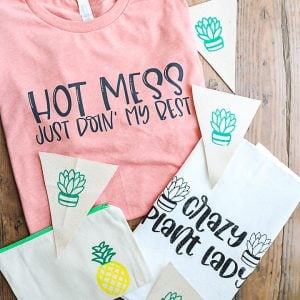 Cricut Silk Screen
Learn to use vinyl and your Cricut to screen print on a variety of materials.
Read More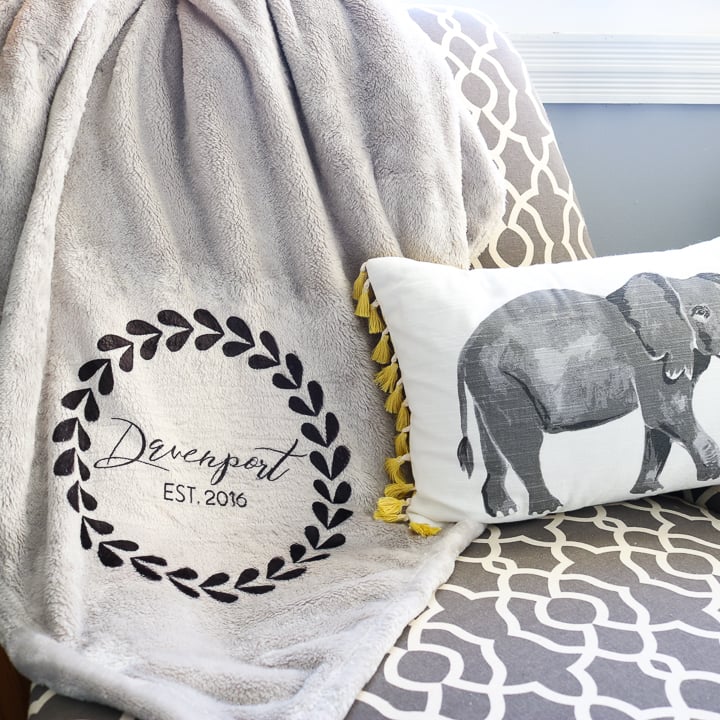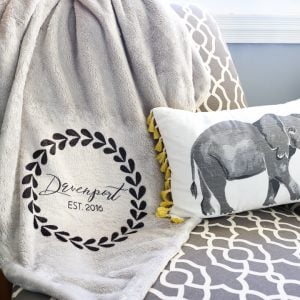 How to Make an Infusible Ink Blanket
Use the new Cricut Infusible Ink on a polyester blanket for a personalized gift idea.
Read More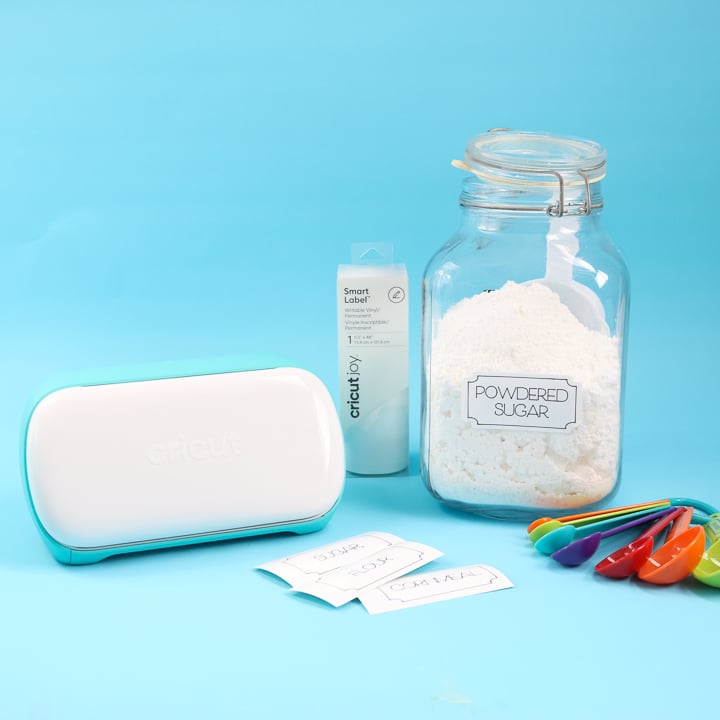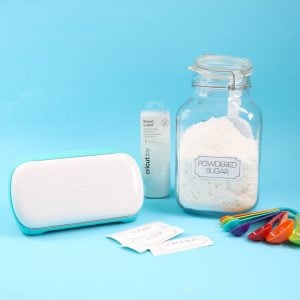 Your Guide to Cricut Joy Label Making
Learn all about making labels with the Cricut Joy and the new SmartLabel material from Cricut.
Read More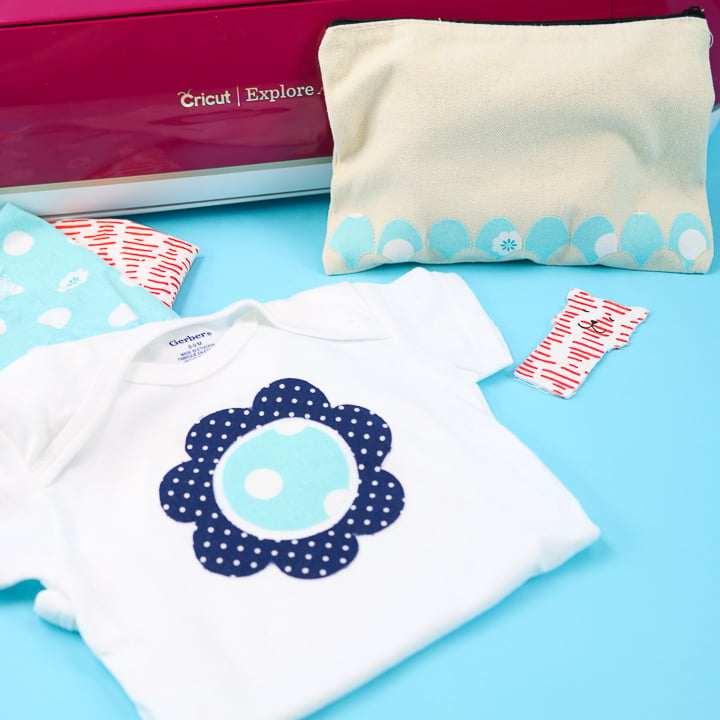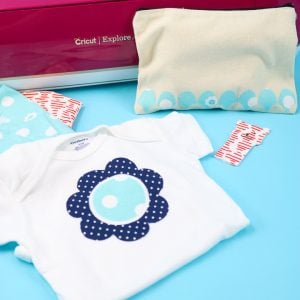 Using Scrap Fabric on a Cricut
Don't throw away those scrap pieces! Use your scrap fabric on your Cricut to create something new.
Read More