Are you ready to learn how to use ANY pen in your Cricut Explore or Cricut Maker? I have the ultimate Cricut Maker and Cricut Explore pen hack for you today. The best part? It will cost you one dollar. Yes. You read that right. What are you waiting for? Aren't you ready to get started?
If you are looking to use more pens with your Cricut Joy, be sure to see our post here.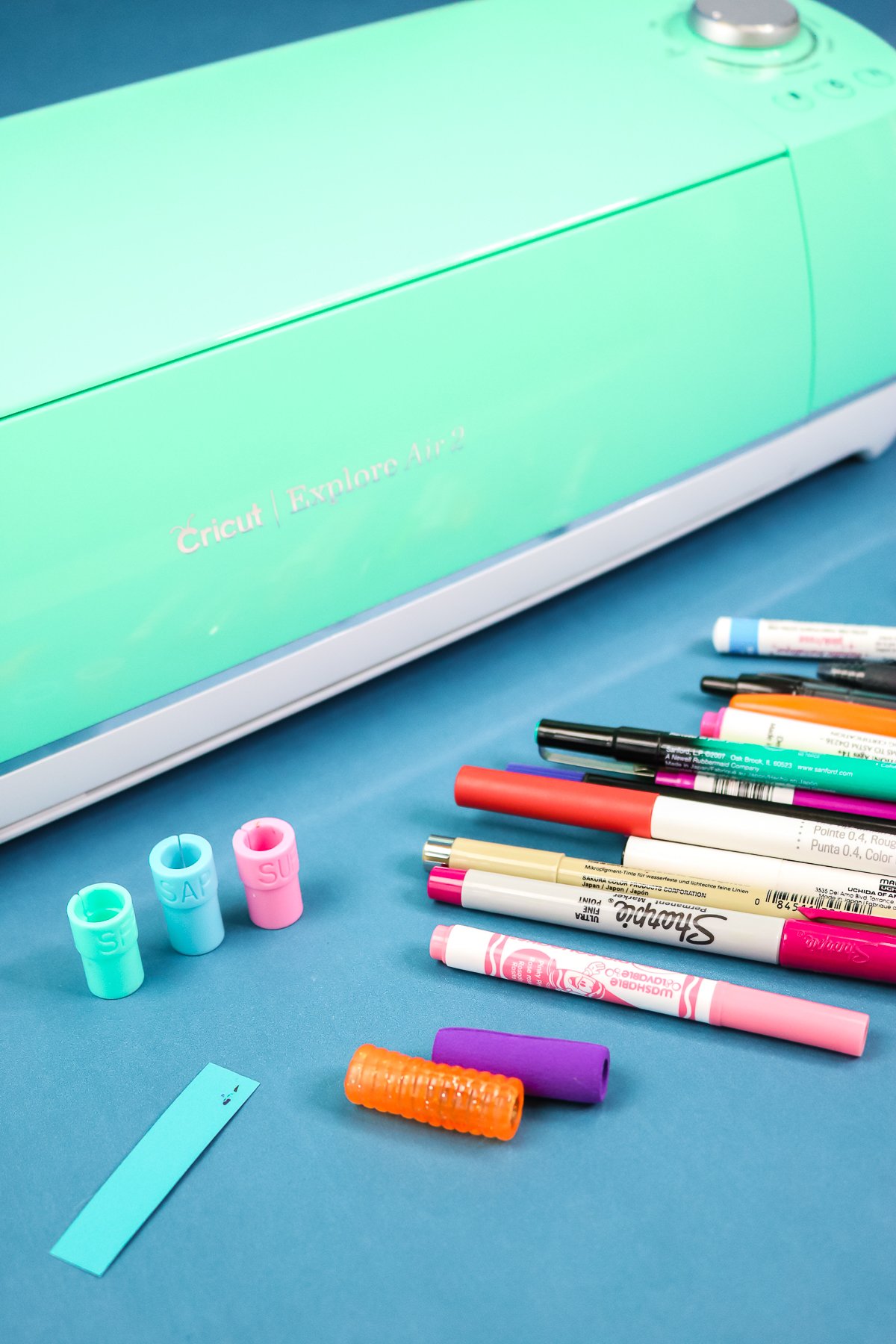 Cricut Maker and Cricut Explore Pen Hack
I actually tried several well known hacks to see which one I liked and which one worked best. Through trial and error I landed on the best and cheapest hack out there. You can actually watch the full video with my experiments below.
Can't watch the video or missed some of the information? Follow along below as I explain my methods.
Hair Tie or Rubber Band Hack
I gave this one a try first as I had both hair ties and rubber bands on hand. So, why not? You simply remove the white adapter that is in the pen side of your machine by pushing on it. Then wrap the hair tie or rubber band around your pen or marker. Add the wrapped pen to your machine and close the clamp. I found a few issues with this method:
The primary issue is that the pen is not straight at all! I could not get them to sit in there straight with this hack.
You will have to find the correct depth for each pen as there is not stopping point. I did find a way around this so keep reading to the last hack.
You have to place the tie around the exact area on the pen that the machine clamps onto in order to get it in there securely.
For all of these reasons, I decided that this one was definitely not something I wanted to try regularly so I moved on. After all, there had to be a Cricut Maker and Cricut Explore pen hack out there that I loved!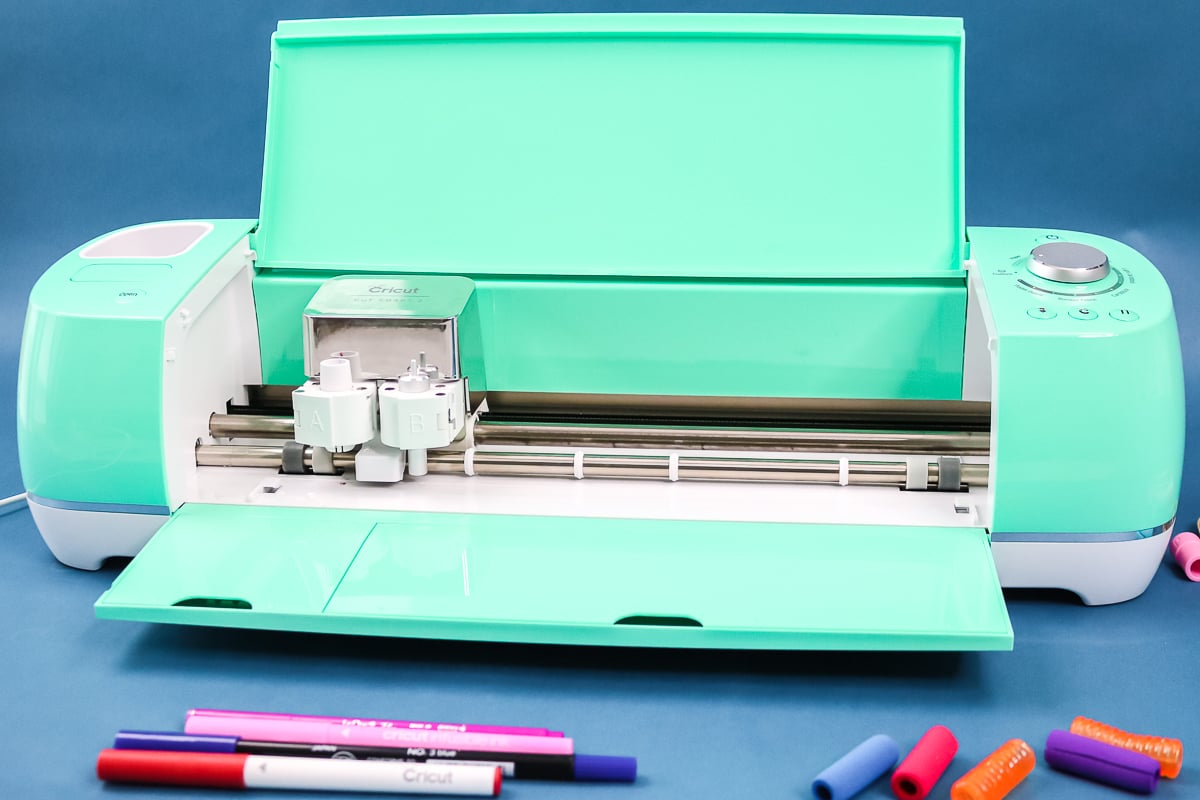 Cricut Pen Adapters
You can find adapters by third-party vendors in a ton of places. I picked up this set from Amazon in order to run my tests. You just need to remove the white piece from the pen clamp once again. Then just add the adapter to your pen and drop it in your machine. Close the clamp and you are ready to draw. The adapters actually have a stop so your pen should be in the right location.
The most common question I get is about using Sharpies with a Cricut machine. These did work great with the Sharpie markers, however, they didn't work on a ton of other pens. So, you would need an adapter for just about every pen that you want to use on these machines. For me, that did not make a ton of sense and could lead to spending a great deal of money.
I will say, if you only want to use one additional type of pen on your machine, just buy the adapter. They work and it will be super easy to change out. If you want to use ALL THE PENS, keep reading because I have the Cricut Maker and Cricut Explore pen hack for you!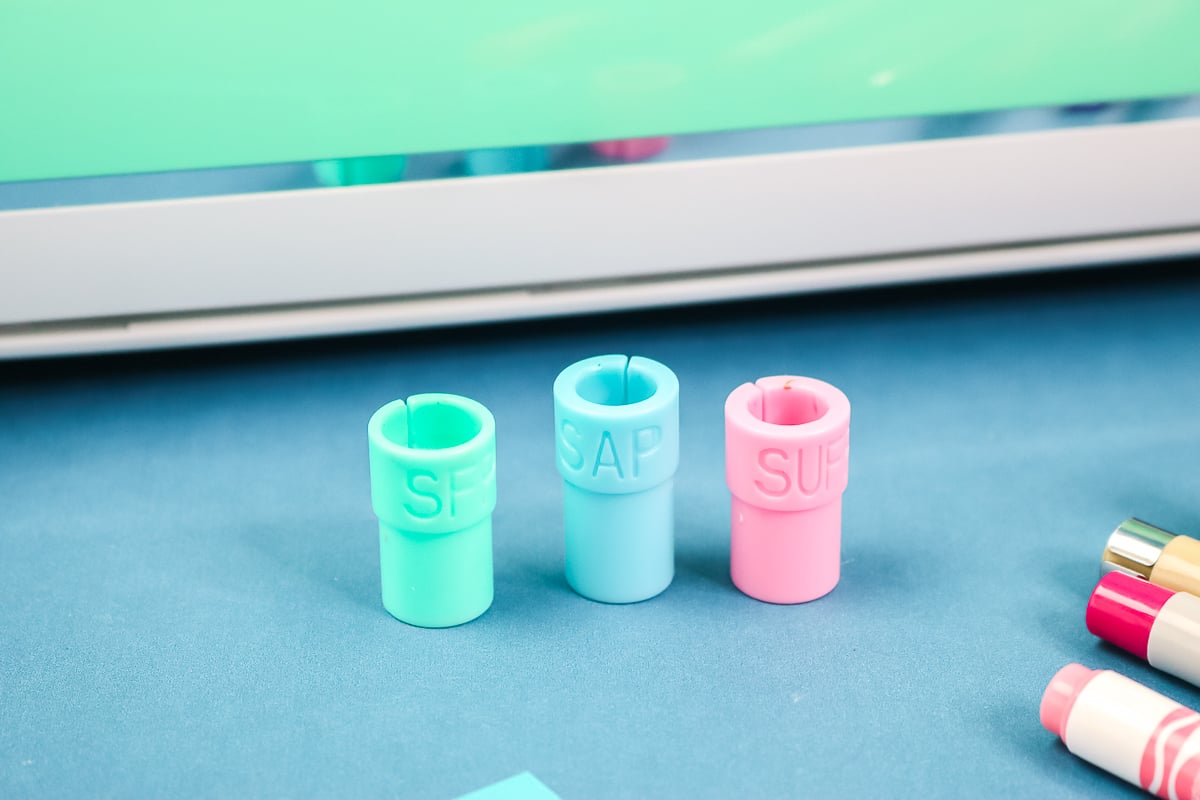 Dollar Store Pencil Grip Hack
Now for the ultimate hack for using pens on the Cricut Explore and Cricut Maker. And you might just be surprised at what I used and how well it worked. I went to the dollar store and picked up some pencil grips then used scissors to split so that they opened completely. I was then able to slip those on the pen and add to the clamp with the white piece removed.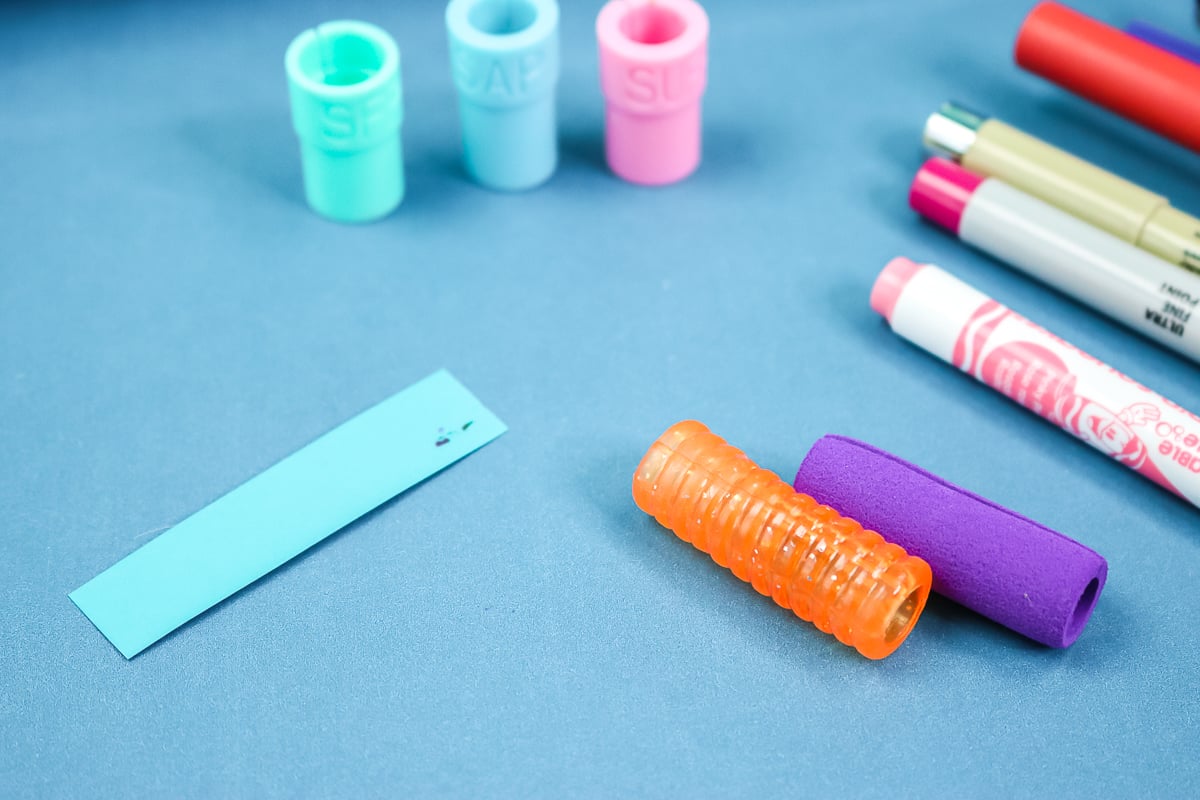 A few tips and tricks I learned along the way:
I found that the foam pencil grip worked best. The rubber one with the ridges was a little hard to work with.
I end up using a piece of paper to mark the depth of a Cricut pen then I used that paper to check the depth of each pen I put in using this hack. That seemed to work well and was simple!
If you have a REALLY skinny pen, you can also try using two of these pencil grips wrapped around it.
Be sure the pen is secure in the clamp before attempting to write.
That is about it! With this hack, you can use any pen in your Cricut Explore or Cricut Maker. I tried several pens and markers I had on hand and the results can be found below.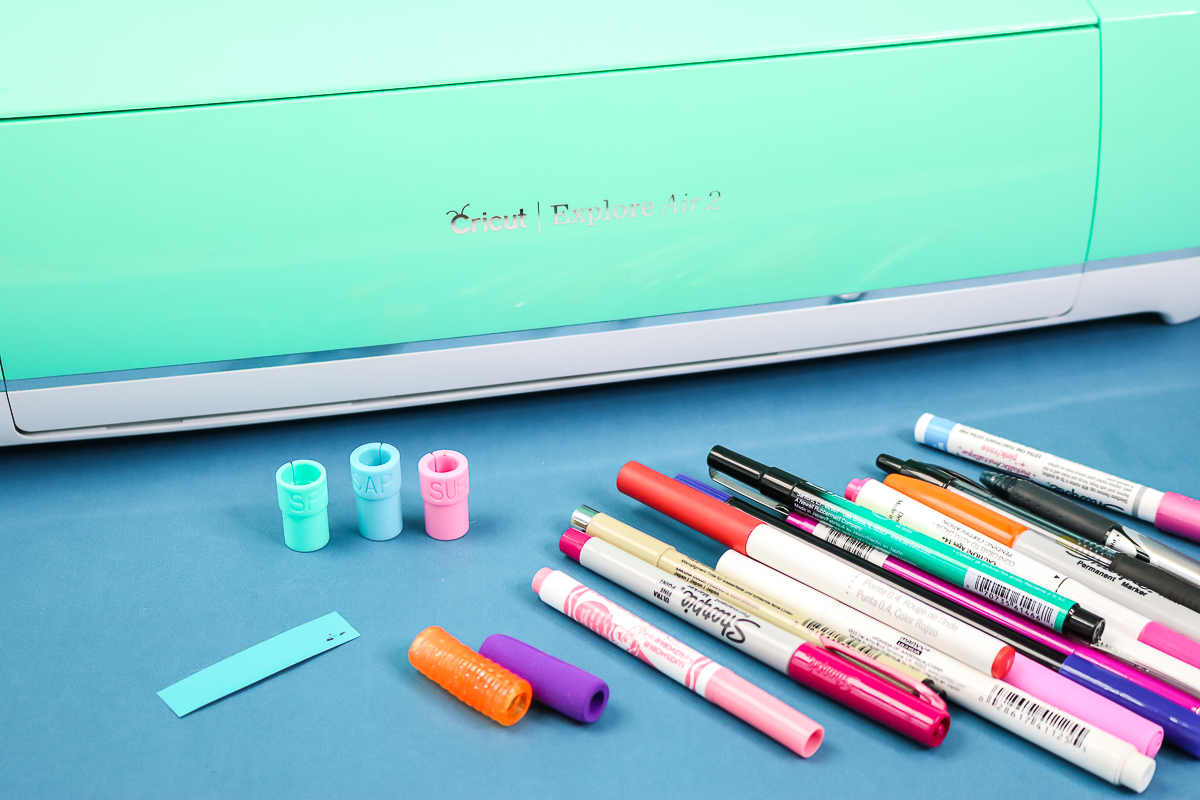 Pens That Worked with This Hack
Here is a rundown of the pens and markers that I have tried:
I am sure there are many more and for a dollar, you really don't have much to lose to give this a try for yourself!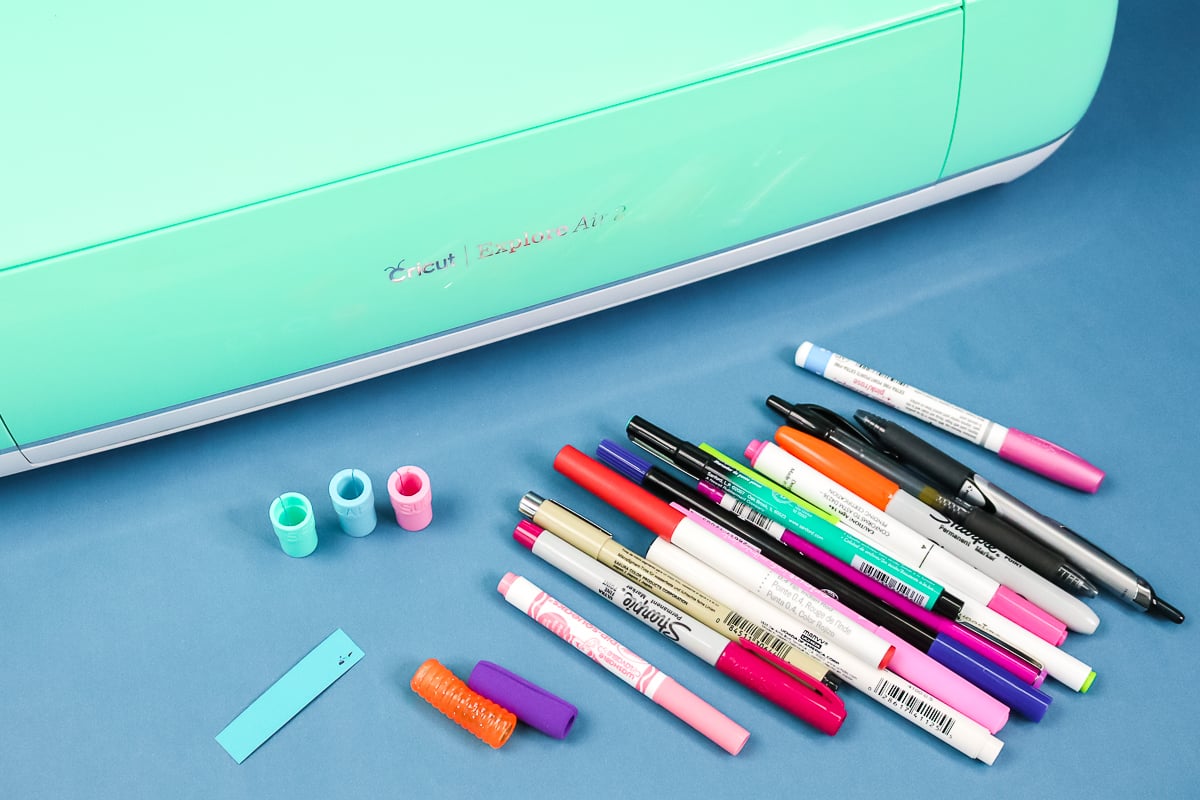 Hacks and Your Cricut Warranty
Please note that there is a clause in your Cricut Warranty that you will not use third-party accessories as those will void the warranty of your machine. My machines are over a year old so the warranty is invalid anyway. You may want to read the warranty and consider any implications before trying this or any other Cricut hack.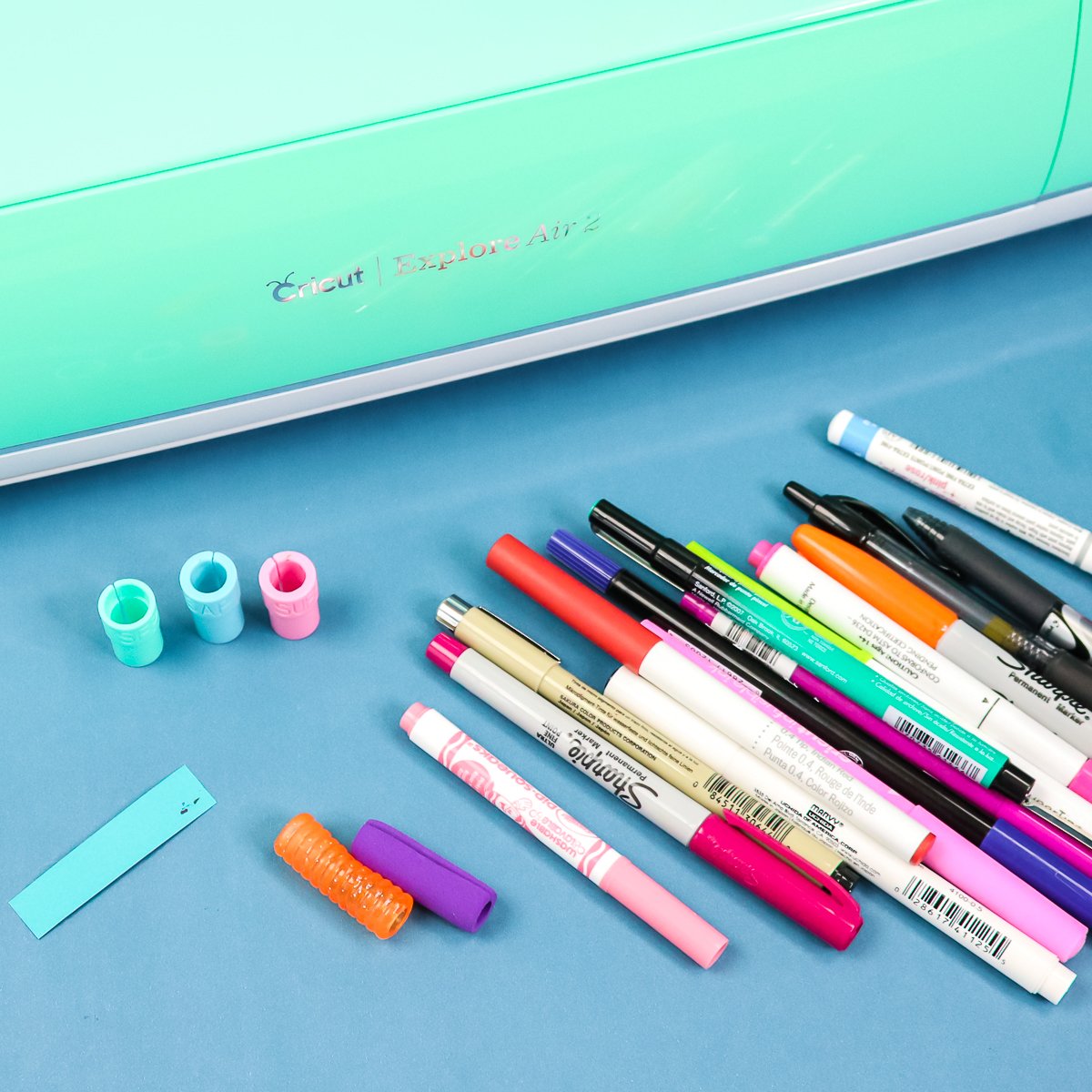 Otherwise, I hope you enjoy this Cricut Maker and Cricut Explore pen hack. Have fun experimenting with some pens and seeing if they will work in your machine!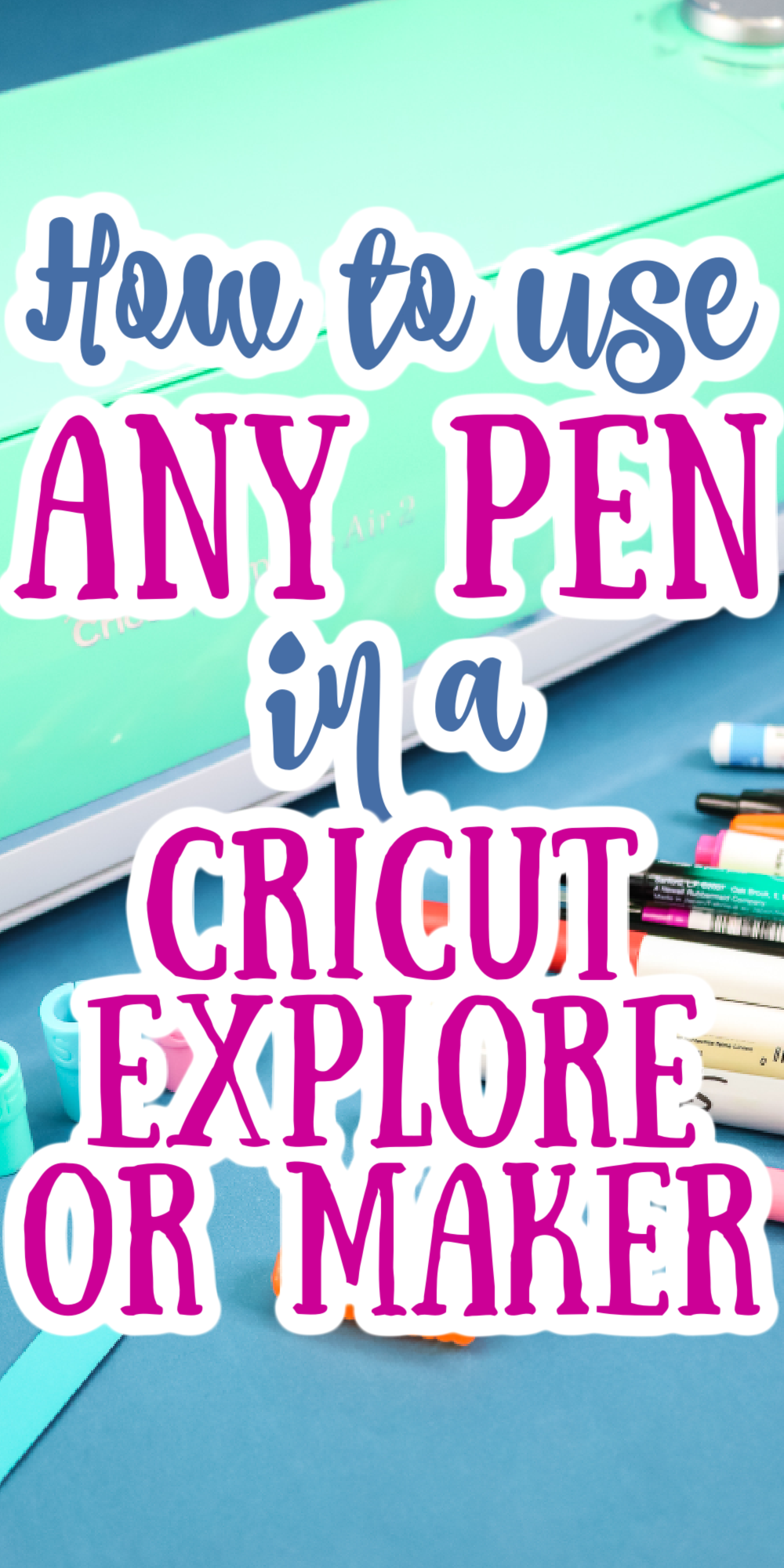 Love this and looking for more Cricut ideas? Try the links below as well!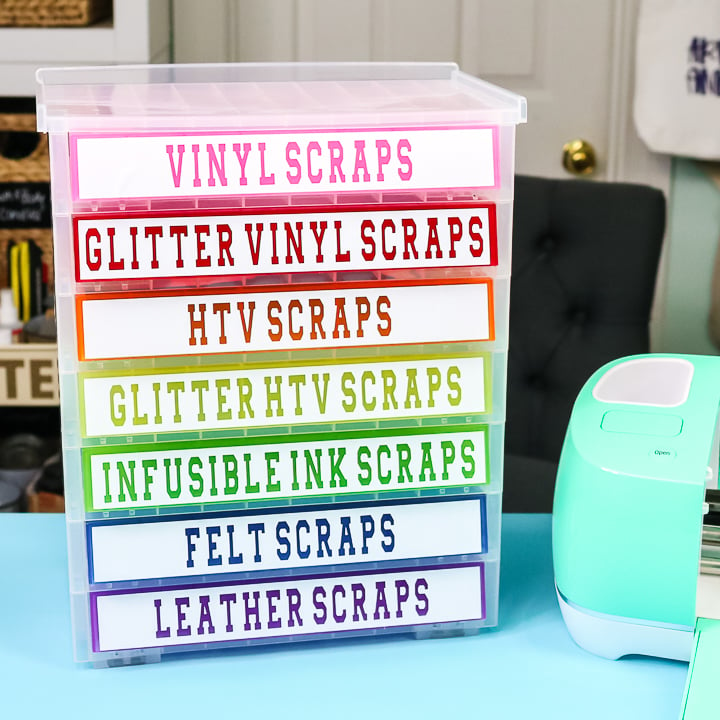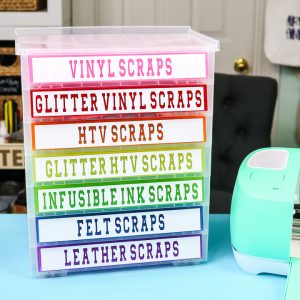 Using Vinyl to Make Labels
Make Cricut labels using adhesive vinyl for any room!
Read More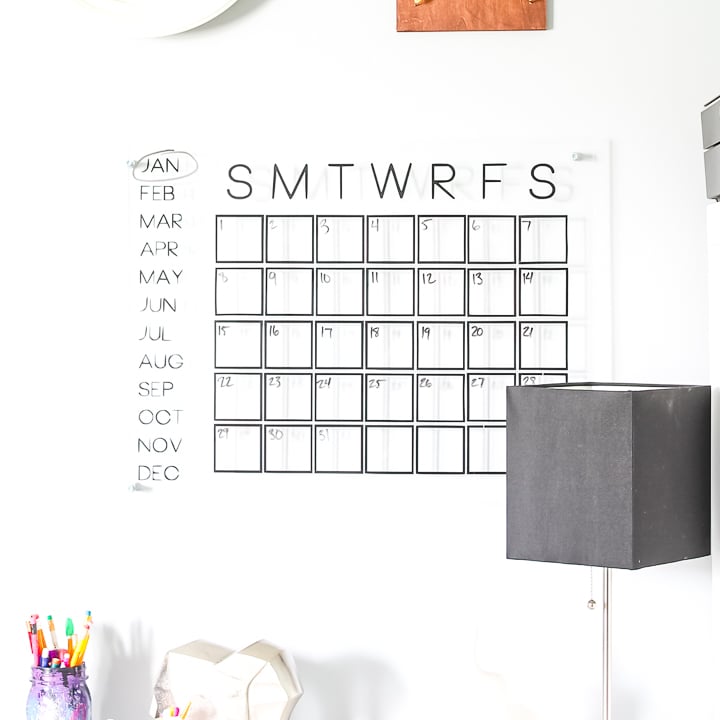 DIY Acrylic Calendar
Make a calendar with your Cricut machine to organize your home or office!
Read More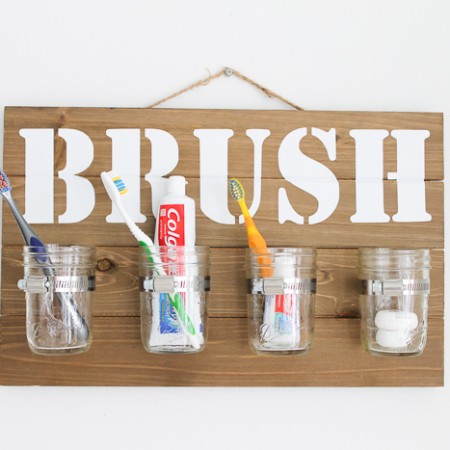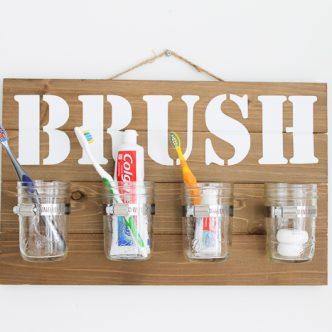 Mason Jar Bathroom Organizer Wall Decor
This fun and functional bathroom organizer is a great way to add some mason jar wall decor to your bathroom!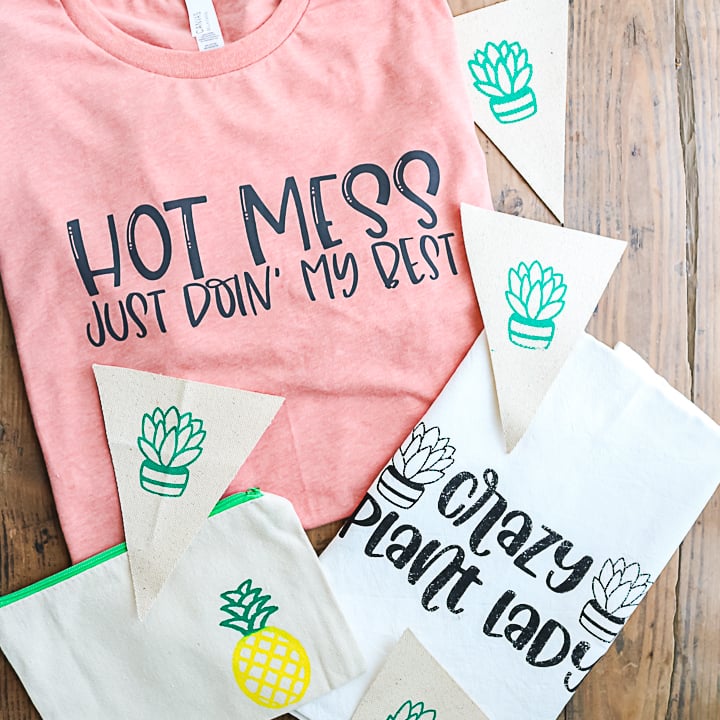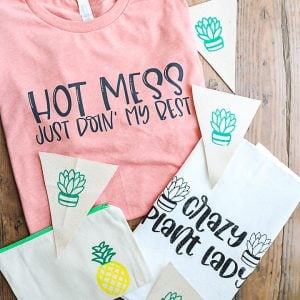 Cricut Silk Screen
Learn to use vinyl and your Cricut to screen print on a variety of materials.
Read More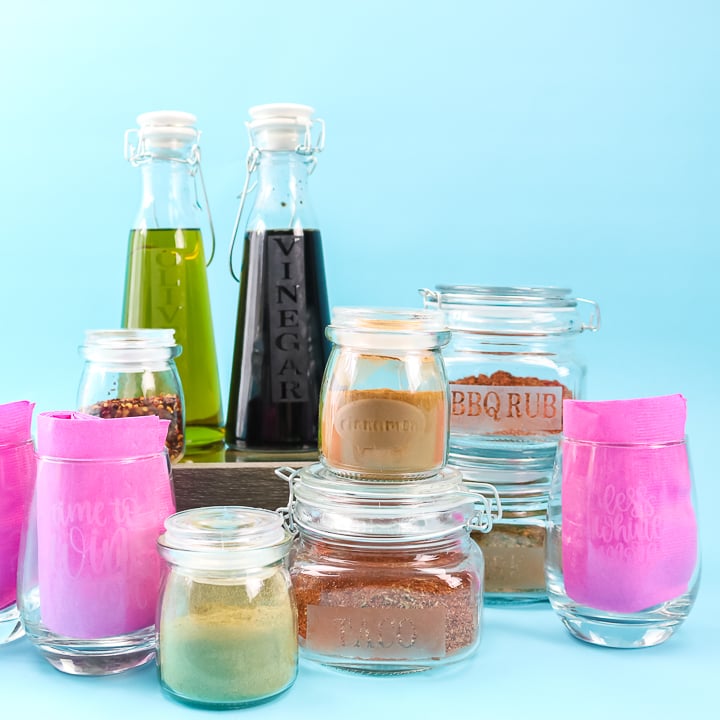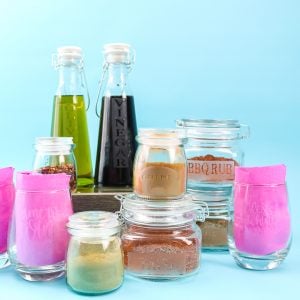 How to Etch Glass with a Cricut
Grab your Cricut machine and start etching glass with this easy to follow tutorial.
Read More