I am wrapping up handmade gift week today with this cross stitch monogram mug. This fun twist on a monogram mug is perfect for everyone on your gift giving list. Plus y'all it only takes minutes to turn a plain mug into something extra special. This budget friendly gift idea is perfect for the upcoming holidays. Add a few of these to a coffee gift basket for a larger gift or just give the mug filled with candy.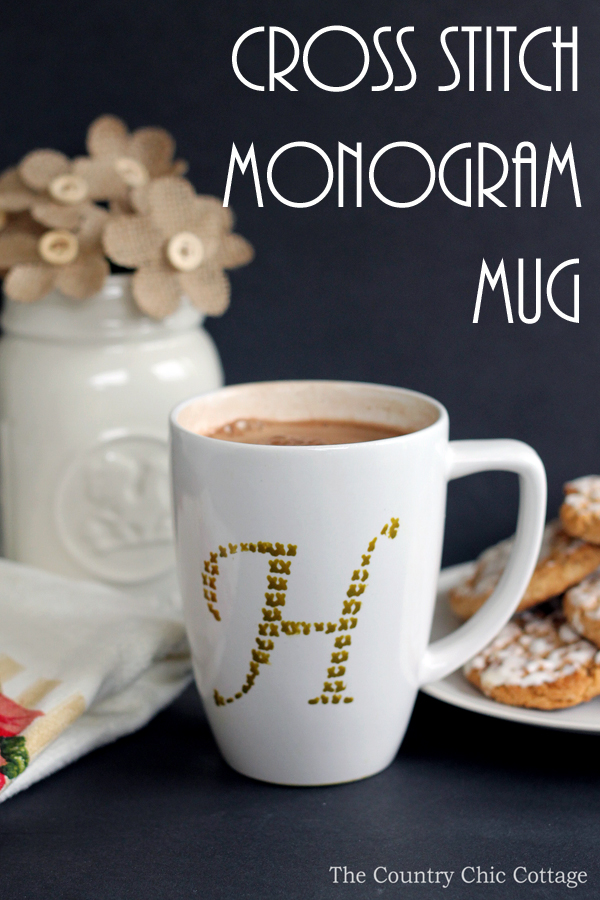 Items needed to make your own cross stitch monogram mug:
Links may be affiliate links.
Plain mugs in the color of your choice
DecoArt Glass Paint Markers (these come in a variety of colors and are so easy to use!)
Letter stencils (I used a 2 inch letter stencil and it was just the right size for the mug I used.)
Painter's tape
Rubbing alcohol
Oven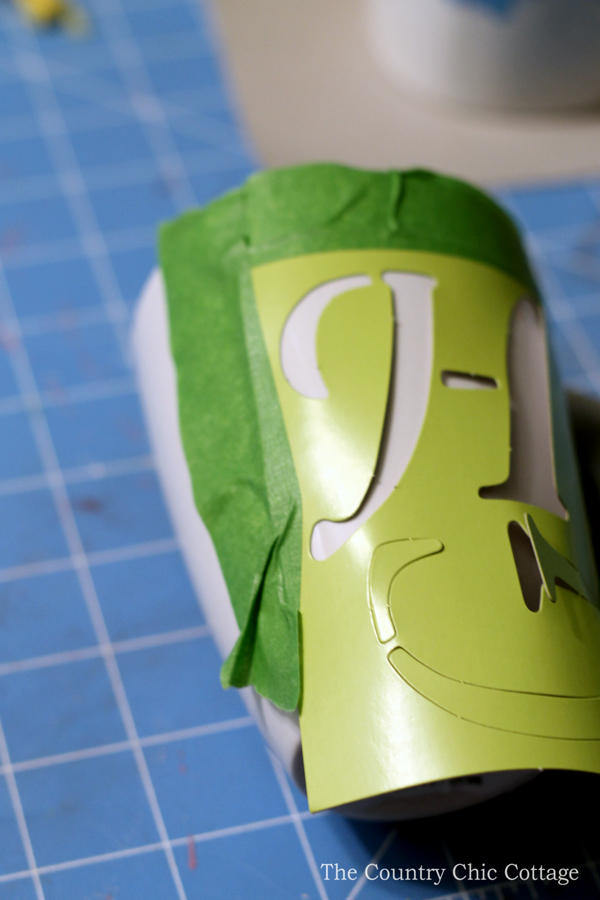 Clean your mug surface well with rubbing alcohol. Allow to dry. Then apply your stencil using some painter's tape. To use the glass paint marker, press down on the tip on cardboard or scrap paper until the paint is flowing through the marker.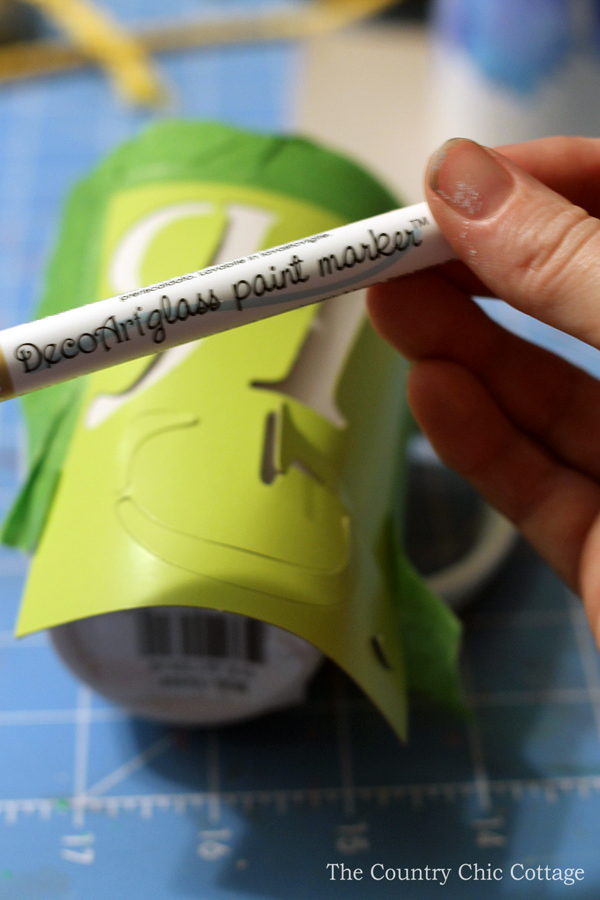 Start making small "X" marks inside the stencil until the entire monogram is full. Remove the stencil. Fill any additional areas in with "X" marks. Allow the paint to dry completely. Bake your mug according to the directions on the glass paint marker to make sure your monogram will not come off with washing. Yes these markers are even dishwasher safe. You can visit Craft Test Dummies for a review of these markers if you want to see them really put to the test.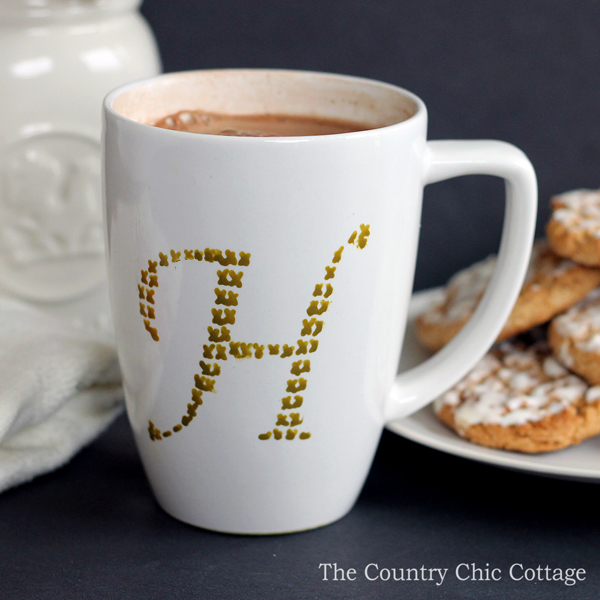 Your handmade gift will be ready in just minutes. These markers will last a long time and can be used to make several mugs. Between the markers and package of stencils, you will be making cross stitch monogram mugs for everyone on your gift giving list this holiday season.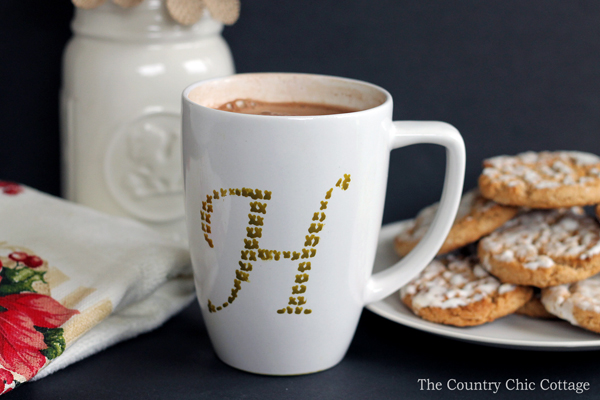 Love the idea of giving mugs this holiday season? Click here to see our marbled mug craft idea as well.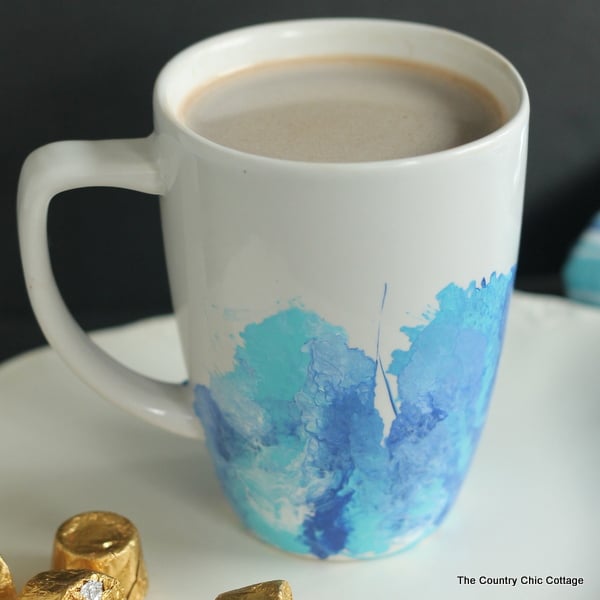 You can also add your custom mugs to a gift basket. Click here to check out this gift basket which costs less than $20 to put together.