Time for another installment of cutting trials with the Cricut Maker. Y'all really seem to enjoy these so today we are going to talk about 10 things you didn't know the Cricut Maker could cut. What can a Cricut Maker do? So many things and I hope to share them all with you over time. I hope there is at least one thing on this list that really, really surprises you. Grab your Cricut Maker and make some of these projects below. This post is sponsored by Cricut, however, all projects and opinions are my own.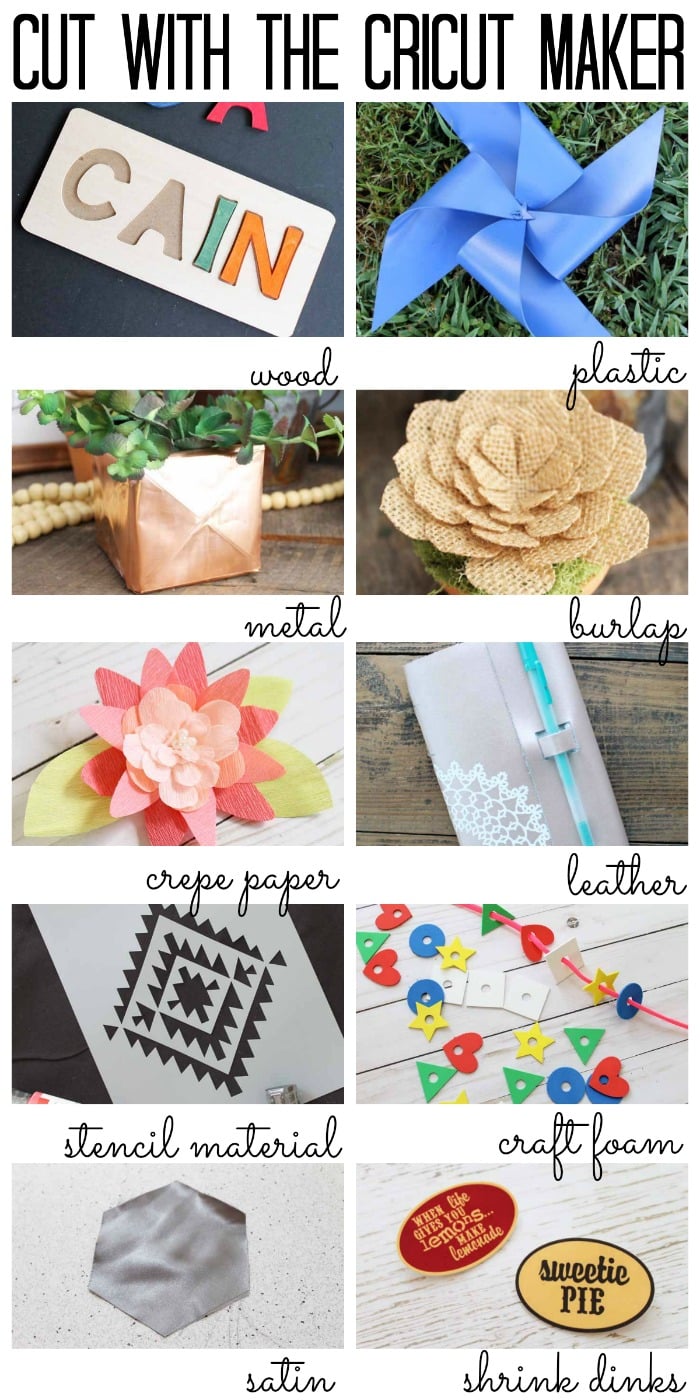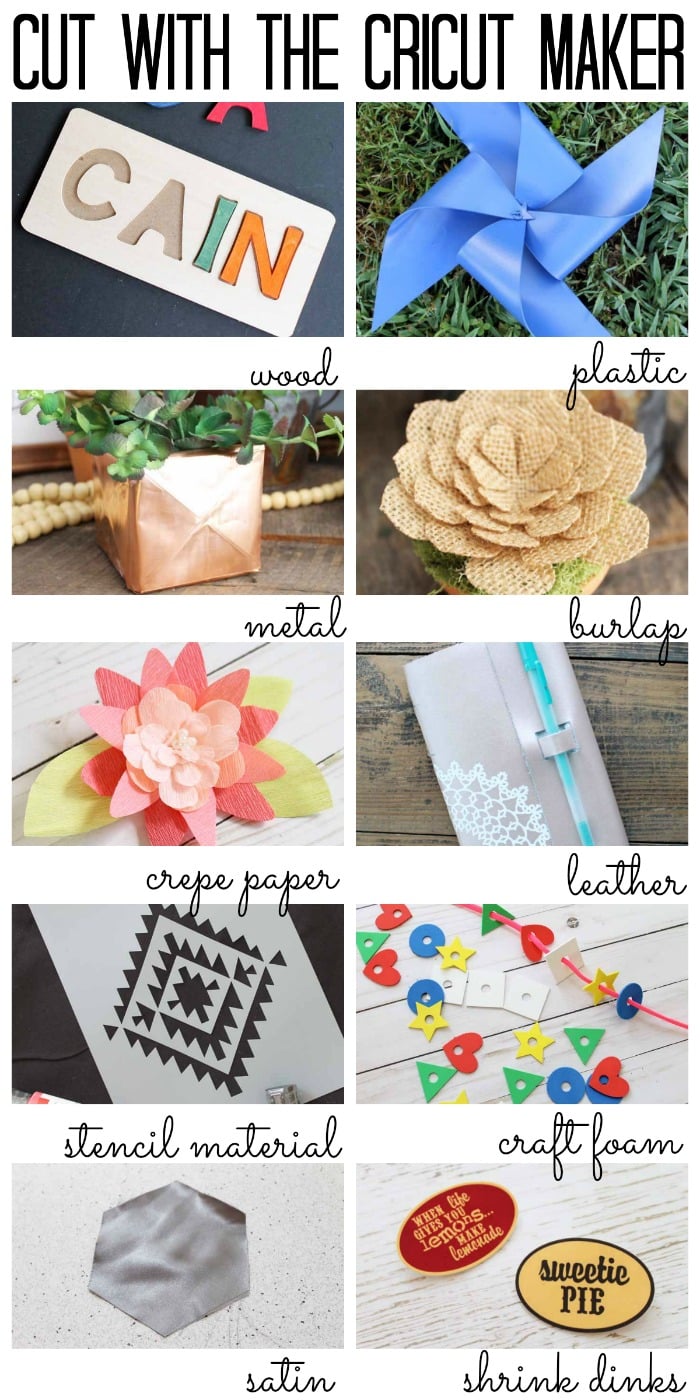 What Can a Cricut Maker Do?
There are so many things that a Cricut Maker can do. It is hard to list them all! Today we are covering 10 materials and how they are cut with the Maker. You can click around in the table of content below or read the entire post.
Table of Contents
Video Tutorial
Want all of the information below in video format? Just watch below!
Can't watch the video or want more information? Follow along below!
Cricut Maker Materials
Cutting Wood with the Cricut Maker
The top thing that I want everyone to know is that the Cricut Maker can cut wood! Can I get a hallelujah? Yes it is time to make all the custom designs you love right in your own home. You will need the knife blade for this one but it is well worth it. Imagine cutting 1/16″ basswood right from your computer into any shape you can imagine. Oh yes! This is all possible with the Adaptive Tool System™ that only comes with the Maker.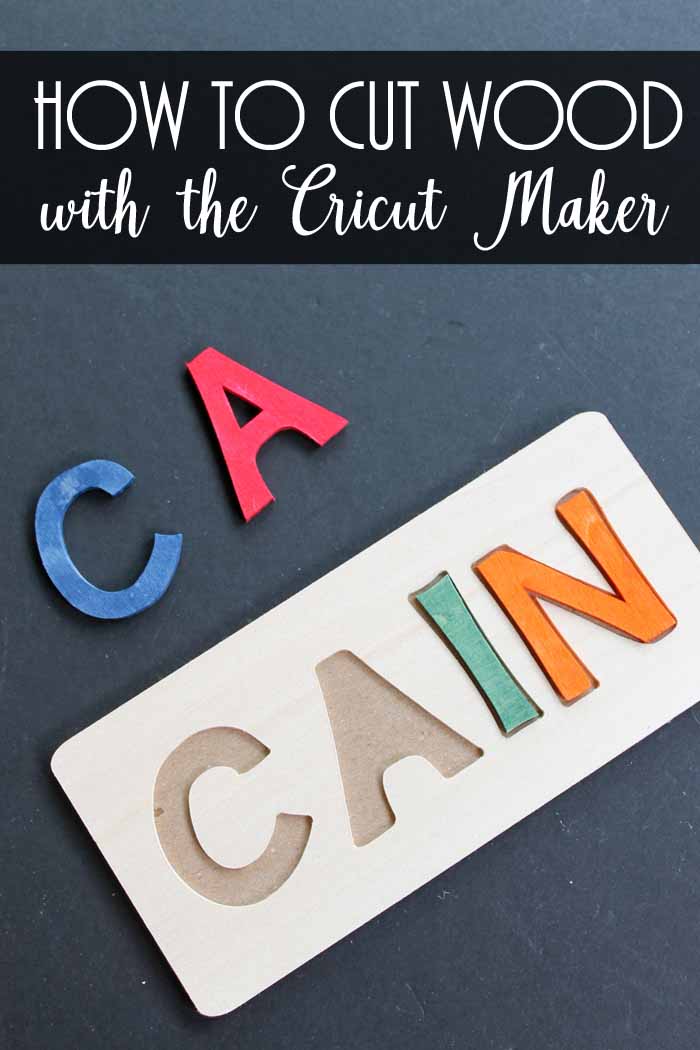 Want to make this puzzle? You can get the full instructions by clicking here. That includes instructions for designing the project as each one will be custom and different. With Cricut Design Space, it is easy to design your own projects like this one. You can actually click here if you would like a beginner's guide to Design Space.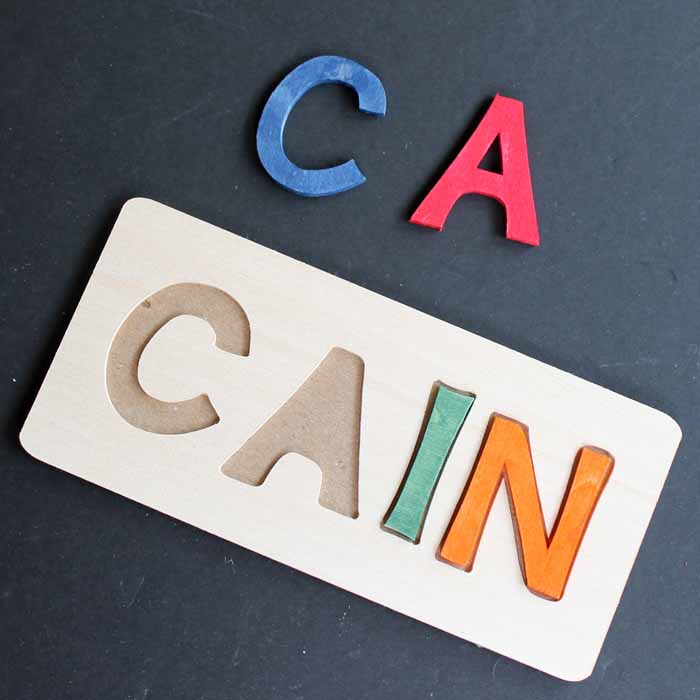 Cutting Plastic with the Cricut Maker
Wood and plastic? Oh yes! I did some experiments with two different types of plastics this time. The first is Maker's Plastic TM and the second is Heatform. They both cut great! For experiments with thicker materials, I find it easy to use the knife blade and the settings for the Heavy Chipboard. This does many passed to get a good cut. You can then pause the machine and check the cut to see if it is complete. Then just write down the number of passes for your next project.
Need more information on checking the cut? Click here to read more!
Remember the Knife Blade is for thicker materials up to 2.4 mm! Do not go over this thickness when experimenting!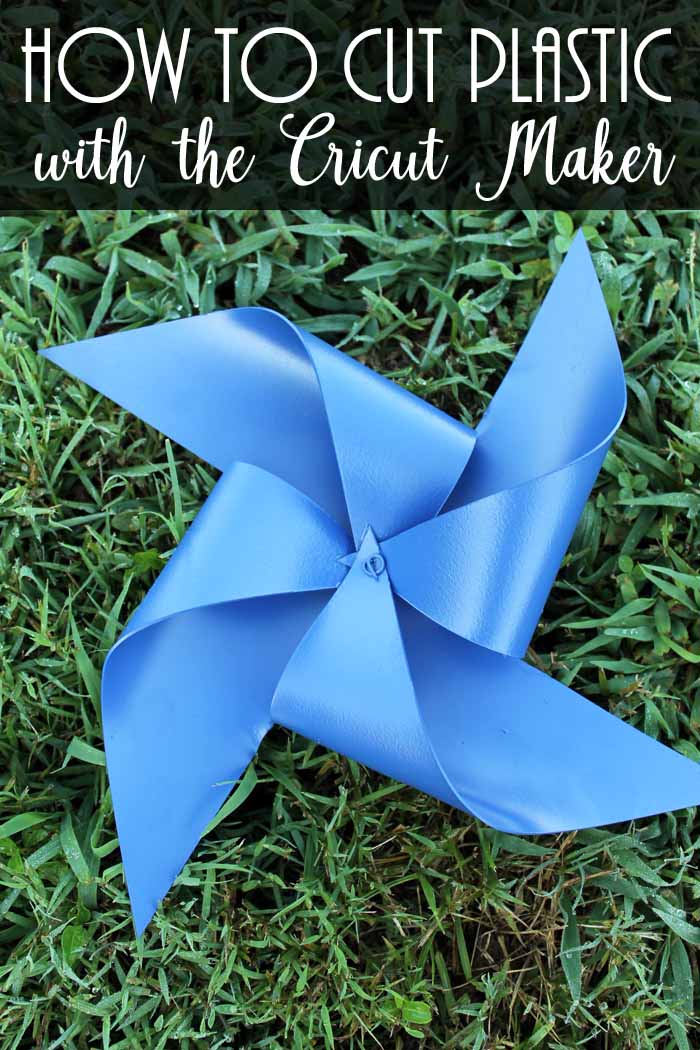 I actually wanted to make a project with this one! So I used this cut file to cut a pin wheel. The Heatform material can actually be bent using a hair dryer. I bent it into place and used a wire to hold everything. It is also paintable! So I painted it up for my garden! All that is left is to add it to a stake and let it spin!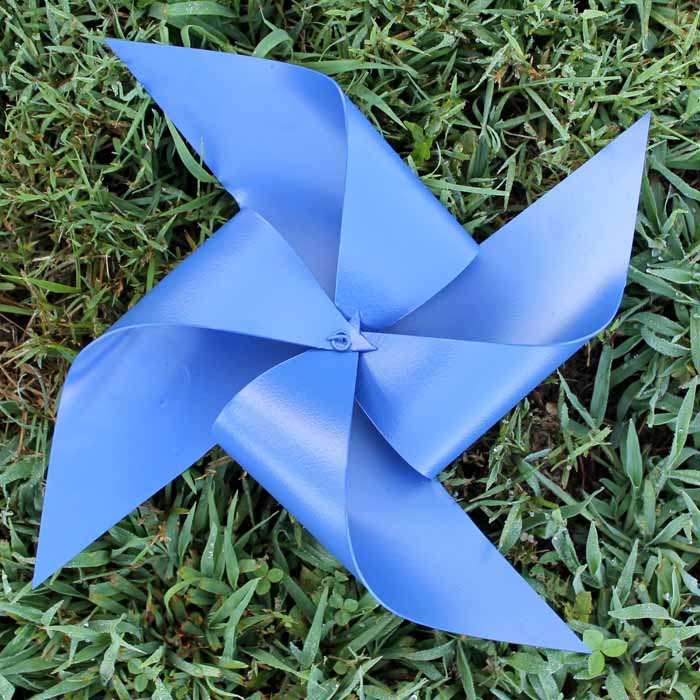 Cutting Metal with the Cricut Maker
I couldn't stop there! I moved on to 40 gauge copper and put my machine to work. I actually did a project that both cut and scored the metal for an embossed look. Yes the Cricut Maker did all of this! The scoring wheel is great for embossing heavier materials like this. I love the idea of changing up my projects with some metal accents.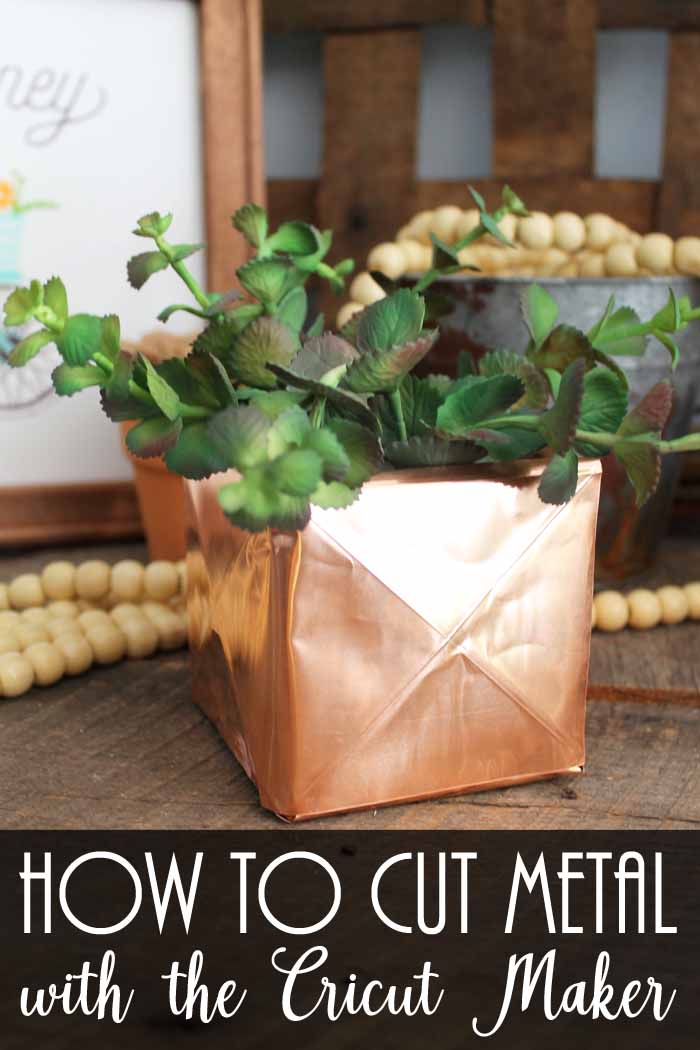 A little advice when cutting metal, first of all use your light grip mat. This material is thin and you don't want to damage it when lifting from the mat. Also, when your cut is complete, be sure to use a spatula or a XL scraper to help lift the material. Go slowly to not damage your pieces.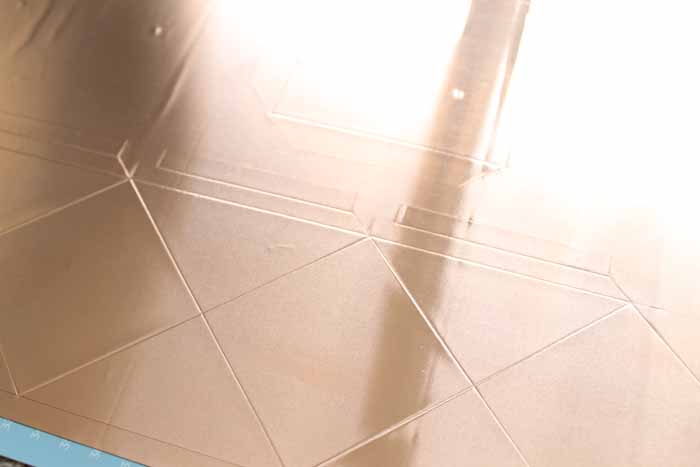 Want to make a cute vase or metal box like this one? Click here to access the design file then break out your Cricut Maker. Be sure to CAREFULLY fold along the score lines as they are easy to miss. Once everything has been folded, assemble the bottom and sides with a little glue. You have a cute accent to your home decor and it is made from a gorgeous copper as well.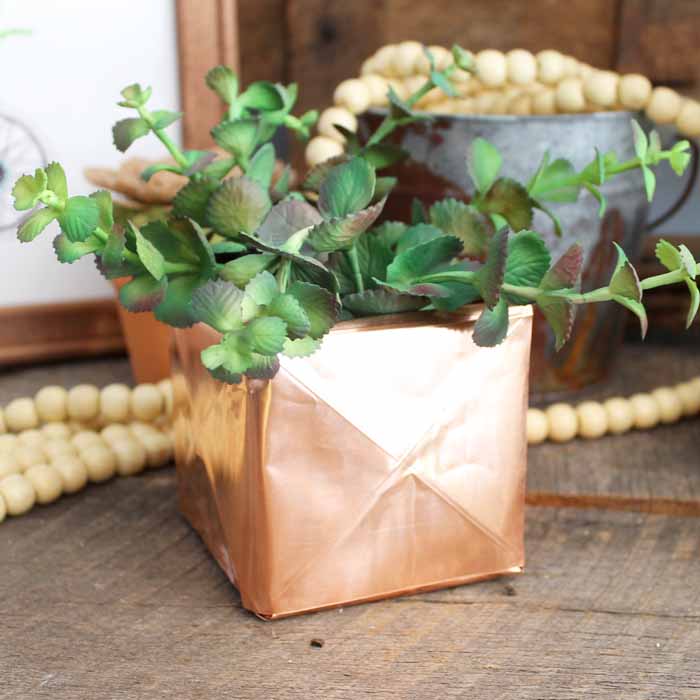 Cutting Burlap with the Cricut Maker
I, for one, cannot get over the projects I am able to make with burlap now. I developed a method where I stiffen the burlap then cut it for fray free pieces that can make any design you desire. This one is so perfect for home decor and more!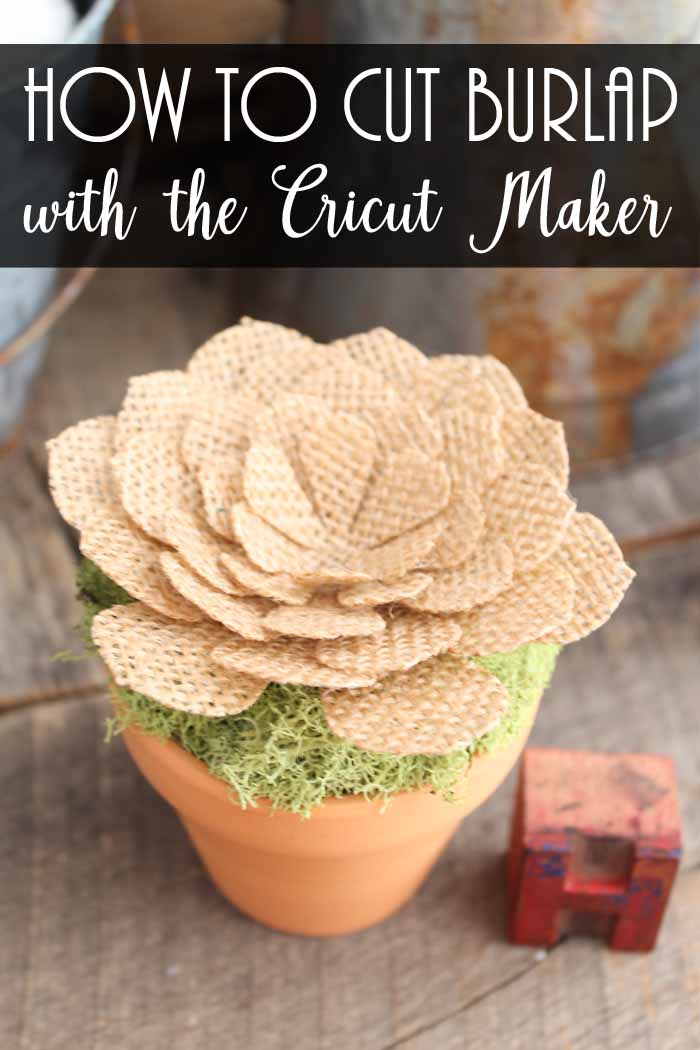 Click here to see more about the method as well as get a cut file for this cute little succulent.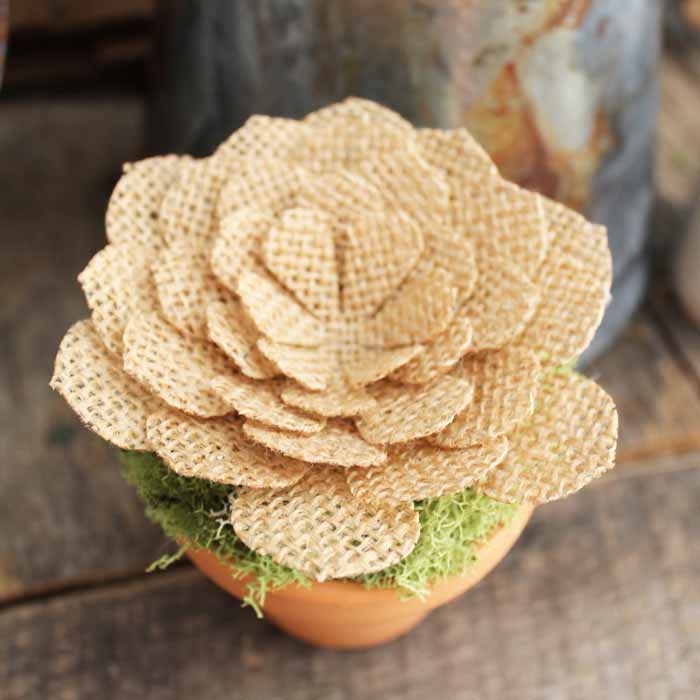 Cutting Crepe Paper with the Cricut Maker
I wanted to explore delicate Cricut Maker materials in this post as well. After all, I have shown the Cricut Maker can cut thick materials, what about the thinnest of the thin? I picked up some extra fine crepe paper to try it out. This was my first time cutting this thin paper and boy was I impressed! The machine used the rotary blade to get perfect cuts without dragging and lifting the paper off of the mat.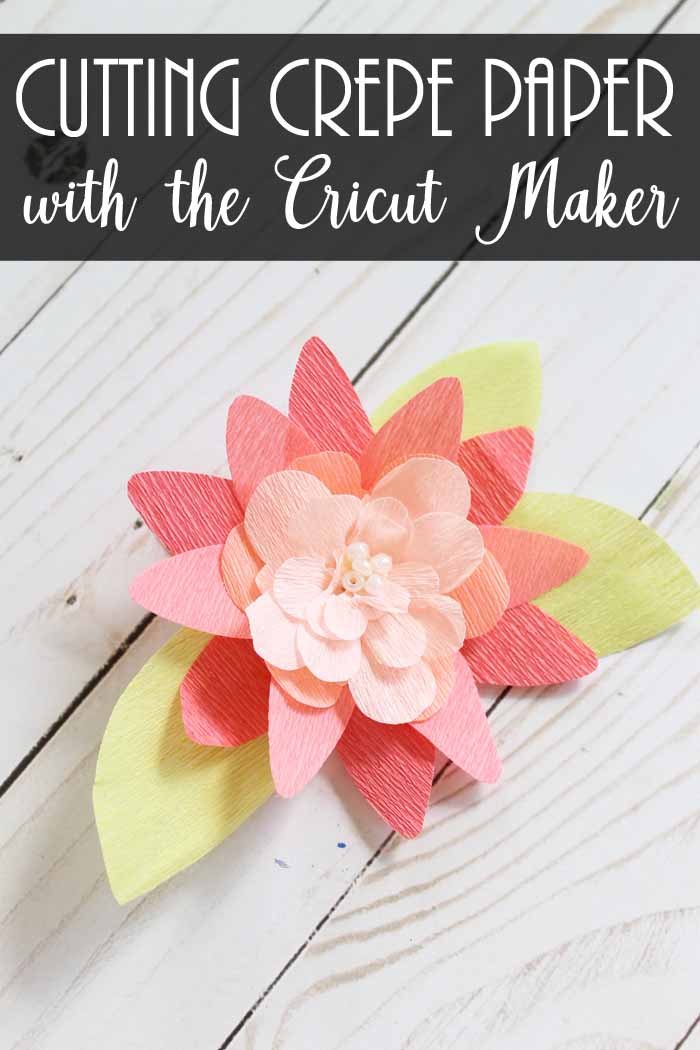 I would recommend using the light grip mat as well as being cautious when lifting your pieces. They are delicate and you will need to use care. Otherwise, feel free to use my cut file here to make this pretty paper flower and add it to a barrette!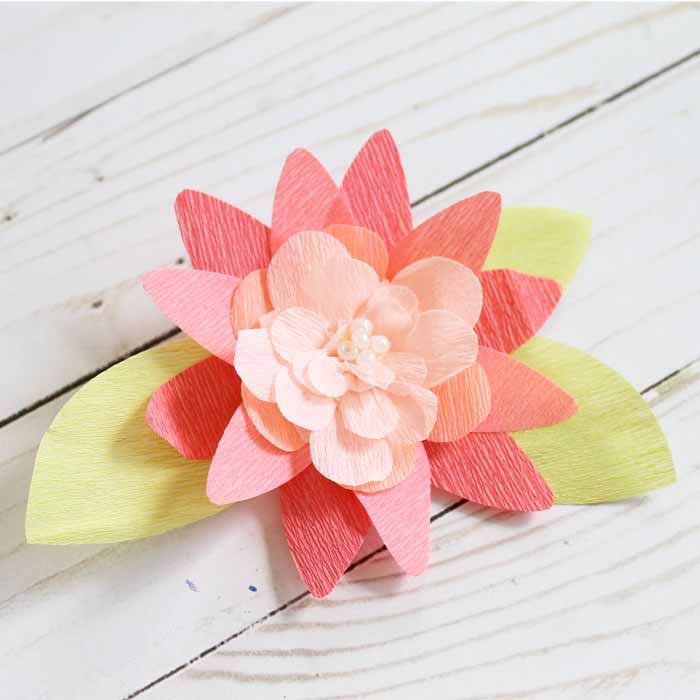 Cutting Leather with the Cricut Maker
With the release of the knife blade, I was successful in cutting leather and I have not looked back. I have cut a few different thicknesses and brands and so far so good. You can actually pick up the Cricut leather here to get started.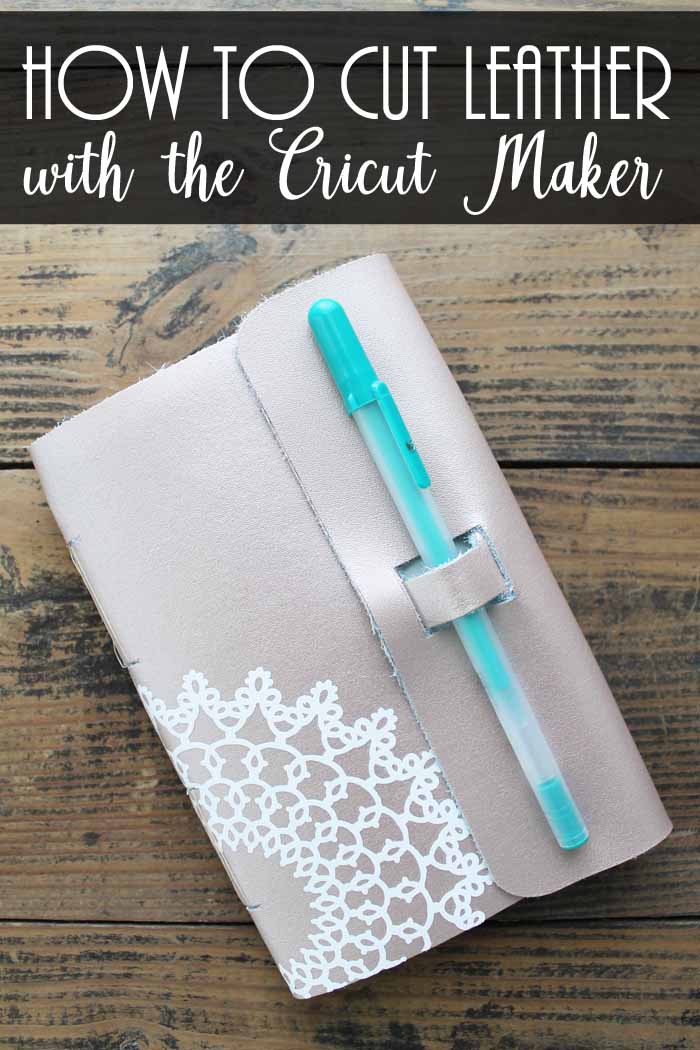 Want to make this leather journal? No problem! Click here to see how to make it!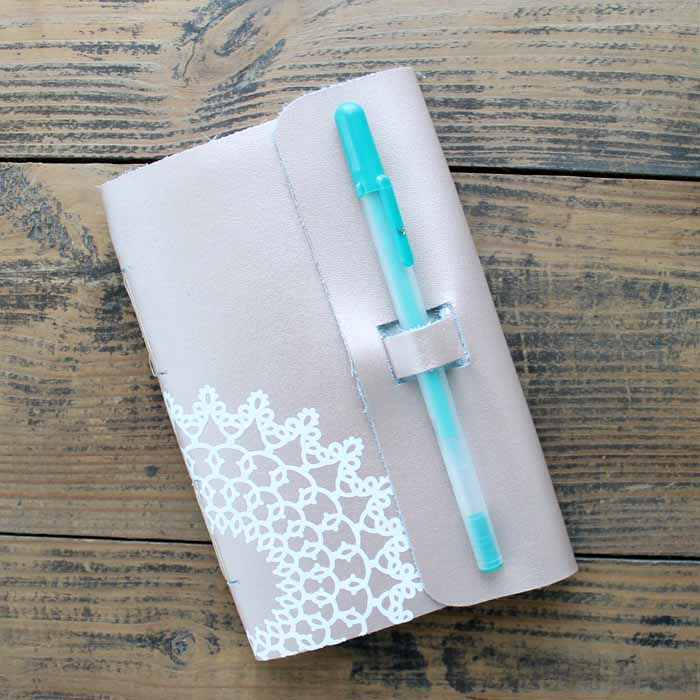 Cutting Stencils with the Cricut Maker
I get asked all the time about cutting stencils with the Cricut Maker. The answer is yes you can! I used a 4 mil stencil material then cut this file with the Maker. I was able to make a gorgeous stencil and now it is ready to create something fun!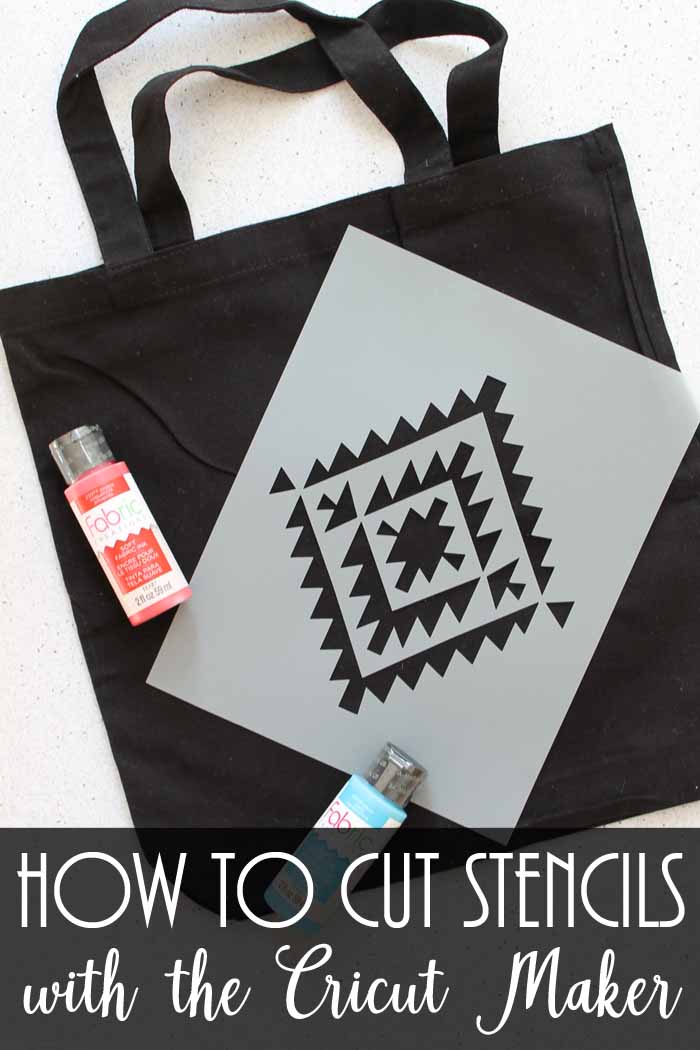 I will say that the stencil material setting in Cricut Design Space did not give me optimum results. I ended up using the copper metal setting and the cuts were perfect. So, if you are having trouble with one material, you might try a setting for a different material as an experiment. Just be sure to write down what works so you will have it for next time.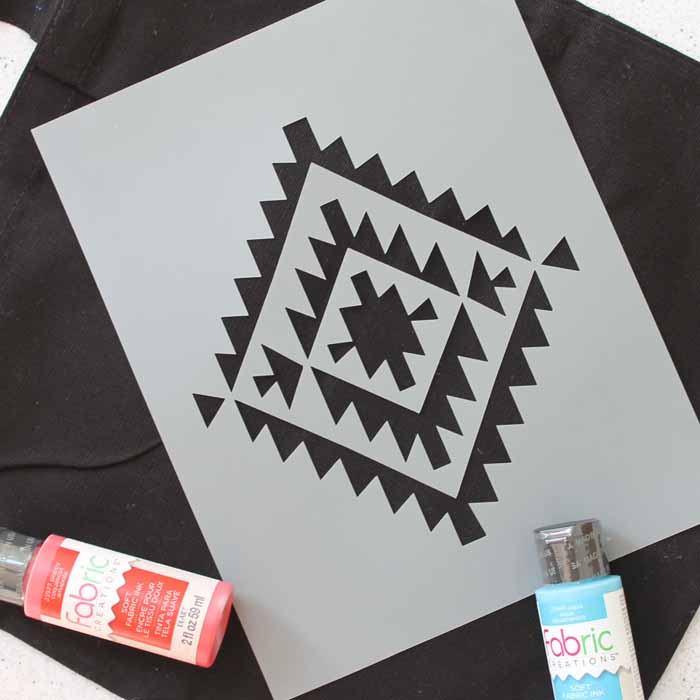 Cutting Craft Foam with the Cricut Maker
I also get a ton of questions about cutting craft foam. I have done some experiments here but thought I would really put it to the test for today with a fun project. I cut a ton of different shapes to make a lacing activity that is perfect for teaching those little ones their fine motor skills.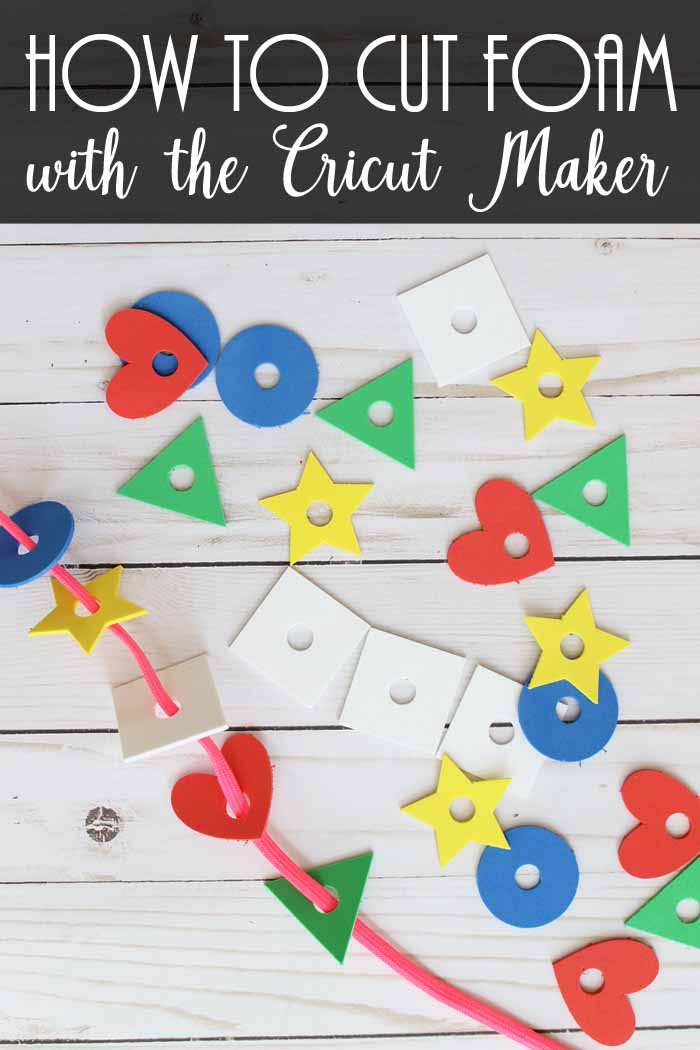 You can get the cut file for this one here. This is a great way to test out a material quite frankly. I was able to cut a ton of different shapes and really put the craft foam to the test. I must say that it cut great! I hate cutting craft foam by hand as I can never get the cuts perfect. The Cricut Maker, however, gets them perfect every time. I would recommend the knife blade for cutting craft foam and not the deep cut blade.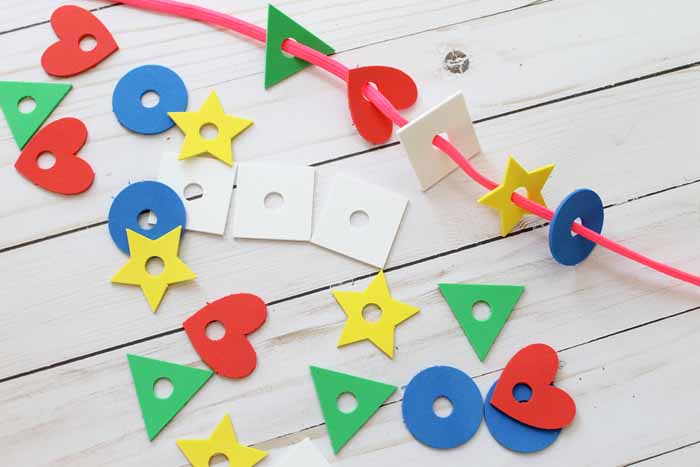 Cutting Delicate Fabrics with the Cricut Maker
The rotary blade on the Cricut Maker has revolutionized the cutting of fabric. This allows you to cut virtually any fabric without backer. I do however get questions most often about delicate fabrics and if the machine will work on those. Yes, yes, yes! I actually cut lace in this post but am back cutting some satin today.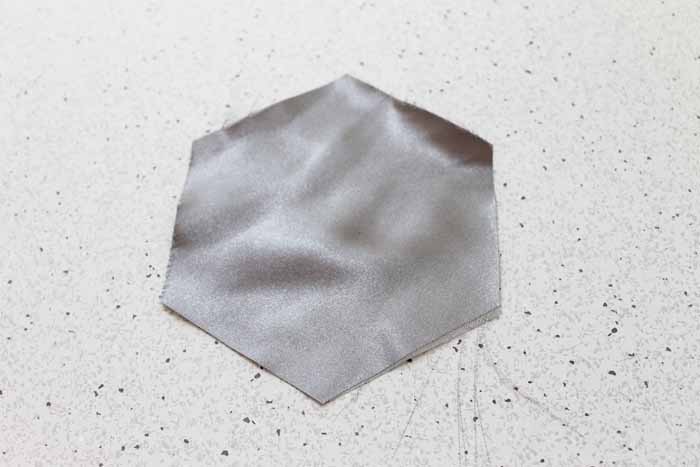 I used the fabric mat and rotary blade along with the proper material setting for this one. It cut perfectly! The only thing I would say is be careful when you lift from your mat. The mat is sticky and will pull at the fibers causing fray around the edges. This is okay if you are allowing for it in your seam allowance but I thought you should be aware.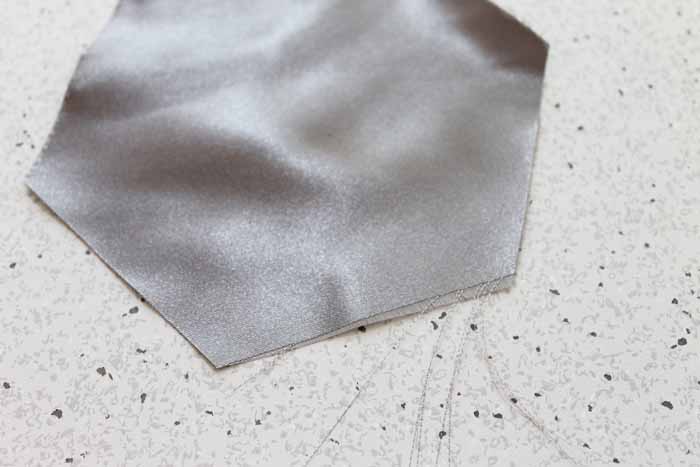 Cutting Shrink Plastic with the Cricut Maker
Do you remember shrinky dinks as a kid? Well they are back and in a big way! They have some that are printable and that is perfect for the print then cut feature of the Cricut Maker. You can grab a cut file for the buttons shown below here to test it out for yourself.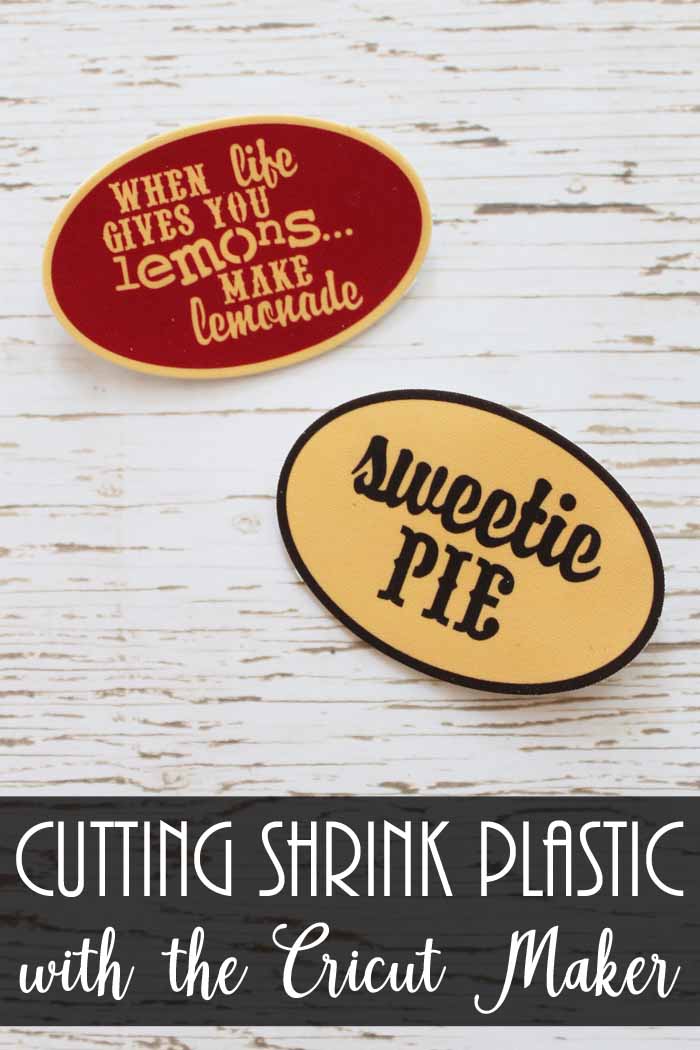 When cutting shrink plastic, there is no specific setting. If you are doing the print then cut feature, however, you can cut as many times as you like. The registration lines show the machine where to cut so you can cut over and over again and it will cut in the same place. I would recommend starting with the copper metal setting and doing more passes if needed.
If you don't know, shrink plastic starts out as a really thin, cuttable sheet. You then bake it for a few minutes after cutting and it turns into a think plastic piece that can be used for buttons and so much more. You will be hooked after using it once!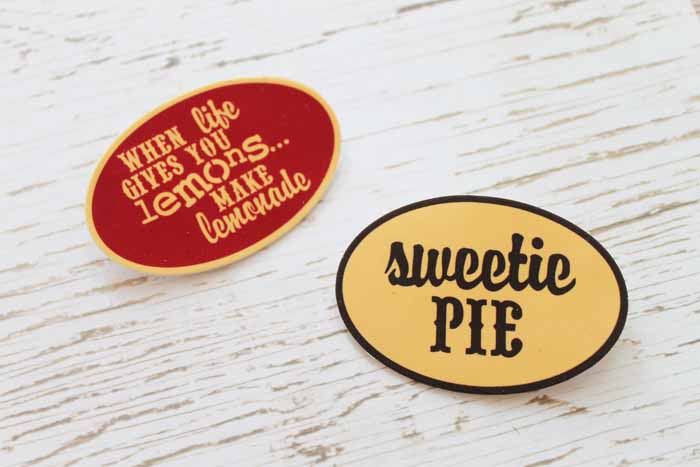 So, which of these Cricut Maker materials will you be cutting? What else would you like to see me try to cut with my machine? And which of these surprises you the most? What can a Cricut Maker do? Oh so much!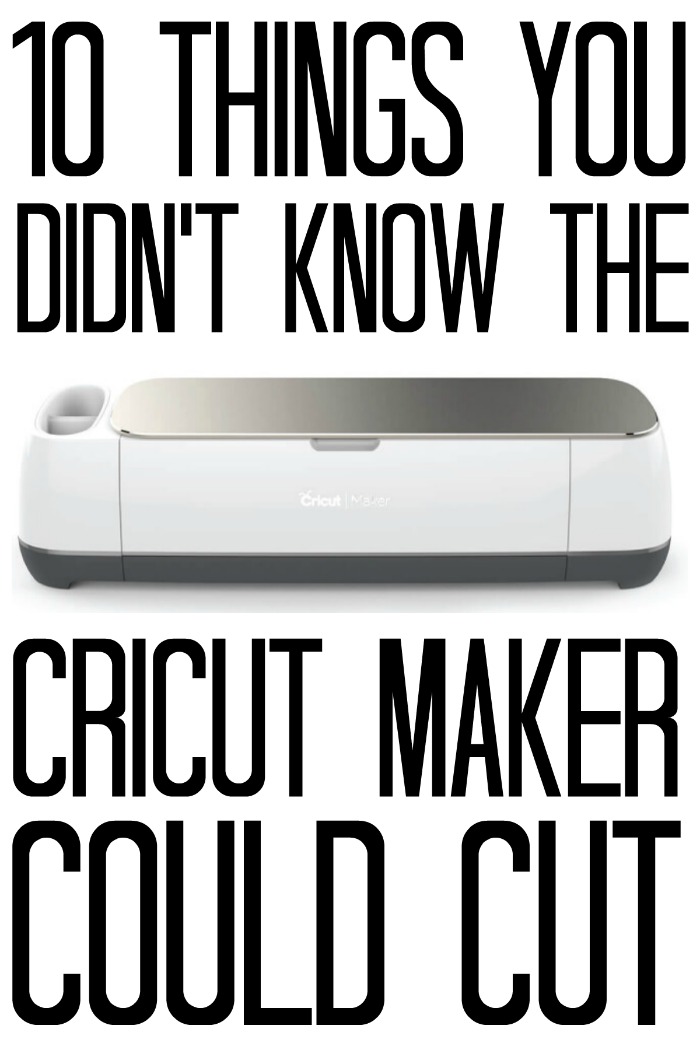 Want to know how the Maker stacks up against the Explore? See my post here!
This is a sponsored conversation written by me on behalf of Cricut. The opinions and text are all mine.