Are you giving the gift of a gift card this holiday season? Watch below as I turn a simple toilet paper roll into an amazing DIY gift card holder. All you will need is a few supplies and a few minutes to make these for everyone on your holiday shopping list. This post is sponsored by Online Labels however all projects and opinions are my own. If you are giving handmade this season, be sure to scroll all the way to the bottom of this post as I have TONS of handmade gift ideas for you to browse! I also have a great giveaway for a $100 Amazon gift card at the bottom that you don't want to miss!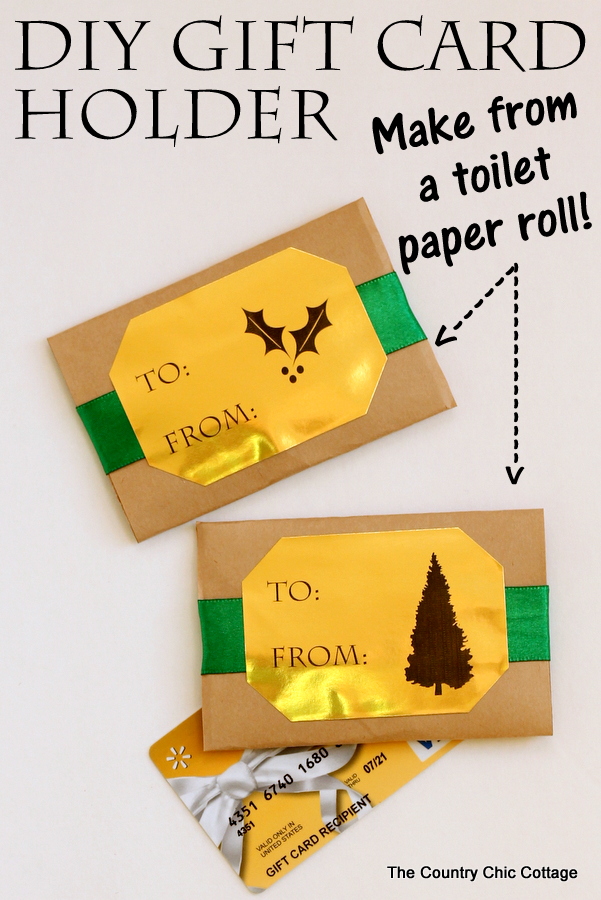 Items needed to make your own DIY gift card holder:
Toilet paper roll (one for each)
Ribbon
Tape (optional)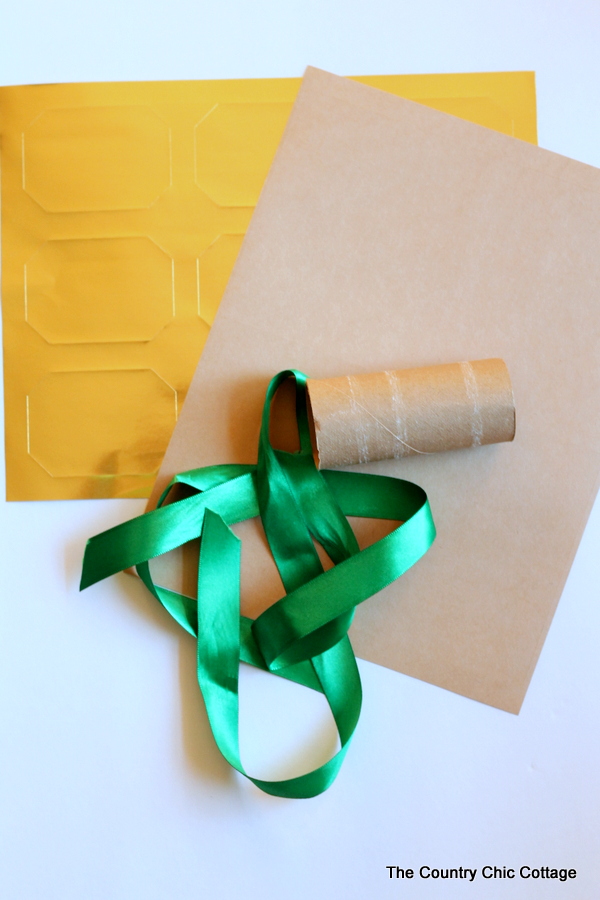 First of all, when you smash your toilet paper roll, the gift card fits perfectly inside as shown below. Brilliant right?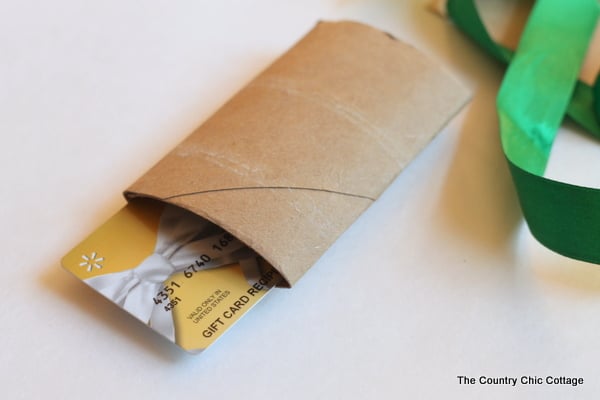 Print the file found here onto your gold foil labels. Yes you can run that gold foil right through a regular printer and it will come out amazing! These labels can also be used on your wrapped packages, gift bags, and oh so much more! Don't forget to print them!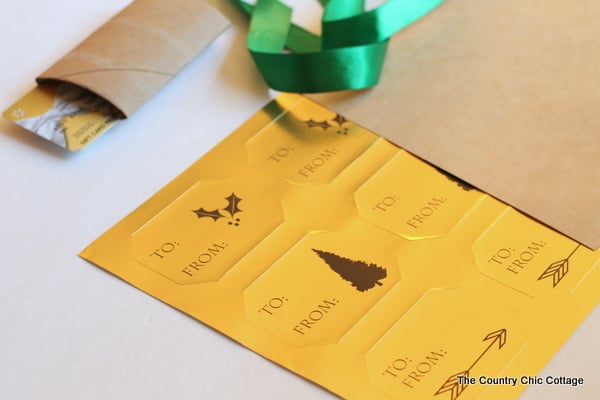 Use the brown kraft labels to wrap around and hide the toilet paper roll. They will fit almost perfectly. Allow any excess to hang off one end as shown below. This will close one end as well. You can see that those labels do not quite meet in the center. Don't worry! We have that covered in the next step.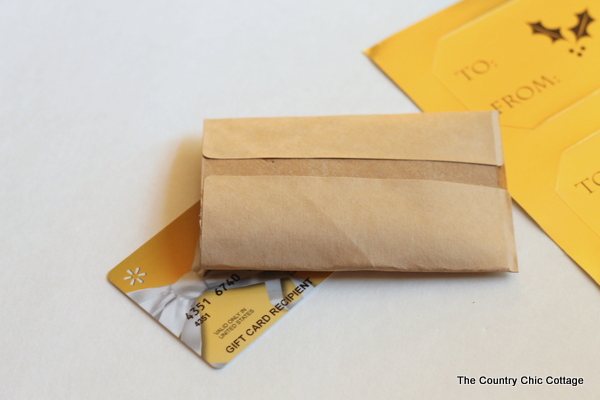 NOTE: INSERT YOUR GIFT CARD AND ANY NOTE NOW! We are about to close up this package! Wrap a ribbon around the center as shown below. I used a bit of tape to secure tightly while I finished the project. The tape just holds things for a second as I only have two hands.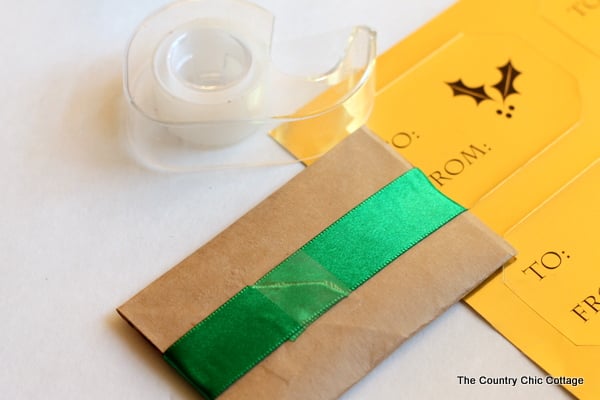 Then just arrange your gold label in the center OVER where the tape joins. Now the package is closed and you can't see that tape! Just in case you are wondering, you can also write with any pen on the shiny gold foil as well.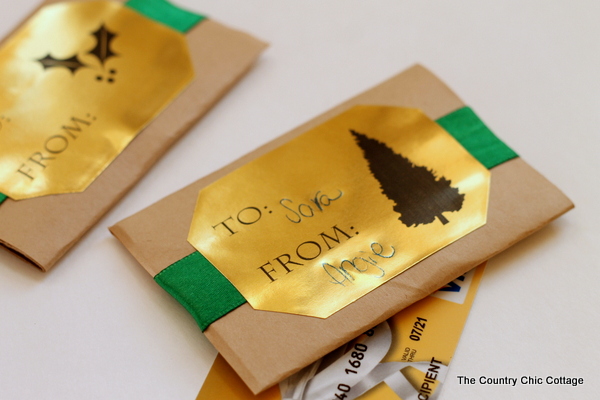 Be sure to grab your labels from Online Labels to turn any toilet paper roll into something FABULOUS! These DIY gift card holders are inexpensive and perfect to hold gift cards for all of your loved ones.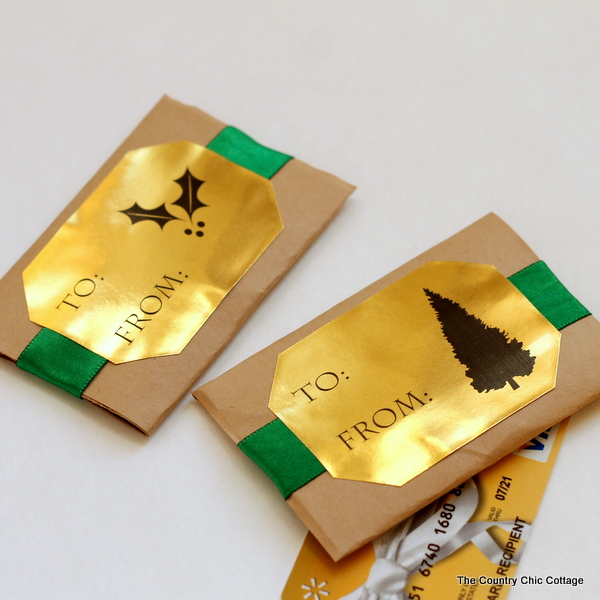 Now it is time for the handmade gift hop! Y'all click around below to see tons of ideas from other bloggers for giving handmade this holiday season.
And a fabulous giveaway for you to enter!