My next quick craft for Teacher Appreciation Week is this duck tape fabric gift card pouch. Did someone say duck tape fabric? Yep! They made adhesive fabric on a roll now and it is awesome. It is perfect for quick crafts y'all. Before we get started if you have missed any of the quick crafts for Teacher Appreciation Week, be sure to check out the round ups from day 1 , day 2, day 3, and day 4. Also if you want a chance to be featured here this week, link up your quick teacher appreciation craft to our Craft Lightning linky party. Now lets get crafty with some Duck Tape Fabric!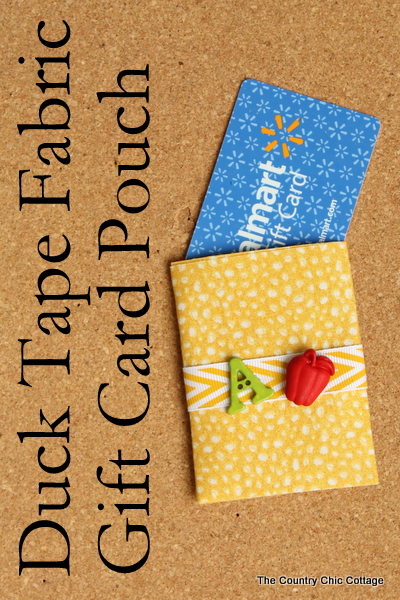 First of all this one has tons of steps but it is super quick to make. Trust me. You will need the Duck Fabric, ribbon, fabric glue, and a couple of buttons for decoration. A gift card of course is needed for the inside but we will also use it to measure for size.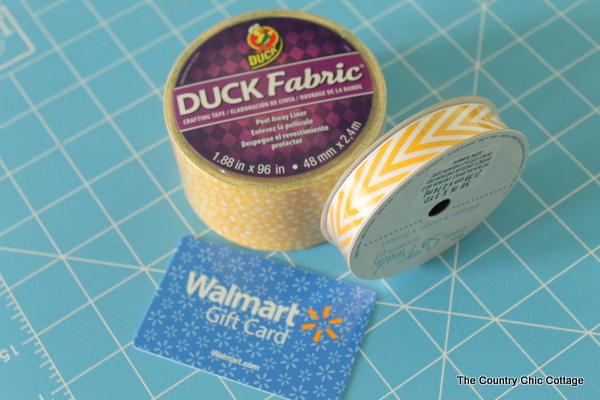 Start with two pieces of Duck Fabric that will wrap around the gift card and overhang at the top on both ends as shown below.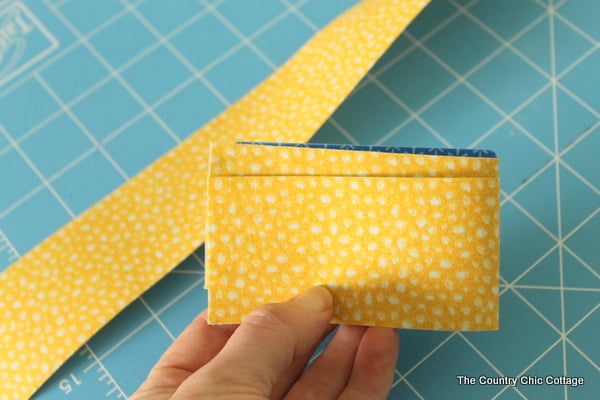 Remove the backing strip from the first piece and lay flat on your work surface.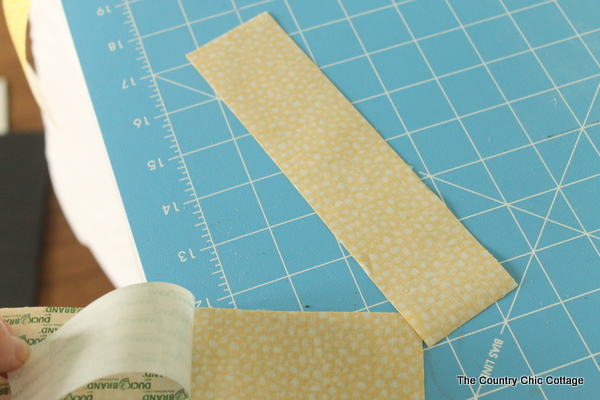 Remove the backing from your second piece and lay it directly on top of the first. Trim the ends if there is any sticky showing.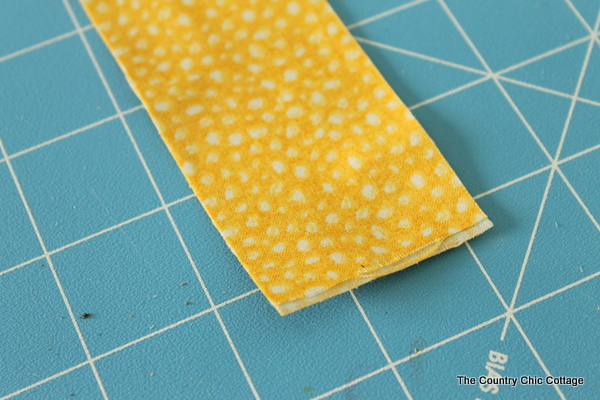 Fold that piece in half and we are starting to have a pocket. However with just one strip it is not wide enough.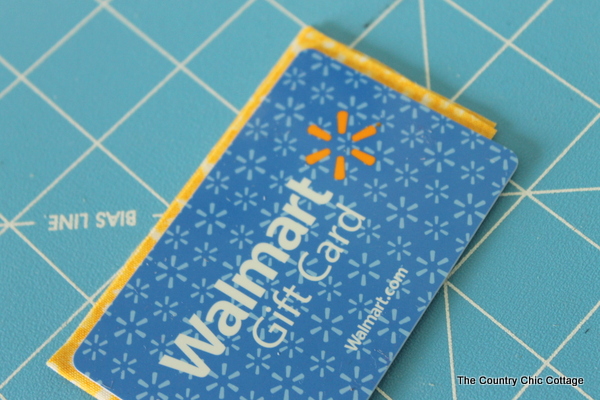 Cut two more strips of Duck Fabric the exact same length. Remove the backing from one and lay onto your surface. Add the two sided strip as shown below by using your gift card as a guide to the width.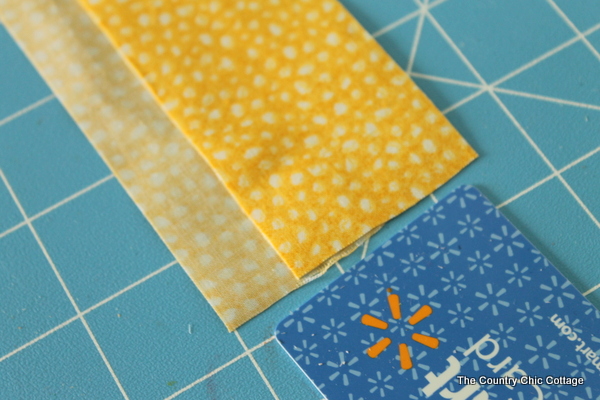 Add a second Duck Fabric strip over the top again as shown below. Again you may have to trim the ends if any sticky is visible.
Now fold that in half and you should be looking at a size that will fit a gift card.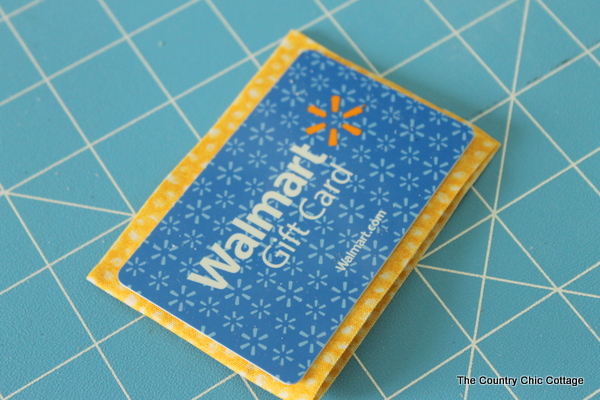 We need sides though. Cut a piece of Duck Fabric that will fold around the pouch in the opposite direction of the other strips. It should over hang as shown in the image below. Cut a second strip the same length.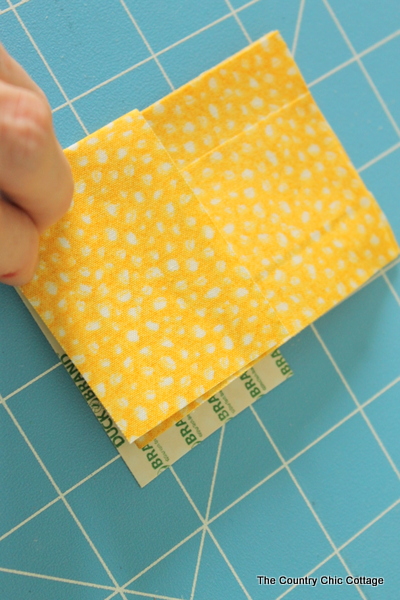 Remove the backing from one strip and lay on your surface. Add the "pouch" that you have been making in the center as shown below.
Fold the ends of the Duck Fabric strip around your pouch tightly as shown.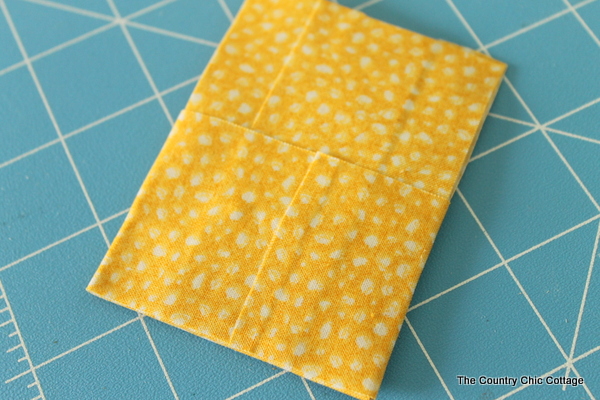 Repeat the process with the second strip at the top of your pouch.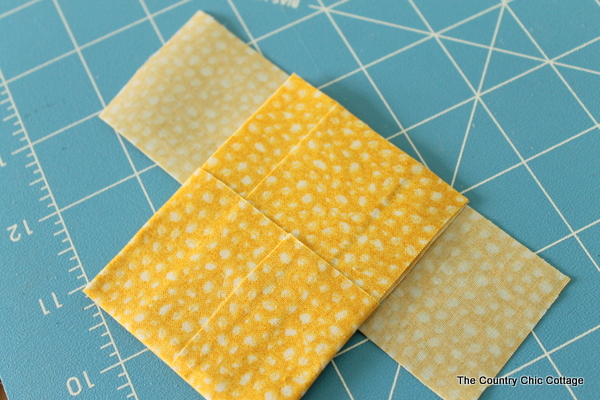 You know have a gift card pouch. Time to jazz it up and finish it off. NOTE: the below image is of the BACK of the pouch.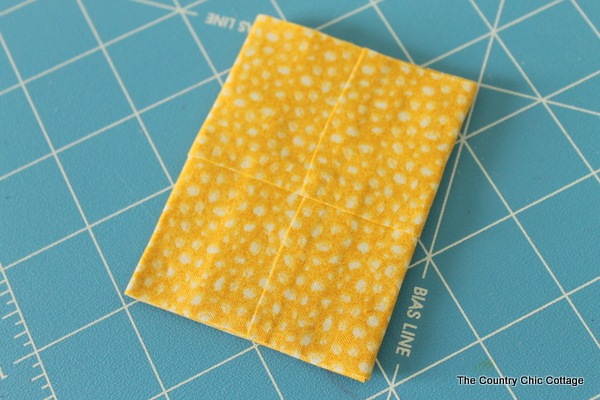 Cut a length of ribbon that will wrap all the way around and overlap slightly in the back. Glue down with some fabric adhesive.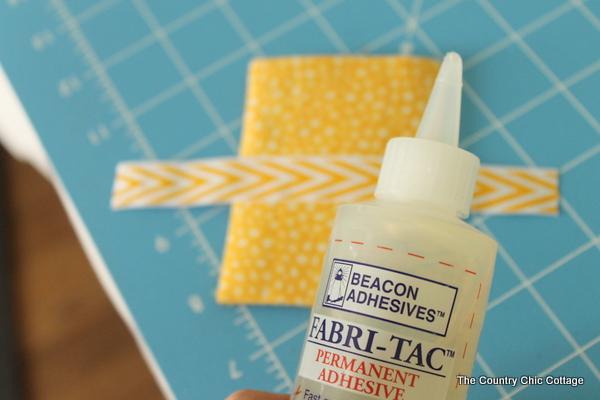 I am going to add a couple of buttons to the front of my Duck Tape Fabric gift card pouch however the apple sticks up a little too much for me. I used pliers to remove the "button" portion from the back.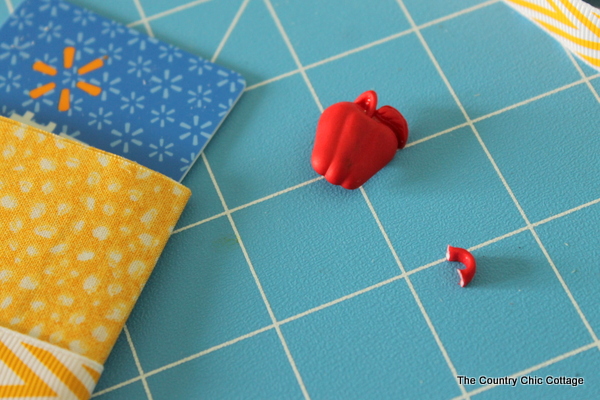 Then I just used the fabric adhesive to glue down both buttons on the front of my pouch. A is for Apple y'all.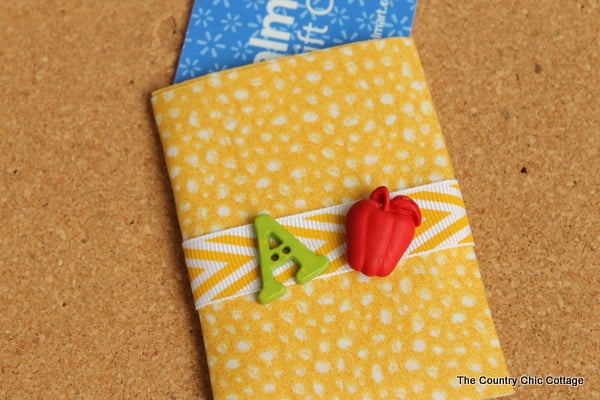 Just slip in a gift card and send to school to show your teacher some love on Teacher Appreciation Week. This Duck Tape Fabric gift card pouch can be for any occasion. Just change up the decorations on front and give for any occasion.
So what do y'all think of the new Duck Fabric? I am in love! Adhesive fabric? On a roll? Doesn't get much better right? Make this Duck Tape Fabric gift card pouch in just minutes for a special teacher. Stay tuned all week for even more quick and easy ideas to give the teacher as well.