Are you ready for my super quick way to make DIY Halloween treat bags with Duck Tape? These are a fun way to give your kids a special treat bag this year. Or let the kids make a collection of these to give to their friends. This is Craft Lightning week y'all so all week I will be posting crafts that take 15 minutes or less to complete. My partner for this series Carolina from 30 Minute Crafts will also have an original tutorial for you each morning. Then each afternoon we will be posting features from our friends around the web so you can get tons of spooky Halloween craft inspiration all week. Would you like a chance to be featured? Link up your quick and easy Halloween craft to our Craft Lightning link party. Also check out the features from day 1, day 2, day 3, day 4, and day 5. Right now lets get crafty.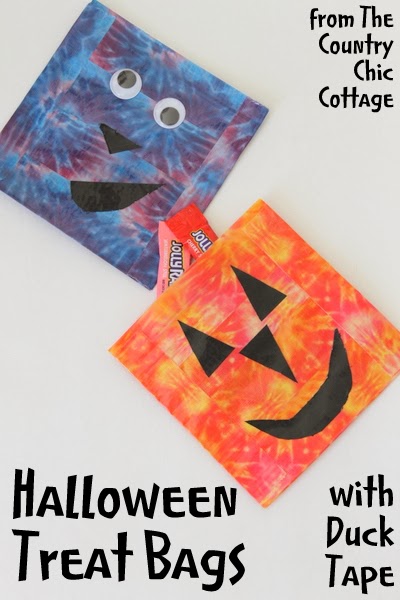 For these DIY Halloween treat bags, all you need is Duck Tape, ziploc bags,
scissors
, and
google eyes
if desired.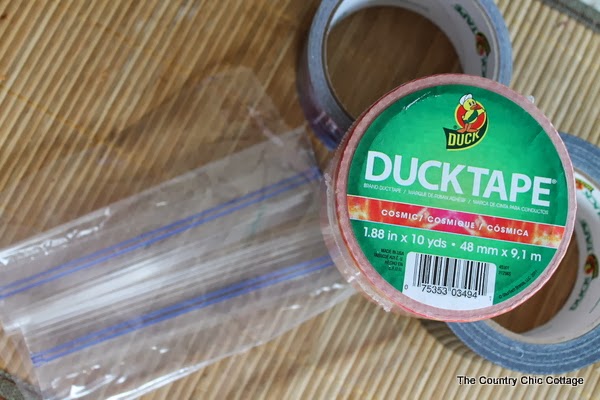 Start by applying your Duct Tape in rows across one side of the bag. Be sure to start at the "zippered" end and do NOT tape closed that end.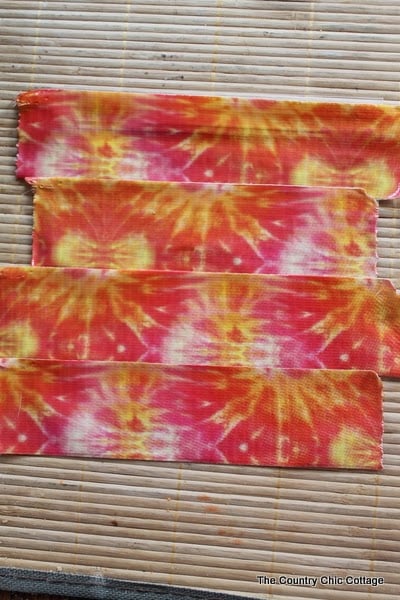 The very bottom row should be folded over the bottom of the bag as shown in the picture below. Then use your scissors to trim to the size of the bag. Do not cut the bag!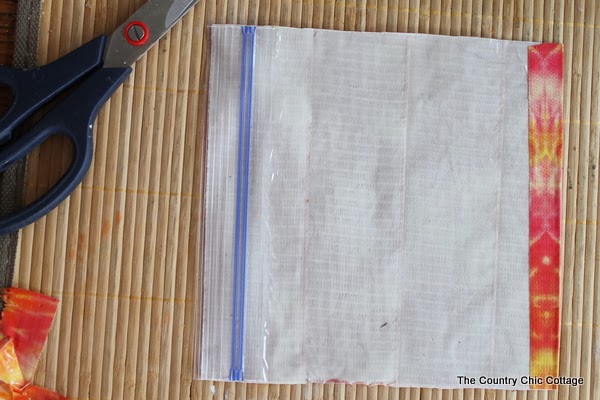 Now apply your Duck Tape in rows on the other side of your bag. Again start at the top where the zipper is and DO NOT tape that end closed. I ended by overlapping that last row that was folded over in the picture above. Trim those strips to the size of your bag with scissors.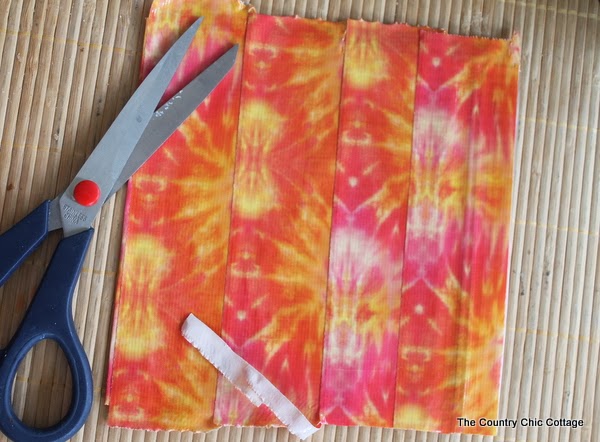 To finish off your bag, use a strip of Duck Tape down each side of your bag.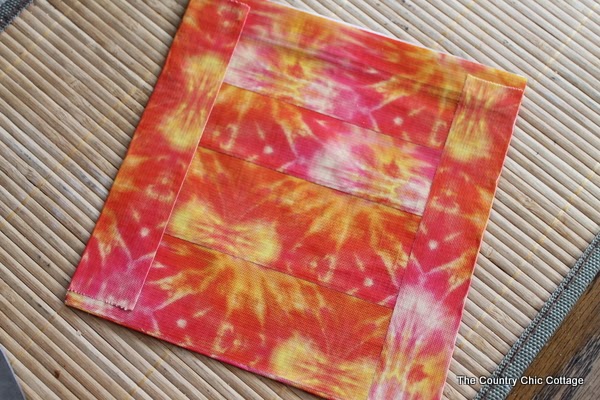 Now use black Duck Tape and cut out various mouth, eyes, and nose shapes. Let your kids apply them in anyway they choose.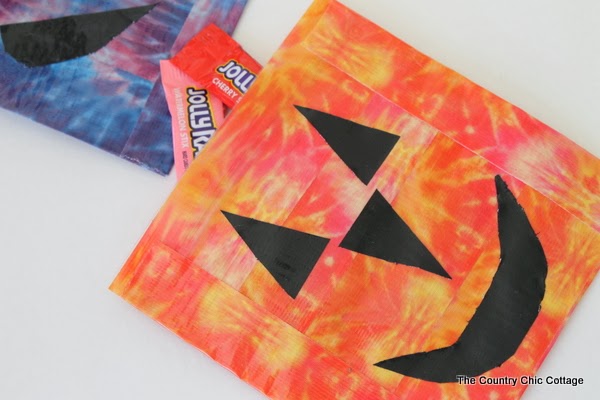 For my blue monster, I also used google eyes to make him a little bit goofy. This is optional….but fun!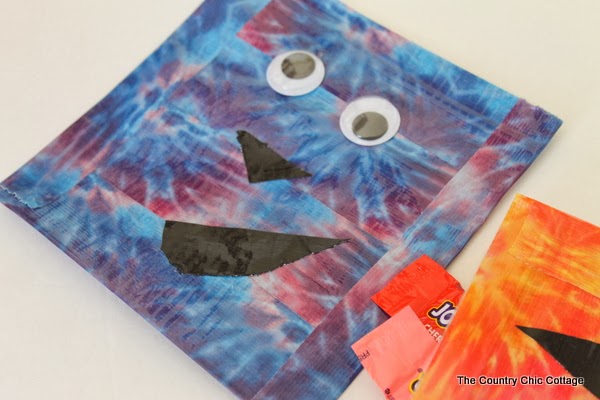 Your bag will still open and close just like a ziploc bag and you can stuff them with candy, presents, or any other "treat".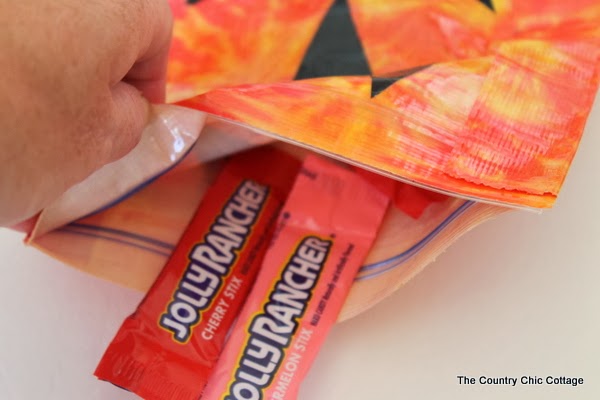 Have fun giving these to the little ghosts and goblins this Halloween. These would make a really fun special gift for your own kids. Or a fun project for you to work on with them for their friends. Whoever you choose to give them to….be sure to make my DIY Halloween treat bags this year!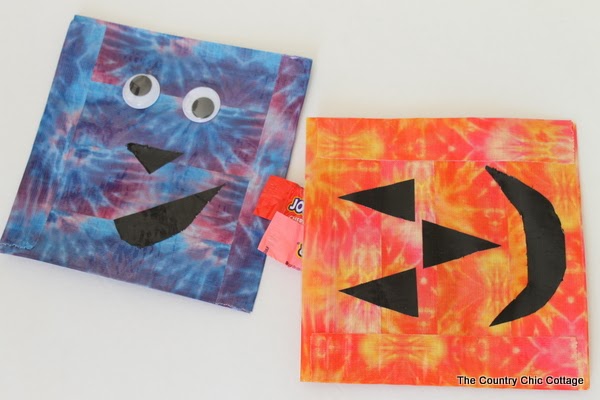 Have you linked up to the Craft Lightning linky party? Be sure to head over and link up your quick crafts for a chance to be featured. Plus stay tuned all week for all of our super spooky Halloween quick crafts.